Princeton Summer Journalism Program
In the dynamic world of journalism, opportunities for growth and learning are invaluable. If you're an aspiring journalist, the Princeton Summer Journalism Program could be your ticket to unlocking your full potential. In this guide, we'll walk you through everything you need to know about this incredible opportunity, from what it offers to the advantages it brings, setting you on the path to an exciting journalism career.
Does Princeton Have a Good Journalism Program?
Does Princeton have a good journalism program? Princeton University has earned a prestigious reputation in the field of journalism education, solidifying its position as one of the nation's foremost institutions for nurturing the next generation of journalists.
Although primarily known for its outstanding liberal arts and sciences programs, Princeton also strongly supports and encourages young journalists to pursue their aspirations. Its faculty includes accomplished professionals and scholars with rich experience in journalism and related fields, making it a hub for diverse perspectives and industry expertise.
Additionally, Princeton's state-of-the-art facilities, cutting-edge technology, and extensive library resources provide students with unparalleled opportunities for research and hands-on experience in the field. The university's journalism program is a testament to its dedication to producing well-rounded, critical thinkers capable of navigating the ever-evolving media landscape.
Furthermore, Princeton University's commitment to excellence extends to its renowned Princeton Summer Journalism Program (PSJP), which is a testament to its commitment to fostering the future generation of journalists.
Program alumni have made significant contributions to a wide range of college newspapers across the nation, including prominent publications like The Daily Princetonian, The Harvard Crimson, The Yale Daily News, The Brown Daily Herald, The Columbia Spectator, The Cornell Daily Sun, The Daily Pennsylvanian, The Amherst Student, The Wesleyan Argus, The Middlebury Campus, The Bowdoin Orient, and The Georgetown Hoya.
Moreover, accomplished graduates have secured positions and internships at esteemed institutions such as The New York Times, The New Yorker, New York Magazine, The Daily Beast, Foreign Policy, National Journal, The Huffington Post, The New Republic, The American Prospect, Newsweek, The New York Observer, Sports Illustrated, Huffington Post, Architectural Digest, The Star-Ledger, NPR, MSNBC, and NBC, among numerous other respected media organizations.
Students who engage with Princeton University's comprehensive journalism offerings, including the Princeton Summer Journalism Program, find themselves well-prepared with the skills and knowledge required to excel in the competitive realms of journalism, encompassing both traditional and digital domains.
Whether you're interested in print, broadcast, or digital media, Princeton's commitment to journalistic excellence makes it a compelling choice for those pursuing a career in journalism.
Overview of the Princeton Summer Journalism Program
Before we explore the program's requirements and eligibility criteria, let's begin with an overview of the Princeton Summer Journalism Program.
The Princeton Summer Journalism Program was established in 2002 by four alumni of the Princeton University Class of 2001. The founders, Richard Just, Michael Koike, Gregory Mancini, and Rich Tucker, served as editors for The Daily Princetonian, the independent daily student newspaper of Princeton University.
Their objective was to increase diversity in college and professional newsrooms, as historically, women, people of color, individuals from lower-income and middle-class backgrounds, rural communities, and various parts of the country were underrepresented.
In today's fast-evolving media landscape, characterized by technological innovations, the proliferation of social media platforms, and an increased emphasis on diversity, addressing this need remains as pertinent as ever.
This program serves as a year-long college preparation opportunity tailored for high school juniors with a passion for journalism. During the summer of 2023, the program adapted and expanded upon the insights gained from three virtual summers. It introduced its first-ever multi-week hybrid summer intensive, concluding with a transformative 10-day residential institute at the scenic Princeton University campus in New Jersey.
Throughout July, participants will engage in online workshops and lectures featuring prominent journalists from across the nation. During this period, students will tackle weekly reading assignments to keep up with current events, start working on their own articles, and work closely with their assigned college counselors to craft vital components of their college applications.
The pinnacle of the program is the residential institute, where students will come to Princeton from their hometowns and states. They will stay in undergraduate dorms and actively engage in workshops and lectures conducted by respected educators and experienced journalists.
In line with a liberal arts approach to journalism exploration, students will delve into discussion-based classes encompassing humanities, arts, culture, social phenomena, history, and more. Concurrently, they will acquire the practical skills required to produce their newspaper, The Princeton Summer Journal.
Notably, students will have the opportunity to visit respected news organizations like The New York Times, Huffington Post, and Bloomberg, gaining firsthand insights into the world of journalism.
The program also affords opportunities to cover professional sporting events and local news stories within the Princeton area, explore digital content production, engage in investigative reporting, collaborate on a group blog, and spearhead the creation of their newspaper. This newspaper will be published on the program's concluding day, marking a tangible testament to their progress in journalism.
Beyond the journalism realm, the Princeton Summer Journalism Program offers a holistic preparation for the impending college experience. Students are fully immersed in a residential setting within one of the nation's premier academic institutions. They reside in dormitories, dine in campus dining halls, explore the university's vibrant grounds, and attend lectures led by Princeton's esteemed professors and campus-life professionals.
The program augments these experiences with seminars addressing every facet of the college admissions process. This includes sessions on crafting personal essays, selecting the ideal college fit, understanding the nuances of application evaluation, and direct interactions with college admissions representatives. These comprehensive sessions empower students to approach their college applications with confidence and competence.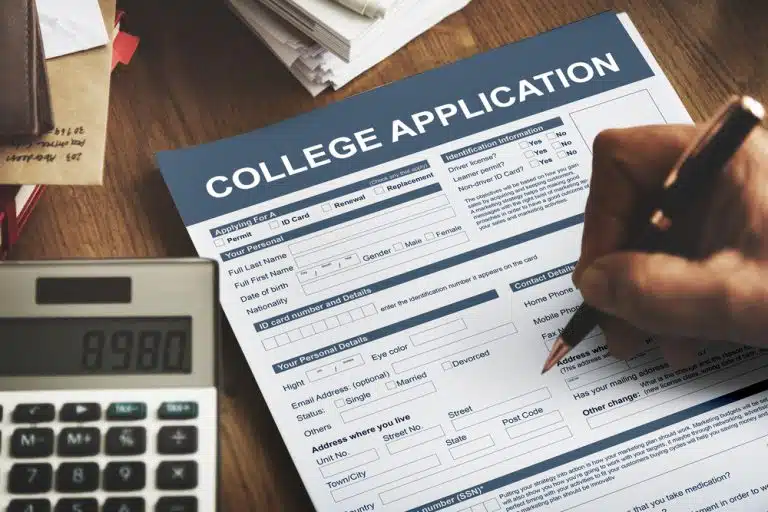 Remarkably, the program covers all expenses related to attending the residential summer institute. This encompasses costs such as transportation to and from campus, accommodations, meals, and equipment essential for assignments. Although the program does not provide technology during the virtual phase, it is committed to collaborating with students to overcome any barriers to participation.
The program equips high school juniors passionate about journalism with crucial skills, hands-on experiences, and a strong foundation for college readiness, all while fostering diversity and inclusion within the media landscape.
How Do You Get into the Princeton Summer Journalism Program?
The Princeton Summer Journalism Program (PSJP) offers a unique opportunity for students from limited-income backgrounds who have excelled academically and aspire to pursue a career in journalism.
However, in the program's competitive admissions process, only 40 highly motivated and intellectually curious aspiring journalists are chosen from a large pool of hundreds of applicants.
So, how do you get into the Princeton Summer Journalism Program? Let's delve into the eligibility criteria and application process to guide aspiring journalists through this program.
Eligibility Criteria
To be considered for the program, applicants should meet the following eligibility criteria:
Grade Level: Applicants must be high school juniors at the time of their application. Students in other grades will not be eligible for consideration.
Residency: Eligible applicants must reside in the United States and have the intention to attend college within the country. Students living abroad, even U.S. citizens, will not be considered.
Academic Achievement: A minimum unweighted grade point average (GPA) equivalent to 3.5 out of 4.0 is required.
Interest in Journalism: Applicants should demonstrate a genuine interest in the field of journalism.
Socioeconomic Conditions: Eligible candidates should meet at least one of the following socioeconomic conditions:

The combined income of the applicant's parent(s)/guardian(s) plus child support payments should not exceed $60,000.
The applicant's family income or circumstances should qualify them to receive free or reduced-price lunch at their high school.
The applicant's family income or circumstances should qualify them to receive an SAT or ACT fee waiver.
Priority consideration is given to students who will be first-generation college students.
It's important to note that the PSJP assesses eligibility on a case-by-case basis and may consider additional personal and academic factors when making final admission decisions. Applicants with experiences falling outside the academic and financial requirements can explain any extenuating circumstances on the application.
Application Process
The application process for the Princeton Summer Journalism Program involves multiple rounds and deadlines:
Round 1: December – February
During this round, applicants complete an online application, which includes information about academics, family finances, contact details for guidance counselors, and submission of an unofficial high school transcript. Usually, online applications are expected to be submitted by the end of February.
Applicants are also required to provide responses to three responses and submit one longer article.
Contact information for one teacher and one high school counselor, who will provide recommendations and school transcripts, respectively, must also be provided. Supporting materials are typically due one week after the application deadline.
Round 2: March – April
Semi-finalists are notified of their status in late March and are requested to submit additional documents. These may include federal tax information, family income details, and samples from a high school newspaper or publication (if available). Detailed instructions are provided to students invited to this round.
Round 3: May
A select group of students are chosen as finalists and invited to participate in video conference interviews as the final stage of the application process.
Final decisions regarding acceptance into the program are communicated to all participants by late May.
The PSJP is designed to provide a comprehensive journalism experience while preparing students for college. While applicants are not required to submit COVID-19 vaccination records during the application, accepted students will be expected to provide proof of vaccination for the residential phase of the program.
In summary, the Princeton Summer Journalism Program offers a life-changing opportunity for aspiring journalists from diverse backgrounds, ensuring that the field of journalism becomes more inclusive and representative of society's diversity.
Curriculum Highlights of the Princeton Summer Journalism Program
In 2023, the program embarked on an innovative approach by hosting its inaugural hybrid summer intensive. This comprehensive program unfolded in two distinct components, providing students with a rich and multifaceted journalistic experience.
The journey commenced with virtual workshops and remote reporting throughout July, during which students engaged with complex ideas and honed their reporting skills under the guidance of both renowned journalists and esteemed Princeton professors.
Here are the curriculum highlights of the Princeton Summer Journalism Program:
Lectures and Workshops: Throughout the program, students engaged in interactive sessions led by Princeton professors and accomplished journalists. These sessions covered a range of topics and skills vital to the field of journalism, including:

Reporting 101
Food Journalism
Feature Writing
Effective Use of Social Media in Reporting

Discussion Groups: Students and counselors convened in small discussion groups, providing a platform for in-depth conversations encompassing program content, current events, college life, and application processes. These groups fostered lasting connections among peers and discussion leaders.
Reporting Assignments: PSJP journalists delved into hands-on reporting assignments, acquiring proficiency in various journalistic practices. They honed skills such as interviewing, feature, and news article writing and explored diverse subjects such as race, politics, social class, business, economics, and the environment. Their articles were published in the annual Princeton Summer Journal, showcasing their journalistic growth.
Mentorship and Feedback: PSJP counselors, who were program alumni and professional journalists, provided invaluable mentorship and feedback. They offered written and verbal guidance on student articles, managed the student newspaper's editing process, and shared their extensive wisdom about journalism and the path to a successful journalistic career.
Networking Opportunities: Participants had the privilege of networking with more than 50 professors and journalists. These interactions occurred during workshops, lectures, and visits to news outlets. Additionally, students connected with community members, local businesses, and other professionals for interviews as they pursued their stories, expanding their professional network.
Community Building: Beyond the program's educational aspects, the PSJP journey fostered a strong sense of community. Students built enduring connections with their peers, program alumni, counselors, and professional journalists. This supportive network persisted beyond the program, offering ongoing guidance and inspiration in their journalism careers.
Ultimately, the most enduring aspect of the PSJP journey was the sense of community that students cultivated. These budding journalists formed deep connections with their peers, program alumni, counselors, and professional journalists. These relationships transcended the program, creating a supportive network that continued to guide and inspire them in their pursuit of a career in journalism.
Benefits of Participating in the Princeton Summer Journalism Program
Becoming a part of the Princeton Summer Journalism Program (PSJP) is a genuinely transformative journey that offers numerous advantages to aspiring journalists. Let's explore the benefits of participating in the Princeton Summer Journalism Program.
Immersive Learning
PSJP provides an immersive learning environment where students engage with complex ideas, gain hands-on reporting experience, and refine their journalistic skills. Through lectures, workshops, and real-world assignments, participants receive a comprehensive education in journalism.
Diverse Curriculum
The program offers a diverse curriculum that covers various facets of journalism. From reporting fundamentals to specialized areas like food journalism and social media reporting, students gain exposure to a wide range of topics, ensuring they are well-prepared for the multifaceted world of journalism.
Building a Portfolio
As part of the program, students produce their articles and contribute to the annual Princeton Summer Journal. This provides a unique opportunity to build a professional portfolio, showcasing their writing, reporting, and storytelling abilities.
Mentorship and Feedback
Participants benefit from mentorship and feedback from PSJP counselors, who are experienced journalists and program alumni. They receive constructive criticism, guidance on improving their work, and valuable insights into the journalism industry.
Networking Opportunities
PSJP facilitates networking with over 50 professors and journalists. Students interact with industry professionals during workshops, lectures, and visits to news outlets. These connections can prove invaluable for future career prospects.
College Preparation
Beyond journalism, the program prepares students for college life. They reside in dormitories, dine in campus dining halls, and attend lectures led by Princeton professors. Additionally, they receive guidance on the college admissions process, including personal narrative writing and college selection.
Inclusivity
PSJP prioritizes diversity and inclusion in journalism. It actively seeks students from limited-income backgrounds and underrepresented communities, helping to address historic disparities in newsrooms and making journalism more inclusive.
Financial Support
One of the most significant benefits is that PSJP covers all program-related expenses. Students do not incur any enrollment fees, and the program arranges and pays for housing, meals, and transportation for the in-person component of the program.
Lifelong Connections
Participating in PSJP fosters a strong sense of community. Students build lasting connections with their peers, program alumni, counselors, and professional journalists. This supportive network continues to offer guidance and inspiration in their journalism careers long after the program ends.
Real-World Experience
Through reporting assignments and visits to news organizations, students gain real-world journalism experience. They cover a wide range of topics, including race, politics, social class, business, economics, and the environment, giving them a well-rounded understanding of the field.
Published Work
The articles students produce during the program are published in the annual Princeton Summer Journal, providing them with tangible evidence of their journalistic achievements and contributions.
In conclusion, the Princeton Summer Journalism Program offers a transformative experience for aspiring journalists. It equips students with the skills, knowledge, and connections needed to thrive in the competitive world of journalism.
Participants emerge as proficient journalists and well-rounded individuals prepared for their college journeys and future careers through immersive learning, diverse curriculum, mentorship, and networking. The program's commitment to inclusivity and financial support ensures that journalism becomes a more accessible and diverse field, reflecting the richness of our society.
Navigating the competitive admissions process of the program can be challenging, but for those seeking guidance, AdmissionSight is here to help. With our expertise and personalized approach, we assist students in crafting compelling applications that stand out among the select applicants accepted to prestigious programs like PSJP.
If you're eager to make your mark in journalism and secure admission to this prestigious program, AdmissionSight is your trusted partner on this exciting path.