Dartmouth Dorm Room
Where do most students live at Dartmouth?
Where do most students live at Dartmouth? Most undergraduates live in Dartmouth dorm rooms in the College's residence halls, which are the foundation upon which a community and friendships are established. Dartmouth believes that living on campus is an essential part of life in college.
All first-year students are required to live on campus in one of the residence halls. First-year students who are exempted from this regulation are only those who are parents, married, or a part of a domestic partnership that the College has recognized.
Housing is provided to sophomores who are enrolled in school and submit their applications by the deadlines. Juniors and seniors are not guaranteed on-campus housing however, 88–90% of all undergraduate students, live on campus in residence halls, Living Learning Communities, and fraternity housing.
Six House Communities, Living Learning Communities, and First-Year Experience Communities comprise the residence halls. You will frequently hear students refer to their community instead of their specific building because every community has unique identities. Dartmouth has more than 3,300 students living on campus in total.
Upper-Class Housing
Dartmouth has three additional housing alternatives for upper-class students in addition to the residence halls: Living Learning Communities, Senior Apartments, and Greek housing.
Living Learning Communities
Dynamic alternatives to typical resident hall life are Living Learning Communities. Each program has a unique theme. To mention a few, there is the Native American House, the Max Kade German Center, and the Sustainable Living Center.
With the help of the program advisor, students who are interested in joining one of the Living Learning Communities go through a selection procedure. Both their own residents and the greater residential community are served by the programs sponsored by these communities.
Greek Life Housing
The option of living in a fraternity, sorority, co-ed organization, or undergraduate society house is available to upper-class students who belong to those organizations. These arrangements are arranged within the group, and many participants live in their homes for at least one term of their time at Dartmouth.
Special Living Arrangements
Substance-Free Housing
Substance-free housing might be for you if you are seeking a neighborhood where everyone has agreed that neither they nor their visitors will consume or possess any alcohol, cigarettes, or illegal substances while inside the residence.
A dwelling choice free of drugs will be available in every housing community. Based on the level of interest in each House Community, these locations will be confirmed.
Gender-Inclusive Housing
For every student, Dartmouth works to create a welcoming, cozy, and secure living environment. The College provides housing that is gender inclusive and helpful to students who identify as trans, genderqueer, or gender non-conforming. Gender-inclusive housing alternatives are available in each House Community and Living Learning Community.
Mixed-gender housing assignments are established on a case-by-case basis. On your housing application, there is room to indicate if you are interested in housing that is gender inclusive. A room with a female student may be next to a room with a male student, etc. because most first-year and upper-class rooms are on coed floors.
Off-Campus Housing
After their first year, students who prefer not to live in residential facilities owned or managed by the College may do so by choosing not to apply for housing or by canceling their housing assignment within the designated cancellation period. Each term, upon registration, all students who live off-campus are required to provide their local address.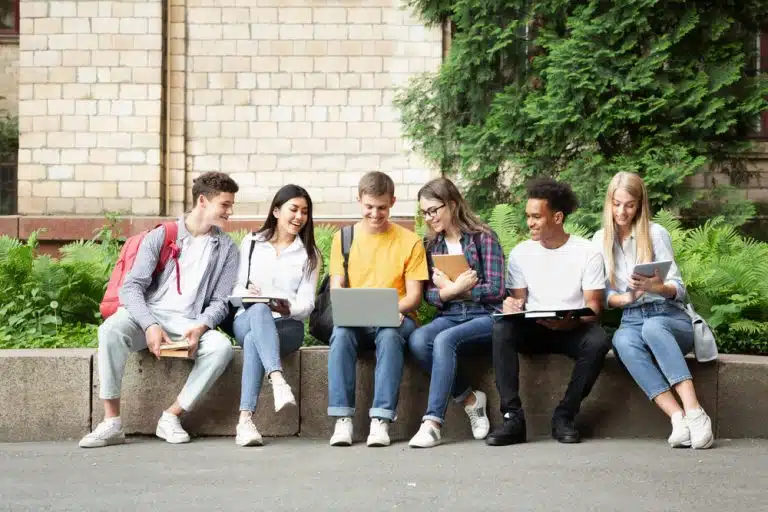 There are numerous housing alternatives available in the towns that surround Dartmouth. Students in New Hampshire typically concentrate on Hanover, Lebanon, or West Lebanon. Students frequently choose to live in Wilder, Norwich, and White River Junction in Vermont.
How do dorms work at Dartmouth?
How do dorms work at Dartmouth? Each student at Dartmouth is given membership in one of the six House Communities. Most incoming first-year students will reside along with other members of their House Community on a first-year floor.
Living Learning Communities (LLCs) are a means for you to become more deeply involved in a subject at Dartmouth. No matter where you reside during your first year, you will be a member of the House Community and invited to events and activities with your House Professor. You will also receive invitations to LLC activities if you decide to reside in one.
Based on the information you submit in the lifestyle survey of your housing profile, your housing and roommate assignments are made. The lifestyle survey questions only provide a preview of your personality and living preferences, but they are reliable predictors of compatibility with roommates. You must provide truthful and genuine responses to the survey questions.
First-year applicants' requests for a specific building or location, a house community, or a roommate are not accepted.
What do Dartmouth dorms come with?
There are rarely identical rooms on campus. There are single, double, triple, and quad types of rooms available for first-year students. Dartmouth dorm rooms are mostly carpeted. Some of the halls include contemporary architecture, while others feature classic Georgian brick and ivy construction.
What do Dartmouth dorms come with? The furniture in each Dartmouth dorm room includes a closet or wardrobe, a wooden desk, a desk chair, a dresser and bookcase for each student, and an extra-long twin bed (36″ by 80″ by 6″ mattress) that can be raised to a height of 32″.
Other amenities in each Dartmouth dorm room include hard-wired Ethernet connections, Wi-Fi, and cable television with access to over 60 channels that may be accessed on your computer. Domestic long-distance (US and Canada, including Alaska and Hawaii) telephone service is also available.
There is no furniture storage offered by the College. A communal kitchen as well as study and leisure areas, like study and lounge spaces, are available as general community amenities. Each neighborhood has an ice maker and a microwave, which are both often situated in the kitchen. Additionally, at least one of the lounges in the spaces has a TV and a DVD/VCR player. Some additionally offer a piano for use by pupils.
Vending machines with snacks and drinks, coin or card swipe laundry facilities, campus phones, and recycling rooms are additional amenities and services that can be found in specific residential buildings.
All members of the community are welcome to use the amenities and shared areas. They can be used for community programs sponsored by the student staff or other College organizations as well as for private study sessions or get-togethers.
How much is the room and board at Dartmouth?
If Dartmouth is one of your options for college, you might wonder "How much is the room and board at Dartmouth?"
For Summer 2022 to Spring 2023 here are the housing prices:
Residence Hall rooms: $3,627 per term
Senior apartments (Maxwell, Channing Cox, Ledyard, North Park, and Summit on Juniper): $3,627 each term
Greek houses owned by colleges: $3,627 per term
Privately-owned Greek houses: charge a minimum of $3,083 every term
The Ivy Unlimited Dining Plan
All three of the first year's terms are covered under the Ivy Unlimited dining plan for first-year students. You are free to come and go from the Class of 1953 Commons, Dartmouth's top all-you-can-eat restaurant, as frequently as you please throughout business hours with this arrangement.
The cost of the plan is $2,331.
The Ivy Unlimited plan includes $250 Dining Dollars per semester and can be utilized at ramekin, The Fern, Café at Baker, Back of the Napkin Café, Collis Café, Courtyard Café, Novack Café, and our three residential snack bars. You can also use a meal equivalent at participating cafés during operating hours. During open hours, '53 Commons also accepts Dining Dollars for takeout orders.
First-year students have early access to eating during orientation week. In addition, first-year students-only themed and celebratory events are part of orientation. For the autumn orientation, there is an additional $225 dining fee that must be paid.
What is special about Dartmouth's residential life?
What is special about Dartmouth's residential life? The Housing Office provides on-campus housing in communities created to increase students' opportunities to learn from one another and to meet the objectives they have set for their academic careers at Dartmouth. More consistency in the living experience is one of the main aims of the House system.
Houses foster continuity, community, and intellectual engagement. They address the long-standing request from students for more continuity in their residential experience, boost student access to faculty members in residential spaces, and foster community by providing possibilities for strengthened social bonds and shared experiences in the residential system.
Students and recent graduates have been complaining for years about how frequently their D-plan has required them to transfer across campus. They have stated that they have not made friends with anyone on their floors and have viewed their assigned Dartmouth dorm rooms as "simply a place to sleep." Older alumni have expressed how much they valued being in the same place year after year.
When first-year students get their room assignments in the summer, they also get their randomly assigned house memberships. Unless they reside in a Living Learning Community where roommates will have membership in the same House, first-year students dwell on first-year floors connected to their House Community.
All first-year students will participate in House Community events, and beginning in their second year, they will begin living in their House Community dwellings.
No matter where you live, you are a member of a House. Even if you live off-campus, in Greek housing, or Living Learning Communities, you will be able to take part in all House programs and events as a member. How much you want to participate in will be something you can decide for yourself.
The House Communities are intended to improve the community, foster intellectual engagement, and give Dartmouth undergraduate students more residential consistency. The House Communities promote amicability and a rich interchange of ideas outside of the classroom for everyone at Dartmouth. They facilitate constructive, dynamic engagement between students (both undergraduate and graduate), instructors, staff, and the larger community.
A live-in Residential Education professional staff member and a House Professor who lives nearby co-lead each of the six House Communities. Additionally, each House Community leadership team is made up of a group of Undergraduate Advisors and four Resident Fellows (UGAs).
Students at Dartmouth love their school because of its strong feeling of community. It is small enough to know most of the people you pass by yet big enough to offer a wide range of interesting programs and extracurricular activities.
If you want to be part of this community and experience the unique residential life at Dartmouth, make sure to submit an impressive application to get into one of the Ivy League universities. Dartmouth College only accepts 6% of applications each year. Those who are selected will be a part of the undergraduate student population, which is now a total of 4,556 in the Fall of 2021.
AdmissionSight has been the students' partner through tough college admissions processes in different universities in the US. AdmissionSight has various programs that could help you in every component of your college application to help increase your chances. Book an initial consultation now to learn more about our services.