Fun Facts About Brown University
Brown at a glance
At first glance, Brown University can give people a sense of awe. Due to its incredible history, it is no surprise that there are a lot of fun facts about Brown University. The year 1764 marked the beginning of Brown University, a private institution. It is located in the middle of the city, has a total undergraduate enrollment of 7,349 students (for the fall of 2021), and its campus spans 146 acres. It follows an academic calendar that is divided into semesters.
Thayer Street, which serves as a hub of activity for shopping and dining, gives the campus of Brown University in Providence, Rhode Island, a college town atmosphere. College Hill is where the university is located. During the first six semesters of their time at Brown, all students are required to live on campus; however, certain students who meet certain criteria may be granted permission to live off campus.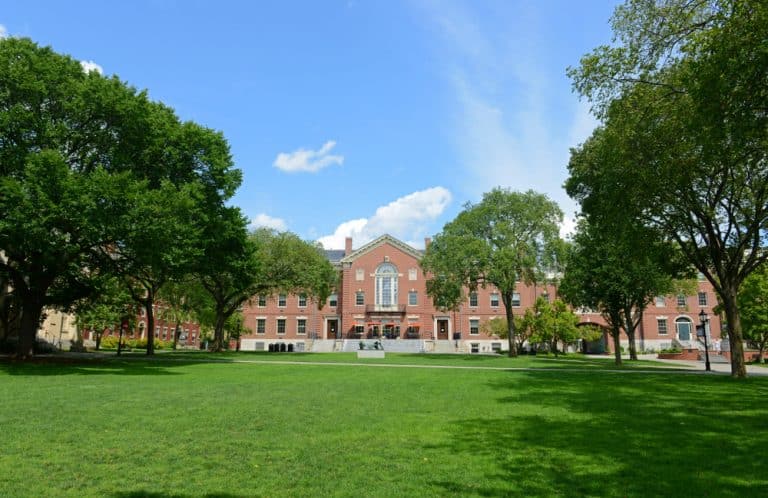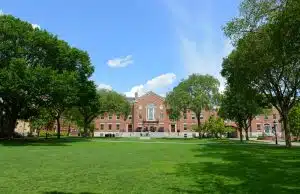 Students can find a way to pursue their interests thanks to the presence of more than 500 student organizations on campus. These organizations range from The Brown Noser, a satirical newspaper, to Brown Ballroom Dance.
Of all the fun facts about Brown University, sports are a big deal to them. The Brown Bears compete in the Ivy League and have more than 30 athletic teams that are ranked in the top division of the NCAA. There is also a sizable but active Greek community at Brown, which comprises approximately a dozen chapters and a few Greek organizations open to men and women.
Brown in numbers
Brown University's numbers show how it is compared to other universities. Brown University currently holds the thirteenth spot among all 443 national universities. The performance of schools is evaluated using a set of widely recognized quality indicators, and the results are used to create rankings. At Brown University, there are six students for every teaching staff member, and 68.8 percent of the school's classes have fewer than twenty pupils. The retention rate for freshmen, which is an indicator of how satisfied students are, is 97% on average.
The undergraduate student body at Brown University has a total enrollment of 7,349 students (fall 2021), with male students making up 48% of the student body and female students making up 52%. At this particular institution, 70 percent of the student body resides in housing owned or operated by the college. The remaining thirty percent of the student body resides off campus. Brown University competes at the highest level of NCAA Division I athletics.
At Brown University, 42 percent of full-time undergraduate students receive need-based financial aid. The average scholarship or grant award for students with financial needs is $56,973 annually.
Facts about Brown
Van Wickle Gates
One of the more interesting fun facts about Brown University is about its gates. Only on the days of Convocation and Commencement do the famous Van Wickle Gates open in both directions: Convocation welcomes first-year students to the Brown community, and Commencement allows Brown's graduating seniors to pass through the gates. Superstition has it that any Brown student who enters the campus gates more than these two times in a single academic year will be doomed to a life of misfortune.
Josiah S. Carberry
Josiah S. Carberry is a fictional and legendary professor of psychoceramics who studies cracked pots. He was invented in 1929 as a joke. As such, Carberry Day is considered one of the fun facts about Brown University. Students worldwide observe Carberry Day every Friday, the 13th, in recognition of the fictitious academic achievements of Carberry.
On Carberry Day, the campus is adorned with miniature brown jugs that members of the student body and faculty are encouraged to fill with money. The funds are donated to a memorial account established in honor of Carberry's "future late wife, Laura."
No core requirements classes
In 1970, there was a significant shift in the academic program for first-year students, later referred to as the "Brown Curriculum." Students at Brown are responsible for their academic progress. They are exempt from taking any of the required core courses except for the courses in their concentration. With the implementation of this new curriculum, The university eliminated the core requirements previously mandatory for all Brown undergraduates, and students were free to design their study plans.
Is Open to People of All Religious Persuasions
The fact that Brown University was the first school in the Ivy League to admit students of all religious affiliations is a testament to the spirit of openness that continues to permeate Brown University.
The Memorial for Annmary Brown
The Annmary Brown Library is rumored to be the burial site of Rush and Annmary Brown Hawkins. This is even though the building does not have any windows, giving it the appearance of a tomb. You can see where they are buried through a gate in the library grounds.
Hutchings-Votey Organ
Brown University is the proud owner of the world's largest Hutchings-Votey organ that still exists. On Halloween of each year, a large group of people, including people from Brown and the surrounding community, will congregate around the organ to listen to eerie music being played. They get together once more around the holiday season for holiday concerts that various musical groups put on around campus.
Name change of the University
Brown University was formerly known as "The College in the English Colony of Rhode Island and Providence Plantations." However, in 1804 after Nicholas Brown gave the school a donation of $5,000 (at a time when tuition was only $5), they changed the name to Brown University.
John Carter Brown library
One of the fun facts about Brown University, which is considered to be their pride and joy, is the John Carter Brown library. This is because this library has seven letters written by Christopher Columbus in the 15th century. Columbus boasts about his "discovery" of the New World in these letters. The field of Americana is the library's primary focus, and it includes approximately 50,000 early books connected to the European exploration and settlement of the continents of North and South America as well as the ocean areas surrounding them. The majority of the items in this collection are books, broadsides, maps, and prints that were first published in European languages between 1493 and approximately 1825.
Notable Alumni
There are a lot of well-known alumni that have graduated from this university. Ted Turner, the founder of CNN and a media mogul, is one of the school's notable alumni. Other notable alums include Emma Watson, John Krasinski, John D. Rockefeller Jr., and John F. Kennedy Jr.
Stephen Hopkins
He's a governor of Rhode Island, and the chief justice of the state was the first person to hold the position of chancellor at the university. One of the fun facts about Brown University and John Hopkins is that he was one of the original signers of the Declaration of Independence.
Now you have an idea of some fun facts about Brown University. If you are still planning your college admission, you should get guidance from AdmissionSight. With guidance from AdmissionSight's top experts in college admission with 10 years of experience, you can get into any college you dream of. You can talk to our experts today to get started.