How many Universities are in the US?
"Education is like any other industry in the sense that you've got activity with firms growing, opening, closing, changing, and merging continually," says Guilbert C. Hentschke, dean emeritus at the University of Southern California Rossier School of Education.
How many colleges and universities are currently operating in the country? There is no definitive answer to the question "how many universities are in the US?" because the number is always changing. According to the National Center for Education Statistics, there were 3,982 postsecondary institutions in the United States that offered degree programs during the 2019-2020 academic year. This is the short answer.
The extended response is that the total number is dependent on the methodology used to count university branch campuses, as many different kinds of organizations have satellite locations. Given the current climate in higher education, which has seen a significant number of college closures and mergers in recent years, the number may also be subject to change.
Despite the fact that the United States Department of Education counts close to 4,000 different colleges and universities. These educational establishments include cosmetology schools all the way up to private Ivy League universities like Harvard University that specialize in research. When taken together, all of the nation's colleges and universities make up what is commonly referred to as "the American higher-education system." A number of educational establishments in the United States have established satellite campuses in various parts of the country.
How university branch campuses are gathered together is typically one of the factors that is considered when counting the total number of universities. In the field of higher education, it is typical for this number to shift around over the course of time. There is a possibility that a number of educational institutions will either combine or shut down.
Understanding Public and Private Colleges and Universities
There are several different ways in which colleges and universities might be arranged into groups. They may be public or private/ not-for-profit or for-profit.
In the United States as a whole, the number of universities is decreasing, and this trend is especially visible in the field of for-profit education. The majority of the recent closures of educational institutions were brought on by the institutions' inability to meet their financial obligations. Negative publicity caused a significant drop in the number of students enrolled at several for-profit educational institutions, which led to the closure of those institutions. Students who attended for-profit institutions that went out of business had a difficult time obtaining financial help to cover expenses including tuition, books, supplies, and housing.
How many public colleges and universities are in the US?
What is the total number of colleges and institutions that are free to the public in the United States? There were 3,982 institutions that were listed by the National Center for Education Statistics, and 1,625 of those were public colleges that offered two or four years of study. The range of public educational options encompasses everything from intimate liberal arts colleges to sprawling research universities.
Local and state governments, primarily through the collection of taxes, provide the funding for them. As a direct consequence of this, these educational institutions frequently provide inhabitants of the states where they are located with tuition reductions.
How many private colleges and universities are in the US?
How many universities in the US offer private education? In the fall of 2019, there are approximately 697 schools that are for profit. Although they make up the majority of higher education institutions in the United States, for-profit colleges have been seeing a gradual but consistent drop since the 2012-2013 academic year.
Because of this, the majority of the monies that are brought in by for-profit colleges are spent not on educational programs but rather on marketing and recruitment efforts.
College Closures in private universities
How many universities in the US filed for closure? In recent years, several smaller liberal arts colleges have shut their doors, joining the ranks of for-profit educational institutions that have struggled with a large number of closures. It seems conceivable that several of the smaller private universities in the United States may go out of business in the near future.
The first school to be forced to close its doors will be a private institution that had fewer than one thousand students enrolled. There are around 800 private colleges in the United States that have less than 1000 students enrolled in each institution. The revenue generated from students is the primary source of income for educational institutions of this size. Unfortunately, due to the fact that these schools do not receive any other kind of funding outside tuition, they are in a more precarious position than other educational establishments.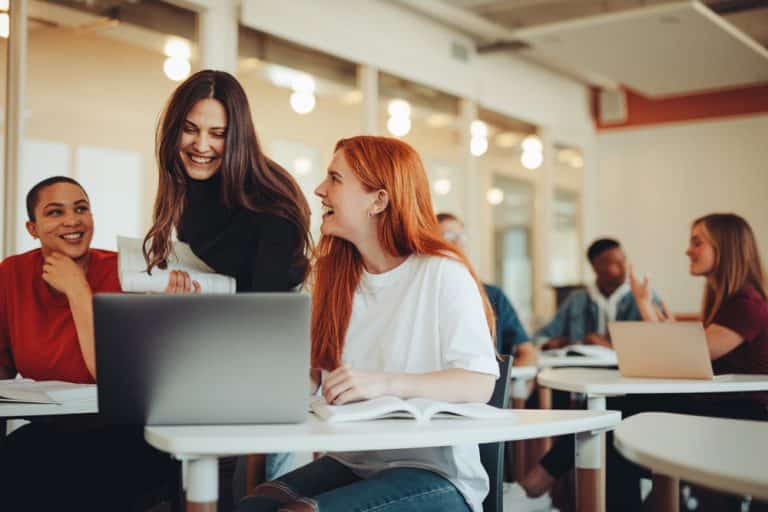 There are several different scenarios that could lead to the closing of an institution. There are many different factors that go into the decision to close a college. Reasons for this include the size of the student population, the market's location, the market's recognition, and whether or not the school's brand is strong enough to keep them afloat. Leaving aside the swings in the market, it is essential to have a firm grasp on the fact that the number of institutions that were affected by this phenomenon within a given year was rather low.
The demographics of the student body might also be a significant factor. Colleges and universities in the United States are having to compete for a smaller pool of undergraduate students as a direct effect of the country's falling birthrate. In a sad turn of events, the total number of institutions is actually decreasing rather than increasing.
How many Christian universities are in the US?
How many different Christian universities are there in the United States? Greta Hays, a spokeswoman for the Council for Christian Schools and Universities (CCCU), shared that the United States is home to more than 140 Christian colleges and universities that are members of the organization.
The student experience is largely unaffected at some colleges with religious affiliations, such as Boston University and Georgetown University in the District of Columbia. These schools include Boston University and Georgetown University. During the course of their education, students at some institutions are required to either take a class on a particular religion or attend a certain type of regular convocation or event.
"The Church of Jesus Christ of Latter-day Saints is the organization that is responsible for funding Brigham Young University. As a result of this, there is a stringent code of conduct that all students are required to follow, in addition to specific religion classes that are a required component of the overall curriculum "Sam Brown, who serves in the role of director of international services at BYU in Utah, shared his thoughts.
How many Jesuit universities are in the US?
How many universities in the US are manned by the Jesuits? Jesuit colleges are private schools and universities that have a Jesuit affiliation as well as a history of significant Jesuit influence. Jesuit colleges are sometimes known as Jesuit universities. The Association of Jesuit Colleges and Universities is an organization that all Jesuit colleges and universities belong to.
The Association of Jesuit Colleges and Universities (AJCU) is made up of a total of 28 Jesuit colleges and universities, which can be found spread over 17 states, the District of Columbia, and Belize. There are minor schools and universities that offer a combination of liberal arts and professional courses, as well as major research universities and comprehensive universities.
In addition, there is one institution that focuses solely on liberal arts education. Institutions that are a part of the Association of Jesuit Colleges and Universities (AJCU) are also a part of the International Association of Jesuit Universities (IAJU), which is a network of regional associations representing Jesuit institutions of higher learning all over the world.
Jesuit universities are recognized for their openness to students of all religions and their efforts to teach in their students the virtues of significance and empathy. Having said that, institutions like these often provide kids who adhere to the Catholic religion with access to a very extensive variety of resources and possibilities. Activities like religious retreats, mission trips, and volunteer work in the local community are examples of what can fall under this category.
The core Jesuit values of integrity, leadership, and service to others are emphasized heavily at Jesuit educational institutions. Students are typically required to take foundational courses in a number of different fields in order to give them an intellectual foundation that is balanced and comprehensive.
It would appear that Jesuit schools in the United States are not all that unlike to other types of private schools. Students take pleasure in the fact that Jesuit universities do not have an obviously religious atmosphere, in addition to the distinctive emphasis placed on making beneficial contributions to society.
How many research universities are there in the US?
How many universities in the US are into research? In the most recent version of the Carnegie Classification of Institutions of Higher Education, which was released in 2019, there are a total of 131 educational facilities that have earned the "R1: Doctoral Universities – Very high research activity" designation.
According to the most recent revision of the Carnegie Classification of Institutions of Higher Education, there are a total of 135 educational establishments that meet the criteria to be categorized as "R2: Doctoral Universities – High research activity."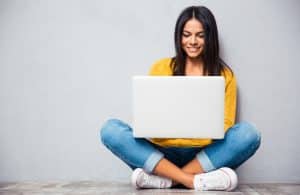 One university that we want to highlight when it comes to research pursuits is Boston University. In our article Boston University Research in Science & Engineering, we shared how the university invites the brightest high school researchers in the country to immerse in science-related research activities. They aptly call the program RISE, short for Research in Science and Engineering.
Why are US universities so good at research?
Why are universities in the United States so strong in research? Now, in terms of conducting quality research, this is something that is really unique to an academic institution, a research group, and a professor. Therefore, generalizations about the quality of the research are not possible at this time.
However, just like the method of investigating "how many universities in the US", we can make an attempt at a very broad analysis of the reasons why universities in the United States perform well in research. Let's take a look at a few of the reasons that might explain this:
Flexibility
A professor can easily shift their focus to a different area of research with relatively little disruption. Because he or she is not burdened with a significant amount of administrative responsibilities, they are able to concentrate extremely efficiently on their studies.
Similarly, a doctoral student does not need to have a certain plan upon beginning his doctoral studies; rather, he or she can progressively decide after having spent around one year at the university. It is simple for him or her to switch between different study groups, and in some circumstances even entire departments. They are free to work at their own speed and take as much time as they need to finish their PhD. (the period is shorter in Europe).
Their capacity for research is improved as a result of this. After receiving their degrees, individuals are able to make a smooth transfer and do pretty decent research in other fields with significantly less difficulties.
Funding
It goes without saying that more funding results in improved infrastructure. When compared with universities in other parts of the world, those in the United States of America have far more financial resources. The funding comes from a variety of different sources.
Companies, research groups, and other types of organizations are investing a significant amount of money in research. In addition to this, the students are responsible for the payment of astronomically high tuition fees. This can easily be interpreted as having wonderful teachers, labs that are well-equipped, the most up-to-date equipment, student guidance, etc.
Worldwide Talent attraction
This is yet another significant factor that contributes to the extraordinary research capabilities of educational institutions in the United States. The integration and adaptation of people from other countries is carried out in an exceptionally seamless manner.
In addition, the prospects that await graduates in the vast majority of academic fields are numerous, varied, and abundant. Graduates can find work in the business that are both desirable and lucrative. Because of all of this, talented people from all over the world are increasingly drawn to institutions in the United States.
Final thoughts
Again, how many universities in the US? Many. Students have an abundance of options available to them when it comes to their undergraduate degree programs, as there are nearly 4,000 schools, including branch campuses, from which to choose. These options range from research-focused universities to small liberal arts colleges to vocational schools.
It is recommended that students develop a set of criteria to determine what matters most to them and then find colleges that align with those priorities the best. This will help students narrow down the number of options available to them. You might want to read Tips On Deciding "What College Should I Go To?" and gain further knowledge on how to be selective when it comes to the college/university you want to be in.
Now, if you feel as though you could use some additional guidance in determining which university or college you should enroll in, working together with AdmissionSight would be the ideal solution for this problem. AdmissionSight is the foremost college admissions consultant in the business, and we have more than a decade of experience assisting individuals just like you in gaining entry into the top educational institutions of their choosing. Get in touch with us right away to schedule a consultation that is completely free of charge.