UCLA Early Decision Acceptance Rate
Does UCLA Have Early Decision?
It is important to know if "Does UCLA have early decision?" The application process for admission to any of the University of California colleges is the same overall process. This application can be sent to as many or as few schools as you see fit, depending on your preferences.
A cost of $70 will be assessed if you choose to apply to more than one UC campus. The application must be submitted between the 1st of November and the 30th of November; however, you can access and work on the application before the 1st of November.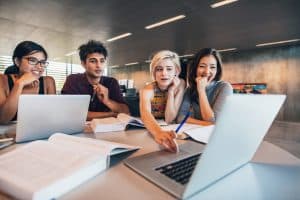 Take note that there is neither an early action nor an early decision program available through the UC system. This also means that UCLA early decision acceptance rate will not be available. You will only need to formally disclose your test scores to one UC school, and then this information will be distributed to the remaining campuses to which you are applying.
When Does UCLA Early Decision Come Out?
When does UCLA early decision come out? It is up to the individual UC campuses to determine when they will get back to applicants. You can look forward to hearing the verdict between the 1st and the 31st of March, as a general rule of thumb for UC schools.
At the University of California, Los Angeles (UCLA), freshman candidates will be notified of their admissions status by April 1, and accepted students will have until May 1 to inform the campus of their intention to enroll. Transfer students will learn whether they have been accepted by April 30 and have until June 1 to accept or decline.
It is possible to file an appeal with the decision-making body in the event that you are finally turned down. On some campuses, students who have been placed on a waitlist are also allowed to appeal the decision.
Nevertheless, appeals are reviewed on a case-by-case basis, and it is exceedingly rare for decisions about admissions to be changed as a result of an appeal. Appeals can be filed online between April 1 and April 15th (5:00 p.m.) however, please be aware that UCLA cannot promise a response by May 1, the deadline many universities set for applicants to commit. Applicants are advised to thoroughly weigh all of their educational possibilities.
Students who were placed on a waitlist will find out their final status during the summer. If you are waitlisted at more than one UC campus, you have the option to accept any spot on as many waitlists as you want.
What Is the Early Decision Acceptance Rate at UCLA?
Some may still be curious "What is the early decision acceptance rate at UCLA?" As discussed earlier, UCLA early decision acceptance rate is not available. All applications are accepted for the fall term only. Because of its low admittance rate of 12%, UCLA is considered a very competitive educational institution.
UCLA received 139,488 applications for admission to the Class of 2025. Approximately 31,000 pupils out of those applicants were granted admission.
The number of applicants, the applicant's qualifications, and the amount of space that is still available in the freshmen class are all factors that influence the acceptance rate. The grades that UCLA admissions officers look for can shift from year to year due to the yearly turnover in the applicant pool.
Although standardized test scores are not taken into consideration during the admissions process at UCLA, we strongly recommend that students who are interested in attending schools outside of the UC system participate in standardized testing. The range of SAT scores that were considered acceptable at UCLA was from 1290 to 1520. The range of scores that comprised the average on the ACT was 29–34.
Even though test scores are not used in the evaluation process, you can get scores that are comparable to the average scores earned by students who applied to UCLA by studying for the test well in advance of the application deadline. At UCLA, your scores won't be taken into consideration, but they can be a helpful tool for evaluating how you stack up against other students.
Does Early Decision Increase Chances at UCLA?
As you might be interested in "Does early decision increase chances at UCLA?", early action or early decision is not an option for UCLA applicants. It is known that UCLA has a very low acceptance rate however, your chances of being accepted could be higher or lower depending on how strong your application is. Despite UCLA early decision acceptance rate not being obtainable, you can always start collecting application materials and working with your application several months ahead.
If you also begin UCLA application preparations early, it will give you plenty of time to fill up any potential gaps and submit a well-rounded application. It simply requires time and effort.
Gaining admission requires demonstrating your intelligence and being inquisitive. You'll go a long way if you can show how your scholarly work has changed the world. Here are some tips on how to build your profile to increase your chances at UCLA.
1. Give Your Schoolwork the Highest Priority
Students at UCLA are known for their academic prowess. To fit in with the crowd, you have to act as you belong there.
Make it a goal to improve your grade point average by enrolling in some advanced classes if you are still in your freshman, sophomore, or junior year of high school. To be competitive with the other applicants, you will need to have self-control and put in a lot of effort.
Attend the most challenging classes you can manage. If you can demonstrate that you aren't intimidated by difficult classes, this will be a good indication that you are up to the task of attending UCLA.
2. Compose Essays That Stand Out
Your essays provide you with the ideal opportunity to display both your skills and the distinctive interests that set you apart from other applicants. You need to make sure that each of the four essays that you write for UCLA gets a lot of attention and work from you.
If you want to get into UCLA, don't put off writing your essays until the last minute; start working on them early so that you have plenty of time to rewrite them and get feedback. If UCLA early decision acceptance rate might be feasible in the future, the earliest you can begin brainstorming about your essays, the better.
3. Demonstrate That You Are Interested in Attending UCLA
When you are in the middle of the application process for college, it can be difficult to keep in mind that you also have the ability to select the universities that you wish to attend. You will likely have the opportunity to pick between several institutions, all of which believe that you would be an asset to their community if you were enrolled there.
If you are admitted to their school, they want you to enroll there! Therefore, they prioritize admitting students who are strongly interested in attending their particular college. The admissions committee at UCLA may be persuaded to grant you admission to the university if you demonstrate in your application that you have a strong interest in attending UCLA in particular.
4. Include Something Called a "Spike" in Your Application
It can be tempting to want to appear well-rounded and interested in everything while you are filling out your college application. This is really bad guidance to follow.
Students who have participated in every academic and extracurricular endeavor imaginable will submit tens of thousands of applications to UCLA. You have to make yourself noticeable.
Your application won't stand out if you're just average in the band, on the track team, and in the student council, so work on improving those areas. The fact that you qualified for the Olympic trials in shotput or traveled to Japan to perform with a world-class performance ensemble will make your accomplishment stand out.
Put all of your efforts into one endeavor, because when you do so, you will be much more successful at that endeavor than you would be if you were forced to divide your time and attention between other pursuits.
What Kind of Students Does UCLA Look for?
When it comes to selecting the newest class of Bruins each year, UCLA takes a lot of different things into consideration. "What kind of students does UCLA look for?" is one of the popular queries among students. The school is looking for students whose unique life experiences and an abundance of personal tales may contribute to the type of leadership and insight that the school values.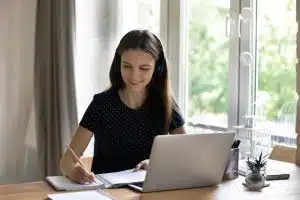 Admissions officers are looking for students who are intellectually interested, who have developed as a result of their academic work, and who are prepared to both contribute to and benefit from the community at UCLA. Although UCLA has an extremely selective admissions process, please be assured that the institution examines each application thoroughly. Suppose there are early admission options at UCLA, they make it a priority to learn as much as possible about each applicant before making the final admissions decisions and release UCLA early decision acceptance rate.
When reviewing your application for admission, UCLA takes into account the achievements you've had both inside and outside of the classroom. There are thirteen factors that have been deemed appropriate for consideration by the staff as part of the admissions process for freshmen.
Excellent academic performance in an advanced high school curriculum is one of the aspects that are taken into consideration.
Particularly impressive abilities, honors, or achievements.
Insights about yourself that are meaningful to you when answering the questions regarding personal insight.
It is asked rather frequently what the distinction is between meeting the entrance requirements of the University of California and being "competitive." The applicants who are most likely to be accepted are those that go above and above the required minimums and actively seek out opportunities to stretch themselves both inside and outside of the classroom.
The 13 criteria that were voted on and accepted by the school's faculty form the foundation of the thorough evaluation procedure for admissions. These criteria take into consideration not only the quantitative and qualitative achievements of the student in their academic and personal lives, but also take into account the context of those achievements and the possibilities that have been made available to the student.
All applications for freshman school are looked through at least twice, in their entirety, by readers who have professional training. Following their individual perusal and evaluation of an application, the readers come to a consensus regarding the applicant's overall position in the competition.
During the reading process, senior admission staff members perform various checks to ensure that the information being read is consistent and thorough. The review method is reliable and consistent because it involves extensive reader training, a complete reading of all applications, and careful monitoring procedures.
The following criteria have been accepted by the faculty and are used by application readers when evaluating an application. There is no predetermined weighting system for the criteria:
A complete record of the applicant's academic accomplishments in high school courses. This comprises the quantity of courses taken, the level of difficulty of those courses, and the grades received in those courses. Completing additional courses above the University's required "A-G" classes and selecting a senior year course load that is rigorous are also examples of positive criteria. In addition, UCLA takes into account the applicant's achievement in honors, college level, Advanced Placement (AP), and International Baccalaureate Higher Level (IBHL) courses, provided that the applicant has access to these types of classes. When determining levels of achievement, the school looks at both the individual grades that were obtained and the pattern of achievement over time. When reviewing an applicant's academic record, UCLA compares it to that of others who attended the same high school. The Eligibility in the Local Context program at the University of California has established several rules to adhere to.
Aspects of the applicant's personality that stand out. Ability to lead, character, motivation, persistence, initiative, originality, creativity, intellectual independence, responsibility, insight, maturity, and proven care for others and the community are among the qualities that the institution respects. There is a possibility that these abilities are not captured by traditional measurements of academic accomplishment. However, the reader can discover them at a different part of the application. The school believes that the student's possession of these attributes is an encouraging sign of their potential for academic achievement at UCLA and beyond.
Possibility of making significant academic and cultural contributions to the vibrancy of the campus. UCLA is interested in candidates who have accomplished and pursued a wide variety of academic pursuits. They place high importance on demonstrations of both the ability and the desire to contribute to the intellectual, cultural, and socioeconomic diversity that exists on campus. The chance that a student may engage in social and intellectual conversation with members of the teaching staff as well as other students, both within and outside of the classroom, is considered.
Participation and success in curricular enhancement programs. This includes programs offered by the University of California, as well as those offered by national and local organizations. There are a few different ways that UCLA evaluates success. One indicator is the amount of time and effort spent participating. The participant's academic success throughout the program is another requirement. The level of intellectual challenge that a program offers is another factor to take into account.
Additional evidence of your accomplishments. They honor outstanding accomplishments that have been maintained throughout time in any area of intellectual or creative activity. A few examples of this would be achievements in the performing arts and athletics, employment, leadership roles in school or community organizations or activities, and volunteer work.
Opportunities. When evaluating an application, UCLA looks into all of the student's accomplishments, both academic and non-academic, in relation to the opportunities that are available to them. The degree to which the applicant has made the most of those opportunities is one of the primary factors that readers consider when making their judgments. The school examines the school's resources, as well as the number of honors, AP, and IBHL classes that are offered, in addition to the total number of classes that are college preparation to determine the quality of the high school curriculum.
Some of the applicants have gone through challenging or extraordinary experiences. The reader should take into consideration how the applicant has responded to or prevailed over similar obstacles. They seek indications that a person is mature, determined, and has insight. Other elements that have a direct bearing on the applicant's achievements are also taken into consideration by the readers. The language that is spoken in the home and the educational level of the parents are two examples of these factors.
When readers evaluate an application using the criteria outlined in this section, they consider the application as a whole. This comprises the applicant's academic record, list of awards and achievements, and responses to questions requiring personal insight. In-depth inquiries about your personal life provide the reader a better understanding of who you are, where you come from, what interests you have, and what you have accomplished.
It might be challenging to demonstrate your interest to attend the institution early and you might not know your application status ahead of time given that UCLA early decision acceptance rate is unavailable. However, beginning your preparations early is one of the best pieces of advice college admission experts, like AdmissionSight, could give. If you would like to know more about college admissions and what we could offer, you may contact AdmissionSight to have your initial consultation.