How to Get Into UCLA?
If you are an extraordinary student who aspires to attend a prestigious institution in the beautiful state of Southern California, then it's likely that you've already given some thought to how to get into UCLA. If your child has aspirations of becoming an inventive leader and leaving their mark on the world, the University of California, Los Angeles (UCLA), which is widely regarded as one of the best public universities in the country, is the institution that they should attend. On the other hand, these youngsters who are about to start their college careers could be wondering, "How to get into UCLA?"
The renowned University of California, Los Angeles (UCLA) was established in 1919 and is one of the 10 schools that make up the UC system. Every ambitious student has the opportunity to join the impressive UC alumni network, which spans the globe and contains over two million members. UC schools were initially established with the purpose of educating students from the state of California. However, they now accept some of the most qualified and accomplished applicants from all over the world.
The three-pronged goal of education, research, and service at UCLA is profoundly ingrained in the institution's exceptional educational program as well as the campus community. Since its founding, UCLA has been recognized as a leader in both scientific research and technological advancement. However, the university also places a significant focus on educating students so that they can make a positive contribution to communities all around the world. Students at UCLA build lifelong commitments to public service through participating in community initiatives that focus on areas such as medicine, education, the environment, and social justice. These activities bring students into contact with a variety of communities in and around Los Angeles.
By offering 125 undergraduate majors and 90 undergraduate minors, UCLA is able to cultivate its students' intellectual curiosities and career aspirations inside the classroom setting. Every student at UCLA, in any of the university's twelve professional schools or in the College of Letters and Science, has the chance to investigate and develop their individual areas of interest. Internships, research, opportunities for experiential learning, and senior capstone projects are all examples of activities that are deliberately employed to bridge the gap between theory and practical application, thereby enabling students to successfully enter the workforce and make an impact on it.
If you get into UCLA, you will be joining a community of learners and leaders that is on par with the best in the world. On any given day, a UCLA student might organize an early-morning beach cleanup, listen to an astronomy lecture given by a MacArthur genius, participate in a march for worker's rights with the UCLA Labor Center in Downtown Los Angeles, and lead a group of underprivileged teens through the most recent exhibit at the Los Angeles Museum of Modern Art. All of these activities could take place on the same day.
And after UCLA? Graduates become a part of a prestigious group of alumni who are actively working to improve the world by putting the knowledge, skills, and optimistic outlook that they gained at UCLA to use. Graduates of UCLA expand access to education, envision a future that is more sustainable, promote health in all communities, and bring people together via the arts and culture.
You are not the only one who is beginning to get more and more excited about UCLA. UCLA receives applications from more than one hundred thousand prospective students each year, making it the college that receives the most applications overall in the United States.
You must be scratching your head about how to improve your child's chances of getting into UCLA given the level of competition. In this tutorial, we will investigate the acceptance rate at UCLA as well as the types of students who are granted admission. We will walk you through how to get into UCLA and make sure that you satisfy all of the requirements set forth by UCLA in order to improve your chances of being admitted there.
How Hard is it to Get Into UCLA?
Now that you've had a taste of what it would be like to attend UCLA, you might be curious about the admissions process and question, " how hard is it to get into UCLA?". To answer your question, the admissions process at UCLA is extremely competitive. Around 11% of UCLA's applicants are ever accepted into the university. To put it another way, this indicates that UCLA grants admission to 11 out of every 100 students that submit an application.
Although the exact figures for the Class of 2026 have not been announced yet, we do know that there were 149,779 people who applied to be in the freshman class of 2022-2023. Simply using this number allows us to make the assumption that the percentage of applicants who are accepted will be lower than it was the year before.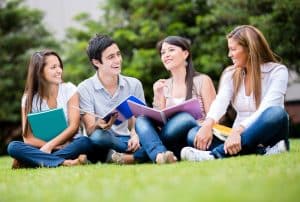 The University of California, Los Angeles (UCLA) received 139,490 applications from prospective first-year students for the Class of 2025; however, it only admitted 15,028 of them.
When the overall acceptance rate was a more favorable 14% the prior year (the most recent data that is available), California residents were accepted at a rate of 14% while students from other states were successful 21% of the time.
The acceptance rate at UCLA is extremely tough, and it is only getting more so every year. If you have your heart set on attending UCLA, you'll need to make sure that your application is flawless in every way if you want to have a shot at getting in.
What GPA is needed for UCLA?
In order to gain in-state admission to UCLA, applicants must furthermore achieve the GPA standards set forth by the university. Students are required to have a grade point average (GPA) of 3.0 or above; however, students from out of state are required to have a GPA of 3.4 or better. The acceptance rates for the class of 2020 at UCLA have shown that the university is highly selective. Maintaining the minimum grade point average required by UCLA is typically a fundamental prerequisite in order to avoid having your application immediately rejected.
You can get a sense of the UCLA GPA requirement by looking at the average GPA of the candidates who were accepted into the program. The average high school grade point average for the students in the UCLA class of 2025 (batch of 2021) was 3.9; 47.3 percent of these students scored a 4.0, while 42.2 percent had a GPA between 3.75 and 3.99.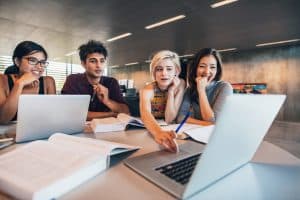 As a result, in order to provide an answer to the query " What GPA is needed for UCLA?" Be aware that in order for UCLA to take you seriously as an applicant, you need to be at the very top of your class. You are going to need roughly straight. As in all of your classes in order to achieve the GPA criterion for UCLA, the average unweighted GPA of students who are granted admission to UCLA is 3.9.
If your grade point average is lower than the national average, you will almost certainly be required to enroll in advanced placement (AP) or international business (IB) courses in order to demonstrate that you have the potential to succeed in more difficult academic environments.
What are the Application Requirements for UCLA?
When selecting the newest class of Bruins to join UCLA each year,  how to get into UCLA, the admissions officer takes into account a wide range of different criteria. The University of California, Los Angeles (UCLA) seeks prospective students whose personal narratives and depth of experience bring the type of leadership and perspective that they value.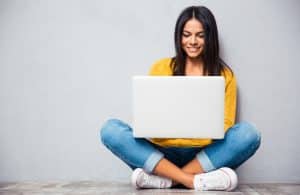 So it's natural to ask what are the application requirements for UCLA. The University of California, Los Angeles (UCLA) seeks students who are intellectually interested, have developed as a result of their academic work, and are prepared to both contribute to and benefit from the UCLA community. The admissions process is extremely competitive, but prospective students should be aware that committee members carefully review each application and make an effort to get to know them as well as they can before deciding on who will be admitted.
Application
UCLA is one of the few colleges that does not accept applications through either the Common Application or the Coalition App. In order to apply for a class at UCLA, you will need to create an account in the UCLA application system. Visit this page in order to establish an account.
Application Fee or Fee Waiver
You are required to pay an application fee of seventy dollars when you submit your application. Remember that the application money is not refundable under any circumstances. You have the option of sending your application fee payment in the mail or paying with a credit card.
You have the option of requesting a cost waiver in the event that paying the application fee will be problematic for you. Your application fee will be waived up to four times if you attend UCLA. It indicates that if you apply for more than four schools, you will be required to pay an extra application cost of $70 for each additional campus.
Only permanent residents, citizens of the United States, and applicants who are eligible for AB540 benefits will have their application fees waived. The University of California, Los Angeles does not waive tuition or other fees for international students.
Transcript
Your academic accomplishments are compiled into a report that is called the transcript. After you have been accepted, you will be required to hand in your transcript.
Test Score
Because of the widespread Covid-19 outbreak, UCLA will not take SAT or ACT results into consideration when determining admissions. However, if you still want to turn in your SAT results, you certainly can.
If you submit the score, it may be one of the factors used to evaluate whether or not you are eligible for the statewide admissions guarantee in the state of California. They could use it as an alternative way to complete the minimum requirements in order to qualify for the benefit.
Annual Income
You need to furnish either the annual income of your parents if you are considered a dependent or your own income if you are considered independent. If you are not applying for a fee waiver, then submitting it is voluntary; otherwise, it is necessary.
Social Security Number
If you have a social security number, you are required to give it in this application.
Citizenship Status
You are required to enter the nation in which you were born. If you are not a native of the United States of America, you are required to also specify your immigration status and the kind of visa you hold.
California Statewide Student ID
You are able to offer a California Statewide Student ID if you are from the state of California. This ID is given to every student attending a K–12 public school in the state of California. On the other hand, this precondition is not mandatory.
Personal Insight Questions
The College will present you with a total of 8 questions to answer during the application process, but you are only required to respond to 4. This question is designed to assess both your desire for self-improvement as well as your intellectual curiosity.
When writing your response, you have a maximum of 350 words available. It is entirely up to you how you choose to respond to the inquiry. It is recommended by UCLA that you pick the question that is pertinent to your experience.
What kind of student does UCLA look for?
Knowing already how to get into UCLA, so, what kind of student does UCLA look for? It is well-known that UCLA encourages academic achievement among both its teachers and students. The ideal student at UCLA is one who is committed to excelling and who holds both themselves and their classmates accountable for achieving excellence. The wide and one-of-a-kind campus that is UCLA is responsible for cultivating a diverse student body that pushes each other to perform better on a daily basis.
Students at UCLA are expected to hold themselves to a higher standard in both their academics and their civics than students at other universities. Your grades and test scores will be a significant factor in determining whether or not you are accepted to UCLA, despite the fact that the university takes a holistic approach to analyze the entirety of your college application.
In addition to reviewing your past academic performance, how to get into UCLA involves admissions officers looking at your application and the responses you give to questions designed to elicit personal insight in order to evaluate what you will contribute to the institution. Overachievers and go-getters can be found all across campus, and they all adhere to the same set of principles, which is something that UCLA strives to instill in its students. If you want to be accepted to UCLA, you will need to demonstrate that you uphold the same principles that they do.
Integrity
The student body at UCLA is instilled with a robust sense of honesty and responsibility. Those students who already possess the disposition for integrity are supported and encouraged by their school through instruction on the significance of being honest and showing up to do the work despite the difficulty of the task. An education at UCLA will unquestionably improve the value of consistently showing up when one is expected to and putting in the effort required to complete one's tasks.
Excellence
Every day that they spend studying at UCLA, students are given the opportunity to push themselves further than they believe is possible. The University of California, Los Angeles (UCLA) is a location where you can continue to push yourself if you already have a track record of success in both academics and extracurricular activities.
Service
If you are the type of person who is constantly considering how you may be of the greatest assistance to other people, you will feel completely at home at UCLA. Students are encouraged to think about what they can do to support others in their communities and the communities in which they live wherever on campus. Alumni of UCLA are recognized all around the country for their willingness to help others and their focus on the health and happiness of their communities.
Respect
The University of California, Los Angeles places a high focus on educating young people on the importance of cultivating profound admiration and appreciation in all of their relationships, whether it be respect for one's self or respect for one's peers. This includes their more significant interactions, such as those between themselves and their communities, and even with the planet itself.
Students at UCLA, with its extensive campus, find that they are motivated to do more than they initially thought was feasible. Those who are consistently on the lookout for ways to improve not only their own lives but also the lives of others in their communities will discover that they are in good company. Because UCLA takes a holistic approach to college admissions, the resulting student population is extremely diverse, and its members inspire and motivate each other to achieve ever-higher levels of achievement on a daily basis.
Want to learn more about how to get into UCLA? You've come to the right place. At AdmissionSight, we have over 10 years of experience guiding students through the competitive admissions process.
AdmissionSight can help you put your best foot forward when applying to college this fall. Contact us today for more information on our services.