What are the Best Majors at Cornell?
What are the best Majors at Cornell? Cornell University is a member of the Ivy League, a private institution of higher education that was established in 1865 and can be found in Ithaca, New York. Since it was first established, the institution's primary mission has been to provide an education to students who will go on to make significant contributions to society in all areas of research and scholarship.
Though we're trying to know "What are the best Majors at Cornell?", the study of agriculture was one of the early programs that drew students to Cornell, and it is still one of the university's most popular majors today. However, Cornell also produces a significant number of graduates in the fields of biological sciences, business management, engineering, and social sciences.
The majority of Cornell University's colleges, schools, and graduate schools get funding from outside sources. These components make up Cornell University. The College of Arts and Sciences, which focuses on liberal arts studies, is the most comprehensive of these institutions and also the largest.
Nearly eighty formal major subjects are available to students at Cornell, in addition to rigorous dual-degree programs and a large number of interdisciplinary majors that cut through typical departmental lines. The following are some of Cornell University's most popular areas of study:
Civil Engineering
Entrepreneurs, creators, and innovators all describe what civil engineers do best. They not only design but also construct things like roller coasters, roller bridges, dams, and even sound stages for rock acts. They come up with intricate systems such as transportation and water supply networks, as well as information systems that are used in the design and management of engineering projects.
In addition to this, they design hazardous waste remediation projects, water treatment and wastewater treatment systems, and other environmental safeguarding infrastructure.
Economics
If you choose to major in economics, you will have the opportunity to take classes in a variety of subfields, including but not limited to economic theory, econometrics, money and banking, international economics, economic history, growth and development, and industrial organization. Also, you have the opportunity to study the emerging discipline of behavioral economics, which seeks to enhance economic analyses by incorporating findings from the field of psychology.
Additionally, you have the opportunity to participate in a brand-new seminar that encourages collaboration between economists and psychologists and draws students into the work of faculty researchers.
Computer Sciences
Students who major in computer science study topics such as algorithms, data structures, logic, programming languages, systems, and theory in their coursework. The courses that fall under the category of electives include scientific computing, artificial intelligence, computer graphics, computer vision, encryption, databases, and networks.
Biology & Society
Biology and Society is an interdisciplinary major that gives students the opportunity to combine the study of the biological sciences with classes that investigate the social and ethical concerns raised by modern biology. Students who choose this major will, in addition to receiving a foundation in biology, receive background knowledge in the social dimensions of current biology as well as the biological elements of contemporary social challenges.
Students at the College of Arts and Sciences as well as the College of Agriculture and Life Sciences are eligible to enroll in the major. Students who are interested in working in fields such as law, medicine, public health, public policy, business, research, or academia would benefit from choosing this major.
Agricultural Sciences
Food and agriculture are at the center of a world that is evolving and expanding at a rapid pace, and the issues we confront in these areas are among the most significant. To mold agriculture's course into the future, the next generation of farmers, policymakers, corporate leaders, innovators, and educators will need to step up.
Cornell University is consistently ranked in the top five universities for agricultural sciences, and its Agricultural Sciences major gives you the flexibility to tailor your studies to meet your unique goals by offering concentrations in animal science, business management and policy, education and society, organic agriculture, and sustainable cropping systems management. In addition, Cornell is consistently ranked in the top five universities overall for agricultural sciences.
You will learn the science of agricultural systems as well as related environmental and socio-economic issues while you participate in a first-semester cohort course that will help you develop your leadership and critical thinking skills. You will also participate in lab and field courses that will give you practical, hands-on experience.
Sociology
As a sociology major, you will concentrate on the fundamental sciences while also delving deeply into public and educational policies. You will conduct research on a variety of topics, including gender, racial, and income inequality, as well as drug use, economic development, and organizational practices. You will gain advanced research abilities in both quantitative and qualitative methodologies, in addition to developing core sociological insights and a grasp of social challenges.
Architecture
At Cornell's College of Architecture, Art, and Planning (AAP), architecture is about creative and critical design practices that make a lasting impact. This involves striking a balance between rigorous research and scholarship, responsibility for our natural and built environments, and reimagining the world at every scale in order to build a just and sustainable future for all.
They view design as a process that involves creative experimentation and iterative analysis at Cornell Architecture. This ensures a non-judgmental, holistic, and open-ended inquiry that is supported by independent, critical thinking and strong thought leadership. Its undergraduate and graduate programs are structured to support interdisciplinary collaboration and to provide an integrated foundation in global history, theory, structures, environmental systems, building technologies, and visual representation. This helps to ensure that our students are equipped with actionable knowledge and the agency to enact change.
Communication
Since the university's inception, communication, in one form or another, has been an essential component of the study of social sciences at Cornell. Students at the Department of Communication get an understanding of different types of audiences, as well as how to form messages and engage with both people and technologies. You'll build vital abilities for leadership in the fast-changing communication landscape if you study science, media, and technology. These are the subjects that will help you.
Communication is a process that takes place between individuals, with the intention of influencing people, and it is carried out by people. This takes place inside actual social contexts such as communities, companies, teams, nations, and societies. This is made possible by the development of information technologies, which are, in and of themselves, a creation of the social world.
As a student of Communication, you will acquire the theoretical depth and methodological rigor of the social sciences. Additionally, you will have the opportunity to study about, and potentially take part in doing, grounded, empirical research on some of the most serious social issues of our time.
How do I Decide on my Major?
How do I decide on my Major? Though we're trying to know "What are the best Majors at Cornell?", one of the most important choices that a high school or college student is required to make is selecting a concentration of study. And it is one that many people wish they could retake; according to one survey, 61% of college graduates would switch their major if they could go back to school.
However, not everyone suffers from a case of buyer's remorse when they receive their diploma. The following is a list of the most significant considerations to make when selecting a major, as well as advice on how to select the appropriate college once you have made your selection.
Consider Your Skills
Create a list of your accomplishments and areas of interest to get started. After you've finished, inquire with your closest loved ones and friends about the things they would say about you. There are times when we need a third party to point out to us our qualities and abilities that we sometimes take for granted.
Include any subjects that have always piqued your curiosity but that you've never committed yourself to study in depth. You should also mention things you used to be good at but haven't done in a while, especially if you haven't done them in a while.
Investigate Possible Professions.
When you have a list of your interests and passions, the next step is to investigate what kinds of professions meet those interests. For instance, if you have a passion for music, you could pursue a career as a music instructor, or a club promoter, or look for work at a charity organization that is dedicated to music.
After compiling a list of possible lines of employment, you should think about observing those currently employed in those positions in order to get a feel for what it's like to do the job. Observing the processes that are actually carried out by people will help you determine whether or not you are engaged in the endeavor. If seeing someone on the job isn't possible, you can reach out to folks via email or LinkedIn and set up a phone call with them to ask them questions face-to-face.
Estimate Future Earnings
The majority of careers have their progression tracked by the Bureau of Labor Statistics. Visit the site and choose the professional fields that are of most interest to you. You will be able to discover what employment is available in each sector from that location.
After compiling a list of occupations that pique your interest, you can use the site to determine which of those occupations have a positive growth rate and incomes that are commensurate with the lifestyle you intend to lead. Even if the amount of money you will make in the future is not the only thing you should think about while choosing a career path, it is still an essential consideration. Having this knowledge can assist you in determining how much of an investment it is prudent to make in your secondary schooling.
Consider what you want your life to be like once you graduate from college as well. For example, if you want to establish a family, reside in a major city, or do substantial traveling, you're going to need a career that pays well enough so that you can afford those things.
Consider how much of your time you are able to invest in your studies
It's not true that all majors are created equal. There is a significant difference in the amount of effort that is required for various programs. Think about how much time you are able to devote to your training and how committed you want to be as a student.
Research any advanced degrees that may be required of you after you graduate college if you want to work in the field that interests you. Before you make a final decision on what you want to study for your bachelor's degree, it is essential to consider whether or not you will need to move on to earn a professional or master's degree in order to achieve the professional goals you have set for yourself.
What kind of Students does Cornell look for?
What kind of students does Cornell look for? Though we're trying to know "What are the best Majors at Cornell?", the principles of research, curiosity, and invention are the cornerstones upon which Cornell University was established. Naturally, the admissions committee at Cornell is aware that students who are enthusiastic about research tend to have grades and test scores that demonstrate their level of desire.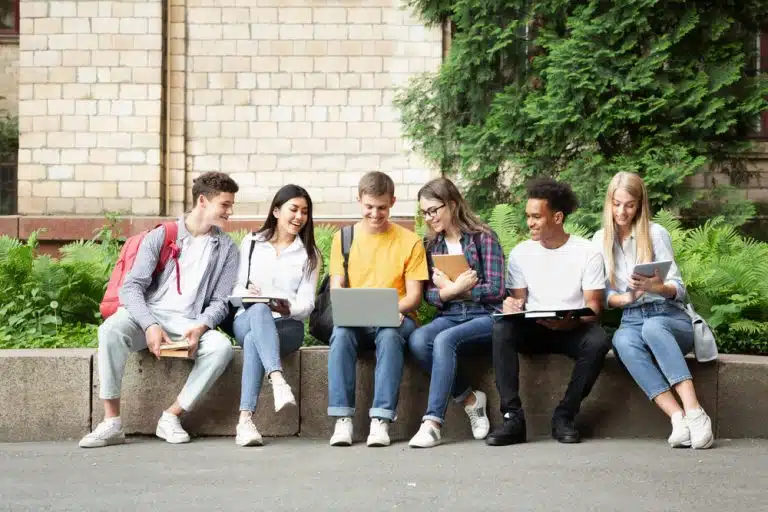 Cornell, a respected member of the Ivy League, has scores that, on average, reflect the institution's commitment to academic excellence. However, it is not the only thing that Cornell is searching for; administrators at Cornell care about the moral standing and honesty of their students just as much as they care about academic achievement among the student body.
In order to emphasize their ideal student, Cornell's standards have been carefully crafted; yet, the university is also searching for a few other, more profound attributes in the applicants they accept.
Intellectual Potential
Cornell is of the opinion that if you have the academic record to back your enthusiasm for unearthing new information by focused and exhaustive research, then you will have the passion to support it.
Integrity and strength of character
An admissions officer at Cornell will be looking for evidence of your character when they read your essays and letters of reference. This evidence can include things like honesty, open-mindedness, and empathy.
Participation in Both One's Academics and One's Community
The university places a strong priority on its engagement with the local community. It will be to your advantage tremendously if you include in your application any information that demonstrates the manner in which you were involved in both your school and the community.
Though we're trying to know "What are the best Majors at Cornell?", Cornell University recruits students who aren't scared to push themselves academically, who are eager and passionate about learning in order to share what they learn with their community, and who aren't afraid to challenge themselves with challenging coursework. In particular, progress is encouraged at Cornell by means of exhaustive research, which is carried out under the direction of illustrious academics and staff.
What are my Chances of Getting into Cornell?
What are my chances of getting into Cornell? Though we're trying to know "What are the best Majors at Cornell?", Cornell is a particularly competitive university because it is an Ivy League institution and has an admittance rate in the single digits. Regardless of how well you plan out your "how to get into Cornell" strategy, the vast majority of candidates will view it as a school that is out of their reach. The number of students that apply to Cornell University has been steadily increasing, which means that in order to gain an edge, you need to maintain strong grades and submit high scores on the Cornell SAT.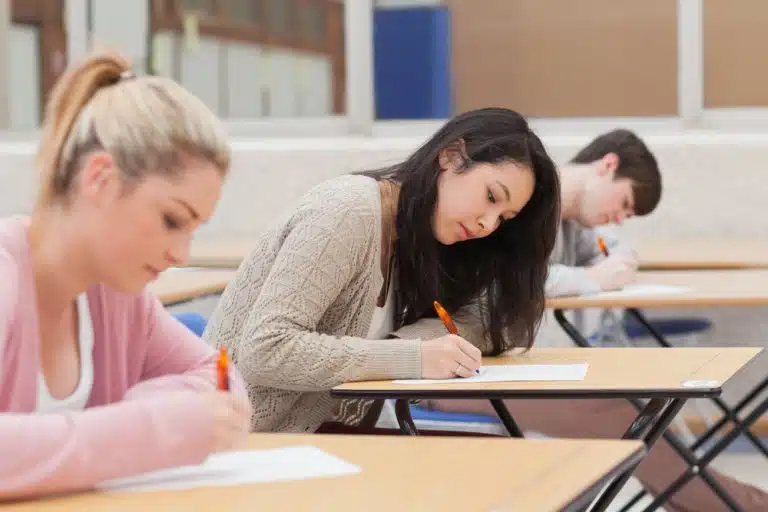 According to the statistics, obtaining a place in the following class at Cornell is a competitive endeavor.
The acceptance rate for the class of 2025 at Cornell University was 8.7%, which established a new record for the school's lowest acceptance percentage in recent memory.
It was found that 84.2% of applicants to Cornell University's class of 2025 graduated in the top 10% of their respective high school classes.
The Cornell SAT scores were not necessary for admission to Cornell for the class of 2025; nonetheless, they were taken into consideration if they were submitted. The middle fifty percent range for Cornell SAT scores was 1450-1560, and the middle fifty percent range for the ACT composite was 33-35.
The process of getting accepted into Cornell is not an easy one. If attending Cornell is something you intend to do in the future, you should get started on the path that will get you there as soon as feasible. You should strive to achieve the greatest possible scores on the ACT and SAT tests, and you should also do your best in all of the high school classes that you take. Write an essay that is as appealing as you can make it, and make the most of the resources that are available to you both at your high school and in your community.
Tens of thousands of people apply to Cornell University each year, yet only a small percentage of them are admitted. Even if you are not admitted to Cornell, the effort that you have put in to realize your dream of attending that institution will likely be rewarded in the form of admission to another school of your choosing due to the merits of your application.
Though we're trying to know "What are the best Majors at Cornell?", if you need help putting the finishing touches on your college applications,  at AdmissionSight, we have over 10 years of experience guiding students through the competitive admissions process
AdmissionSight can help you put your best foot forward when applying to college this fall. Contact us today for more information on our services.