What is TEAMS and Is It A Good Extracurricular for Top Students?
When it comes to determined high school students who are interested in getting into some of the best colleges and universities in the country, the task demands much more than simply getting great grades.
In fact, some of the most impressive extracurriculars that high school students can get involved in our activities, groups, or clubs that allow students to explore their passions and interests, achieve roles of leadership over time, and finally gain recognition at the school, state, national or even sometimes international level! One such example is TEAMS.
Here at AdmissionSight, we pride ourselves on breaking down the most impactful decisions and moves that high school students can make when it comes to getting into the college or university of their dreams. For that reason, we have taken the time to extensively break down the extracurricular activity known as TEAMS – or the Tests of Engineering Aptitude, Mathematics, and Science.
If you are curious about TEAMS and want to get an idea of what it entails, what it offers students, and why it should be considered a fantastic option in terms of extracurricular activities, then you have absolutely come to the right place!
Continue reading if you are interested in learning about TEAMS, how to establish a team at your school, and much more. Let's get started.
Overview
Overall, the Tests of Engineering Aptitude, Mathematics, and Science is an annual competition that is open to both middle school and high school students. The competition has been carefully crafted and designed in order to help students involved uncover and build upon their potential in the field of engineering.
Though the competition itself only lasts one day, the preparation for the competition can span months. During the one-day competition, students are expected to apply math and science knowledge in practical and creative ways in order to solve real-world challenges that only masterful engineering can solve!
What is TEAMS' mission?
When it comes to all national programs that offer high school students the chance to compete and meet other like-minded students, the students themselves are always at the heart of it. When it comes to the Technology Student Association – or TSA – which runs TEAMS, their mission is to enhance personal development and leadership as well as the future career opportunities in science, technology, engineering, and math by giving students the chance to apply and integrate those subjects into activities, competitions, and other exciting programs.
Afterall, the motto of the TSA overall is "Learning to lead in a technical world." There are few things that prepare high school students to do just that better than the Tests of Engineering Aptitude, Mathematics, and Science.
The TEAMS mission is quite similar to that mission of the great TSA. In short, TEAMS is aimed at challenging students to apply their knowledge in practical and creative ways to solve real-world engineering challenges. It is really that simple and really that exciting!
How does the competition work?
TEAMS original academic and original challenges and concepts are created specifically for the competition based on the National Academy of Engineering's Grand Challenges. These challenges are requiring critical job readiness skills that include the ability to work productively in a team, the ability to think analytically about problems, as well as multi-dimensional problem-solving.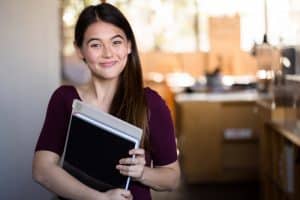 There are several different levels of TEAMS competitions, but all competitions no matter the level share certain important characteristics in common. Those characters sit include:
Teams of two to four students will work together on Multiple Choice, Essay, and Design/Build components
Recognition based on good performance includes certificates of participation, Best in State banners, and digital badges
Top ranking teams in the state get the chance to qualify for and compete in the National TEAMS competition which tend to take place at the end of the school year, in the month of May.
The process of the Tests of Engineering Aptitude, Mathematics, and Science competition is really not all that dissimilar from other very popular middle school and high school academic competitions.
First, students will participate in local competitions. Depending on the score that they are given, they will get the chance to then advance to the regional, and then state competitions. Students must take part in all three prerequisite competitions in order to gain an invite to the national competition that takes place during the TSA conference.
As part of the national competition, every student taking part will have to go through three challenging and exciting stages. Those parts of the final competition include:
Essay: Teams research and white an in-depth essay that is submitted electronically prior to the day of the competition
Multiple choice: Teams will use their math and science skills in order to solve real-world engineering challenges offered to them
Design and build: The final portion of the TEAMS final is that teams will design and build a solution to a unique engineering challenge
As you can see, the process of the national competition is meant to test a student's ability to wrestle with and understand engineering in multiple different ways.
How to Get Involved in TEAMS?
There are specific steps that students who are interested in getting involved in TEAMS need to take in order to do so. While they are fairly straightforward, they certainly require a fair amount of leadership and self-reliance to do so.
The first thing to do is form a team. You can do this by asking a teacher or adult (ideally someone involved in a STEM-related profession) to become your coach. Remember, TEAMS requires that teams of two or four students be formed. This is a great way to get your close friends involved or to recruit students who you do not know very well personally in your school but know that they are passionate about STEM subjects.
Forming a group like this is going to act as a serious added benefit in the eyes of college admission offices around the country. Without a doubt, setting up any kind of certified club or group in your school is going to display a major amount of leadership that colleges and universities simply love to see in prospective students. Beyond that, any achievement that you and your team enjoy during your time in TEAMS will make your decision to start the club all that much more impressive!
From there, you are going to have to register your team. The coach of your group must register and serve as the point of contract for your team.
From there, the hard work really begins. You are going to want to set up weekly practice sessions so that you and the other students on your team can gain great mastery over the subjects that you will have to deal with during the different levels of competition. You can review previous practice questions and scenario topics to improve your skill. Beyond that, your coach will have access to scenario overviews in that coach online account.
When the time of competition comes, you will be able to take part in each section of the competition. Details and instructions will be provided to every coach and team before the day of the event.
Finally, when competitions are over, you and your team will receive valuable recognition and will be ranked with your division. State-level rankings are provided for each of the three components of the competitions with the Best in State label being determined by which team has the best composite score from all three components.
What does TEAMS and TSA offer its members?
Overall, there are of course a lot of different reasons why students should think about joining TSA and getting involved in TEAMS. There is no doubt that getting involved in national programs that challenge students who have a natural interest in and talent for STEM subjects looks really great on a college application.
But students should never simply pursue a specific extracurricular just because it looks great on a resume. After all, one of the things that really are most important to college admissions offices is that high school students spend their time out of class pursuing things that they are really interested in. That is really one of the only ways that colleges and universities can get a good idea of what kind of person a student is and what they may bring to the campus if they are accepted.
When it comes to TSA, it absolutely gives students who are interested and talented in STEM subjects to spread their wings and challenge themselves far more than they would likely get the chance to in their STEM subjects in class. That is why probably what the TSA offers its members that is most valuable in the short and long terms is the ability to explore and learn about a wide variety of STEM-related subjects and career-interest areas.
That is why all TSA competitions for middle school and high school students are always correlated with national STEM standards. They are also crafted with school curriculum so that competitions such as TEAMS can be used to enhance and build upon a school's curriculum. Whether students are interested in working as individuals or as part of a team (as is the case when it comes to TEAMS), members are expected to gain further motivation, enthusiasm and inspiration that comes from being surrounded by like-minded students and from gaining recognition for the successful integration and application of STEM-related skills.
On top of that, there are a lot of concrete benefits that TSA members benefit from, such as:
Local, state and national competitions
Scholarship and award opportunities
Major opportunities to network with other students and STEM professionals
National service project
Technology literacy and skill development
Access to public speakers, podcasts, videos and more
Leadership skill activities
Career awareness activities
Member-of-the-month recognition
Monthly challenges that enhance competition preparedness
Access to 73 traditional evens and many virtual events
Why is TEAMS a great high school extracurricular?
When it comes to all extracurriculars, there is no doubt that using your time out of the classroom to explore and improve upon your passions and talents is a worthwhile endeavor. Whether you excel on the football field or basketball court, are a talented musician or actor, or are a young engineer, mathematician or scientist, there is no wrong way to go. That is, as long as you commit to your chosen extracurriculars for the long haul and make sure to display passion and leadership in them.
However, there are some pretty meaningful reasons why academic competitions such as TEAMS offer students who get involved in them a specific leg up on the rest of the pack. Let's break down some of the most meaningful reasons why.
They allow students to show their agency
When it comes to academic competitions such as TEAMS, high school students get the rare opportunity to show how hard they are willing to work to get something they want. That is not the case when it comes to going out for the lacrosse team or auditioning for the fall musical. In most cases, high schools will not have established TEAMS clubs.
For that reason, students who are interested in TEAMS will get the chance to form that group on their own. It proves that you are mature, a self-starter, and not afraid to go after what you want.  That can make you look both very impressive and unique in the eyes of those making decisions in college admissions offices in some of the best schools in the country.
Prize money and scholarships are on the line
Another great benefit that is offered when you join academic competitions is the possibility of winning prize money. Sometimes, the prize money is just a matter of a few hundred bucks and can help you purchase a new bike, video game system, or something fun of that nature. On the other hand, there are certain academic competitions that can lead to many thousands of dollars that can be put towards a student's eventual college tuition. In the cast of TSA, there are several scholarships that students who excel can pursue.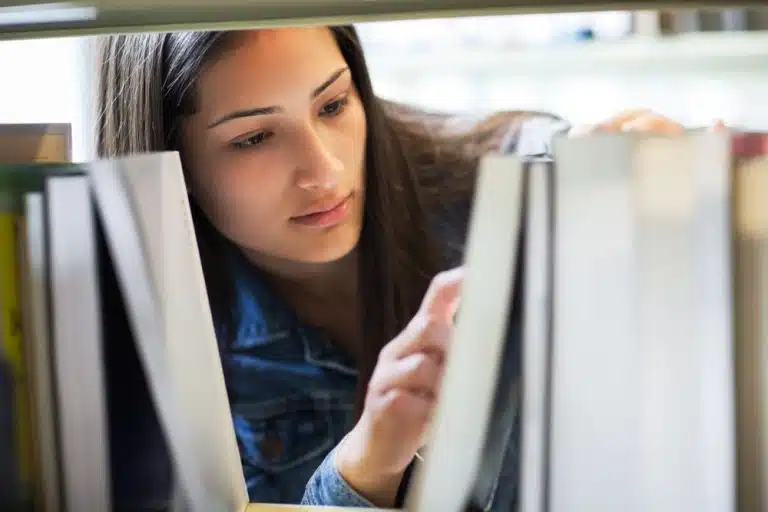 They indicate a clear academic drive and love of learning
One thing that academic competitions offer students that other extracurriculars do not is the chance to show just how much a student loves the pursuit of knowledge. Of course, all students can prove that they can excel in a given subject by achieving great grades and test scores in that subject. However, being part of a club or competition shows something more. It shows that a student is truly passionate about that subject. That could go a long way in helping a student gaining acceptance to a particularly competitive school or program.
They allow students to show problem-solving and leadership skills
It may be really easy to put problem-solving and leadership abilities on your college applications, but it is much harder to actually show that you have been tested in those crucial areas. However, if you invest your time and energy in an academic competition, then those in college admission offices will be able to easily see that you actually possess those abilities.
When you get to college, there is much more emphasis put on a student's unique ability to problem-solve both in class and on exams. If you show that as a high schooler, you are already prepared for that kind of challenge, then there is a great chance that college admissions offices will take a very long and serious look at your application.
They give you something unique to talk about if you win awards
Of course, you should not only be pursuing academic competitions solely to try to win awards, but a real added benefit of doing these types of competitions is that you can set yourself up to really separate yourself from the rest of the pack if you do win regional, state or national awards and recognition. When it comes to getting into some of the most challenging and competitive schools in the world, any leg up like this should be considered a very real benefit. If you do win any awards, make sure that you list and describe them in detail in any college application that you write.
Conclusion
No matter what your academic interests and strong suits are, it is always worth it to consider pursuing an academic competition as one of the several high school extracurriculars that you commit a lot of time and energy to.
If you happen to be passionate about STEM subjects, particularly engineering, then there is no doubt that the Tests of Engineering Aptitude, Mathematics, and Science competition is absolutely something that you should seriously consider. Here as AdmissionSight, we make it our only priority to help the most accomplished and determined students get into the schools of their dreams. Without a doubt, if you are looking to pursue a career in engineering after school, TEAMS should be at the very top of your list of extracurriculars to look into and pursue.