Carnegie Mellon vs UIUC: A Comprehensive Look
When it comes to choosing a university to attend, there are countless factors to consider. Two universities that often come up in the conversation are Carnegie Mellon University (CMU) and the University of Illinois at Urbana-Champaign (UIUC). Both are highly-ranked institutions with a wide range of academic programs and impressive facilities. In this article, we will take an in-depth look at Carnegie Mellon vs UIUC and compare them in terms of academics, campus life, employment opportunities, and more.
Location and Campus Size
The first thing that many students consider when choosing a university is its location and campus size. CMU is located in the heart of Pittsburgh, Pennsylvania, while UIUC is situated in the college town of Urbana-Champaign, Illinois. CMU's campus is relatively small, spanning just 149 acres, while UIUC's campus covers a whopping 6,370 acres. Despite their different sizes, both universities boast beautiful campuses with modern facilities and a range of amenities for students.
One advantage of CMU's smaller campus size is that it allows for a more intimate and tight-knit community. Students are more likely to run into familiar faces and form close relationships with their peers and professors. On the other hand, UIUC's larger campus provides more opportunities for exploration and discovery. With numerous buildings, green spaces, and recreational facilities, students can always find something new to discover on campus.
Carnegie Mellon vs UIUC: Academic Programs Offered
One of the most important factors to consider when comparing universities is the range of academic programs they offer. CMU is perhaps best known for its strong programs in computer science, engineering, and the performing arts. It also has highly-regarded programs in business, social sciences, and humanities. UIUC, meanwhile, is known for its top-ranked engineering programs, as well as its strong offerings in agriculture, business, and the sciences. It also has well-regarded programs in the humanities and social sciences.
Additionally, both universities offer a variety of interdisciplinary programs that allow students to combine multiple fields of study. CMU has a popular program in computational biology, which combines computer science and biology, while UIUC offers a program in environmental sustainability that combines engineering and environmental science.
Furthermore, both universities have strong graduate programs, with CMU being particularly well-known for its graduate programs in robotics and artificial intelligence, and UIUC having highly-regarded graduate programs in physics and chemistry.
Faculty and Student Ratio
The faculty-to-student ratio is another important consideration when choosing a university. At CMU, the ratio is 13:1, which means that students enjoy small class sizes and personalized attention from their professors. At UIUC, the ratio is slightly higher, at 20:1. However, both universities have highly-qualified faculty members who are active in their fields and committed to teaching and mentoring their students.
Aside from the faculty-to-student ratio, another factor to consider is the diversity of the faculty. At CMU, the faculty is composed of individuals from different backgrounds and cultures, which provides a unique learning experience for students. UIUC also has a diverse faculty, with professors coming from different parts of the world and bringing with them a wealth of knowledge and perspectives.
Furthermore, both universities offer opportunities for students to work closely with faculty members on research projects and other academic pursuits. At CMU, students can participate in the Undergraduate Research Office, which connects them with faculty members who are conducting research in their areas of interest. UIUC also has a strong research culture, with many faculty members leading groundbreaking studies in various fields.
Carnegie Mellon vs UIUC: Admission Requirements and Acceptance Rates
Getting into a top university like CMU or UIUC is no easy feat. CMU's acceptance rate hovers around 15%, while UIUC's is slightly higher, at around 20%. Both universities are looking for students who have strong academic records, standardized test scores, and extracurricular activities that demonstrate leadership, community involvement, or other unique skills. They also value diversity and are committed to enrolling students from all walks of life.
In addition to these requirements, both universities also consider essays, letters of recommendation, and interviews as part of the application process. These components allow students to showcase their personality, interests, and goals beyond their academic achievements. It is important for applicants to take these components seriously and put effort into crafting a compelling application.
It is worth noting that while CMU and UIUC have competitive acceptance rates, they also offer a range of resources and support for their students. From academic advising to career services, students have access to a variety of programs and opportunities to help them succeed both during and after their time at the university. Additionally, both universities have a strong alumni network that can provide valuable connections and mentorship for students as they navigate their careers.
Carnegie Mellon vs UIUC: Campus Culture and Student Life
While academics are certainly important, so too is campus culture and student life. CMU has a quirky, creative vibe, with students who are heavily involved in the arts and technology. There is a strong sense of community on campus, with many student organizations and clubs for students to get involved in. UIUC, on the other hand, is a large, diverse campus with a wide range of student activities and events. It has a strong Greek life presence and a reputation for being a "party school" – although this shouldn't detract from the many serious, hardworking students who attend the university.
Additionally, both CMU and UIUC offer a variety of resources and support services for students. At CMU, there is a dedicated counseling center that provides mental health services, as well as academic advising and career counseling. UIUC has a similar range of services, including a health center, career center, and tutoring services. Both universities also have robust athletic programs, with opportunities for students to participate in a variety of sports and fitness activities.
Career Opportunities and Employment Outcomes
Ultimately, most students attend university with the goal of getting a good job after graduation. Both CMU and UIUC have strong employment outcomes, with many graduates going on to careers in technology, business, engineering, or other fields. CMU has an excellent career services department that helps students connect with employers and navigate the job search process. UIUC also has strong networking opportunities and a wide range of internship and employment options available to students.
Furthermore, both universities have a high rate of alumni who go on to become successful entrepreneurs. CMU has a strong focus on entrepreneurship, with many resources available to students who want to start their own businesses. UIUC also has a thriving startup community, with many successful companies founded by alumni. Students who are interested in entrepreneurship can take advantage of the many resources and opportunities available at both universities to help them launch their own ventures.
Carnegie Mellon vs UIUC: Research Facilities and Funding Opportunities
For students interested in research or graduate study, the quality of a university's research facilities and funding opportunities is crucial. CMU is well-regarded for its cutting-edge research facilities and strong funding opportunities for graduate students. UIUC is also known for its impressive research programs, with particular strengths in areas like artificial intelligence, bioengineering, and materials science.
At CMU, students have access to state-of-the-art research facilities, including the Robotics Institute, the Software Engineering Institute, and the CyLab Security and Privacy Institute. These facilities provide students with hands-on experience in cutting-edge research and development, and offer opportunities for collaboration with industry partners.
UIUC also boasts impressive research facilities, such as the Beckman Institute for Advanced Science and Technology, the National Center for Supercomputing Applications, and the Materials Research Laboratory. These facilities provide students with access to advanced equipment and resources, and offer opportunities for interdisciplinary research and collaboration.
Carnegie Mellon vs UIUC: Alumni Network and Success Stories
Finally, it's worth considering the alumni network and success stories of a university when making your decision. Both CMU and UIUC have produced many notable alumni who have gone on to achieve great things in their careers. CMU alumni include tech pioneers like Andy Warhol, Steve Wozniak, and Ted Dabney, while UIUC boasts well-known names like journalist Roger Ebert and Nobel laureate John Bardeen. Both universities have strong alumni networks that can provide valuable mentoring and networking opportunities to current students.
Moreover, the alumni network of a university can also help students in finding job opportunities after graduation. Many alumni are willing to hire fresh graduates from their alma mater, and some even offer internships or job shadowing programs. This can be a great advantage for students who are looking to jumpstart their careers.
Additionally, success stories of alumni can also serve as an inspiration for current students. Knowing that someone who graduated from the same university has achieved great things can motivate students to work harder and strive for excellence. It can also give them a sense of pride and belonging to be part of a community that has produced successful individuals.
Cost of Attendance and Financial Aid Options
Of course, the cost of attendance and availability of financial aid is another important consideration when choosing a university. CMU has a higher sticker price than UIUC, with an annual cost of attendance of around $70,000. However, it also has a more generous financial aid program, and around two-thirds of students receive some form of aid. UIUC's cost of attendance is lower, at around $34,000 per year for in-state students, but its financial aid options may be more limited for some students.
It's important to note that the cost of attendance and financial aid options can vary depending on the program or major you choose. For example, some programs at CMU may have higher tuition rates than others, while some majors at UIUC may offer more scholarship opportunities. It's important to research the specific costs and financial aid options for your intended program of study.
Additionally, it's worth considering the long-term financial benefits of attending a higher-cost university with more generous financial aid options. Graduates from CMU may have higher earning potential and be more competitive in the job market, which could ultimately offset the higher cost of attendance. It's important to weigh the short-term costs against the potential long-term benefits when making a decision about where to attend university.
Carnegie Mellon vs UIUC: Athletic Programs and Sports Teams
For students who are interested in sports or athletics, it's worth considering the quality of a university's athletic programs and the opportunities it provides for students to get involved. CMU is a Division III school and has athletic programs in a range of sports, including football, basketball, and volleyball. UIUC, meanwhile, is a Division I school with a strong athletics program that includes sports like football, basketball, and wrestling. Both universities offer opportunities for students to participate in club sports and intramural leagues as well.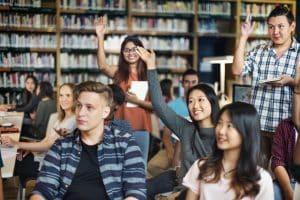 At CMU, the athletic programs are not just focused on winning games, but also on developing student-athletes who are well-rounded and committed to their academic pursuits. The coaches and staff work closely with students to ensure that they are able to balance their athletic and academic responsibilities. Additionally, CMU has a strong tradition of community service, and many of the athletic teams participate in volunteer activities and service projects throughout the year.
UIUC's athletic programs are known for their high level of competitiveness and success. The university has a long history of producing top-tier athletes who have gone on to compete at the professional level. In addition to traditional sports, UIUC also has a strong presence in non-traditional sports like wheelchair basketball and adaptive sports. The university is committed to providing equal opportunities for all students to participate in athletics, regardless of their abilities or backgrounds.
Study Abroad Opportunities
Finally, many students are interested in studying abroad and experiencing new cultures during their university years. Both CMU and UIUC have excellent study abroad programs that provide students with the chance to study in locations all around the world. CMU's study abroad programs are particularly strong in areas like computer science, engineering, and business, while UIUC offers a wide range of programs in both traditional and non-traditional study abroad destinations.
Additionally, students who participate in study abroad programs often report increased cultural awareness, language proficiency, and personal growth. These experiences can also enhance a student's resume and make them more competitive in the job market. Furthermore, many universities offer scholarships and financial aid specifically for study abroad programs, making it more accessible for students from all backgrounds to participate.
Carnegie Mellon vs UIUC: Diversity and Inclusion on Campus
In a world that is increasingly diverse and globalized, it's important for universities to value and celebrate diversity and inclusion on campus. Both CMU and UIUC are committed to creating inclusive and welcoming environments for all students. CMU has a strong multicultural and LGBTQ+ center, while UIUC has a number of diversity-focused initiatives and programs.
One of the ways that CMU promotes diversity and inclusion is through its annual International Festival, which showcases the cultures and traditions of students from around the world. UIUC also hosts a variety of cultural events, such as the Asian American Cultural Center's Lunar New Year celebration and the Native American House's powwow. These events not only provide opportunities for students to learn about different cultures, but also foster a sense of community and belonging for students from underrepresented backgrounds.
Community Service and Volunteer Programs
For students who want to get involved in their communities and make a difference, both CMU and UIUC have a range of volunteer and community service programs to choose from. CMU has a campus-wide day of service each year, while UIUC has a robust volunteer center that connects students with local organizations and opportunities to give back.
At CMU, students can also participate in service-learning courses that combine classroom instruction with community service. These courses allow students to apply what they learn in the classroom to real-world situations and make a positive impact in their communities.
UIUC offers a unique program called Alternative Spring Break, where students can spend their spring break volunteering in communities across the country. This program allows students to gain valuable experience, make new connections, and give back to those in need.
Carnegie Mellon vs UIUC: Campus Security Measures and Safety Precautions
Finally, it's worth considering the safety and security of a university's campus when making your decision. Both CMU and UIUC have strong campus security measures in place, including 24/7 patrols, emergency alert systems, and safety escorts for students who need them. However, it's important for students to take precautions and be aware of their surroundings to ensure their own safety on campus.
In conclusion, choosing between CMU and UIUC is no easy feat. Both universities have a lot to offer, from strong academic programs and diverse student communities to impressive research facilities and career opportunities. Ultimately, the right choice will depend on your individual needs and goals. We hope this article has provided you with a comprehensive look at both universities and helped you make an informed decision.
It's also important to note that both CMU and UIUC have implemented additional safety measures in response to the COVID-19 pandemic. This includes mandatory mask-wearing, social distancing guidelines, and increased cleaning and sanitation protocols. Students are also required to participate in regular COVID-19 testing to help prevent the spread of the virus on campus.
Furthermore, both universities offer resources and support for students who may experience safety concerns or incidents on campus. This includes counseling services, victim advocacy programs, and reporting mechanisms for incidents of sexual assault or harassment. It's important for students to be aware of these resources and to seek help if needed.
If you're set on getting into a world-class college but aren't sure how to make it happen, we can help! AdmissionSight is a leading college entrance expert with over a decade of experience helping students just like you get into the schools of their dreams.
At AdmissionSight, we focus on offering a wide range of services, all aimed at helping students perfect their applications to catch the attention of admissions officers. Contact us today to schedule a free consultation and learn more about what we offer.