Duke Pre-College Programs
Students in middle school and high school who are academically inclined can participate in intensive learning experiences through the Duke Pre-College Programs. The courses offered by Duke University are designed to provide students with access to cutting-edge curriculum and technology that are not available in the typical classroom setting. In addition, these courses connect students with transcendent peers from around the world and influential professionals in their future fields.
The next generation of thinkers and doers will find inspiration and a challenge in the Duke Pre-College Programs. Our wide variety of classes, which range from sixth to eleventh grade, is intended to simulate the learning environment at Duke University for students currently enrolled in those grades. These classes will cover contemporary topics and will feature Duke University researchers, guest lecturers, and other resources.
What do pre-college programs mean?
What do pre-college programs mean? High school students have the opportunity to investigate areas of interest to them and to get a taste of what it is like to be a college student through pre-college programs.
In addition to the Duke Pre-College Programs, a wide variety of colleges and universities all across the United States provide their very own one-of-a-kind courses. Middle school students who are interested in getting a head start on the college application process or trying out something new may be able to participate in programs at some schools, even though such opportunities are normally reserved for high school students.
Because each program is independent, the length of time it takes, the amount it costs, and the subjects it covers will change depending on which one you choose. When it comes to duration, programs can normally last anywhere from one week to many weeks at a time. When you enroll in a longer course, one that typically lasts six weeks or more, you may earn college credit that, once you've been accepted into an educational facility, you can put toward the completion of your degree.
In addition, summer pre-college programs often provide participants with the opportunity to commute to or live on campus. Students have the option of living in the dorms alongside their fellow classmates or commuting from home if they live in close proximity to the school.
The success of students is supported by the Duke Pre-College Programs, which help students improve their presentation abilities, ability to work together, and ability to come up with creative solutions to problems, all while exposing them to more advanced material than is typically covered in the curriculum of middle and high schools. There are a wide variety of fields of study available to students, including econometrics, engineering, law, medical sciences, and psychology, among others.
What are the pre-college programs at Duke?
So, what are the pre-college programs at Duke? Duke's students, in addition to having access to the facilities and labs of the university, also get the opportunity to engage with and learn from renowned academics and researchers.
Participants in the Duke Pre-College Programs receive invaluable experiences that not only equip them for the academic rigors of their college studies and the careers that will inevitably follow, but also enable them to develop into empowered and influential leaders.
2023 Residential and Commuter Programs
Spend your time at Duke University studying and living there. You will have the opportunity to participate in a residential and academic program that will leave a lasting impression on you during the Pre-College 2023 Residential Program.
Spend your nights in one of the university's residential halls, eat in one of the campus's world-class dining facilities, and explore key spots all throughout campus and the neighborhood.
2023 Lab Week
During Duke Pre-Lab College's Week, you will have the opportunity to have a first-hand look at the cutting-edge facilities that Duke University has to offer and hear from prominent experts.
During this intense week of research and development at Duke University, you will get the chance to live on the school's stunning campus while you engage in active, hands-on study about a specific topic.
2023 Online Options
Through the Duke Pre-College Online Program, you may get the full Duke experience without leaving the comfort of your own home. Learn about something that interests you while also making connections with people from all around the world.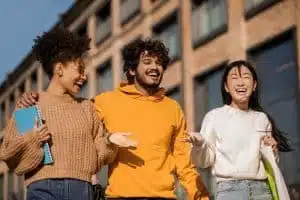 Lessons will be delivered in both synchronous and asynchronous formats on a daily basis. Participate in live Zoom meetings with your lecturers and other students who share your interests. Participate in engaging activities both individually and collectively, all while benefiting from the adaptability of online education.
2023 College Credit Options
Students who are currently enrolled in the 10th or 11th grade and meet the requirements for the 2022-2023 school year are eligible to pursue undergraduate courses at Duke University during the summer for credit as commuters or through online courses.
Biosciences & Engineering Camp for High School
Students are given an overview of the knowledge and abilities required for success in engineering and bioscience degrees, as well as an overview of the topics that are the focus of study in those fields at the present time. This is one of the more popular Duke pre-college programs
They will engage in hands-on lab activities to investigate topics such as biomechanics and electrobiology, hear about various occupations from invited speakers, and work together to construct a capstone design project for their team.
Duke College Admissions Boot Camp
Rising seniors are strongly invited to take part in this intensive program, which is a crash course in college preparation that lasts for one week. The goal is to generate high-quality application materials.
Students will have individualized meetings with admissions counselors, begin working on their college application essays, and start filling out the Common Application and Coalition Application. They will also practice doing mock interviews and putting together their resumes in order to ensure that every aspect of their application is as excellent as it possibly can be.
Leadership in Action Institute
Students who are dedicated to making the world a better place are ideal candidates for this program, which lasts for two weeks.
Students will gain knowledge about local, national, and worldwide issues that are affecting our society through the use of case studies, group discussions, and written assignments while participating in the Leadership in Action Institute.
In addition to this, they will take direct action by volunteering in the community of Durham and creating a plan for development that they can apply in their own neighborhood.
Are pre-college programs worth it?
Are pre-college programs worth it? The answer to the question of whether or not participating in pre-college summer programs like those of the Duke pre-college programs is worthwhile, depending on what your long-term objectives are, is "it depends." If you already have your heart set on a particular line of work and are prepared to do everything in your power to turn your goals into a reality, then participating in a pre-college summer program could very well be beneficial to you.
It will provide you with the opportunity to learn about the degree program that you have selected, as well as how you will deal with the pressure that you will experience as a student on campus. You will be in a much better position to keep your cool and your concentration if you are able to learn how to conduct yourself in challenging circumstances and apply what you have learned.
For students who are already struggling to make ends meet, this may be an expense that is out of their price range. It is possible that you will be able to participate in the Duke pre-college programs and acquire additional information on how you will be able to proceed in the future if you have been fortunate enough to win a scholarship or a grant. Pre-college summer programs, on the other hand, do not come with any sort of guarantee and could end up costing you money in the long run.
You will benefit greatly from participating in some of the pre-college summer programs, like the Duke pre-college programs if you are completely prepared to do well in them. This means on a scholarly level as well as a financial one.
There is a good chance that you will be selected to enroll in the program if you have good grades and can demonstrate that you are dedicated to the course of study. Take advantage of each and every possibility that presents itself to you. It's possible that you won't be able to get a hold of them once the new academic year begins.
Want to learn more about the Duke pre-college programs? You've come to the right place. At AdmissionSight, we have over 10 years of experience guiding students through the competitive admissions process.
AdmissionSight can help you put your best foot forward when applying to college. Contact us today for more information on our services.