Financial Aid at USC
You might be aware that USC has one of the most diverse and academically talented student groups in the country. All 50 states and more than 130 nations throughout the world are represented by their students, who are leaders and inventors, academics and sports, artists, and entrepreneurs. You might be surprised to learn that most of these students—nearly two-thirds—receive financial aid at USC.
When they were where you are now, they were wondering how to make future plans. Rising tuition fees and the lengthening time it can take to finish a degree can seem like obstacles to getting a college education.
However, the truth is that a top-notch education can be more accessible and affordable than you believe. Today's USC students are utilizing the extensive resources the university has to offer — and getting that much closer to achieving their goals and dreams — whether they are receiving full-tuition merit scholarships or using federal student loans to cover a portion of their educational expenses.
For students who satisfy all deadlines and eligibility requirements, USC administers one of the biggest financial assistance programs in the country, working with families to provide 100% of their financial need as determined by USC.
USC's admissions procedure is need-blind. Admission decisions are made independently of a student's financial situation or interest in financial help.
Most of their students not only finish their degrees in four years but also successfully complete double majors or major-minor combinations, complete internships at prestigious for-profit and charity organizations, study abroad, and take advantage of service learning opportunities.
What type of financial aid is available at USC?
What type of financial aid is available at USC? Grants, merit-based scholarships, loans, and federal work-study programs are all available for undergraduate students. It may be given (need-based) or in accordance with the cost of attendance, depending on the financial need of the student and their family (non–need-based).
1. Grants
Scholarships and grants are examples of financial aid at USC that are not required to be paid back. Federal and state governments, the institution, your academic department or professional school, community and civic organizations, and the private sector are all potential sources for grants and scholarships.
Based on demonstrated financial need, the following grants are given:
University Grant
Tuition, fees, books, housing, meals, and other educational costs may all be covered through grants.
Eligibility
You must be a first-time bachelor's degree seeker who satisfies all eligibility conditions and annual application deadlines. The full University Grant is only available to full-time students. Students enrolled in three-quarter and half-time status who can prove they have a real financial need as decided by USC and who complete all application deadlines may be qualified for a small amount of University Grant money. Every year, you must reapply.
Renewing your grant
If you want to be considered for a University Grant in subsequent years, you must submit a new application by the deadline each year and be eligible. Based on the financial need as evaluated by USC, housing arrangements, enrollment, and the timeliness of the financial assistance application, the award amount may change.
Cal Grants (for California residents only)
CAL GRANT A
Only tuition and required fees may be paid using grant money.
CAL GRANT B
Only provides a living expense allowance for the first year (including supplies and books). The stipend also aids in paying for tuition and fees in succeeding years.
Eligibility
According to AdmissionSight's data, to be eligible for the full amount of a Cal Grant A or B, students must be enrolled full-time at USC and satisfy all general eligibility conditions. The selection of grantees is based on a composite score that considers a variety of elements, including single-parent homes, parental education levels, family income, and GPA. Students must have a minimum 3.0 GPA to qualify for the Cal Grant A. The required GPA for the Cal Grant B is 2.0.
For enrollment levels of half-time and three-quarters-time, Cal Grants are prorated. Depending on your financial need and whether you have additional awards intended to fund your tuition and fees, grants come in a variety of sizes.
A Cal Grant can be obtained for a maximum of four years (five years for architecture majors). Each year, your family's income and assets will be used to decide if you qualify for a Cal Grant. If your family's income or wealth increases in subsequent years, you risk losing your ability to receive a Cal Grant.
Pell Grant
Tuition, fees, books, room and board, and other educational costs may be covered with the money. The federal government is offering this grant.
Eligibility
Students must complete all annual application deadlines and eligibility standards and be pursuing their first bachelor's degree. The entire Pell Grant amount is only available to full-time students. For enrollment that is three-quarters, half-time, or less than half-time, the grant is prorated. Based on financial necessity, the actual grant amount is determined. Every year, students must reapply.
2. Scholarships
More than a dozen illustrious scholarship programs, with awards ranging from a few thousand dollars to the cost of tuition, are managed by USC. The financial aid at USC like the scholarship is not repaid, unlike loans. You will receive prizes for your academic prowess, leadership, volunteerism, and talent.
Departmental Awards
Merit-based scholarships are provided by numerous academic disciplines. Individual academic divisions can provide further information about eligibility requirements and awarding processes.
Stipends
Some departments offer their scholarships as a monthly stipend that is given to the recipient of the award immediately. The stipend schedule specifies the frequency of the monthly installments.
3. Athletic Awards
In 21 different sports, the University of Southern California gives scholarships.
Total Projected Cost of Attendance
A fixed financial amount or a proportion of the cost of attendance may be given as an athletic scholarship. The Financial Aid Office determines the following costs, which are used to determine the complete Cost of Attendance each year:
Housing and Dining/Meals
Transportation
Miscellaneous Expenses
Tuition
Mandatory Fees
Required Textbooks
All required and suggested textbooks for the classes you are enrolled in are provided to students on athletic scholarships. The real cost of the books that students receive depends on their course schedules.
Textbooks for all enrolled subjects are provided to full-time students receiving athletic scholarships equal to 1% of the total cost of attendance.
Required textbooks, as well as a scholarship to cover tuition and required fees, are provided to full-time students obtaining an athletic scholarship that ranges from 2 to roughly 76 percent of the total cost of attendance. The scholarship equivalent determines the cost of tuition and fees.
Full-time students with athletic scholarships receive required textbooks, a scholarship covering tuition and mandatory fees, as well as a stipend for housing and dining/meals, transportation, and other miscellaneous expenses. This amount ranges from roughly 77 to 100 percent of the full cost of attendance. The scholarship equivalent determines the amount of housing and dining/meals, transportation, and other stipends.
Summer Enrollment and Costs
Get in touch with Student-Athlete Academic Services for details on the distribution of summer athletic scholarships.
Scholarship Duration
The athletic financial aid agreement outlines USC's determination of the athletic scholarship's tenure. Scholarships for athletes can last for one to five years.
Process for Appealing Scholarships
By July 1, students are informed whether their athletic scholarships will be canceled, renewed at a reduced level, or renewed for the following academic year. The student may file an appeal with the Financial Aid Office if a scholarship is not renewed, is renewed at a lower level, or is not renewed at all.
4. Federal Work-Study and Other Employment
For undergraduate students in need of financial assistance, the federal work-study program offers part-time jobs that enable them to make money for educational expenditures. The program promotes work relevant to the student's academic program and community involvement. The majority of these positions are on campus; however, there are also some openings with nearby charitable organizations.
Eligibility
Undergraduate applicants must show financial need, adhere to all application deadlines, be citizens of the United States or eligible foreign nationals, and enroll in the number of units on which their Financial Aid Summary was based.
Students won't be able to pay for their tuition with work-study money. The bill is due prior to the start of the semester, but work-study money must be earned throughout the semester.
5. Loans
Loans are sums of money taken out from public or private institutions to assist in paying for the anticipated contribution from the family. Once the student graduates or otherwise drop below half-time attendance, the loans must be repaid.
What percentage of students receive financial aid at USC?
What percentage of students receive financial aid at USC? Mostly from scholarships and grants, about 65.0% of first-year students obtain some financial aid. The typical financial aid package for first-year students at the University of Southern California is $44,001.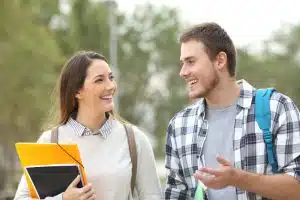 At USC, 2,210 freshmen received scholarships, with each receiving an average of $34,058. This is among the top 20% of all American colleges. 620 first-year students received grants. About 18.0% of USC freshmen received grants worth $6,014 on average each.
The Impact of Financial Need on Financial Aid
Find out how many scholarships and grant support, based on your income level, you might expect to get. AdmissionSight listed the data in the table below.
| | | |
| --- | --- | --- |
| Income Level | Percent of Freshman | Average Assistance |
| Income 0–30k | 9.1% | $60,070 |
| Income 30k–48k | 5.5% | $58,486 |
| Income 48k–75k | 5.4% | $54,688 |
| Income 75k–110k | 6.2% | $43,880 |
| Income 110k + | 11.1% | $22,467 |
The typical undergraduate receives $39,516 in grants and scholarships. At the University of Southern California, 62.0% of the 19,907 undergraduate students get grant funding. This amounts to a total of roughly 12,350 students receiving nearly $39,516/per person.
What is the minimum GPA needed to maintain financial aid at USC?
What is the minimum GPA needed to maintain financial aid at USC? Typically, you'll need to maintain a 2.0 GPA, or a C average, on a 4.0 scale. You can find out exactly what GPA your school considers satisfactory from the financial assistance office. You run the risk of losing your financial help if your grades fall below this threshold. Undergraduates must continue to make satisfactory academic progress (SAP), which is determined by the following three standards:
GPA: You must maintain a cumulative GPA of at least 2.0 each semester you are enrolled.
Pace of Progression: Each semester you are enrolled, you must successfully finish at least 67% of all cumulatively attempted courses. This Pace of Progression ensures that the degree will be completed within the allowed time frame.
Maximum Time-Frame: You have a set amount of time in which to earn your degree. The Maximum Time-Frame is determined by the degree program's advertised length and unit requirement(s). Depending on which occurs first, you will be qualified for the maximum attempted units or the maximum SAP semesters.
You will be put on a one-time, one-semester financial aid SAP Warning Period if you don't fulfill the Pace of Progression or GPA standards. You will no longer be regarded as making SAP and lose your eligibility for financial aid at USC if the minimum requirements are not reached by the end of the warning period, barring an approved, written SAP Appeal.
Without an authorized, written SAP Appeal, you will not be eligible for additional financial aid if you have reached the Maximum Time-Frame. The Maximum Time-Frame will never be raised by the Financial Aid Office above 150% of the listed degree requirements. A student will cease to be eligible for financial help as soon as they are mathematically unable to finish a degree program within 150% of the stated requirements.
A minimum cumulative undergraduate GPA of 2.0 is also required for students enrolled in progressive degree programs who are currently undergraduate students.
Reasons for a Potential Suspension of Financial Aid
You could lose your federal financial aid as a college student for a number of reasons. Knowing what they are will help you do your best to maintain your eligibility.
1. You dropped below half-time enrollment
Maintaining adequate academic achievement also involves making enough progress toward your degree. You must maintain at least a half-time attendance in your program and obtain a specified amount of credits each semester.
You might no longer qualify for financial help if you've dropped out of classes or failed them.
What you should do is collaborate with your advisor to create a doable plan of study that satisfies the credit requirements for your major and graduation status. Be proactive in seeking out tutoring or assistance from your teachers if you are in danger of falling behind.
2. Your family's income has increased.
The amount of federal and institutional financial aid you receive will mostly depend on your family's financial position and Expected Family Contribution (EFC). You can receive less financial aid than you did the year before, or even none at all, if your family's income rises.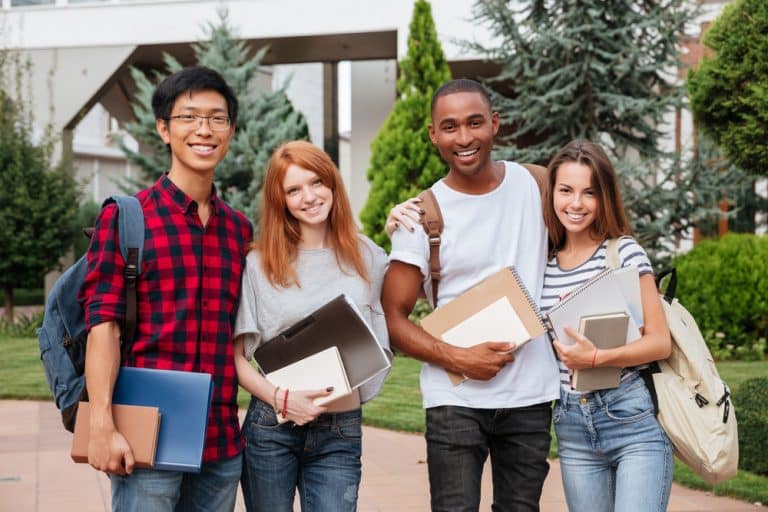 What to do: If your family's financial condition drastically changes from one year to the next, there isn't much you can do. However, if your EFC doesn't accurately reflect your financial condition, you might choose to write a financial aid suspension appeal letter outlining any extenuating circumstances, such as mounting medical expenses or a loss of employment.
3. Your parents failed to submit federal tax returns
In order to complete the FAFSA and apply for financial aid if you are a dependent student, you probably need your parents' tax data from the prior year. However, you won't be able to complete the FAFSA and won't be able to get help if your parents failed to submit federal taxes despite being obligated to do so.
What to do: Your parents must make sure their taxes are in order before it is time to submit the FAFSA (Oct. 1 or later) to prevent this situation.
4. Each year, you fail to submit the FAFSA
You must submit the FAFSA each year in order to be eligible for annual financial aid at USC. Your financial aid will not be extended if the FAFSA is not completed. The FAFSA is fortunately still open until June 30; it's better to apply late than never.
Your state's deadline may have already passed, and since other students have already received financial aid from your college, there may not be as much money available for distribution. It's crucial to file the CSS Profile form as well if it's required because certain institutions also demand it.
What to do: Gather the tax documents and financial data from the previous year in order to get ready to fill out the FAFSA even before it is made public. When it opens on October 1, submit your application as soon as you can because certain financial aid is given out on a first-come, first-served basis.
5. You've previously defaulted on student loans
You must declare that you are not in default on any prior student loans when applying for financial help. Although undergraduate students are unlikely to be affected, graduate students or adults who are returning to school may. To avoid losing your eligibility for future financial aid, make sure to complete any required payments on prior student loans on time.
What to do: You avoid losing your eligibility for future financial aid, make sure to make any required payments on earlier student loans on time. If you've already fallen behind on your payments, consider consolidating or rehabilitating your debt.
There's no need to hesitate anymore if you are enthusiastic about entering USC. We at AdmissionSight can help you with every step of the admissions process and guarantee a service that would greatly benefit you. Contact us today to learn about our professional, reliable, and trusted consulting services.