Harvard Deferred Acceptance Rate
The acceptance rate at Harvard University is only 5 percent, and the early acceptance rate is 13.9 percent, making it one of the most competitive universities in the world.
A score between 1460 and 1580 on the SAT or a score between 33 and 35 on the ACT is required for admission to Harvard University for approximately half of all applicants. However, one-quarter of applicants who were accepted had scores that were higher than these ranges, while one-quarter of applicants had scores that were lower than these ranges. Harvard is without question one of, if not the most prestigious and competitive school in the world. You could know more from AdmissionSight about how hard it is to get into Harvard.
Unfortunately, schools defer a large percentage of students' applications, and the majority of schools will only accept 5-10% of students who have been deferred. However, the Harvard deferred acceptance rate is still not revealed in public even until now.
Even though admission rates for the early round are significantly higher than those for the regular round, the competition is still very fierce. For example, Harvard accepted 895 students out of a total of 6,424 applications for the Class of 2024, which equates to an acceptance rate of 13.9 percent for their binding early action round.
The acceptance rate for the regular round typically ranges between just 3 and 5 percent.
How Many Applicants Get Deferred From Harvard?
As a result of a record-breaking increase in the total number of applicants, the early action acceptance rate at Harvard College dropped to 7.4 percent, making this year's early admissions cycle the most competitive in the school's entire history.
Thursday evening at seven o'clock, the College extended invitations to 747 of the 10,086 early applicants to become members of its Class of 2025. The previous year, the College granted admission to 895 students out of a total of 6,424 applicants. Compared to the previous year, there was a 57 percent increase in the number of applicants; however, the College admitted 148 fewer students.
Since the College once again began offering the early action admissions program in 2011, the early action admissions rate has remained above 13.4 percent throughout this entire time. For the first time in the previous six years, the early action acceptance rate increased the previous year, reaching 13.9 percent.
Now, how many applicants get deferred from Harvard? In the class of 2025, there were a total of 747 students who were accepted, 8,023 students whose applications were deferred to the regular cycle, and 924 students whose applications were denied.
Those students who were granted early admission to the Class of 2025 will be joining the 349 students who were originally enrolled in the Class of 2024 but chose to postpone their enrollment until the Class of 2025.
Why Was Your Application Deferred?
Deferral is a second opportunity for admission. Applications are instead deferred to the Regular Round, where they will be reviewed once more within the context of the regular applicant pool as if they hadn't been reviewed previously. But let us find out possible answers as to why was your application deferred.
This is preferable to the alternative of rejecting students who are a good fit for the program and have strong profiles. Because of this, colleges are provided with the opportunity to make decisions on strong applicants while having an overall view of the applicant pool.
This could be an advantage for many students given that the pool of applicants for Regular Decision is typically not as competitive as the early pools. A deferral also gives students the opportunity to show an improvement in their grades, which can significantly help their chances of admission given that grades and curriculum are the two most important factors that colleges consider when making admissions decisions. If a student is taking a challenging course load in their senior year, this can be especially beneficial.
There are a variety of factors that can contribute to a student's Early Decision or Early Action application being put on hold until the Regular Round is completed.
In many cases, it is to encourage students to provide additional materials, such as final semester grades, to see what else that student has been doing during their senior year. In other words, the goal is to find out what else the student has been doing. Applicants can use this to their advantage by providing additional information on recent accomplishments, grade improvements, and other aspects of their application to strengthen their chances of being accepted during the Regular Decision round.
A deferral may be granted for reasons that have little to do with the applicant and more to do with the school.
To answer why your application was deferred, it is because it is difficult for colleges to accurately predict the makeup of their Regular Decision applicant pool, this provides them with an additional resource they can use to make sure they are building a diverse student body.
What to Do If You Get Deferred From Harvard?
Let's move on to the big question, "what to do if you get deferred from Harvard?" Additional information (sent via the Applicant Portal) should be limited to significant developments in your high school career and should generally already be on file with the Admissions Committee. In most cases, the essential details are already on file with the Admissions Committee.
In addition to that, it is anticipated that you will submit your Midyear School Report no later than the 1st of February.
If you applied to an Ivy League school and were told you would not be accepted, you may feel disheartened, disappointed, or even frustrated. You are in a state of limbo, and you may be wondering what options are open to you in this situation.
It's possible that you're curious about whether or not there's anything you can do to improve your chances of being accepted the second time around. After you have been deferred, there are a lot of things you can do to improve your chances despite the unspecified Harvard deferred acceptance rate.
Continue reading to discover three strategies that have stood the test of time.
Narrow your attention to just one school.
If you have been deferred from more than one school, you will need to decide which school you will concentrate on attending.
There are two components to the explanation for this.
To begin, if you overextend yourself trying to keep up with all of your regular commitments, regular decision applications, and numerous updates to a large number of schools, you will probably find that it is difficult to do an excellent job at everything. This is because you are spreading yourself too thin. There is a trade-off that must occur.
If you have been deferred from more than one school, it is in your best interest to concentrate all of your time and effort on attending the one school that has accepted you.
Second, because of the commitment you are about to make, you must restrict your attention to just one educational institution.
Are you prepared to hear it? You are obligated to give that school your word that you will enroll there if they offer you a spot there. If you are able to honestly guarantee that they are your top choice and that you will definitely attend if given the opportunity, you might just gain an advantage in the admissions process. Think about it: every admissions committee is looking to extend offers to talented and exceptional students who will actually accept the offers that are extended.
Compose and send a letter expressing your continued interest.
There are a couple of reasons why you should send a letter expressing your continued interest.
In the first place, it gives the institution an up-to-date account of your achievements since you first submitted your application. Do you want to win a major science fair? Win the state championship for a third straight year? When are you going to put the finishing touches on the concerto you've been working on for the past four years? Make sure that the admissions committee is aware of this!
In addition, the admissions committee will have another opportunity to listen to your voice if they read this letter. Write in a way that is approachable and gives the reader some understanding of who you are as a person. If it seems natural to do so, sprinkle in some humor or anecdotes.
In a nutshell, let people see who you are.
At long last, this is the spot for the pledge you must make to the audience. Give the admissions committee your word that you will keep your commitment to attend the school if you are given one of the available slots. Make it clear to them that they are your top choice, and that you can't wait to become a member of their graduating class.
Include an additional recommendation letter in your package.
This strategy has the potential to divide people at times.
An additional recommendation, according to one school of thought, provides admissions committees with more insight into your strengths as a student and as a member of the community. This gives your application more weight, which in turn increases your chances of being accepted. Others believe that it is unnecessary to submit an additional letter of recommendation if one has not been requested to do so and that there is a possibility that the admissions committee will not even read your letter.
We may be unable to guarantee that the admissions committee will read your letter; however, we can assure you that we have never heard of anyone being turned away solely because they submitted a letter.
Making sure that the instructor who writes the letter of recommendation actually has something worthwhile to say about you is essential if you want to get additional letters of recommendation. Choose a professor who will be forthright with you, who genuinely takes pleasure in instructing you, and who is able to speak directly to specific examples of your accomplishments and qualities.
You can take comfort in the fact that you are not alone if you have been told that you will not be admitted to an Ivy League school. As a matter of fact, the vast majority of students who submit applications for early decision or early action are ultimately deferred until the regular decision time.
You should also know that even after being deferred, it is possible for students to be accepted into the program. A deferral is nothing more than an indication from the college that they are interested in reviewing your application further but would like to do so at a later date. Take Harvard as an example, 8,023 applications were deferred to regular admission but despite the Harvard deferred acceptance rate being unclear, the deferral still gave hope to those students who want to attend this prestigious university.
Take charge of your own destiny and put these three suggestions into action if you want that deferral to turn into an acceptance rather than just sitting around and waiting to hear what will happen to you.
How Do You Write a Letter to Harvard After Being Deferred?
Your request for a deferral should include a letter that explains why you should be considered for admission. This letter ought to be no longer than one page and persuasive. It is imperative that the letter be sent as soon as possible because time is of the essence. Let us tackle "how do you write a letter to Harvard after being deferred?" It should include the following information:
The reasons why you continue to have a strong interest in attending and why this university is still your top choice. You will undoubtedly show up if you are given permission to do so. If you don't really mean what you're saying, don't say it.
Your message should come across as direct and comprehensible.
Describe in detail the remarkable things you have achieved since you submitted your application. Talk about the things you've accomplished or the praises you've received in the past few months. Share with them what you've been up to recently.
Improve the strength of your candidate profile.
In addition to their applications, students at Moon Prep are required to upload a comprehensive student resume as well as a LinkedIn profile. Think of LinkedIn as an online portfolio; it brings your activities to life and showcases them to others. College admissions committees in the United States place a significant amount of weight on extracurricular activities. If something significant has happened to you since you submitted your application, make sure to update LinkedIn with any relevant photos, videos, or written materials.
After that, you should attach the link to your deferral letter.
Don't stop at simply filling in the summary, headlines, and experiences; go further. Include media such as pictures and videos as well as research papers and relevant articles to highlight your accomplishments and activities.
Reiterate the reasons why this college is the ideal choice for you and what you will contribute to the community of the campus. Do not repeat information that you have already presented in your personal statement or in the additional essays you have attached. Be specific.
What Are the Chances Of Getting Into Harvard After Being Deferred?
To answer the question "what are the chances of getting into Harvard after being deferred?", it is impossible to anticipate the decisions that will be made regarding individual admissions.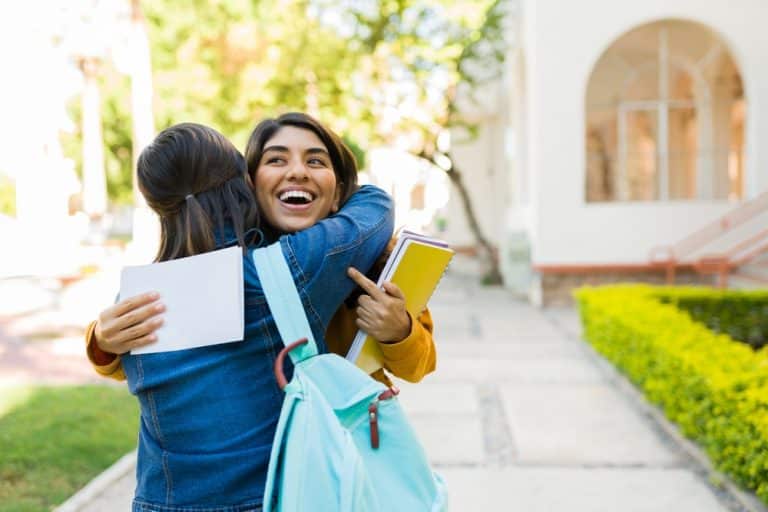 Harvard deferred acceptance rates were varying for students from the past, whose applications often came close to the rate for candidates applying through the Regular Decision process. Your application will be re-evaluated over the course of the following few months, providing you with an additional opportunity for potential acceptance.
You, as an applicant who was granted a deferral, will typically be automatically reevaluated alongside the applicants who were granted a Regular Decision. There is a possibility that some schools will ask you to send additional information as well as a letter stating that you maintain an interest in attending their institution. Make sure you give the letter requesting the deferral a thorough reading so that you can follow all of the instructions.
You ought to receive a decision in accordance with the customary timetable and decision date, which is typically somewhere around the beginning of April.
Your Early Decision application may have required a binding commitment from you; if this is the case, being deferred will release you from that obligation. You will not be contractually obligated to attend that school if you are deferred and then accepted to the school under Regular Decision; instead, you will be able to freely choose between all of the schools to which you have been accepted.
It is difficult to say what a particular person's chances of acceptance might be because every year there is a certain percentage of deferred students (though the Harvard deferred acceptance rate is still not revealed in the public eye) who are eventually accepted into the program.
Your chances are determined by factors other than just your application alone, such as the quality of the applicants' pool as a whole during that given year. A significant number of schools, particularly those with exceptionally high levels of competition, put early applications on hold.
It is natural to experience a range of feelings, including rejection, confusion, sadness, and even frustration, after receiving a deferral. These feelings are normal.
When you return to working on your college applications, taking a break from the entire college application process, even if it's for the entirety of your vacation, can help you rededicate yourself to the task at hand and bring your objectives back into sharper focus.
During this break, you should however make sure that you keep a close eye on your deadlines and that you do not neglect any of your previous commitments that are related to college. You should, if necessary, schedule some time once a week during your break to take care of college-related responsibilities.
Even though being deferred may be upsetting or frustrating for you, there is still a possibility that you will be admitted during the Regular Decision period of the application process.
Your application being deferred does not in any way indicate that there is anything "bad" or incorrect about it; in fact, a deferral indicates that your application has potential. Keep in mind that colleges will only grant deferrals to applicants they think are truly interested in studying at their institution.
Despite the Harvard deferred acceptance rate that remains a mystery to the applicants, a lot of students are still hoping to graduate from one of the most respected universities in the US. If you are one of them and would like assistance on how to apply to Harvard, contact AdmissionSight right away for a consultation. We would love to be with you in your admissions journey.