How to Get Into Wesleyan: A Step-by-Step Guide
This comprehensive step-by-step guide will provide you with all the information you need to navigate to get into Wesleyan University. From understanding the university's history and reputation to crafting a competitive application, we've got you covered. Read on to discover the essential tips and strategies for gaining acceptance into this prestigious institution.
Understanding Wesleyan University
Wesleyan University, founded in 1831, holds a special place in the landscape of American higher education. In the picturesque town of Middletown, Connecticut, Wesleyan has a rich history spanning nearly two centuries. From its humble beginnings as a small Methodist college, Wesleyan has grown into a renowned institution consistently ranked among the top universities in the United States.
Its unwavering commitment to intellectual exploration and interdisciplinary studies sets Wesleyan apart. The university believes in connecting different fields of knowledge to create a well-rounded education. With diverse academic programs, Wesleyan offers students the opportunity to explore their interests and passions in a supportive and intellectually stimulating environment.
History and Reputation of Wesleyan University
As one of the oldest liberal arts colleges in the country, Wesleyan University has a storied past. It was established by Methodist leaders who sought to create an institution that would provide a high-quality education grounded in the principles of social justice and ethical responsibility.
Over the years, Wesleyan has built a strong reputation for its academic excellence and innovative teaching methods. The university's commitment to intellectual freedom and critical thinking has attracted renowned scholars and distinguished faculty members who are passionate about their fields of study.
Wesleyan's graduates have made significant contributions in various fields, including academia, the arts, politics, and social activism. The university takes pride in its alumni network, which spans the globe and continues to positively impact society.
The Wesleyan Community and Campus Life
When you join the Wesleyan community, you join a vibrant and close-knit campus that values collaboration, creativity, and social activism. The university's commitment to fostering a sense of belonging is evident in its diverse student body and inclusive campus culture.
Wesleyan offers many student organizations and clubs catering to various interests and passions. Whether you're interested in joining a political advocacy group, a cultural club, or a sports team, there is something for everyone. These extracurricular activities provide countless opportunities for personal growth, leadership development, and meaningful connections.
Moreover, Wesleyan's campus is a hub of intellectual and cultural activity. The university regularly hosts renowned speakers, artists, and performers who enrich the campus community with their insights and talents. From lectures and workshops to concerts and art exhibitions, something is always happening on campus to stimulate your mind and ignite your creativity.
Academic Programs at Wesleyan University
Wesleyan University takes pride in its comprehensive liberal arts curriculum, which encourages intellectual curiosity and interdisciplinary learning. The university offers over 46 major programs of study and more than 900 courses, allowing students to tailor their education to their individual interests.
Whether you are passionate about the humanities, social sciences, natural sciences, or mathematics, Wesleyan has a rigorous academic program that will challenge and inspire you. The university believes in the power of small class sizes, which foster meaningful discussions and close faculty-student relationships. Professors at Wesleyan are not just experts in their fields but also mentors who are invested in their students' success.
Wesleyan's commitment to academic excellence extends beyond the classroom. The university encourages students to engage in research, internships, and study abroad programs to gain real-world experience and broaden their horizons. These opportunities allow students to apply their knowledge and skills in practical settings and make connections between their academic pursuits and the world around them.
At Wesleyan University, education is not just about acquiring knowledge; it is about developing critical thinking skills, fostering creativity, and nurturing a lifelong love of learning. The university prepares its students to be engaged citizens and leaders who can positively impact society.
The Admissions Process at Wesleyan University
Overview of the Admissions Process
The admissions process at Wesleyan University is highly competitive, with only a select number of applicants admitted each year. To maximize your chances of acceptance, it's essential to familiarize yourself with the application requirements and deadlines.
Wesleyan University utilizes a holistic admissions approach, considering not only academic achievements but also extracurricular involvement, leadership experiences, and personal qualities.
When reviewing applications, the admissions committee considers the rigor of your high school curriculum, your GPA, class rank, and standardized test scores. However, they also emphasize your personal qualities and experiences, seeking students who will contribute to the university's diverse and vibrant community.
Wesleyan values intellectually curious, creative, and engaged students in their communities. They seek individuals who have demonstrated a commitment to social justice, cultural understanding, and global citizenship.
Important Dates and Deadlines
Being aware of the important dates and deadlines is crucial when applying to Wesleyan University. The application period typically begins in the fall and extends into the winter months. Make sure to mark your calendar and allow ample time to complete all application components.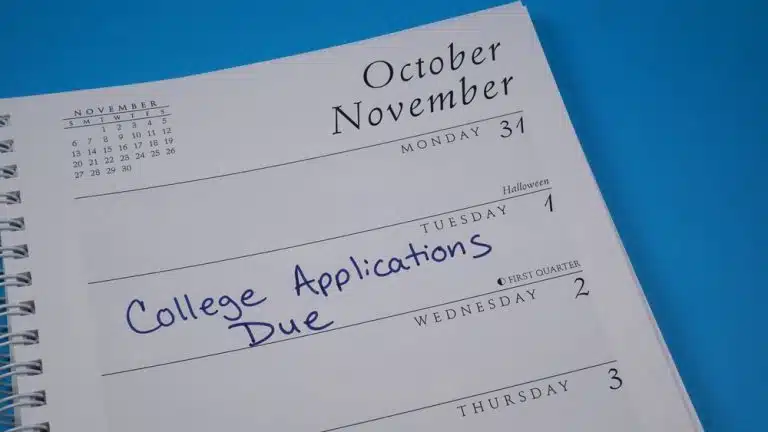 Early decision and regular decision deadlines differ, so it's essential to confirm the specific dates on Wesleyan's official website.
Aside from the application deadline, there are other critical dates to remember. These include the deadline for submitting financial aid applications and the notification date for early decision applicants. It's crucial to stay organized and keep track of these dates to ensure a smooth application process.
Understanding the Application Components
To apply to Wesleyan University, you must complete several essential application components. These typically include the Common Application, high school transcripts, standardized test scores, letters of recommendation, and a personal statement.
When it comes to standardized test scores, Wesleyan University is test-optional, meaning you can choose whether or not to submit your SAT or ACT scores. This policy recognizes that a student's potential for success is not solely determined by test scores and allows applicants to present a more comprehensive picture of their academic abilities.
The personal statement allows you to showcase your personality, interests, and aspirations. Use this space to highlight your unique experiences, values, and how Wesleyan aligns with your academic and career goals.
In addition to the personal statement, Wesleyan University offers optional supplementary essays. These essays provide an opportunity to delve deeper into specific areas of interest or experiences that may not be fully covered in the personal statement. It's important to take advantage of these additional essays to further demonstrate your passion and commitment.
Letters of recommendation are another crucial component of your application. Choose recommenders who know you well and can speak to your academic abilities, personal qualities, and potential for success at Wesleyan University. It's important to give your recommenders ample time to write and submit their letters, so make sure to ask them before the application deadline.
Lastly, don't forget to request your high school transcripts. These transcripts provide an overview of your academic performance throughout high school and give the admissions committee insight into your course selection, grades, and overall academic achievement.
Preparing a Competitive Application
When it comes to applying to Wesleyan University, there are several factors that admissions officers take into consideration. While academic achievement is undoubtedly important, other aspects of your application can make a difference in the decision-making process.
Academic Requirements and Recommendations
Academic achievement plays a crucial role in the admissions process at Wesleyan University. Admissions officers carefully review your high school transcript, paying close attention to the rigor of your coursework, grades, and class rank. They want to see that you have challenged yourself academically and have performed well in your studies.
In addition to your academic record, strong letters of recommendation from teachers who know you well can further bolster your application. These letters should highlight your intellectual ability, work ethic, and potential for success at Wesleyan. Admissions officers value the insights provided by those who have worked closely with you and can attest to your abilities and character.
Extracurricular Activities and Leadership Roles
Wesleyan University seeks well-rounded individuals who have demonstrated leadership skills and engagement in extracurricular activities. Admissions officers are interested in applicants who have positively impacted their communities and shown initiative and dedication outside of the classroom.
While academic achievement is important, it is not the sole determining factor. Your involvement in clubs, sports, community service, or other activities that have shaped your character and leadership abilities can significantly impact your application. Admissions officers value quality over quantity, so highlight your most meaningful contributions and experiences.
Crafting Your Personal Statement
Your personal statement offers a unique opportunity to showcase your personality, passions, and aspirations. It is your chance to go beyond your academic achievements and provide a deeper understanding of who you are as an individual.
When writing your personal statement, it is essential to be authentic and genuine. Admissions officers appreciate applicants who can express themselves compellingly and sincerely. Use vivid language, compelling anecdotes, and concrete examples to illustrate your points and make your personal statement stand out.
Show your connection to Wesleyan's values and mission while expressing your individuality. Reflect on your experiences, values, and goals to craft a personal statement representing who you are and why you are a great fit for Wesleyan University.
Financial Aid and Scholarships at Wesleyan University
Overview of Financial Aid Options
Wesleyan University is committed to making education accessible to all qualified students, regardless of their financial background. The university offers generous need-based financial aid packages to admitted students.
At Wesleyan, the goal is to ensure that no student is denied the opportunity to attend the university due to financial constraints. The Office of Financial Aid understands the importance of affordability and works closely with students and families to create a comprehensive financial aid package that meets their needs.
A comprehensive review of each family's financial circumstances determines Wesleyan's financial aid. This includes evaluating income, assets, and any special circumstances that may affect a family's ability to contribute towards tuition. The university uses the Free Application for Federal Student Aid (FAFSA) and the CSS Profile to collect financial information.
Both domestic and international students are eligible to apply for need-based aid. Wesleyan University recognizes that the cost of attending college can be significant, especially for international students who may face additional expenses such as travel and visa fees. Therefore, the university strives to provide financial assistance to international students to help alleviate the financial burden.
Applying for Scholarships and Grants
Aside from need-based aid, Wesleyan University offers various scholarships and grants to recognize exceptional academic achievement, leadership, and artistic talent. These awards can significantly offset the cost of tuition and provide additional recognition for your accomplishments.
Wesleyan University takes pride in its diverse and talented student body. As such, the university offers a range of scholarships tailored to different areas of interest and expertise. These scholarships are highly competitive and are awarded based on a combination of academic merit, extracurricular involvement, and personal achievements.
When applying to Wesleyan, review and submit any required scholarship applications or supplementary materials to be considered for these opportunities. The university has a dedicated scholarship committee carefully reviews each application, ensuring deserving students are recognized and rewarded for their exceptional abilities.
In addition to scholarships, Wesleyan University also provides grants to students who demonstrate financial need. These grants do not need to be repaid and are another valuable resource to help make a Wesleyan education more affordable.
Furthermore, Wesleyan University encourages students to explore external scholarship opportunities. Numerous organizations, foundations, and corporations offer scholarships to students based on various criteria such as academic performance, community involvement, and career aspirations. The Office of Financial Aid provides resources and guidance to help students navigate these external scholarship opportunities.
Overall, Wesleyan University is committed to ensuring students have access to the financial resources they need to pursue their educational goals. The university strives to make a Wesleyan education affordable and attainable for all deserving students through a combination of need-based aid, scholarships, and grants.
Tips for a Successful Interview
Preparing for an interview is crucial to showcase your interest and suitability for a specific institution. If you're selected for an interview at Wesleyan University, take this opportunity to demonstrate your dedication and passion for the institution. One way to do this is by thoroughly researching the university, familiarizing yourself with its academic programs, and understanding its core values.
Additionally, it's important to have insightful questions ready for the interview. This shows your genuine interest and allows you to gather more information about the university and its offerings. These questions can relate to specific academic departments, research opportunities, or campus life.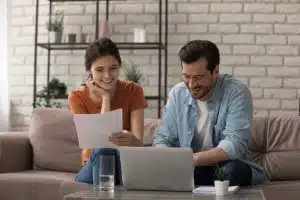 Another aspect of preparing for an interview is practicing your answers to common interview questions. This will help you feel more confident and articulate during the actual interview. Consider preparing examples highlighting your academic strengths, extracurricular involvement, and personal characteristics. By doing so, you can effectively showcase your qualifications and experiences.
On the interview day, it's crucial to dress professionally and be punctual. First impressions are important, and dressing appropriately shows respect for the interview process. Being punctual demonstrates your time management skills and reliability, both of which are valued qualities in any candidate.
Common Interview Questions
During your Wesleyan interview, you can expect various questions to assess your fit for the university. These questions may cover various aspects of your life, including academic interests, extracurricular activities, personal background, and aspirations.
One common question you may encounter is, "Why do you want to attend Wesleyan?" This question lets you articulate your motivations and explain why Wesleyan fits your educational journey perfectly. Providing specific reasons and connecting them to your goals and aspirations is essential.
Another common question is, "What are your most significant achievements?" This question allows you to highlight your accomplishments and demonstrate your ability to set and achieve goals. Remember to focus on achievements relevant to your academic and personal growth.
Furthermore, you may be asked how you envision contributing to the campus community at Wesleyan. This question assesses your potential impact on the university and your ability to engage with others. Be prepared to discuss specific ways you can contribute, such as joining clubs or organizations, participating in community service, or pursuing leadership roles.
Post-Interview Follow-Up
After your Wesleyan interview, it's essential to follow up with a thank-you note or email to express your appreciation for the opportunity to interview. This gesture demonstrates your continued interest in the university and leaves a positive impression on the admissions committee.
Keep the correspondence concise, professional, and heartfelt when crafting your thank-you note. Start by expressing your gratitude for the interview and mention specific aspects of the interview that resonated with you. Reiterate your enthusiasm for Wesleyan and briefly mention any additional points you may have forgotten to address during the interview.
Remember, the post-interview follow-up is your final chance to make a lasting impression, so make sure your note is well-written and personalized. Take the time to proofread it carefully and ensure that it reflects your genuine interest in Wesleyan and your potential to contribute to the university community.
What to Do After Acceptance
Understanding Your Acceptance Letter
Congratulations! Receiving an acceptance letter from Wesleyan is an exciting accomplishment. Take the time to carefully read through the entire letter and review any accompanying materials.
Pay close attention to any conditions of acceptance, such as submitting a deposit or completing additional paperwork. Respond within the specified timeframe to secure your place in the incoming class.
Once you have thoroughly reviewed your acceptance letter, it's important to understand the significance of this achievement. Acceptance into Wesleyan University is a testament to your hard work, dedication, and academic achievements. It's a recognition of your potential and a confirmation that you possess the qualities and skills sought after by this prestigious institution.
As you read through the acceptance letter, note any personalized messages or invitations to special events. These may include opportunities to connect with current students, faculty, or alumni, allowing you to gain valuable insights into the Wesleyan community and further solidify your decision to attend.
Next Steps: Enrollment and Housing
Once you've officially accepted your offer of admission, you'll need to complete the enrollment process and submit any required forms or deposits. Familiarize yourself with the specific deadline and instructions to ensure a smooth transition.
Enrollment is an essential step in securing your place at Wesleyan University. It involves formally committing to the university and providing the necessary information to establish your student profile. This includes submitting official transcripts, test scores, and other required documentation.
Additionally, consider your housing options and preferences. Wesleyan provides various on-campus housing options, and it's important to research the options and submit your housing application by the designated deadline.
Living on campus offers numerous benefits, including easy access to academic resources, a supportive community, and personal and intellectual growth opportunities. Take the time to explore the different residence halls and consider factors such as location, amenities, and roommate preferences to make an informed decision.
Getting Ready for Your First Semester at Wesleyan
As your first semester at Wesleyan approaches, start preparing for this exciting new chapter in your life. Connect with your future classmates through social media or online forums to build your network and ease the transition.
Building relationships with your peers before arriving on campus can help alleviate anxiety or uncertainty. You can share experiences, ask questions, and coordinate orientation week plans or other pre-semester activities.
Research the academic requirements of your intended major and familiarize yourself with the course catalog. This will allow you to plan your schedule and ensure you are on track to meet the necessary prerequisites for your desired courses.
Consider attending orientation programs or pre-semester activities to further acclimate yourself to campus life. These programs are designed to introduce you to the campus community, provide important information about academic and extracurricular opportunities, and help you navigate the transition to college successfully.
In conclusion, gaining acceptance into Wesleyan University is a significant achievement that opens the door to a world of opportunities. It is a testament to your hard work, academic accomplishments, and potential for success. As you embark on your journey at Wesleyan, take advantage of the resources and support available to you, both academically and personally. Remember to stay organized, be proactive, and embrace the challenges and experiences ahead. Your time at Wesleyan will undoubtedly be transformative and profoundly shape your future.
Interested in further understanding the roadmap to Wesleyan University? With more than a decade of experience, AdmissionSight has been a reliable guide for students amid the competitive admissions landscape.
Turn to AdmissionSight this fall to enhance your college application. Contact us today to explore more about our service offerings.