Law Internships for High School Students
What is an internship?
An internship is a form of professional learning experience that provides students with the opportunity to perform meaningful, practical work that is directly related to their area of study or area of career interest. A student has the opportunity to learn new skills, explore and develop potential career paths, and grow professionally when they participate in an internship.
It provides the employer with the opportunity to bring new ideas and energy into the workplace, develop talent, and potentially build a pipeline for future full-time employees. In addition, it also brings new ideas and energy into the workplace.
An internship of sufficient caliber:
Consists of working either part-time or full-time, with the cap on the percentage of time spent on administrative or clerical responsibilities at 25%.
Gives a detailed description of the job or project that was done for the work experience.
Introduces the student to the company, its culture, and the work assignment that will be expected of them (s).
Assists the student in formulating and achieving their learning objectives.
Provides the student intern with feedback on a regular basis.
Law Internships
You might be looking for ways to beef up your resume while you're still in high school if you want to pursue a career in the legal field after you graduate. A law internship is just one of the many summertime opportunities available to those who aspire to have careers in the legal field.
Law Internships for high school students are an excellent way to gain experience in the legal profession and determine whether or not it is the right path for you. It is also beneficial to include the experience on your college applications as a way to demonstrate your interest in the legal profession and show that you are committed to pursuing a career in that field.
Law Internships for High School Students
The following are some of the best law internships for high school students:
The DOI Pathways Program
Students at all educational levels, from high school to graduate school, are eligible to apply for paid internships with the United States Department of the Interior. There is a variety of hiring agencies within the DOI that provide internships that can be either part-time or full-time and are connected to the academic field of study or desired career path of the intern.
This program will provide interns with an inside look into public and environmental policy, and it even offers the chance to eventually convert interns (if certain criteria are met) to either a permanent job position or a temporary position for one to four years.
California Innocence Project Legal Internship
You should apply for the legal internship at The California Innocence Project if you are interested in either criminal law or post-conviction law.
It is a requirement of this program that interns put in their time in person at their San Diego office. You are required to submit an application for the particular session that you would like to attend out of the three available ones (summer, fall, or spring).
The program allows for a certain amount of flexibility in scheduling, but interns are expected to put in anywhere from 15 to 35 hours per week (as a high school student, this time commitment might only be feasible during the summer session).
National Student Leadership Conference's Law & Advocacy Program
The NSLC offers a nine-day program that high school students in grades 9 through 12 can participate in to get a feel for what it would be like to work as a lawyer (this is more of an introductory program than an internship).
At American University and Georgetown University in Washington, District of Columbia, the course can be taken during a variety of weeks between the months of June and early August.
During the course of the nine days, students have the opportunity to participate in a mock criminal trial, tour a law school, and have one-on-one discussions with trial, jury, forensic, and legal professionals.
Even though the tuition for this program is quite expensive, if you are serious about pursuing a career in the legal field, the opportunity to gain practical experience working in a simulated courtroom alongside licensed attorneys can be an extremely valuable addition to your resume. In addition, there is always the possibility of acquiring financial assistance in the form of external scholarships.
Passport to Work Youth Employment Services Program
The District of Columbia Courts is offering high school students in the District of Columbia the opportunity to participate in their Passport to Work Youth Employment Services Program.
This program is a paid internship that is designed to familiarize students with the inner workings of a career in law. The program will teach high school students skills such as communication and time management that are essential for a career as a successful lawyer.
Working in a legal setting, even if the students' responsibilities are more administrative in nature, gives them the opportunity to witness the legislative process firsthand.
District Attorney's Justice Academy (DAJA)
If you are interested in law as it relates to politics and elected officials, reaching out to officials in your local government is a great way to cultivate relationships with your local government and see how you can enact change at the community level.
For instance, the District Attorney's office in Alameda County runs a Justice Academy, which is a program that lasts for six months and is open to local high school students who are at least 16 years old.
In order to graduate from the academy, students are required to put in work in a real-world environment and attend two interactive seminars per month.
Students will have the opportunity to work closely with those who shape the policies that, on a daily basis, affect their lives through this internship.
Internship with Congresswoman Lucy McBath
An excellent way to gain first-hand legal experience from individuals who are actively involved in the formation of public policy is to complete an internship with a governmental agency.
Contacting people in government positions that reflect areas that you are interested in or politicians whose platforms and policies intrigue you is something that you ought to do.
For instance, during the fall, spring, and summer months in Washington, District of Columbia, Congresswoman Lucy McBath provides intern opportunities both full- and part-time.
Through activities such as sitting in on briefings and hearings, conducting research and drafting written materials, and fielding phone calls from constituents, interns will gain valuable insight into the inner workings of a congressional office. The interns also receive stipends and are expected to continue working virtually until they are told otherwise.
National Youth Leadership Forum: Law & CSI
The National Youth Leadership Forum (NYLF) is an organization that provides students with the opportunity to participate in a program that focuses on careers in either the legal or criminal science investigation fields.
The Law program gives high school students the opportunity to visit a local courthouse, watch real trials, and take part in simulated trials of their own.
In addition, professionals who work in law schools will explain the various career paths available in the legal field and help students better understand the path that led them to law school.
NYU High School Law Institute
High school students are strongly encouraged to take advantage of the free classes offered by NYU on Saturdays from 10 am to 1 pm and taught by NYU Law and undergraduate students.
Constitutional law, criminal law, and simulated trials are among the subjects covered in this degree program. Lessons also center on group discussions and are organized to cater to the various interests of the students.
In addition to that, the institute will provide a College Day as well as a Graduation. The College Day includes a workshop for families that teaches students about the steps involved in the college application process.
Students from Columbia's program will compete against one another in mock trials and moot court competitions during the graduation, which will be followed by an official ceremony.
State Bar Association of North Dakota High School Mock Trial Program
Your state's bar association is yet another excellent location to look for internship opportunities in the legal field. Bar associations can be found in many different regions or counties, and they often provide local high school students with the opportunity to participate in internship programs. By completing an internship with a bar association, you can get a behind-the-scenes look at the work that attorneys and other legal professionals do on a daily basis.
In particular, the State Bar Association of North Dakota hosts a Mock Trial Program geared toward high school students. Students will gain valuable skills in critical thinking and reasoning as they are taught about the American legal system and the trial process in this program. Students in the program will be prepared to compete in the National High School Mock Trial Championship, which is a competition that brings together high school students from all over the United States (and even some teams from other countries) to simulate legal proceedings.
Constitutional Rights Foundation's Expanding Horizons Institute
The Expanding Horizons Institute is a program that has been developed by the Constitutional Rights Foundation specifically for high school students who are enrolled in a Title I school and whose parents did not complete higher education.
This program not only helps students improve their SAT scores and prepare for college admissions interviews, but it also encourages students to become involved in their communities and exposes them to various professional career paths. You should make the most of these kinds of internships because they will provide you with invaluable opportunities to network with other professionals and can help guide you toward a career in law.
Why should high school students participate in internships?
Below are some of the reasons why it is recommended that you participate in law internships for high school students:
Professional Skills and Experience
You will have an advantage over other students who are applying to colleges and universities if you have completed an internship because it will increase the amount of experience you have and help you develop your professional skills. When applying for a job, they look good on a resume as well, which is a plus.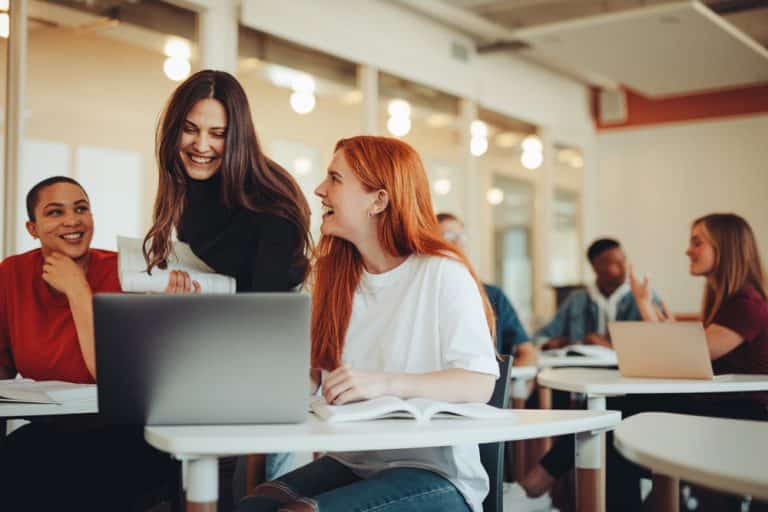 Networking Opportunities
Law internships for high school students can open the door to numerous opportunities to network with other professionals in the field. You will find that these are helpful as you progress along the career path that leads to becoming a qualified lawyer.
Paid Internships
There are some paid internships available. Although the pay might not be particularly high, this is an excellent opportunity for students to earn money while also gaining valuable work experience.
Participating in law internships for high school students creates a great impact on college admission. It opens doors for opportunities, and it is best if you can make the most out of it.
Moreover, over the past decade, AdmissionSight has become an industry leader in helping students gain admission to selective institutions around the world. We have one of the best admissions records in the business, with an average of 75% of our students being accepted to elite institutions like Stanford, MIT, UChicago, and Caltech. Do not hesitate to contact us right now to schedule your preliminary consultation.