Medical Summer Programs for High School Students
What is a medical summer program?
So what is a medical summer program? It is common knowledge that working in the medical field is one of the most satisfying occupations in the entire world. The work that medical professionals, such as doctors and nurses, do helps people live better lives by enhancing their health and resolving complex issues. Even though some prospective medical students may believe that they are aware of all of these facts, it is possible that they will forget some of them. The medical summer programs for high school students are designed specifically with this goal in mind.
Everyone is aware, too, that medical school is just the beginning of the arduous journey toward a career in the medical field. Students are put through their paces in medical school, which is an extremely difficult and demanding experience. This is done to ensure that they have all of the necessary knowledge and skills to work on human bodies.
These programs give high school students the opportunity to get a taste of what it's like to be a medical student and are offered by some of the most prestigious medical schools in the United States.
Students in medical school preparatory programs, whether they are in an overnight residential program or a day program, have the opportunity to participate in lectures and conduct research, just as they would if they were attending an actual medical school.
They will also have a better opportunity to evaluate whether or not they want to go into the medical field after participating in these activities.
Even better, the students get a head start in their studies as a result of these experiences, which allows them to form a knowledge base and connections that will be necessary for their future careers.
Students can start their journey toward a life that is both satisfying and challenging by becoming medical professionals as soon as they have completed a few weeks of their summer break.
Medical Summer Programs for High School Students
Below is the list of the best medical summer programs for high school students:
Stanford Medical Youth Science Program
During the course of this medical summer program that lasts for five weeks, low-income, underrepresented high school sophomores and juniors who live in Northern and Central California are given intensive coursework in medicine and health science. In addition, they participate in professional development workshops, have opportunities to network with health professionals, receive guidance on applying to colleges, and receive mentoring. Additionally, students will finish a research program at the college level and gain insight into the process of navigating a career in medicine.
Rady Children's Hospital-San Diego: Summer Medical Academy
High school students who are interested in pursuing careers in the healthcare industry have the opportunity to learn about medical training and practice through the Summer Medical Academy, which is offered through Rady Children's Hospital-San Diego.
Students who have finished the ninth grade and are between the ages of 15 and 19 are eligible to take part in this program which lasts for two weeks. During that time, they will have the opportunity to gain practical experience, hear from industry professionals about important issues in medicine, and network with people who could become future colleagues.
Academic accomplishment, involvement in extracurricular activities, and a passion for a career in healthcare are some of the criteria that are considered when selecting candidates for participation. Students who live in close proximity to San Diego, students who are seniors in high school, and students who have an affiliation with Rady Children's Hospital-San Diego will be given special consideration.
Arthritis Foundation Summer Science Internship Program
Students in their junior and senior years of high school, as well as students in their first and second years of college, have the opportunity to take part in an eight-week medical internship that is offered through the Rheumatology and Immunology Laboratories at Stanford University and the University of California, San Francisco.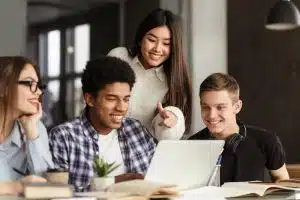 The twelve students who were chosen to participate do their research and clinical work under the direction of renowned scientists at Stanford University and the University of California, San Francisco (UCSF). Students dedicate forty hours per week to either basic laboratory research (also known as "bench research") or clinical epidemiological or translational research (also known as "patient-oriented research"). A significant number of individuals who have participated in the Summer Science Internship Program have gone on to pursue fruitful careers in the fields of medicine and scientific research.
High school students who take part in the program are eligible to receive a stipend of $1,500.
Center for Disease Control (CDC) Museum Disease Detective Camp
Students who will be rising juniors or seniors in high school are given the opportunity to spend five days learning about public health at the headquarters of the CDC in Atlanta, Georgia. There is a wide range of topics to choose from, some of which may include public health interventions, chronic diseases, the prevention of injuries, data analysis, school wellness programs, environmental health, laboratory technology, disease surveillance, and epidemiology.
There is a wide variety of activities, some of which include reenactments of outbreaks, simulated press conferences, activities focused on environmental and global health, a laboratory session, an introduction to chronic disease surveillance, public health law, and brief lectures delivered by world-famous CDC researchers.
Residents of Atlanta are welcome to sign up for the program at no cost, but they are expected to find their own accommodations.
Indiana University Simon Cancer Center Summer Research Program
Participants in this six-week online program are assigned mentors and expected to put in a total of 40 hours per week working on various projects. These projects may include research conducted in a laboratory, on a computer database, or in a clinical setting. They also take part in professional development sessions and weekly workshops on topics such as gaining admission to graduate and professional study programs.
Students must either have finished their senior year of high school or be undergraduate college students who have completed no more than 80 credits during their first two years of college or less than two years of college overall. A stipend is given to each participant.
High School Senior Summer Internship Program at Cincinnati Children's Hospital
During the eight weeks of this program, graduating seniors from the Cincinnati area will have the opportunity to work with a mentor in one of ten pediatric clinical specialties. Participants will also take part in group activities such as an afternoon hands-on training session with computerized simulated pediatric patients in the SIM Center, a Summer Intern Alumni lunch, and a presentation was given by the assistant dean for admission at UC College of Medicine offering guidance on how to prepare for medical school admission. The medical internship program comes to a close with a graduation party at which students give presentations about what they learned during the program.
Students will also receive $9.30 an hour for their labor after working a total of 20 hours per week.
Penn Summer Academies
Summer Academies at the prestigious University of Pennsylvania provide high school students with the opportunity to participate in subject-intensive programs that last for a duration of three weeks and combine advanced scientific or social theory with applicable applications. The Penn Summer Academies offer courses in a variety of fields, including biomedical research, experimental physics, chemistry research, and neuroscience.
Students who are currently enrolled in the ninth through eleventh grades of high school are encouraged to apply, and opportunities to participate in person or in a residential setting are available. Certain students in the city of Philadelphia are eligible to receive financial assistance.
Health Care Career Exploration Camp
This is a free program that allows students in Nebraska who are in the tenth through twelfth grades to learn from professionals in fields such as:
Athletic Training
Clinical Dietetics
Clinical Engineering
Neuropsychology
Nursing
Occupational Therapy
Pharmacy
Physical Therapy
Speech and Language Pathology
Surgical Technology
Radiation Therapy
Radiologic Technology
Respiratory Care
This program is made available at two different CHI Health locations in the state of Nebraska. Because there is a cap on the number of attendees per location, previous participants are placed on a waitlist in order to make room for new students.
The Seacole Scholars Program
This paid summer employment opportunity is offered at a Lifespan hospital, and students who are accepted into the program will spend four days of the week working on nursing units and one day of the week participating in Lifespan Workforce and Youth Development training. The program lasts for seven weeks. People between the ages of 16 and 19 who are willing to live in Providence, Mount Hope, or Newport, Rhode Island, are eligible to apply for this opportunity. You are required to hold a current license to practice as a Certified Nursing Assistant (CNA).
In addition, after completion of the program, participants can receive career counseling, and in some cases, employment opportunities will be presented to them. Every year, the application period begins in November, and if you are selected for an interview, you are required to attend. The program lasts from June until it ends in August.
Medical Immersion Summer Academy (MISA)
At MISA, you will gain knowledge of the medical field through the practice of hands-on skills such as EKG reading, suturing, performing cardiopulmonary resuscitation (CPR), splinting, and taking vital signs, as well as through shadowing, mentoring, and clinical immersion. You will also have the opportunity to participate in VIP lunches with members of the medical community, observe patients and medical procedures, and take part in "Step into the shoes of an MD" skill and patient-case workshops and discussions with medical professionals.
The five-day program has a total cost of $900 and is open to all high school students in grades 9 through 12. You have to be at least 15 years old by the time the program begins.
NIH High School Summer Internship Program
Students who participate in this hybrid internship will have the opportunity to collaborate with some of the most eminent researchers in the world in the field of biomedical research. The typical length of an internship is eight weeks; however, shorter internships are also an option. During this time, students take part in a variety of activities, such as workshops on career and professional development, activities geared toward preparing students for college, and lectures given by NIH investigators.
Juniors and seniors who are at least 17 years old are eligible to apply for the internship, and participants will receive a stipend for their participation. The amount of the stipend varies from year to year and is determined by the level of education achieved prior to beginning the internship.
Nova Southeastern University's College of Osteopathic Medicine: Achieve in Medicine (AIM – High)
High school students have the extraordinary opportunity to become fully immersed in the field of medicine through participation in a medical school program that lasts for five days and is made available by the College of Osteopathic Medicine at Nova Southeastern University. Students will investigate the role that technology plays in the diagnosis and treatment of medical conditions alongside NSU medical students and staff as part of the AIM-High program, which will give them hands-on experience.
The program provides participants with the option to choose between a day camp and an overnight camp. The target audience for the day camp is a full day of instruction, social events, meals, and networking opportunities, the high school freshmen, sophomores, juniors, and seniors of the next school year. The residential campus at NSU is designed specifically for rising high school sophomores, juniors, and seniors, and it provides rooming in NSU dorms as an additional amenity.
Magee-Women's Research Institute High School Summer Internship Program
A four-week, 160-hour virtual internship for high school juniors and seniors that gives them the opportunity to participate in basic, translational, or clinical scientific research under the supervision of an investigator and their staff at the Magee-Women's Research Institute (MWRI) and Magee-Women's Hospital.
Interns also take part in sessions led by investigators in which the latter discuss careers in the field of biomedical science as well as their personal experiences and points of view. Interns will present their findings not only to the other participants in the program but also to the faculty and staff of the MWRI when the program comes to a close.
ally free program, but getting accepted into it is extremely difficult, and less than 8% of the students who apply are selected.
Max Planck Florida Institute for Neuroscience High School Internship
Juniors and seniors enrolled in a high school in Palm Beach County who are interested in the structure, function, and development of the brain, as well as advanced imaging techniques and technologies utilized in neuroscience, are eligible to apply for this internship which will last for six weeks.
Interns in the field of neuroscience take part in research conducted in the laboratory, where they gain practical experience in fields such as genetic engineering, microbiology preparations, histological staining, and microscopy. Students will be required to produce a scientific abstract at the conclusion of the internship as well as give a brief presentation.
Interns are required to work a full-time schedule (40 hours per week) and are paid $11.50 per hour for their efforts in the internship program.
National Student Leadership Conference on Medicine & Healthcare
The National Science Leadership Conference (NSLC) provides an environment in which high school students can learn about contentious medical issues, the challenges that exist in today's healthcare system, and advanced scientific research in fields such as cancer and HIV/AIDS. The following locations provide the program:
American University
Georgia Tech
Northwestern University
Rice University
UC Berkeley
UCLA
University of Washington
Vanderbilt University
University of Miami
Students will participate in clinical rounds, learn medical examination and surgical techniques, and help diagnose and treat patients as they work to solve the mystery of a fatal outbreak that is sweeping the nation. After you have finished the program, you will also have the opportunity to enroll in a college-credit course that is offered online and is taught by American University faculty.
There are between two and four 9-day summer sessions available at each campus, and the tuition can range anywhere from $3,395 to $3,695 depending on the location. The number of participants is limited, and admission is on a rolling basis. It is possible to obtain a scholarship.
How to choose the best medical summer program?
There is something to be gained from each of the medical summer programs for high school students that are presented above; however, in order to determine which one is most suitable for you, you need to ask yourself the following three questions:
What is your primary area of medical interest?
Do you find yourself more interested in research or in providing care to patients? Investigate participating in one of the summer research programs or investigate participating in one of the hospital-based programs, job shadowing, or volunteering at the hospital.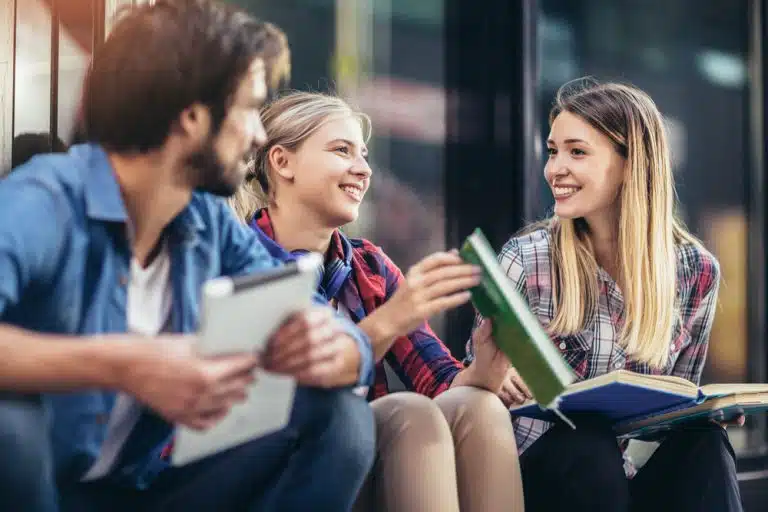 How much money are you willing to spend?
If you have money that you are willing to spend, you have the ability to consider all of your options. On the other hand, consider participating in a program that covers all of your costs if you do not have any spare cash (or one with financial aid). Consider volunteering or job shadowing too, since these are both opportunities that won't cost you anything. Moreso, if you are in need of a job that pays, you should investigate the programs that provide participants with stipends.
How much time are you willing to put into gaining experience?
Do you plan to devote one day, a few hours each week, or several weeks of your full time to participate in this experience? If you need experience quickly, you might want to think about spending a day or two observings a doctor at work. Volunteering is also a great option to consider if you are looking for an ongoing experience that you can use as an extracurricular activity because you can do it a few hours per week throughout the school year.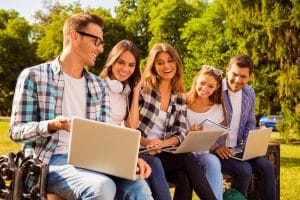 Before you commit to any activity or experience, make it a habit to thoroughly investigate it first. By doing so, you will lessen the likelihood of having a negative experience, such as participating in a program that is not very hands-on or in volunteer work that consists primarily of menial tasks.
Whatever it is that you're interested in doing, look for another student who has already done it and inquire about their experience from their perspective. When it comes to the programs, your best bet is to get in touch with the program coordinator and ask them if they know of any program alumni who would be willing to speak with you.
What is the importance of medical summer programs for high school students?
The admissions process places a significant emphasis on extracurricular activities, which is especially true of selective schools. Because these universities receive more academically qualified applicants than they can admit, your extracurricular activities (and essays) will help you stand out from the crowd.
Moreso, students receive instruction both in the form of lectures and in the form of practical exercises. They may participate in medical simulations by using practice dummies or computer programs to perform the necessary tasks. There are pre-med programs that concentrate on surgical procedures, anatomy, emergency medicine, forensic science, and even medical journalism. These are just some of the specializations available. Some of them can also be taken for college credit, and they are typically hosted on the campuses of universities and colleges.
If you want to get a head start on your medical career, then enrolling in one of the medical summer programs for high school students might be the best opportunity for you to take advantage of. No matter what your interests are or how you plan to approach your future as a healthcare provider, the distinctive medical summer program can assist you in getting off to a strong start on your path toward a career in medicine.
At AdmissionSight, we help our students get accepted into some of the most competitive summer programs in the United States by writing spellbinding summer program application essays. Feel free to set up an appointment today to book your initial consultation.