Stanford Institute for Medical Research (SIMR)
A highly competitive 8-week summer internship program, the Stanford Institute for Medical Research (SIMR) offers approximately 50 high school juniors and seniors the opportunity to do hands-on research under the guidance of a one-on-one mentor in a world-class lab.
It's considered to be one of the most prestigious summer internships in the country. The SIMR program is primarily designed to introduce Bay Area students from diverse backgrounds to biomedical research. For Northern California students interested in pursuing careers in biology or medicine, SIMR is a top-notch summer program to consider.
Areas of Study in Stanford
Students accepted into the Stanford Institute for Medical Research (SIMR) are assigned to one of eight specific research areas within the Institutes of Medicine at Stanford University. These institutes include:
The Program (SIMR)
SIMR interns receive day-to-day mentorship from a Stanford graduate student or post-doctoral fellow as they perform research in a faculty member's lab. The program starts with a day of orientation and safety training, followed by two weeks of lab time interspersed with three-morning lectures. The rest of the summer involves full-time lab work.
Students can expect to spend approximately 40 hours each week in the lab from Monday to Friday, with no evening or weekend hours. Interns also attend special joint lectures. The highlight of the SIMR program is the poster session, an opportunity for students to present a poster of their research project to family, teachers, and members of the Stanford community.
An additional option for SIMR students is the bioengineering boot camp, which offers a hands-on learning experience without a research component. In this program, students attend bioengineering lectures and work in small teams on a real-world medical biodesign project. These teams present their prototypes at the SIMR poster session.
What SIMR Students Are Saying
"This summer has been a truly transformative experience for me."
"The environment, the research, and the people are truly amazing and this process has only furthered my passion for this field."
"This summer was the first opportunity I had to work in an actual professional research facility… My mentor challenged me to critically analyze the data and identify relationships."
"This summer I've learned to think on my own and figure out problems without being handed the information."
"This experience pushed me to be more independent while also reminding me that it's OK to ask questions."
"Important among the many lessons I learned was the need for methodical experiment design and careful planning in order to get results thoroughly and efficiently. I also saw how much creativity is needed in order to develop a new procedure or platform."
Who Should Apply for SIMR?
To be accepted into the Stanford Institute for Medical Research (SIMR), an applicant must be at least 16 years old and a rising high school junior or senior. Only US Citizens or Permanent Residents are admitted. Priority is given to Bay Area applicants; non-local students may apply, though their chances of admission are lower. Current statistics aren't available, but in 2013 only 3.2% of applicants were admitted. Essays are an especially important component of a student's application.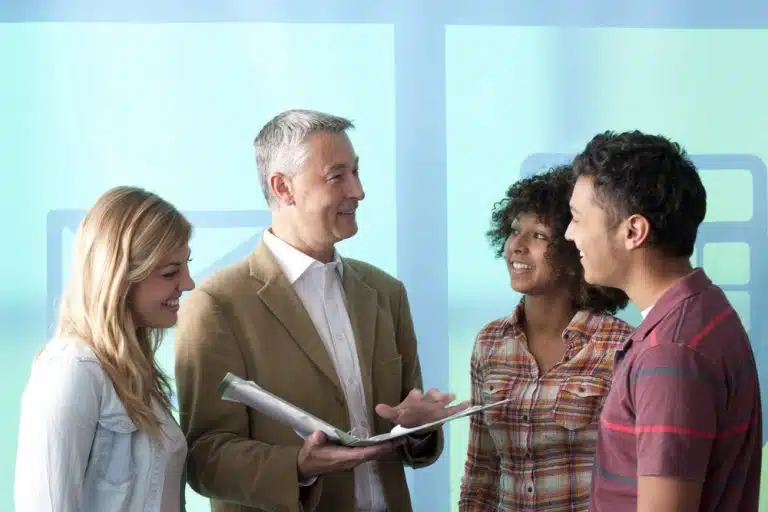 SIMR particularly encourages students from underrepresented groups in biomedical research to apply. These groups include first-generation college students, ethnic minorities, women, those with disabilities, and those from economically disadvantaged backgrounds.
Financial Information
The only cost associated with the Stanford Institute for Medical Research is the $40 application fee. Students can apply for a fee waiver if their gross adjusted household income is less than $80,000 per year.
All SIMR interns receive a minimum of $500 stipend. Some students may receive stipends of $1500 and above based on need and special grants.
Housing
No on-campus housing or transportation is provided. Students from outside the Bay Area must stay with a family member or legal adult guardian and immediately provide housing verification. Interns who are 18 or older may apply separately for Stanford Summer Housing.
Alumni Achievements
2017 summer class – one Intel National Semifinalist and two Intel National Finalists
2016 summer class – five Intel National Semifinalists and two Siemens Semifinalists
2015 summer class – four Intel National Semifinalists and one Siemens Semifinalist
2014 summer class – seven Intel National Semifinalists, one Intel National Finalist, and three Siemen's Finalists
2013 summer class – three Intel National Semifinalists, 2 Intel National Finalists, one Regional Siemen's finalist, and one Siemen's Semifinalist
2012 summer class – four Intel National Semifinalists and three Siemen's Semifinalists
2011 summer class – seven Intel National Semifinalists and three Siemen's Semifinalists
2010 summer class – four Intel National Semifinalists and four Siemen's Semifinalists
2008 summer class – one Intel National Finalist
2007 summer class – two Intel National Semifinalists
2006 summer class – two Siemen's Semifinalists and one Presidential Scholar
2005 summer class – two Intel National Semifinalists and one Intel Finalist
2003 summer class – one Intel National Semifinalist
SIMR alumni have enrolled in undergraduate and graduate programs at universities such as Stanford, Harvard, MIT, Princeton, Caltech, Yale, Penn, UC Berkeley, Johns Hopkins, and Duke.
How can high schoolers interested in biomedical research prepare for university?
Without a doubt, attending SIMR is best for high school students who are seriously thinking about pursuing a college education – and eventual career – in the world of medicine.
Whether they want to be a practicing medical doctor, a biomedical researcher, or anything else in the incredible world of the field of medicine, SIMR is an incredible option. But that isn't all a high schooler can do to dramatically improve their chances of getting into the school of their dreams.
So, alongside pursuing incredible extracurriculars such as SIMR, what are some of the other things that a high school student can do when it comes to preparing for education – and career – in medicine?
Let's break down some of the top considerations together!
High school students should prioritize challenging STEM courses
One of the best things a student can do no matter what subjects they are interested in is taken as many challenging courses in related subjects as possible.
Whether it be AP courses, honors courses, or courses that are offered to high school's local universities, showing college admissions officers that you are interested in challenging yourself academically and can rise to the challenge that offers is really crucial.
If you are a high school student that is primarily interested in pursuing a career in medicine, then you should certainly be prioritizing STEM (science, technology, engineering, and math) in your high school curriculum. This may not be crucial when it comes to getting into an undergraduate school, but it could be highly crucial if you are looking to apply to one – or many – of the BA/MD or BS/MD programs that are available in the United States.
Some schools that offer BA/MD or BS/MD programs include Northwestern, Howard, Brown and Baylor. These programs are for students who are completely certain that they want to commit to a career in medicine.
While getting into one of these programs can really help a student get started on their pursuit of a medical career, it is important to keep in mind that these are also some of the more competitive programs in the country. For example, Northwestern's acceptance rate for its program is only about two percent!
Whatever school or program a high schooler is interested in, they will want to make a point to provide proof that they can wrestle with and fully understand advanced STEM topics and subjects. For starters, high school students should be sure to take math all four years, science all four years, and even commit some of their elective hours to other STEM-related courses.
High school students should maintain a high GPA
While choosing a rigorous course load is of course quite important for students who want to pursue a career in medicine, they are going to also have to be able to make sure that they are earning impressive grades in those courses as well.
Sure, high school students don't have to earn straight A's throughout their four years of high school to want to have a chance of getting into some of the best schools in the country, but they are going to want to be able to show consistent mastery and success in all of their classes.
For that reason, students should make sure that they are not overloading their course load. They need to have the time and energy to commit to each of their classes, thus giving them as good a chance as possible to earn that A grade.
High school students need to be able to find the crucial balance between a challenging curriculum while also being able to actually set themselves up for success. If you are a high schooler who is struggling to find that balance, consider speaking with a trusted teacher/mentor at your school or your guidance counselor to help you craft a curriculum for the semester or year that is going to both look impressive in the eyes of college admissions officers and be possible for you to really knock out of the park.
Time management is definitely hard in high school, which is why forming productive habits is really useful. High schoolers should think about keeping a personal calendar, prioritizing what is important, and putting activities that are not beneficial to their ultimate goals on the backburner.
High school students should engage in internships and research
Just as SIMR can be highly beneficial to students as a research opportunity, so too can many other internship and research opportunities. In fact, it is very wise for high school students who are interested in pursuing a life in medicine to search for such opportunities within their community.
Whether it be at a local four-year college or university, community college, or private institution, there are often ways for high schoolers to get involved in some really exciting projects.
While college admission officers do not require this kind of work to be done by a high schooler in order to consider that student, this kind of work is really going to help set a high school student apart from the competition.
One reason why is because it is going to prove that the student has already wrestled with material and projects that are far more advanced than the typical topics that high school students wrestle within the classroom.
On top of that, this kind of work is going to prove that a high schooler has a strong internal motor and is really dedicated to learning and growing as a young mind. This kind of responsibility and maturity is always going to look really impressive to college admissions officers.
Student groups and clubs
Another really good way for students to prove that they are up to the very real challenge of pursuing an education and career in the world of medicine is by spending their time outside of the classroom surrounded by like-minded students and teachers.
After all, there are very few lines of work in the world of medicine and medical research that are not highly collaborative. For that reason, students should think long and hard about the extracurricular activities that they want to commit their time to.
One such extracurricular is – of course – SIMR. SIMR offers a great opportunity for high schoolers because it is both highly prestigious and competitive and also takes place in the summer months. This means that students involved can commit fully to the program when they are there and do not have to worry about their other responsibilities.
With that being said, it is always a great idea for students to find out about some top-notch school groups or clubs that they can get involved in that are either directly related to medicine or medicinal research or are simply related to a STEM subject that the student is interested in.
Another really important reason why extracurriculars should be prioritized for students interested in medicine is because it gives the student a chance to prove themselves as leaders. For college admissions officers, they are always going to want to see that a student was able to assume some kind of leadership role in their community.
Whenever a student is thinking about pursuing an extracurricular in high school, they should make sure that they are prioritizing things that they will continue to be excited and passionate about. Focusing on two to three activities and gaining leadership roles in those groups is far more impressive in the eyes of college admissions officers than joining five or more groups and only being somewhat involved.
Perfect your college application essays
One final bit of advice for high school students who are interested in pursuing an education in medicine has to do with their actual college applications. Students will want to make sure that they are spending significant time crafting their personal statement essays to make it clear that they are very serious about – and committed to – education and career in medicine.
These essays can serve as a cause for stress for high schoolers, but really, they should see this as a great opportunity. With the exception of a one-on-one interview, the personal essay serves as a really valuable chance for a high schooler to give a college admissions officer an idea of who the student truly is.
With that in mind, just because a high schooler is interested in medicine does not mean that the student has to write specifically about medicine. Students should take this time to write about themselves, who they are, what matters most to them. Students should not be writing that they think someone wants to read, instead, they should write something that they want to write.
As long as they are remaining honest and breaking down why they want to pursue the kind of education and career they are interested in, it will certainly pique the interest of college admissions officers at even the most prestigious and competitive colleges and universities all over the United States.
About Stanford
Stanford University is one of the world's leading teaching and research institutes. This private, top-ranked university is known for its academic achievements, wealth, selectivity, and Silicon Valley location. U.S. News and World Report listed Stanford at #6 in its 2020 Best Colleges edition. Stanford's undergraduate acceptance rate is 5%.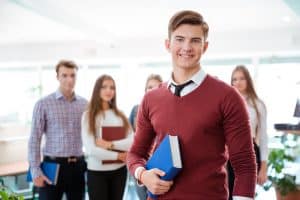 Just a few of Stanford's many famous alumni are President Herbert Hoover, author John Steinbeck, President John F. Kennedy, billionaire venture capitalist Peter Thiel, billionaire Instagram co-founder Kevin Systrom, Supreme Court Justice Sandra Day O'Connor, actress Sigourney Weaver, and astronaut Sally Ride.
Final Thoughts
Not only do summer programs like the Stanford Institute for Medical Research (SIMR) look great on paper, but they also provide fodder for a winning personal statement. Students interested in medicine and biology would be well-served to consider a summer at SIMR; it's prestigious and free, an unbelievably good deal. While SIMR acceptance rates are very low, at AdmissionSight we can help with essay editing and guidance for up to five summer program applications.