Research Opportunities for High School Students
Research is the engine that drives innovation across all academic fields, from economics to physics to sociology. Research has an effect on the day-to-day operations of industries, and the path that major policy decisions take, and it contributes to our better understanding of the world around us. Let's learn more about research opportunities for high school students.
Research has emerged as one of the most valuable ways for high school students to spend their time during the summer, and previous research experience is increasingly viewed as a significant differentiator in the evaluation process for college applications.
How important are research opportunities for high school students?
Did you know that the National Center for Education Statistics estimates that there were approximately 19.4 million students enrolled in universities and colleges across the United States during the fall of 2020?
However, each of the millions of college students is working toward their own unique set of objectives, ambitions, and professional opportunities. It is therefore a unique challenge to be aware of how you can best prepare yourself based on your interests, while also showcasing your academic aptitude to potential colleges and universities.
So, how important are research opportunities for high school students?
Research is just one of the many skill sets that can be developed through participation in the many extracurricular activities that are available in addition to your regular academic coursework. Because of this, many students look for great research opportunities for them.
It is important to evaluate why some students like to conduct research, understand the nature of such research projects, the pros and cons, and the differences between the various opportunities that are available when considering the different types of research a high school student can pursue.
Why do high school students participate in research opportunities?
Understanding the reasons why some high school students are interested in conducting their own research can be helpful when making a decision about whether or not to participate in research while still enrolled in high school. This is due, in large part, to the potential benefits that they will receive as well as the skills that they will pick up.
You like to research.
Students in high school frequently consider conducting research for a variety of reasons, including this one. Participating in research can be a good option for you if you have a natural curiosity for investigating the answers to questions.
If you are going to put "research projects" or "getting published" on your resume, you shouldn't bother trying to calculate their value. Instead, you should inquire as to what it is that most excite you, what it is that inspires you, and to what level of difficulty you are committed to subjecting yourself.
In this sense, if you are enthusiastic about penetrating deeper academically, you should seek motivation from extensive reading, in-depth analysis, and the development of your own point of view. You should then look into different research opportunities for high school students.
You have the skills to identify and solve problems.
The goal of seeking out research opportunities for high school is not necessary to pursue a career in that particular line of research once they graduate.
It's just that students who are taught to think like researchers and to conduct research are better equipped to become critical thinkers who are able to recognize recurring issues and make original intellectual discoveries.
If you have these skills, you will be a successful contributor in any field, regardless of whether or not you choose to pursue a career as a professional researcher.
You want an early career experience.
The opportunity to gain early career exposure is the third advantage that comes with conducting research for high school students. One benefit you'll receive is increased knowledge on a topic that piques your curiosity. This will give you an early indication as to whether or not that is the subject matter that you would like to continue studying.
On the other hand, if the completion of research helps to solidify your interest in a particular field, you will be able to personally speak of your experience and interest in a particular major when you are filling out college applications. This will give you an advantage over other applicants.
In addition, if you have been considering going into a line of work that is heavily reliant on research, this would be an excellent opportunity for you to find out early on, through practical experience, whether or not this particular line of labor is something that you would enjoy doing.
To reiterate, this is not limited to merely the scientific fields. Journalism, history, and a wide variety of academic positions are all examples of non-scientific jobs that require a significant amount of research.
In conclusion, participating in research opportunities for high school can help you get a sense of the kind of work you should try to steer clear of early on in your professional life. You will walk away with valuable skills regardless of the outcome.
You want to develop the necessary career, educational, and life skills.
Employers want candidates who have specific skills. Being attentive to detail, being able to effectively solve problems, and being able to collaborate effectively are examples of these skills.
In addition to this, they discuss the significance of having strong verbal and written communication skills, as well as quantitative and analytical abilities. These are the kinds of qualities that will serve you well no matter where you go in your professional life, educational pursuits, or life in general.
How to look for research opportunities for high school students?
Here's a guide on how you'll be able to successfully find research opportunities:
Determine the scope of your interests.
Develop your expertise in the field that most piques your interest before beginning your hunt for opportunities. This could be cancer research, engineering, computer science, neuroscience, or something else entirely.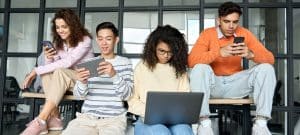 It is important to keep in mind that although there may be more research opportunities for high school students to participate in STEM fields, research is not limited to these fields. Research is also an important part of social science, the humanities, and other fields.
Although you should be somewhat specific about what you hope to research, you shouldn't limit your scope to the point where it becomes impossible to find an opportunity that could be beneficial to you. Extracurricular planning might be of great help to you as well.
Talk to the people who are immediately surrounding you.
When looking for a job opportunity, networking is often the most important step to take, and it's important to remember that the best opportunities aren't always hosted by large universities or programs. Utilizing your network to its full potential can assist you in locating one-of-a-kind opportunities that have been crowdsourced by the people who know you best.
Make contact with the institutions and laboratories in your area.
In addition to networking with people in your immediate circle, make an effort to connect with research facilities in the surrounding area. Some examples of such facilities include hospitals, clinics, universities, and labs.
Even if the opportunities aren't advertised, the aforementioned institutions and laboratories might still be willing to accommodate you. Keep in mind that when you are pitching your idea, you should avoid making it too specialized, as this will make it more challenging to find a lab that is a good fit for you and to market your skills to labs.
A wide net needs to be cast.
It can be challenging to find opportunities to participate in research, particularly when you are a younger student. Therefore, you must not give up easily. You might have to send one hundred emails, but if you put in the effort and try to catch as many fish as possible, you'll have a better chance of securing that fantastic research opportunity.
Also, make an effort not to be overly picky. Naturally, you shouldn't just take any offer that comes your way, especially if it doesn't pique your interest in any way. However, even if the opportunity does not perfectly match your skills and interests, it may still be a wonderful chance for you to gain experience and become a more desirable candidate for future opportunities.
What to look for in the research opportunities for high school students?
A wide range of prospects for further research.
When conducting research on academic programs, look for ones that offer a diverse range of learning experiences and opportunities. These would include a wide variety of academic fields, such as those in the humanities, natural sciences, biomedical research, and STEM fields like computer science and technology research, amongst others.
Providing credit for college.
The completion of an academic program that includes a research opportunity is already a challenging task in and of itself. Then why not use it toward your college credit?
Control of the academic aspects of your research project.
You shouldn't sign up for an online program that provides nothing more than a research opportunity without any sort of academic direction or supervision, of course. If you are going to invest your time and money into gaining research experience, you want to make sure the program you enroll in is accredited and actually provides an experience on par with that which is gained at a university.
Because of this, you need to look for one that provides evidence of the academic oversight practices they employ. This can include things like their approach to research, how they choose faculty members, and how they judge the work that students turn in.
What are the internships and research opportunities for high school students?
Here's the list of some internships and research opportunities for high school students that you might want to consider:
1. Memorial Sloan Kettering Summer Student Program
The Memorial Sloan Kettering Cancer Center, also known simply as MSK, is widely regarded as one of the best cancer hospitals in the world. Students have the opportunity to participate in extracurricular activities, training, and other opportunities while conducting independent research projects as part of the Summer Student Program that is hosted by the Human Oncology and Pathogenesis Program (HOPP) at the Memorial Sloan Kettering Cancer Center (MSK).
Students are paired with a postdoctoral fellow, graduate student, or research technician for the duration of the eight-week program to receive guidance and instruction. At the conclusion of the summer, there will be a poster session where they will present their projects.
2. Rockefeller University Summer Science Research Program
High school students have the opportunity to participate in authentic, forward-thinking research at the world-famous Rockefeller University over the course of seven weeks through a program called the Summer Science Research Program.
During this time, the students learn under the direction of established scientists. In order for students to take part in the activity, they need to be at least 16 years old. Participants' efforts will be compensated in the form of a stipend.
3. Research Science Institute (RSI)
Eighty of the best high school students from all over the world participate in the prestigious Research Science Institute (RSI), which is held annually at the Massachusetts Institute of Technology (MIT).
The coursework takes place on campus, but the program also includes off-campus research in areas of science and technology. Before presenting their findings through oral and written reports in a conference-style setting, the participants complete individual research projects while receiving mentorship from experienced scientists and researchers.
4. Applied Research Innovations in Science and Engineering (ARISE)
This program offers high school juniors and seniors the opportunity to participate in college-level workshops and lab research in a variety of engineering disciplines, including civil and urban engineering, mechanical and electrical engineering, and robotics.
Students from New York City who come from underrepresented communities are mentored by graduate or postdoctoral students at the NYU Tandon School of Engineering over the course of a period of seven weeks. A stipend of at least $500 will be given to each participant.
5. Simons Summer Research Program
High school students participate in the Simons Summer Research Program to gain hands-on experience conducting research in fields such as science, mathematics, or engineering under the guidance of faculty advisors. Students are given the opportunity to participate in actual research projects and gain knowledge of the tools and procedures used in the laboratory.
To apply, you need to be at least 16 years old. Students are compensated monetarily for their participation in the program.
6. Spark Summer Internship Program
Students who are interested in computer science and other fields will find that Spark SIP is the perfect program for them. Students participate in an internship program in which they learn from leading industry experts, receive guidance from those experts, and connect with those experts while conducting research in real-world contexts.
In order for students to take part, they need to be able to commit to working full-time (between 30 and 40 hours per week) for between 8 and 12 weeks during the summer.
7. Mount Desert Island Biological Laboratory – High School Student Summer Research Fellowship
Students are given the opportunity to join MDI Biological Laboratory and develop their skills in the field of laboratory science research through this fellowship. Participants get both theoretical instruction and practical experience conducting research at a prestigious facility. Students are required to have a teacher recommend them before they can submit an application. Students are compensated monetarily for their participation in the program.
8. Research in Materials Science Program (RIMS)
Students have the opportunity to participate in research projects at the CUNY Advanced Science Research Center (ASRC), which is the sponsor of the Research Internship and Mentorship Program (RIMS). They also participate in career development seminars throughout the course of the eight-week program. The admissions process is extremely competitive, and students are compensated for their participation in the program.
9. Research in Science & Engineering (RISE) Internship
RISE is a program that lasts for six weeks that is designed for high school juniors and seniors who are interested in pursuing a major and career in the STEM fields. There are many different paths that can be taken, including those in astronomy, chemistry, computer science, and neuroscience, among others.
Under the guidance of professors, postdoctoral fellows, or graduate students from Boston University, students in each concentration engage in original research projects. In addition to that, they will participate in weekly workshops with their contemporaries.
At the end of the internship, participants will give a presentation of their work in the form of a poster at a symposium.
10. Coriell Summer Experience for Students
The Coriell Institute for Medical Research is a pioneering institution in the fields of stem cell research and genomic discovery. It can be found in Camden, New Jersey. Every year, a select number of exceptionally gifted students are given the opportunity to collaborate with some of the world's most eminent researchers and scientists during the course of the Summer Experience.
Students are responsible for their own research, attendance at lectures, participation in workshops geared toward building resumes, and the delivery of presentations at the conclusion of the program. Participants will each receive a stipend of $1,000.
11. The Wistar Institute High School Program in Biomedical Research
Students are provided with an environment conducive to the development of their research abilities at The Wistar Institute, which is a preeminent organization in the field of biomedical research.
While receiving instruction in a principal investigator's laboratory, participants work on their own individual research projects. They also give a final presentation about their work, attend seminars, and receive mentoring in addition to these activities.
12. California Academy of Science Careers in Science (CiS) Intern Program
Students from San Francisco's underrepresented communities who are interested in pursuing careers in STEM fields have the opportunity to participate in a long-running program that began in 1996. During their time in the program, they receive mentorship, develop career skills, and other benefits, all while being compensated for their efforts in the form of monetary compensation. In addition, throughout the course of the program, students will participate in a variety of conferences and workshops.
Now that you have access to the list of research opportunities for high school students, you can now begin to choose what interests you the most and start your summer program application.
At AdmissionSight, the student will get detailed essay editing and advice for up to 5 summer program applications, such as math and science, humanities and writing, and research programs for high school students who are good at school. We suggest summer programs for you to apply to based on your academic interests and profile, and we do deep-dive edits to help you write polished essays that will increase your chances of getting in. Contact us today to book your initial consultation.