MIT Application Portal
What Application Portal Does MIT Use?
MIT, or the Massachusetts Institute of Technology, is a prestigious university known for its cutting-edge research and top-notch education. Students often wonder, "What application portal does MIT use?" To apply to this prestigious institution, students must use MyMIT, the only MIT application portal utilized by the school, which is available online from mid-August to January 1st.
MyMIT will provide you with an insider's view of the Institute based on your interests after you register. Students can check the status of their applications, update their contact information, and view their decision letters.
Unlike most top universities, MIT does not accept the Common Application or the Coalition Application. However, if you have already completed the Common App process, you may discover that you already have most of the information you need to answer the MyMIT questions.
The following sections comprise the MyMIT application portal:
Introduction of Self
Identity
Application Information
Information About Your Family
Schools
Academic Background
Self-Reported Coursework
Test Scores
Job History
Distinctions and Activities
Short Answers
Additional information
Recommendations
Certification
Application Review and Submit
In addition, MIT is a participant in the QuestBridge National College Match program. This program's overarching objective is to boost the number of academically gifted kids from low-income families who enroll in the nation's top colleges and rise through the ranks of national leadership.
For QuestBridge Finalists, the QuestBridge application, along with the supplement, replaces the MIT first-year application.
How to Register for the MIT Application Portal?
As difficult as all the elements of MyMIT may appear, if completed correctly, you may submit a superb application that represents who you are and what you can bring to this STEM-oriented campus.
Before you begin filling out the various sections of the MyMIT application page, make sure you have the following information and documents available:
Transcripts from your high school
A list of your extracurricular activities and accomplishments
Information on your parents' or legal guardians' employment, education, and so on.
Your test scores
Your recommenders' contact information
Begin gathering materials and soliciting recommendations ahead of time. If you only give your professors a few days' notice, they will not be able to write a compelling endorsement on the spot. You should approach them as early as the end of your junior year or the start of your senior year.
Remember that each element is critical, not only separately, but also in how they work together to create a more complete image of you as an applicant. Consider each component carefully, and you will set yourself up for success when you complete the MyMIT application.
Now, how to register for the MIT application portal? Here are the following steps and sections in registering for the MIT application portal:
The first step is to create a portal account by providing MIT with your email address, first name, last name, and birthdate.
If you are a first-year applicant, please be sure to select "First-Year Application" when filling out your MyMIT application.
The first section in MyMIT is where you introduce yourself. In addition to basic information like your name, location, contact information, and gender identification, the MyMIT application platform wants to know when and where you were born, as well as what citizenship you possess.
While MIT does not read applications by area, it is nevertheless vital to double-check your location because you may receive important letters from the institution. They may send you brochures, ask clarifying questions about your application, and, of course, notify you of your admissions decision. Knowing where you were born and where you reside also helps admissions readers understand the context of your life.
Applying to MIT can be a complex process, but with the right preparation and attention to detail, you can navigate the application portal with ease. By following these steps, you will be on your way to submitting a strong application to one of the world's most prestigious universities.
What Time Is MIT Application Due?
The Massachusetts Institute of Technology (MIT) has a strict application deadline, and it is important to make sure you submit your application on time to be considered for admission.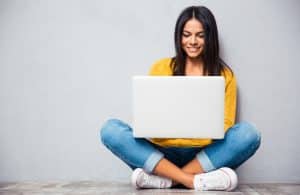 What time is MIT application due? The MIT application deadlines for the Regular Action (RA) and Early Action (EA) are as follows:
Regular Action: January 5th
Early Action: November 1st
The deadline for submitting the application is 11:59 PM Eastern Time, however, it is highly encouraged that students must submit their application days before the deadline.
To ensure your application is submitted on time, it's a good idea to start working on it well in advance of the deadline. This will give you plenty of time to gather all the necessary materials and complete the application form.
How Does MIT Notify Acceptance?
Hearing back from the Massachusetts Institute of Technology (MIT) about your application status can be a nerve-wracking experience. Students, as well as parents, might be curious about "How does MIT notify acceptance?"
Decisions for Early Action will be announced in mid-December, while Regular Action decisions will be released in mid-March. As soon as the official release date(s) and time(s) are set, MIT will email instructions for obtaining the decision letters.
Applicants will receive the email around a week before the choice is made public. Admissions decisions will only be available online through the MIT portal.  Decisions will not be communicated by email or postal mail. However, after admissions choices are released, you may receive a package from the admissions office.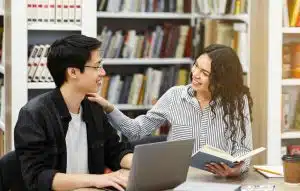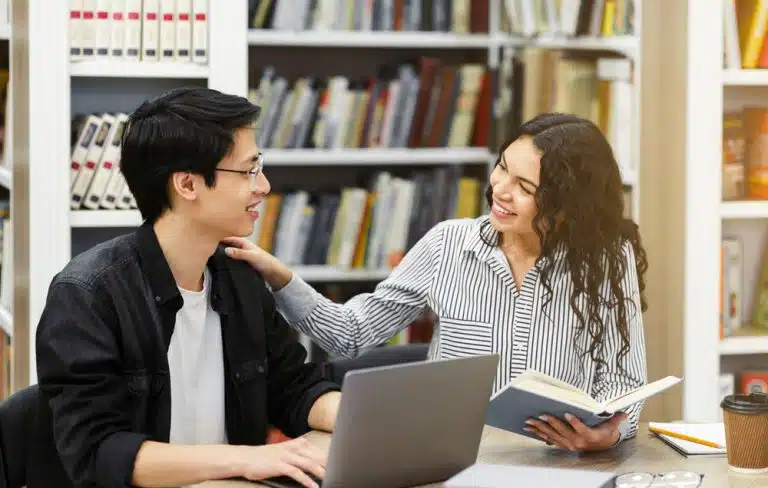 If you are not admitted, you will receive an email with a decision letter. Additionally, MIT also releases a waitlist every year, if you are waitlisted, you will be notified through the application portal.
It is important to keep track of your application status through the application portals to ensure you do not miss any important information.
How Hard Is It to Get Accepted Into MIT?
How hard is it to get accepted into MIT? The Massachusetts Institute of Technology (MIT) is one of the most prestigious and selective universities in the world, known for its cutting-edge research and top-notch education.
Currently, the institution is ranked second among the Best National University rankings by U.S. News & Report. With its prestige and reputation, thousands of students hope to get accepted into MIT each year.
First, let's take a look at the acceptance rate. According to data from the admissions office, the acceptance rate for the Class of 2026 was 3.96%. This means that out of the 33,767 applicants, only 1,337 were admitted. This makes MIT one of the most selective universities in the world, and getting accepted is a significant achievement.
However, it's important to note that the admissions process at MIT is holistic, meaning that the admissions committee considers a wide range of factors when evaluating applicants. Some of the factors considered include:
Academic performance: MIT places a strong emphasis on academic performance, and applicants are expected to have a strong academic record, including high grades and test scores.
Extracurricular activities: Admissions committee also looks at the applicant's extracurricular activities and leadership experiences. They want to see what the applicant's passions and interests are.
Essays: MIT also requires two essays as a part of the application process. These essays provide an opportunity for applicants to showcase their personality and how they are a good fit for MIT.
Recommendations: MIT also requires two letters of recommendation, which provide insight into the applicant's character and work ethic.
Interview: MIT also conducts an optional interview, which provides the admissions committee with an opportunity to get to know the applicant on a personal level.
In conclusion, getting accepted into MIT is a challenging process, as the acceptance rate is very low. However, the admissions process is holistic, and the admissions committee considers a wide range of factors when evaluating applicants. A strong academic record, extracurricular activities, essays, recommendations, and an optional interview can all play a role in the admissions decision.
It is important to keep in mind that the admissions process is not just about numbers, but also about the person behind the application.
It's best to prepare early to reflect on your best self in your application. If you need expert advice with the MIT application portal registration and building a strong application profile, AdmissionSight is here to help.
At AdmissionSight, we have over 10 years of experience guiding students through the competitive admissions process to get accepted to the top universities in the world. On average, 75% of our students are admitted to an Ivy League university, Stanford, MIT, UChicago, and Caltech, one of the highest track records in the industry. Feel free to set up an appointment today to book your initial consultation.