MIT Application Deadline
One of the most prestigious private colleges in the world is the Massachusetts Institute of Technology, also known simply as "MIT." It is an extremely difficult process to gain admission to MIT. Candidates who have this university in their sights must go head to head with tens of thousands of other bright students for a relatively small number of available spots at the university. The MIT application deadline varies depending on the program and the application round.
For undergraduate applicants, the MIT application deadline for the Early Action round is typically in November, while the Regular Action deadline is typically in January.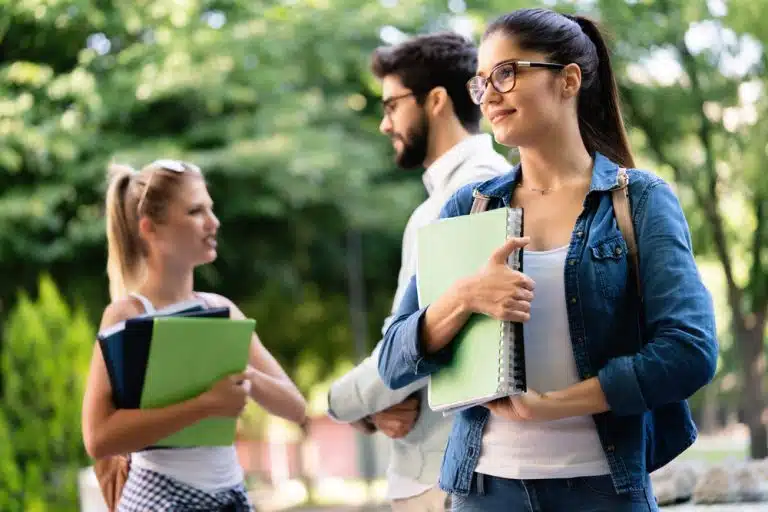 In order to gain admission to the Massachusetts Institute of Technology (MIT), you will need to have a grade point average (GPA) in high school that is extremely close to perfect, excellent scores on either the ACT or the SAT, and a variety of extracurricular activities that allow you to demonstrate your level of dedication and your capacity for leadership.
What is the Application Deadline for MIT?
What is the application deadline for MIT? The date for submitting applications to the Massachusetts Institute of Technology (MIT) varies from program to program and from application round to application round.
The MIT application deadline for the Early Action round of the undergraduate application process is normally in the month of November, while the deadline for the Regular Action round is typically in the month of January.
The date of November 1st marks the end of the Early Action period. We are willing to consider the results of any examination that was carried out prior to November 30. January 5 marks the end of the Regular Action period. MIT is willing to consider the results of any examination that was finished prior to December 31.
In addition, MIT will continue to accept applications for RA positions through the exam dates in January even if they did not pass the English language proficiency test.
When considering applicants, admissions officers at MIT take into account every aspect of their lives. Even while your grades and test scores are extremely significant, you should not assume that they will determine whether or not you will be admitted to MIT. It is still necessary for you to have excellent grades and test results.
However, MIT is also looking for people who are inventive and creative, as well as those who find it enjoyable to collaborate with others on solutions to challenges. According to what is stated on the Institute of Technology's website, the primary consideration that admissions officers give to prospective students is whether or not MIT is an appropriate educational environment for them.
It is usually recommended to check the official website or call the admissions office to confirm the MIT application deadline that pertains to the program that you are interested in.
Should One Apply Early to MIT?
Should one apply early to MIT? Your specific circumstances should be taken into consideration while making the decision whether or not to submit an early application to MIT or any other school. There are possible advantages to submitting your application early.
For instance, if you are approved during the early action phase, you will receive a decision earlier than ordinary applicants, which might be useful for making plans. This is because early-action candidates are given priority consideration.
Early Action is a choice that can be made by any candidate, regardless of where they live in the world. Early Action at MIT is not a one-option application process, nor is it binding in any way. If you decide to apply to MIT during the Early Action round, the university will not restrict you in any way in terms of where else you can submit applications, nor will they obligate you to attend if you are accepted.
Nevertheless, if you submit an application to another school during Early Action and that other school does have a restriction, MIT demands that you abide by those restrictions.
So, for instance, if you apply to another school that is a "single choice," which means that you can only apply there during the early period, you are not permitted to simultaneously apply to MIT.
Furthermore, if you are admitted somewhere that is "binding," then even if we admit you, you are required to go there instead of attending MIT. This is the case even if we offer you admission. So make an informed decision.
There is also no disadvantage to applying early because early action applicants are typically considered alongside regular applicants during the admissions process. This means that there is no reason not to apply early.
However, there are some potential downsides to submitting early applications. It's possible, for instance, that you won't be able to make the earlier deadline because you won't have your test scores, transcripts, or any other materials ready in time.
In addition, early action is a binding process, which means that if you are accepted into the program, you are required to attend the institution in question.
When considering whether or not to submit your application early, it is essential to take into account your unique circumstances and think about what will work in your favor. You may also seek direction from the admissions office or a college counselor by getting in touch with them.
What is the Average GPA to Get Into MIT?
What is the average GPA to get into MIT? The typical grade point average of students who are accepted to the Massachusetts Institute of Technology (MIT) is one that is fairly high.
The figures provided by the MIT Admissions Office indicate that the average grade point average (GPA) of accepted students for the class of 2024 was 4.18 on a weighted scale of 4.0.
When considering applications, however, MIT takes into consideration a number of factors in addition to the student's grade point average. The admissions process takes into consideration a wide variety of additional aspects, such as a candidate's standardized test scores, extracurricular activities, essays, and letters of recommendation.
It is also essential to take into consideration the fact that MIT does not impose a minimum grade point average criterion. The holistic evaluation of applicants is performed by the admissions committee, which means that they take into account the specific history, experiences, and accomplishments of each individual. Although having solid grades is obviously beneficial, it should be noted that they are only one component of the admissions process.
It is important to keep in mind that even if your grade point average is above the average or median of admitted students, this does not guarantee that you will be accepted. Even though you should strive to maintain a high-grade point average (GPA), you shouldn't get down on yourself if it isn't very high.
You may always verify your ability with a solid score on the ACT or SAT to make up for any deficiencies in your abilities. Keep in mind that the admissions process for any college will often take a holistic approach.
To put it another way, they get an overall understanding of you as a person and your potential as a student based on your application as a whole.
Is MIT Hard to Get Into?
Is MIT hard to get into? The Massachusetts Institute of Technology (MIT) is widely recognized as being among the most renowned and competitive educational institutions in the entire globe. The procedure for gaining entry is extremely competitive, and the percentage of applicants who are ultimately accepted is often fairly low.
According to information provided by the MIT Admissions Office, the percentage of applicants that were selected to join the class of 2026 was significantly lower than 4%. Nearly five percent of applicants who were citizens of the United States or permanent residents were granted entry into the program.
The acceptance percentage for students from other countries was far lower, coming in at roughly 1.4 percent. However, it is important to keep in mind that the admission rate can shift from one academic year to the next and that it is not the only factor that determines how selective a school is.
There are a great number of other educational institutions, including colleges and universities that are just as selective as Stanford, Harvard, Princeton, and Caltech, and the acceptance rates at these institutions are as low.
It is also essential to keep in mind that just because a school is "difficult to get into" does not necessarily guarantee that it will be the ideal environment for you. It is essential to conduct research on a variety of institutions in order to identify the one that best fits both your academic and your personal objectives.
It is also crucial to realize that even if you are not accepted to MIT, you can still have a successful and fulfilling college experience at another school. This is something that you should keep in mind.
"The most important thing to keep in mind is that at MIT we admit people, not statistics," the Massachusetts Institute of Technology emphasizes on its admissions website. In addition to academic achievement, the Massachusetts Institute of Technology seeks students who exhibit bravery, innovation, and curiosity.
MIT does not have admissions quotas based on the schools the students attend, the states in which they reside, or the regions in which they live. They do not provide preference to legacy students or alumni students.
They don't even have quotas for the many types of academic fields. When it comes to admissions at MIT, "what ultimately really counts to us is who you are and what attributes you bring to the table," says a spokesperson for the university.
What Majors is MIT Known for?
What majors is MIT known for? The Massachusetts Institute of Technology (MIT) is widely recognized for the quality of its academic offerings across a broad spectrum of disciplines, including engineering, science, and technology. Among the academic disciplines for which MIT is most well-known are the following:
Computer Science: MIT's Computer Science and Artificial Intelligence Laboratory (CSAIL) is one of the world's premier research centers in computer science and AI.
Electrical Engineering and Computer Science (EECS): This major combines the study of computer science and electrical engineering, and is one of the most popular majors at MIT.
Mechanical Engineering: MIT's program in mechanical engineering is consistently ranked among the best in the world, and covers a wide range of topics, including design, manufacturing, and energy systems.
Physics: MIT's physics program is known for its emphasis on experimental and theoretical research, and its faculty includes several Nobel laureates.
Economics: MIT's economics program is known for its strong focus on quantitative methods and its emphasis on interdisciplinary research.
Biological Engineering: This major is a combination of biology and engineering, it is a relatively new field that emerged in recent years and MIT is one of the leading institutions in this area.
Materials Science and Engineering: This major is concerned with the properties and behavior of materials, and how they can be designed and used in different applications.
These are just some of the many excellent options available to students at the Massachusetts Institute of Technology (MIT). Additionally, students can choose to major in a variety of subjects, including Architecture, Urban Studies, Chemical Engineering, and more.
Want to learn more about the MIT application deadline? You've come to the right place. At AdmissionSight, we have over 10 years of experience guiding students through the competitive admissions process.
AdmissionSight can help you put your best foot forward when applying to college. Contact us today for more information on our services.