UCLA Undergraduate Tuition
How Much Is the Tuition per Year for Undergraduates at UCLA?
UCLA, or the University of California, Los Angeles, is one of the top public universities in the United States. UCLA is the UC system's second-oldest campus and is a leader in innovation, education, and athletics.  For students who want to apply to this institution, one important factor to consider is the cost of UCLA undergraduate tuition.
How much is the tuition per year for undergraduates at UCLA? For the 2022-2023 academic year, the UCLA undergraduate tuition and fees cost $13,804 for both California residents and non-residents. The tuition and fees for undergraduate students are the same regardless of the degree program.
However, this figure does not include the room and board, books and supplies, transportation, and personal expenses. For California residents living on campus, the cost of attendance is $37,448. For non-residents, there is an additional non-resident supplemental tuition fee making the estimated cost of attendance for them higher. The cost of attendance is $68,474 for non-residents who reside in UCLA residence halls during the entire academic year.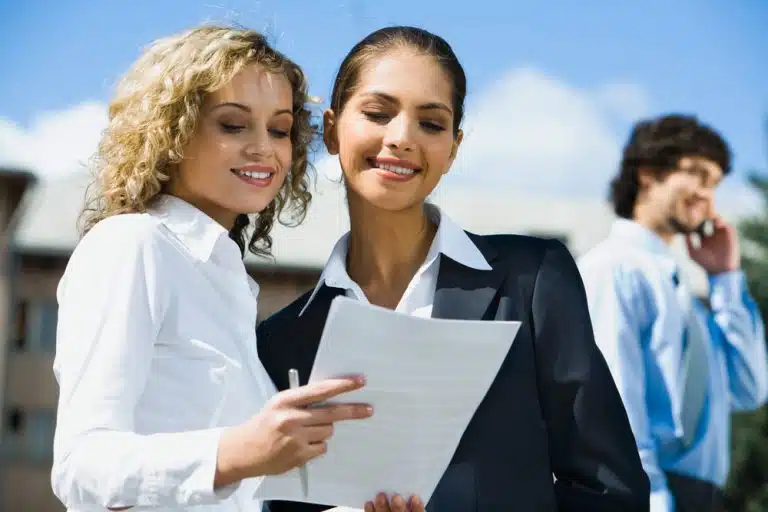 Beginning in the fall of 2022, the tuition will remain flat for each incoming undergraduate class until the student graduates for a period of up to six years. This plan, known as the UC Tuition Stability Plan, gives families unprecedented predictability in helping them manage their educational costs.
Students and families can better calculate and plan for the costs of attending UCLA by minimizing unexpected tuition increases and reducing uncertainty about the cost of their education.
Moreover, UCLA offers a variety of financial aid options for undergraduate students.  In addition to financial aid, students may also be eligible for external scholarships and grants from private organizations and foundations. It is important to research and apply for these opportunities early in the application process.
Overall, the cost of attending UCLA as an undergraduate student can be high, but there are options available to help finance your education. It is important to consider the full cost of attendance and to research all available financial aid options. UCLA is a top choice for many students and the cost of UCLA undergraduate tuition should not deter you from pursuing your academic goals.
How Much Does Room and Board Cost at UCLA?
Residential life plays a vital role in the college experience of students, providing them with an opportunity to live on campus and fully immerse themselves in the college culture. The residential life provides a supportive and stimulating environment that fosters academic and personal growth, encouraging students to develop a sense of community and a sense of responsibility for their actions.
With this, the room and board costs are a significant part of a student's budget. So, how much does room and board cost at UCLA?
The room and board costs vary depending on the room type and meal plan package purchased by the student. The estimated cost for housing and dining at UCLA for the 2022-2023 academic year is $17,231.
UCLA offers several housing options for students, ranging from traditional dormitories to university apartments. The university provides on-campus housing for 14,500 undergraduate students. There are also off-campus housing options available for students who prefer to live outside the university.
In addition, the residents' on-campus housing contract rates include meal plans. Meal plans are chosen when you accept your housing offer and make your first contract payment. When selecting a meal plan, keep in mind your class and work schedules to be able to eat comfortably at UCLA residence halls.
Other expenses, such as UCLA undergraduate tuition, books, supplies, transportation, and personal expenses, are not included in the room and board costs. Therefore, it's essential to factor in these additional expenses when budgeting for college.
Does UCLA Give Full Financial Aid to International Students?
UCLA attracts students from all over the world. Each year, UCLA admits students from nearly 90 countries. UCLA is an international institution located in one of the most international cities in the world.
However, attending a university in the US can be costly, and many international students wonder how can they afford a UCLA education. Now, does UCLA give full financial aid to international students?
UCLA is dedicated to assisting students in financing their education. Students who require financial assistance are assisted by the Financial Aid and Scholarships office. However, undergraduate students who are not citizens or permanent residents of the United States are not eligible for scholarships or financial aid at UCLA.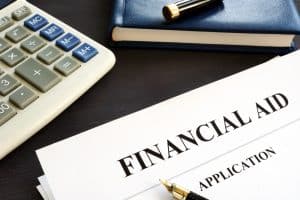 International students must demonstrate that they have sufficient funds to cover their UCLA undergraduate tuition and educational and living expenses. Students admitted to Fall Quarter 2022, for example, will require a minimum of $68,474 (with an additional $5,000 estimated for additional personal expenses, contingencies, and summer expenses). This minimum amount usually increases year after year.
In addition, UCLA requires that all international students on non-immigrant visas have adequate medical insurance during their entire enrollment period. When students are admitted to UCLA, they will receive more information about these requirements.
However, there are other ways to pay for college. One option is to look for external scholarships, which are offered by organizations, foundations, or governments to support students' education.
Another option is to consider working while attending college. International students are allowed to work on-campus up to 20 hours per week during the academic year and full-time (more than 21 hours per week) during breaks.
Since UCLA does not offer full financial aid to international students, they should consider other options, such as external scholarships and on-campus employment, to help pay for college. It's essential to plan and budget for college expenses in advance to avoid any financial difficulties during college years.
How Do You Get a Full Scholarship to UCLA?
Attending UCLA can be expensive, but the good news is that the university offers a range of scholarships to help students cover the costs of UCLA undergraduate tuition, fees, room, and board. Approximately, 45% of students do not pay tuition at UCLA.
How do you get a full scholarship to UCLA? To be considered for need-based scholarships, students must complete the Free Application for Federal Student Aid (FAFSA) or the CA DREAM Act Application.
The FAFSA is used by the U.S. Department of Education to determine a student's eligibility for federal grants, loans, and work-study programs, as well as some state and institutional financial aid.
Meanwhile, DREAM Act Application refers to a specific financial aid application available to students who are eligible for the California Dream Act. This act allows undocumented students, including those with Deferred Action for Childhood Arrivals (DACA) status, to receive certain types of financial aid for college in California.
To be eligible for the CA DREAM Act Application at UCLA, students must have attended a California high school for at least three years, graduated or obtained the equivalent of a high school diploma, and meet certain other requirements. Students must also have filed or be eligible to file an affidavit with the University of California stating that they will apply for legal residency as soon as they are eligible to do so.
The application process for financial aid typically opens on October 1 of each year and has a deadline of March 2 of the following year. It's important to note that the DREAM Act Application at UCLA is separate from the Free Application for Federal Student Aid (FAFSA), which is used to determine eligibility for federal financial aid programs.
Your UCLA education can be affordable thanks to numerous financial aid options. These include need-based grants, need-based and merit-based scholarships, low-interest loans, and work-study awards or part-time jobs. If you have any financial aid questions, you may contact UCLA Financial Aid and Scholarships.
It's essential to plan and prepare for the scholarship application process in advance to increase your chances of success. UCLA works closely with students and their families to make college more affordable and accessible. Financial aid assistance allows students to focus on their education and future career goals without worrying about the financial burden of paying for college.
Why Do Students Want to Study at UCLA?
Each year, thousands of students from all around the globe apply to UCLA, hoping to pursue their education at this prestigious university. People might wonder, "Why do students want to study at UCLA?"
As discussed earlier, the institution offers generous financial aid packages to afford the cost of UCLA undergraduate tuition and other expenses. This could be one deciding factor why students consider UCLA as their top-choice school.
Now, let's take a closer look at some more reasons why students want to study at UCLA.
Academic Excellence
One of the main reasons students want to study at UCLA is the university's academic excellence. UCLA is consistently ranked among the top public universities in the United States, and its academic programs are highly respected worldwide. UCLA offers a wide range of undergraduate and graduate programs across various disciplines, including the arts, humanities, social sciences, life sciences, physical sciences, and engineering.
Outstanding Faculty
UCLA's faculty is another reason students want to study at the university. UCLA employs some of the world's leading researchers, scholars, and experts in their respective fields, who are dedicated to providing students with an excellent education. UCLA faculty members are passionate about teaching, mentoring, and conducting groundbreaking research that impacts society.
Location
UCLA's location in Los Angeles, California, is another draw for students. Los Angeles is a vibrant and diverse city with a rich cultural scene, exciting nightlife, and a thriving business community. The city is also home to some of the world's most famous landmarks, such as the Hollywood Sign, the Walk of Fame, and the Santa Monica Pier. Students can take advantage of the many opportunities the city offers, such as internships, cultural events, and networking opportunities.
Campus Life
UCLA's campus is another reason students want to study at the university. The campus spans over 400 acres and features beautiful architecture, lush gardens, and state-of-the-art facilities. UCLA has over 1,200 student organizations, sports teams, and clubs, offering students a wide range of opportunities to get involved on campus and make lasting connections.
Diversity and Inclusion
UCLA is committed to fostering a diverse and inclusive community, which is another draw for students. The university values diversity and inclusion and provides resources and support for students from diverse backgrounds. UCLA's student body represents a wide range of ethnicities, nationalities, and socioeconomic backgrounds, creating a dynamic and enriching learning environment.
UCLA is a highly respected university that offers outstanding academic programs, excellent faculty, a beautiful campus, and a diverse and inclusive community. Students who want to pursue their education at a top-ranked public university in a vibrant city with endless opportunities for growth and exploration should consider applying to UCLA.
While UCLA has been a popular choice for many students worldwide, they must also take note of the competitive admissions to this university. In Fall 2022, out of more than 149,000 applicants, only 9% were admitted to UCLA. This means that roughly, only 12,000 were accepted to UCLA.
As the admissions process becomes more challenging each year, students find various ways how to increase their chances of getting into their dream schools. Consulting college admissions experts like AdmissionSight has been one of the sought-after options by students and their families.
At AdmissionSight, we have over 10 years of experience guiding students through the competitive admissions process to get accepted to the top universities in the world. On average, 75% of our students are admitted to an Ivy League university, Stanford, MIT, UChicago, and Caltech, one of the highest track records in the industry. Feel free to set up an appointment today to book your initial consultation.