MIT Interview
How Do You Get An Interview With MIT?
MIT admissions officers are interested in an applicant as a whole person, not simply how the applicant seems on paper. That is why the Massachusetts Institute of Technology provides an opportunity for an MIT interview with a member of the MIT Educational Council, a global network of over 3,500 alumni volunteers who interview applicants in their local communities. You might be given the option of a virtual or in-person interview for the 2022–23 application cycle, depending on what you and your Educational Counselor decide. Let's now discuss "How do you get an interview with MIT?" below.
Interview Process
If an Educational Counselor (EC) is available, they may get in touch with you after you complete your application. Please keep an eye on your inbox and reply as soon as an EC contacts you using the email address you gave in your application. Most Regular Action interviews will be held in January, while most Early Action interviews will be held in November. Your application will not be harmed if you were not interviewed; it will be waived in that case.
For Early Action, interviews take place from October through November, and for Regular Action, from December through January. You might be given the option of a virtual or in-person interview for the 2022–23 application cycle, depending on what you and your educational counselor decide.
There is no requirement for interviews as part of the MIT application. Despite the school's best efforts, it may not be able to accommodate all applicants for interviews due to limited availability. You will not be at a disadvantage in the admissions process if your interview is waived.
What Are the Questions To Expect In An MIT Interview?
Interviews typically average an hour, but they might go anywhere from 30 minutes to two hours. If you wonder "What are the questions to expect in an MIT interview?" Let's check some of the questions you might face before meeting with your EC.
MIT Interview Questions and Sample Responses
Here are some of the most typical interview questions along with advice on how to handle them.
Why Would You Like to Attend MIT?
You should anticipate hearing this question during interviews by a wide margin. The interviewer wants to know that you have done your homework in school and have made an informed decision by asking you this question. Be specific about the benefits of attending MIT and the things you intend to learn from doing so.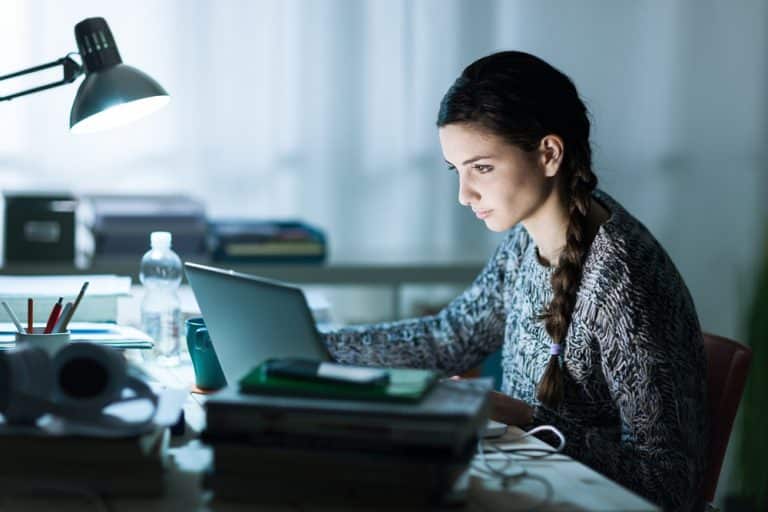 Tell Me a Little About Yourself.
This is another query that gets asked a lot. Be prepared to respond quickly but comprehensively. An MIT Educational Counselor (EC) advised giving a one-minute response that includes pertinent information about your childhood, interests, and objectives. This lays the groundwork for the rest of the interview, which you can develop.
What Were Your High School Extracurricular Activities?
Extracurricular activities can highlight your involvement with and connection to your school as well as your leadership, initiative, and teamwork prowess. All these traits are desired in candidates for MIT.
Do not answer more than three activities. You just need to let them know what you care about and how you spend your time instead of listing all your accomplishments in detail.
What Activities Do You Participate in Within the Community And Why?
MIT values involvement in the community. Once more, keep your response to three things. Your interviewer is interested in learning about your interests and the connections you have to the larger community. This is a fantastic method to demonstrate to MIT that you lead a balanced life.
What Qualifies as Your Strength?
The MIT interview is also your chance to showcase your talents. Even though modesty is a virtue in general, you might emphasize your best qualities in this question. Consider any accomplishments you should be proud of and position them with the qualities that MIT seeks in a successful applicant.
What Weaknesses Do You Possess?
Answering this question is never easy. Avoid mentioning a quality that is truly a strength, such as "Sometimes I can be too organized!" Your interviewer will quickly detect this. Try to be honest rather than overly critical of yourself. What did you learn from your most recent failure? When was the last time you failed at something? You can begin there.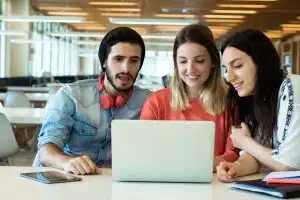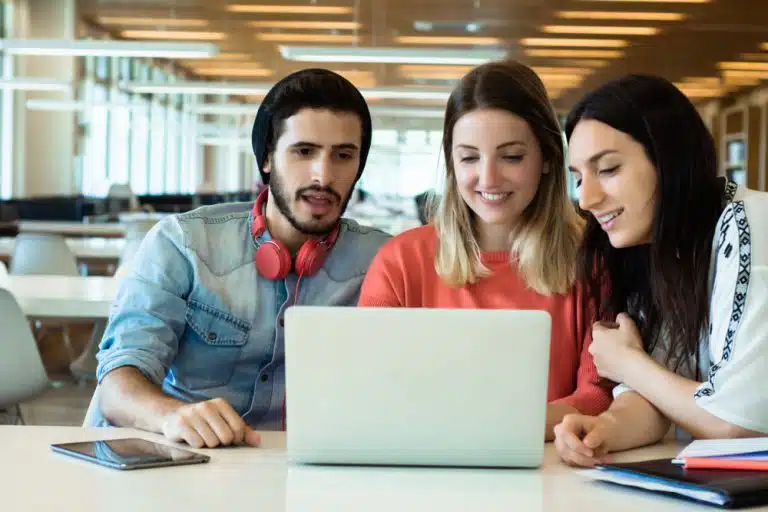 What Kind Of Students Does MIT Look For?
What kind of students does MIT look for? Any MIT admissions officer will tell you that while grades and test results are essential, the selection process is primarily driven by how well an applicant fits the Institute.
The main elements are as follows:
Compliance With the Mission of MIT
MIT is not seeking applicants to have eliminated every infectious disease in the world by the time they are 15; keep in mind that there are several methods to improve the world. Being a math tutor to a child can transform the world. Convincing a senator to change a poor policy can be the start of change. There are countless examples.
Cooperative And Collaborative Attitude
Collaboration and cooperation are at the heart of the MIT spirit, which is evident throughout the whole Institute. At MIT, problem sets—in simple terms, homework—are frequently intended to be completed in groups, and cross-department laboratories are rather common. MIT is renowned for being interdisciplinary research. Even though working alone all the time is perfectly acceptable, you might not be very pleased with MIT.
Initiative
At MIT, opportunities abound, but one must grasp them. Students are not just handed research projects, funding, and engaging lectures on a silver platter. MIT's resources are unmatched for students who show initiative and utilize their resources well.
Taking Risks
People who are not only prepared to succeed but also unafraid to fail should apply to MIT. People who take chances in life develop resilience since failure occurs more frequently than success does when they take risks. The most innovative and successful individuals—and MIT is full of them—understand that failure is a part of life and that, with persistence and focus, goals can be achieved.
Practical Creativity
MIT is a dynamic, practical environment. Innovation may be messy and risky. Trying something new and getting your hands dirty is frequently the greatest way to succeed. At MIT, students combine theoretical knowledge with practical issues; the Latin for our motto is "Mind and Hand." To put it another way, you should also enjoy "doing" and not only "thinking."
Vigor, Interest, And Excitement
In essence, you ought to be invested in the things that truly matter to you (MIT is not too specific about what). Explore! You don't need to do a million things to get into college; instead, choose quality over number. It will be sufficient if you put your heart into a few causes that you genuinely care about.
The Character of the MIT Community
The MIT neighborhood is made up of people that look out for one another, encourage one another, and motivate one another to achieve their most potential in work and dreams. MIT wants to welcome those who will naturally uphold the values of its neighborhood.
The Capacity To Balance Priorities
Contrary to what you may have heard, work is not the only thing that happens at MIT. You must prioritize some downtime to succeed in the institution. MIT appreciates the fact that you also made downtime a priority while in high school. The first question, "Tell us about something you do just for fun," is not a ruse. Answer truthfully.
Does the MIT Alumni Interview Matter?
MIT is interested in learning more about you than just your grades and test results. To answer the popular query among applicants "Does the MIT alumni interview matter?" the interview is an opportunity to learn more about you personally and determine how you would fit in with the broader MIT community. If given the chance to speak with alumni during an interview, you should do so! Alumni interviews are a fantastic method for you to bring personality to the application process as well as a terrific way to have school-specific issues answered and hear from a prior Engineer about their experiences.
It won't be used against you during the application process if you aren't scheduled for an interview. MIT understands that some applicants might not get the chance to talk with an interviewer, thus this does not negatively affect applicants' chances of getting accepted.
If you do your study and practice your responses, you can ace your MIT interview. Find out how consulting with college admissions counselors like AdmissionSight can assist in improving your application if you need more help with college admissions.
How Do I Prepare For An MIT Interview?
Being a little anxious before your MIT interview is natural but do not worry too much about the interview. Always keep in mind that the interview is an opportunity for alumni to recommend you to the admissions office. Earlier, the sample MIT interview questions were discussed, now let's move forward to answering the question "How do I prepare for an MIT Interview?"
Here are a few recommendations that can make every student better prepared:
Plan Beforehand.
The stress of an interview may be natural. Make sure you get ready in advance if you want to reduce your anxiety. This entails preparing your answers to sample questions, coming up with interview-specific questions, and even choosing your attire the night before the interview.
Conduct Research.
Research is the key to acing the MIT interview. Do your best to learn as much as you can about the location, the distinctive possibilities offered to students, and the teachers you are interested in meeting.
Learn How to Formulate Your Response.
When responding to the questions, use caution. Consider your response for a moment before responding rather than attempting to cover everything in one answer. Spend some time responding to queries based on themes before focusing your argument on this single issue.
Present Yourself as a Good Fit for MIT.
The easiest method to demonstrate that you are a good fit for MIT is to show that you have done your research and that your extracurricular and academic activities align nicely with the values of the Institute. Colleges ultimately want to accept individuals who are enthusiastic about their school and eager to be a good influence on the campus.
Stay Composed and Calm.
Make every effort to avoid letting your anxiety get the better of you. Although an MIT interview may seem stressful, your interviewer ultimately wants to see you succeed. Be sure to state why you would be a good fit for the school and show that you have done your homework.
Bring An Eye-Catching Item.
This may seem a little out of the ordinary, but this is MIT, after all. Some interviewers encourage applicants to bring a proud memento to their interview. This might be a piece of writing they've written, a creation you've made, or something else. In a sea of applications, it will make you stick out and serve as an excellent icebreaker.
List Possible Questions.
Keep in mind that the MIT interview should be a casual discussion. In contrast to a one-sided personal evaluation, the experience should ideally feel like a two-sided dialogue. It will also be easier for you to demonstrate your interest in attending MIT if you have some questions prepared to ask the educational counselor.
Don't Be Hesitant To Seek Clarification.
Now and again, confusion strikes us all. It's acceptable to ask your interviewer to repeat their question rather than making up a response or speculating on what they could be looking for. It is crucial to make sure you comprehend the issue, even if it necessitates some more research, as you will be judged as an applicant based on the quality of your response.
Pick Your Clothes Carefully.
Finding out that there is no formal clothing requirement for the MIT interview is welcome news for many students. Even though there isn't a formal requirement, you still shouldn't show up for the interview in your pajamas.
Instead, spend some time going through your closet and choosing outfits that reflect your personality. You want to look professional, but you also want to feel comfortable because you don't want to be seen fidgeting or fiddling with your clothes while being photographed.
Go for a Test Drive.
You should practice for your MIT interview just like you would for any other significant occasion or performance. Even if you feel confident conversing with others and responding to inquiries, don't assume you can just wing it. Ask a friend, parent, or teacher to go over the questions with you as if you were having the actual interview after you have prepared a list of questions that your MIT interviewer is likely to ask.
MIT is frequently regarded as one of the most academically demanding and famous institutions in the world. If you are interested in engineering and physical sciences and would like to study in one of the best STEM colleges, then be prepared to go through extremely difficult admission. If you need assistance with your application, AdmissionSight is available to help. Set up an appointment for an initial consultation to know more about our programs and counseling services.