MIT Extracurriculars
Students at the Massachusetts Institute of Technology have access to a broad range of extracurricular opportunities to pursue their interests. These include groups and organizations that connect to academics, the arts, culture, community service, politics, and a variety of other topics. MIT extracurriculars are comprised of student clubs and organizations.
More than 450 official student groups are run by MIT students, which works out to around one group for every 10 undergraduates.
Among the many popular MIT extracurriculars, some include athletic teams, musical and performance groups, robotics teams, hackathons, and coding clubs, among others.
If you are still looking for one that caters to your interests, it is easy to initiate your club or organization. Get together with your buddies and nerd out in whatever way your heart desires.
What are the Best Extracurricular Activities at MIT?
What are the best extracurricular activities at MIT? A degree from MIT entails much more than just attending classes and conducting research in laboratories and classrooms. Students have access to a wide variety of extracurricular activities and groups that complement their academic endeavors and offer them opportunities to grow and develop new interests or activities that they will pursue for the rest of their lives.
Students who participate in student organizations are better able to develop their leadership potential, acquire essential life skills, and form meaningful connections with others through social engagement.
There are approximately 450 extracurricular student organizations at MIT (many of which are open to faculty, staff, and students). The recognized student groups at MIT include ethnic and cultural associations, musical, theater, and dance groups, religious organizations, activist groups, and many more, including a newspaper, a debate team, a radio station, and a student government, amongst other things.
It is difficult to determine which MIT extracurriculars are "the greatest" because it is dependent on the individual's particular interests and ambitions.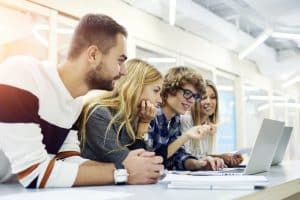 Nevertheless, there are a few extracurricular activities at MIT that have a solid reputation or are well-known for their achievements and effect. These are the following:
The MIT Solar Electric Vehicle Team designs and builds solar-powered vehicles for international competitions.
The MIT Rocket Team, designs, builds, and launches high-powered rockets.
The MIT Robotics Team, which competes in international robotics competitions such as FIRST Robotics.
The MIT Hackathon is a weekend-long event where students from around the world come together to develop and showcase their ideas.
The MIT International Science and Technology Initiatives (MISTI) program, which connects students with internships, research, and study abroad opportunities around the world.
The MIT Media Lab is a research lab that focuses on the intersection of technology, design, and media and is considered one of the most influential research institutions in the world.
The MIT Enterprise Forum, which hosts events and competitions to support students and alumni in starting and growing their own companies.
The MIT Debate Team, which consistently ranks as one of the top debate teams in the country and the world.
The MIT Artificial Intelligence Laboratory, which is one of the most renowned AI research centers in the world.
Again, this list is not exhaustive, and there are a great many additional MIT extracurriculars that are also highly influential and well-known in their respective fields. It is crucial to try out a variety of extracurricular activities in order to find the one that works best for you.
Does MIT Care About Extracurriculars?
Does MIT care about extracurriculars? Although extracurricular activities are taken into consideration as part of the admissions process at MIT, they are not the element that carries the heaviest weight.
The admissions committee is looking for well-rounded students who have proven an interest in something other than academics.
This could be a demonstrated enthusiasm for a sport, music, volunteer work, research, or any other activity. A student's capacity to balance many responsibilities and efficiently manage their time can be inferred from their participation in extracurricular activities, in addition to revealing their interests and talents.
However, it is essential to keep in mind that MIT is primarily an educational establishment and that outstanding academic performance is the aspect that is given the most weight in the admissions decision-making process. The admissions committee makes its decisions after conducting a comprehensive analysis of the student's application, which takes into account the student's academic history, test scores, essays, and letters of recommendation.
It is important to remember that extracurricular activities are evaluated in the context of the student's overall application and that they should be viewed as an opportunity to demonstrate a student's interests and abilities rather than as a means to make up for less impressive academic performance.
In addition, students at MIT are strongly encouraged to participate in extracurricular activities and follow their individual interests outside of the classroom.
Students at MIT have the opportunity to take part in a wide variety of MIT extracurriculars, each of which provides an excellent opportunity to discover new areas of interest, cultivate new talents, and build connections with other students.
Many MIT students believe that participating in activities outside of the classroom enhances their time at the Institute and opens doors to important new doors for their own professional and personal development.
What do MIT Students Do for Fun?
What do MIT students do for fun? The Massachusetts Institute of Technology (MIT) is a prestigious private research institution located in Cambridge, Massachusetts. The Massachusetts Institute of Technology (MIT) is a research university that was founded in 1861.
Its core goals are to advance research, discoveries, and innovative ideas, and the primary fields of study it focuses on include science, engineering, and technology.
However, earning a degree at MIT requires much more than merely showing up to lectures and completing research in the institute's various labs and classrooms.
Students have access to a wide variety of MIT extracurriculars and groups that supplement their academic pursuits and offer them opportunities to grow and develop new interests or activities that they will continue to pursue for the rest of their lives.
These academic pursuits and opportunities to grow and develop new interests or activities complement the academic pursuits that students engage in at MIT.
Outside of their academic pursuits, MIT students have access to a vast array of activities that can be both entertaining and relaxing. Some popular activities include:
Taking part in extracurricular activities: MIT students have the opportunity to participate in a wide variety of clubs and organizations outside of the classroom, ranging from sports teams and music groups to robotics teams and hackathons. These events offer a wonderful opportunity to investigate new areas of interest while also fostering connections with other students.
Sightseeing in the cities of Cambridge and Boston: The Massachusetts Institute of Technology (MIT) is situated in Cambridge, which is located just across the Charles River from Boston. These two cities provide a wide variety of attractions and activities, such as going to historical places, doing some shopping, and checking out museums, theaters, and concert halls.
Spending time with friends: Many students take pleasure in spending time with their friends, whether it is participating in group activities such as playing video games or watching movies together, or simply spending time together and chatting.
Taking part in intramural sports: The Institute for Advanced Study in Technology (MIT) provides intramural sports programs for students who wish to maintain a healthy lifestyle and compete against other students.
Social gatherings and parties: MIT is known for having an active social scene, with gatherings and parties taking place on a consistent basis both on campus and in the surrounding community.
Taking part in activities that take place outside: The campus of MIT features a number of outdoor areas, and the surrounding area offers a plethora of chances for activities that take place outside, such as running, biking, and hiking.
It is essential to remember that students at MIT participate in a wide variety of extracurricular activities, and the kinds of things that interest you and others may not be the same. Discovering the things that you enjoy doing and that makes you happy is the most essential step to taking care of yourself.
How Many Extracurriculars Should You Have?
How many extracurriculars should you have? The amount of extracurricular activities that a student should participate in is not a fixed requirement; rather, it should be tailored to the student's unique interests and aspirations.
It's often a good idea to have a mix of different types of activities, such as academics, athletics, community service, and creative or artistic endeavors.
It is often considered to be more remarkable to have a small number of extracurricular activities that you are actually committed to than to have a huge number of activities in which you have only a passing interest.
Students who are committed to their extracurricular activities and have made an impact via those activities are given higher priority by admissions officers than those students who simply have a large number of club or organization memberships.
It is essential that you strike a balance between the academic responsibilities you have and the extracurricular activities you participate in.
You should make it your top goal to keep your grades up and remain on top of your assignments. Your extracurricular activities shouldn't get in the way of your capacity to do well in school.
To summarize, the number of extracurricular activities you should participate in is largely determined by your personal interests and objectives; however, you should place a greater emphasis on the quality of your involvement rather than the quantity, and you should also make sure that it does not get in the way of your academic responsibilities.
Want to learn more about many of the MIT extracurriculars? You've come to the right place. At AdmissionSight, we have over 10 years of experience guiding students through the competitive admissions process.
AdmissionSight can help you put your best foot forward when applying to college. Contact us today for more information on our services.