MIT Summer Programs
When it comes to things to do during the summer, you have a lot of options. There is the potential for employment over the summer, the opportunity to complete an internship either locally or remotely, or participation in summer sports programs. When it comes to things to do over the summer, one option that is worth considering is participating in the MIT summer programs.
The Massachusetts Institute of Technology, more often known as MIT, is a prestigious institution that offers both undergraduate and graduate degrees. Students who are interested in furthering their education at MIT often choose to participate in the pre-college programs offered by the institute before enrolling in one of the MIT summer programs offered by the institute.
Students may, in some instances, have the opportunity to participate in MIT summer programs at a school that is very high on their list of schools of choice. In other circumstances, he or she might select the program because of their interest in it or its proximity to their home. Some students may even choose to enroll in programs at highly regarded educational institutions. Of these, MIT is by far the most sought-after option. In this piece, we will discuss some of the outstanding MIT summer programs that they offer.
Does MIT have Summer Programs?
If you are the type of student who would like to spend your summer gaining as much practical experience in the fields of mathematics, physics, and engineering as possible, then you might be a suitable candidate for MIT. So, it's no surprise to ask does MIT have summer programs?
The following is a selection of summer programs that previous MIT students have found to be both educational and enjoyable. The institute has placed a priority on selecting selective MIT summer programs, both at MIT and elsewhere, that provide compelling intellectual content and a rigorous educational approach, a great community of like-minded peers to make friends with, and that are either free to attend or, like MIT, offer generous need-based financial aid. These programs have been prioritized.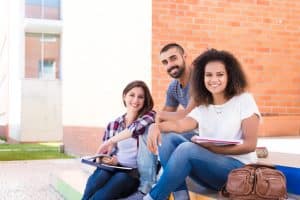 There are no open-enrollment MIT summer programs available, which means that high school students cannot come to campus to attend classes and live in the dorms over the summer. On campus, however, there are a number of smaller, more specialized MIT summer programs that are run by partner groups. If you think that looking at the stars, constructing a robot, or researching the human genome would be a pleasant way to spend your summer, then you might want to consider one of the following activities:
Minority Introduction to Engineering and Science (MITES)
MITES is an intensive academic enrichment program that takes place over the course of six weeks and is held in residential settings. It is designed for approximately eighty promising high school juniors who are interested in pursuing careers in science, engineering, and business, particularly those who come from minority backgrounds and other underrepresented segments of the population. The program is provided at no cost to the kids who participate in it; however, transportation costs are not covered.
Research Science Institute (RSI)
Each summer, RSI brings together approximately seventy high school students at MIT for a period of six enlightening weeks. This challenging academic program has an emphasis on advanced theory and research in mathematical and scientific fields, as well as engineering. Participants are required to do hands-on research in addition to attending college-level classes that are led by renowned academic members. Juniors in high school are eligible to apply for this program, which is offered at no cost to those students who are chosen to participate.
Women's Technology Program (WTP)
WTP is an academic and residential summer experience that takes place during the summer after a student's junior year of high school. During this time, sixty female high school students explore the field of engineering by participating in hands-on classes (which are taught by female MIT graduate students), labs, and group-based projects. At WTP, students can choose to concentrate on either Mechanical Engineering or Electrical Engineering and Computer Science.
Summer Science Program (SSP)
Even though the SSP is a residential program that is held off campus, MIT is a co-sponsor of this program, and a large number of MIT students are among the program's graduates. A primary research project in either Astrophysics or Biochemistry will serve as the organizing principle for the academic program. In the Astrophysics curriculum, each team of three students determines the orbit of a near-earth asteroid (minor planet) based on direct astronomical observations.
As part of the Biochemistry course, each group creates a tiny chemical with the intention of inhibiting an enzyme produced by a fungal crop pathogen. The courses last for a total of six weeks and can be taken at various sites in the states of Colorado, New Mexico, and Indiana.
Beaver Works Summer Institute
The Beaver Works Summer Institute (BWSI) is an intensive program that runs for four weeks during the month of July. It is designed to give high school juniors a taste of what it is like to attend MIT, while also allowing them to work on college-level coursework alongside other students from across the country. BWSI is offered at no cost to students, making it an attractive option for those who may be the first member of their families to pursue higher education.
They provide a variety of courses, including Autonomous Underwater Vehicles, Quantum Software, and Serious Game Design with AI, all of which include concentrations in the programming of autonomous systems as well as other topics. Although only juniors in high school are eligible to participate in this program, there are other programs available online for kids in lower grades of high school.
Lincoln Laboratory Radar Introduction for Student Engineers (LLRISE)
The LLRISE program is a summer institute that lasts for a total of two weeks and teaches students how to construct miniature radar systems. Students participating in the project-based enrichment program are tasked with the creation of a Doppler and range radar.
Engineering and Robotics at MIT
This residential program which lasts for two weeks and is sponsored by National Geographic focuses on three key topics: engineering the future, advancements in computer science, and new robotics technologies. Students are able to learn from National Geographic specialists while experiencing campus life at MIT through a combination of attending lectures and participating in fieldwork.
Why do Summer Programs Benefit High Schoolers?
Having known some of the different MIT summer programs, you might wonder why summer programs benefit high schoolers. There are primarily two advantages of participating in MIT summer programs. The first factor is consideration. Many adolescents have a strong desire to acquire additional information on subjects that are not addressed in sufficient depth during their schooling. Some students even have the desire to study subjects that are in no way covered by the curriculum at their current school.
MIT summer programs give both the content and the tools necessary to delve more deeply into areas of interest. These activities not only result in the acquisition of new information and capabilities, but also in the development of significant insights that can be applied to the selection of a future academic major or professional path.
The second reason why it is a good idea for your child to participate in summer activities is that many college admissions committees will be interested in learning about how your teen has spent his or her vacations. In particular, admissions committees seek candidates who have engaged in meaningful activities during the summer break. Have you participated in any activities that have helped them improve yourself or your community? Summer programs are a good fit for this aim since they provide the kinds of experiences that admissions committees find most appealing to witness.
How do High School Students get into an MIT Summer Program?
So, how do high school students get into an MIT summer program? To enroll in a pre-college program at MIT, in addition to paying a fee and filling out an application form, you are required to make contact with the education coordinator and inquire about the program's current prerequisites. There are certain MIT summer programs that are open to kids who are in the eighth grade or higher, while other programs have stricter age limits. Because of this, it is essential to grasp the whole set of requirements before submitting an application.
If they are eligible, students enrolled in high school can participate in an online program offered by the Massachusetts Institute of Technology (MIT). Students in the 12th grade have a wide variety of choices available to them. EdX is a platform for online education that was developed by the Massachusetts Institute of Technology (MIT) and Harvard University. They consist of age-appropriate and entertaining virtual presentations. There are also some MIT summer programs that can be completed online.
Investigate the various options for programs
Think about your experience, interests, and the kind of job you want to have before you apply. Next, navigate to the Pre-College Programs section of the MIT website and study the numerous options available so that you may select the pre-college experience that best fits your objectives and your schedule.
Verify that you are eligible
Given programs call for applicants to meet particular criteria, such as maintaining a grade point average (GPA) over a certain threshold, demonstrating an intense interest in a particular industry, or being of a particular grade level.
Keep dates in mind
Do some research on the application process to learn when it opens and when it closes so that you can start working on your application as soon as possible and increase your chances of being accepted. If the deadline is missed, there will be no further opportunities to participate in the program during that year.
Fill out the application form
Fill out the application form in its entirety, making sure to include all of the essential information. Personal information such as an address and other contact details, as well as financial information, may fall under this category.
Pay fees
For some programs, a registration fee or application fee may be required in order to participate. When studying a program, it is important to remember to find out if there is an application cost associated with it.
Is the MIT Summer Programs Worth It?
The majority of colleges and universities provide high school students with the opportunity to spend the summer studying on campus. So, is the MIT summer program worth it? Younger students are given the opportunity to play at becoming college students, strolling across the quad to their higher-level classes as any other student would do during the academic year. This opportunity typically comes in the form of residential programs that last for many weeks or months.
It is debatable whether or not this was their original intent. The majority of universities and colleges publicly assert that the purpose of the impressive-sounding summer programs just like  some MIT summer programs they provide is to provide high school students with a taste of what it is like to be a college student. They consume their meals in the cafeterias, sleep in the residence halls, and most significantly, they participate in the same rigorous academic coursework as they would if they were matriculated, students. It will be beneficial to your education.
The MIT summer programs cover a wide range of disciplines, some of which are engineering, robotics, science, and technology. Students who participate in the academic program offered during the summer at MIT are better prepared to succeed academically in college.
The majority of pupils, particularly those who may feel understimulated or underwhelmed by the usual high school course load, may view this chance as something out of their wildest dreams. It is in everyone's best interest to broaden the educational horizons of high school students by introducing them to new fields of study, more difficult academic challenges, and subject matter that is outside of their typical curriculum. If you are interested in a job in the scientific field, enrolling in a summer program is a fantastic idea.
They provide you with experiences in a variety of scientific fields, such as chemistry and biology. Summer programs provide you with hands-on learning experiences that will let you explore multiple career opportunities and help direct your emphasis when applying to college. These experiences can help you decide which colleges to apply to.
In addition, accepted students are accorded the status of Scholars rather than that simple Campers. In order for a student to really get interested in anything and get a head start on their college career, it may be necessary for them to spend the summer at a well-known university among other students who share their interests.
Will Attending a Summer Program Guarantee Admission?
Will attending a summer program guarantee admission? The answer is probably a no, at least not in a way that is directly relevant. It is imperative that pre-college summer programs not be viewed in any way as a backdoor into the respective colleges and universities to which they are attached. The vast majority of these programs have no bearing on the undergraduate admissions procedures of the colleges to which they are attached.
Participation in MIT's pre-college programs offered to high school students does not in and of itself ensure admission to MIT. Students will gain a better understanding of what is expected of them academically as well as what it is like to live in an environment similar to that of a college thanks to the MIT summer programs that are offered.
With the exception of the most prestigious programs, college admissions officers are well aware of the high acceptance rates and price tags of many pre-college programs, and they won't necessarily view acceptance into one as a significant achievement unless the program in question is one of the most prestigious programs available. It's possible that they'll simply interpret it as evidence that your family is well off.
Despite this, it might be beneficial for your child to participate in a pre-college program just like the MIT summer programs before they head off to college. It is important to keep in mind that many summer programs get their professors from the faculty of the college that hosts them. This means that even less selected programs may nevertheless present academic challenges.
In addition, if your child is given the opportunity to enroll in a class that complements their existing passions and areas of expertise, this will highlight their dedication to the topic at hand and strengthen the profile they are attempting to construct for the purposes of their college applications.
Want to learn more about MIT summer programs? You've come to the right place. At AdmissionSight, we have over 10 years of experience guiding students through the competitive admissions process.
AdmissionSight can help you put your best foot forward when applying to college this fall. Contact us today for more information on our services.