Stanford Letters of Recommendation
How Many Letters Of Recommendation Does Stanford Require?
Recommendation letters are a key source of information for prospective employers, scholarship committees, and graduate school admissions committees seeking to understand an applicant's qualities, character, and accomplishments. Transcripts and test results cannot easily provide information about you entirely. It is in your best interest to assist your recommenders in producing the most accurate and thorough Stanford letters of recommendation.
How many letters of recommendation does Stanford require? Firstly, a school report and a recommendation letter from your guidance counselor are required. Stanford is aware that guidance counselors in high schools may not have the chance to get to know you well because they are responsible for hundreds of students. Your guidance counselor's recommendation, which is a necessary part of the application process, can still be useful.
Additionally, two academic instructors or professors must provide Stanford letters of recommendation. A college professor must write at least one of the two letters. A teaching assistant can be your sole choice if you exclusively enroll in large lecture courses, for example.
You may use one job reference in place of one faculty recommendation if you have been employed for a while but have not attended college. Likewise, veterans may substitute one reference from a teaching member for one from their commanding officer.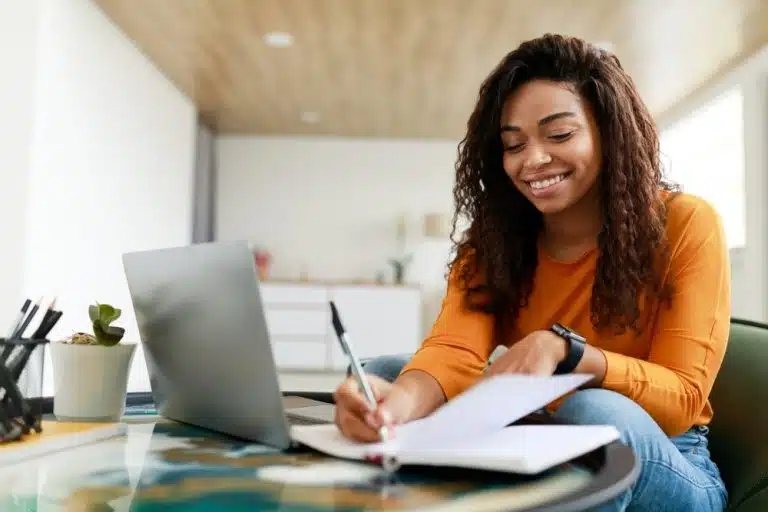 If there is another person who knows you well and can offer a fresh perspective on you, you may submit no more than one optional letter of recommendation. At the top of the letter, request that your recommender include your full legal name, school name, and birthdate.
Please be aware that as optional materials are not necessary for admission, Stanford is unable to confirm the receipt of additional letters. The system does not keep track of these materials.
What Should Be In A Stanford Recommendation Letter?
What should be in a Stanford recommendation letter? It is advised to request letters from English, math, science, foreign language, or history/social studies instructors who have taught you in Grade 11 or 12. If the curriculum was advanced, you may ask a grade 10 teacher for a letter (e.g., Honors, AP, IB). It is strongly advised that letters come from lecturers.
You should not request recommendation letters from the first teachers who just spring to mind. Instead, spend some time thinking back on the classes you did well in, the teachers you interacted with the most, and the potential college majors you might like to pursue. Make your choice of whom to ask based on these factors.
It is crucial to learn how to win over professors since you'll also need to develop great relationships with your recommenders. Asking a teacher who specializes in the subject you want to study in college is a smart option if you are already quite certain of what you want to study. For instance, it makes sense to ask one of your math instructors to write a letter on your behalf if you intend to apply to Stanford's engineering program.
You will need to choose teachers carefully for your Stanford letters of recommendation because recommenders do have the opportunity to decline. Inquire of professors who have observed your interpersonal skills and academic success. Asking your long-term instructor to write your Stanford recommendation letter may be a good idea if you have had them for several years. This kind of instructor could describe how you developed throughout high school.
Remember that many of your classmates will likely make similar requests to the teachers you ask to write your recommendation letters. You will have to work a little harder to assist them in creating the strongest letters you can as a result. Give them a copy of your CV, a list of your extracurricular activities, and a draft of your application essays. A few talking points, such as projects or encounters of which you are very proud, can also be included. This information should be discussed in the Stanford letters of recommendation for them to make an impact on your application.
Furthermore, being of good character is crucial to both your life and your Stanford application. Spend time helping others and learning about what people undergo while you are still in high school. A good character can benefit your application because your professors' letters of recommendation are likely to attest to it. Having strong character is also important because Stanford seeks students who will positively contribute to the Stanford community.
What Is the Deadline For Stanford Recommendation Letters?
Regardless of which application process you select, you must be aware of the critical dates and submit your materials as soon as you can before they pass.
So, what is the deadline for Stanford recommendation letters? The following deadlines are given by Stanford for the application requirements to be submitted:
November 1st – Deadline for standard Restrictive Early Action applications
January 1st – Deadline for Regular Decision applications
You will be informed of Stanford's decision if you apply through the Restrictive Early Action process by December 6. Meanwhile, you will learn the results of your application for the Regular Decision process by April 1st. If you are admitted, you will have until May 1 to decide whether to enroll.
Although Stanford letters of recommendation received after the deadline will still be included with your application, there is no guarantee that the Admissions Committee will read them if they come in after the application review process has started.
What Are the Requirements To Get Into Stanford?
Stanford is a very selective and academically rigorous university, but it is also a place where you're encouraged to express your particular interests and aspirations. Every area of the application highlights your academic successes, interests, and long-term goals. The Stanford admissions committee is interested in knowing how you plan to utilize your time there. Let's go over the answer to "What are the requirements to get into Stanford?" below.
Required Application Components
Common Application
$90 nonrefundable application fee or fee waiver request
ACT or SAT test scores (test optional for 2022–23)
School Report form and counselor letter of recommendation
Official transcript(s) or academic results
Letters of recommendation from two teachers
Mid-year transcript (by February 15)
You must submit the Common Application to Stanford for your application. Moreover, there are essay prompts for your personal essay on the Common Application. The Stanford Questions, which you can access and submit through the Common Application once you add Stanford University to your list of universities, are also required in addition to the personal essay. There are no right or wrong answers in essays, so you should let your voice shine through. The essays are your chance to introduce yourself to Stanford in your own words.
Interview
Restrictive Early Action and Regular Decision applicants have the chance to have in-depth discussions with Stanford alumni during the optional interview. You can learn more about Stanford through this two-way conversation, and the admissions office can learn more about you.
You might be offered an interview with a local, skilled Stanford alumnus volunteer if your high school is near one of the interview locations. Since interviews are scheduled on the availability of local alumni, applicants cannot specifically request one. Your application will be accepted whether you have an interview or not.
Arts Portfolio
You may submit an Optional Arts Portfolio in one of the following categories to showcase your exceptional talent in the fine or performing arts: Theater & Performance Studies, Dance, Music, or Art Practice.
Stanford letters of recommendation may be submitted along with the student's portfolio in music or theater and performance studies. A mentor or instructor in the arts who is most familiar with your artistic endeavors should write the letter. These letters are not required, and portfolios without them will not suffer any consequences.
Transcript
A certified transcript (grades 9–12) is required for students following an American curriculum either domestically or overseas.
Academic results and forecasts are required, if available, for students following an international curriculum (such as A-Level, national curriculum, or IB Diploma outside of the US).
For high school, college, university, or online courses not listed on your current high school transcript, official transcripts are necessary.
Mid-year transcript by February 15 is required.
If you are accepted and decide to enroll, you must submit your final transcript by July 1st with your graduation date on it.
To enroll at Stanford, you must have a high school diploma or the equivalent.
A school authority or testing organization must send all official transcripts and results.
School Report Form and Counselor Recommendation
Your high school college counselor or another school official must submit these documents.
Students can request a counselor to fill out the Common Application's School Report and Counselor Recommendation forms, which also include recommendation letters.
Take note that your counselor must submit the School Report, a compulsory form that may be found in the application. Stanford learns about your academic strengths in the context of the academic programs offered by your school through the school report.
Even if your high school has a published school profile, it does not by itself satisfy the School Report form requirement.
What Does Stanford Look For In Applications?
What does Stanford look for in applications? According to Stanford, selecting applicants for admission to the university involves a comprehensive admissions process. Stanford considers every component of an application as a component of the integrative whole that reveals more about the candidate.
The university cites four factors that the admissions committee considers:
Academic prowess
Intellectual vigor
Extracurricular pursuits and interests outside of school
Context
Let's examine these areas and a brief explanation of what each entail.
Academic Prowess
According to Stanford University, the main factor used to assess applicants is their academic records. The institution claims that there is no minimum GPA requirement. However, countless applicants with perfect or almost perfect GPAs submit applications each year, and yet many of them are rejected.
When you consider academic achievement from the perspective of the admissions officers at Stanford University, you should realize that you should have excellent grades throughout high school in addition to having one area in which you demonstrate extraordinary aptitude or promise. For instance, getting a 4.0 GPA on a scale of 4.0 is commendable. However, you will be more likely to get noticed if you have a 3.75 GPA and have won top honors in a prestigious international science competition like the Intel International Science and Engineering Fair.
Intellectual Vigor
Additionally, the university is looking for students that are intellectually active in all facets of their lives. In their writing and in the recommendation letters that are written about them, they are looking for kids who exhibit intellectual curiosity.
Stanford seeks applicants who will challenge themselves academically and who can be counted on to participate in engaging discussions both in and outside of the classroom. To have a positive influence on your fellow students and the university, they want to see that you are dedicated to your academic goals and research.
Extracurricular Pursuits and Interests Outside of School
Stanford claims to be interested in your extracurricular activities and other endeavors in addition to what you accomplish in the classroom. Stanford indicates that this is unnecessary, even though some students believe they must engage in a wide range of activities to stand out.
Instead of seeing that you have dabbled in a wide range of hobbies with no true passion in any of them, Stanford is more interested in seeing the depth of your participation in one or two things. Stanford wants to know what kind of an impact you have had on your family, school, club, and community through your extracurricular activities and non-academic interests.
The school is also interested in knowing how your activities have affected you. You might get a second look if you have excelled in a particular sport. Before granting you admission, Stanford will want to demonstrate that you have achieved academic success.
Context
Context is crucial. Stanford stresses that it considers every aspect of your application considering your past, educational possibilities, and obligations to your family and job. This gives the admissions representatives a clearer idea of how you have been able to make use of the chances in your environment.
Even if these elements might offer you a general sense of how Stanford admissions officers assess applications, it's crucial to take a closer look at how to get ready to apply for admission to Stanford. Since we have discussed the Stanford letters of recommendation, you should explore how to craft other components of your application well. You may also consult experts regarding the college admissions process and the actions you may take during high school to raise your chances of getting accepted to Stanford.
AdmissionSight is one of the leading admissions counseling companies in the US. One of the best records in the industry is that, on average, 75% of our students are accepted into an Ivy League institution, including Stanford, MIT, UChicago, and Caltech.
Feel free to book an initial consultation with our experts to learn more about our services and what we could offer college aspirants like you.