UChicago Academic Calendar
Does UChicago Use Semesters Or Quarters?
Does UChicago use semesters or quarters? Using a quarter system, the UChicago academic calendar is divided into three to four separate sessions of classes each year. It has shorter academic units than semesters. Each year, the quarters are in the Autumn, Winter, Spring, and Summer. Instead of having three distinct sets of classes (and teachers) over the academic year, students will spend the same amount of time in class as they would under a semester system. Students can easily take advantage of the enormous variety of courses the University of Chicago has to offer because of the quarter system. Let's take a quick look at the UChicago academic calendar for the academic year 2022-2023.
2022 Summer Quarter
| | |
| --- | --- |
| Start of Summer quarter | June 13th |
| Juneteenth (Observance) | June 20th |
| Independence Day holiday | July 4th |
| End of Summer quarter | August 20th |
2022 Autumn Quarter
| | |
| --- | --- |
| Start of Autumn Quarter | September 27th |
| Thanksgiving Break | November 21st to 25th |
| Reading Period | December 3rd to 5th |
| End of Autumn Quarter | December 10th |
2023 Winter Quarter
| | |
| --- | --- |
| Start of Winter Quarter | January 3rd |
| Martin Luther King Jr. Day | January 16th |
| Reading Period | March 4th to 6th |
| End of Winter Quarter | March 11th |
2023 Spring Quarter
| | |
| --- | --- |
| Start of Spring Quarter | March 20th |
| Reading Period | May 20th to 22nd |
| Memorial Day | May 29th |
| Convocation | June 3rd |
| End of Spring Quarter | June 3rd |
Without prior notification, all dates are subject to change.
How Many Classes Can You Take In A Semester At UChicago?
How many classes can you take in a semester at UChicago? Since the UChicago academic calendar uses the quarter system, a full-time course load per quarter is split into three or four courses; the tuition is the same in both cases. A student typically enrolls in at least six 400-unit quarters and as many as six 300-unit quarters over the course of a conventional four-year program (twelve quarters).
Throughout their undergraduate careers, students are expected to enroll in a full-time course load throughout the Autumn, Winter, and Spring quarters, which equates to 300 or 400 units per quarter.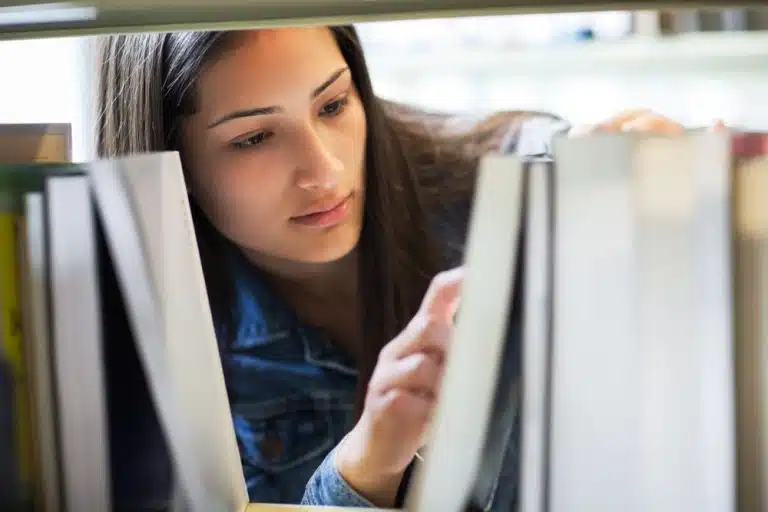 Except in a very small number of circumstances during their final registration year, students are not permitted to take more than 500 units. Students should consult their advisor about this and, if necessary, submit a petition to the college's dean of students.
A student must finish the necessary 4200 units in 12 quarters by enrolling in six quarters with a three-course load and six quarters with a four-course load in order to achieve good progress toward the degree. These figures could be impacted by accreditation, AP and IB tests, transfer credits, or credits obtained during the summer term in the UChicago academic calendar.
Students who need an extra quarter of enrollment to finish their primary major may, under certain restrictions, file a petition to the dean of students. Every petition will be examined individually.
Normally, applications for one more quarter of enrollment to finish a secondary major or minor will not be taken into consideration. Please take note that the twelve-quarter enrollment policy does not apply to summer quarters. Typically, students don't have to ask for permission to enroll for a second summer quarter.
What Is the Application Deadline For UChicago?
After discussing the UChicago academic calendar and the important dates in each quarter, let's move on to the application process. There are four application options available to first-year applicants at the University of Chicago. No matter which of these options you select, your application will undergo the same thorough screening procedure, so pick the one that best fits your needs.
You should think about when you will be prepared to apply and whether you are ready to make a legally binding commitment to UChicago when choosing the UChicago application plan that is best for you. You should also be aware what is the application deadline for UChicago depending on the application option.
UChicago offers two Early Decision rounds if you are positive that UChicago is your top choice and that you would enroll if accepted. In addition to our Regular Decision plan, the institution also provides a non-binding Early Action plan.
Application Deadline for Early Action
Decision Notification: Mid-December
Response Date: May 2nd
When a student is unsure of the institution they want to attend but still wants to apply early and receive an admissions decision early, our Early Action (EA) deadline is the best option. You have a few months to decide whether to attend if accepted, and applying as an Early Action applicant does not obligate you to do so.
The admissions decision for Early Action applicants will be either admit, refuse, or defer.
Application Deadline for Early Decision I
Decision Notification: Mid-December
Response Date: Mid-January
The ideal candidates for our Early Decision I (ED I) application option are students who have named UChicago as their top choice and are confident that, if admitted, they would enroll there right away. This admissions plan is legally binding, so if you are accepted, you agree to enroll at the University of Chicago, withdraw any pending applications from other institutions, and refrain from applying to any other colleges.
In addition to submitting an Early Decision application to one college, students may also submit non-binding admission proposals to additional colleges.
An admissions decision of admit, deny, or defer will be given to Early Decision I applicants.
Application Deadline for Early Decision II
Decision Notification: Mid-February
Response Date: Early March
The greatest candidates for our Early Decision II (ED II) application option are students who have picked UChicago as their top choice and are certain that they would enroll there right away if admitted but who are unable to submit their applications by the November 1 Early Decision I deadline.
This admissions plan is legally binding, so if you are accepted, you agree to enroll at the University of Chicago, withdraw any pending applications from other institutions, and refrain from applying to any other colleges.
In addition to submitting an Early Decision application to one college, students may also submit non-binding admission proposals to additional colleges.
An admissions decision of admit, decline, or waitlist will be given to Early Decision II applicants.
Application Deadline for Regular Decision
Decision Notification: Late March
Response Date: May 2nd
The typical non-binding application plan is the deadline for our Regular Decision (RD). Regular Decision applicants do not have to promise to attending if accepted, and they have more than a month to let us know if they will.
An admissions decision of admit, deny, or waitlist will be given to Regular Decision applicants.
What Are the Big Social Events At UChicago?
The University of Chicago has developed a variety of distinctive traditions since its founding in 1890. Let us learn more about what are the big social events at UChicago and the customs students enjoy over the years.
Scav Hunt
The annual Scavenger Hunt at UChicago has become a tradition that transcends the boundaries of the school.
Teams have four days to create, invent, perform, solve puzzles, and finish over 300 items on the list, many of which seem unachievable, following an exciting midnight list release party. A road trip involving some of the goods can take participants up to a thousand miles from Chicago. Others take part in the Scav Olympics, a collection of absurd little contests.
The other items on the list include creating a periodic coffee table of elements, converting a city bus into a bowling alley, creating a stationary bicycle-powered microwave that can fully cook a HotPocket, and more.
Kuviasungnerk/Kangeiko
A week-long celebration in January is organized by the students of the Council on University Programming and combines the words kangeiko, which means "calisthenics," and kuviasungnerk, which means "happy times" in Icelandic.
Every day at 5 a.m., hundreds of students get out of bed to practice yoga, sun salutations, and crew. The students walk to Promontory Point on the last day of class to perform sun salutations as the sun rises over Lake Michigan. Activities in the afternoon include ice skating, s'mores, and faculty fireside discussions. The Polar Bear Run, a frigid race around the quads, brings the event to a close.
Summer Breeze
The student-run Council on University Programming transforms the Main Quad into a carnival-style area during the day with free food, live music, a bouncy house, and other attractions. The student-run Major Activities Board organizes an outdoor performance at Hutch Courtyard in the evening with a lineup of notable musical acts.
Study Breaks
For the purpose of bringing Housemates together for food and chat, there are typically two weekly study breaks. Each member of the household prepares a different recipe. In order to entice classmates to join, student clubs frequently organize study breaks with free food.
Doc Films
Doc Films, one of the nation's most active film society, shows at least one film practically every evening. The free sneak previews of new movies are not to be missed, especially as the stars or directors will occasionally show up to answer questions, aside from the weekday film series and the second-run blockbusters on the weekends.
University Symphony Orchestra's Halloween Concert
The University Symphony Orchestra's performers wear costumes for Halloween for the first concert of the year. The orchestra and the other performance groups perform all year round.
George E. Kent Lecture
During Black History Month in February, the Organization of Black Students (OBS) sponsors the annual George E. Kent Lecture, which invites well-known intellectuals and members of the social world to campus to present their viewpoints.
Cultural Shows
Every spring, a variety of student organizations host elaborate dinners and performances, including the Korean Student Organization, the South Asian Student Association, the African and Caribbean Students Association, and the Chinese Undergraduate Students Association.
Festival of the Arts (FOTA)
A student-run group called FOTA supports and finances artistic projects across the University of Chicago, bringing a vibrant arts scene to campus. FOTA concludes in a week-long event where student artists can get financing and display space for their unique, frequently eye-catching work.
What Is It Like Being At UChicago?
In the renowned Midwest metropolis of Chicago, UChicago is situated on Lake Michigan. Within the smaller campus community, students have access to everything a world-class metropolis has to offer. The University of Chicago lays a strong focus on community involvement and inclusion. On Chicago's South Side, the university is the largest private employer.
The UChicago academic calendar might have given you information about the sessions in an academic year. Now, you might be curious, beyond studying and exams, what is it like being at UChicago? The following are some exciting things in store for you:
Residence and Dining
At UChicago, a residential campus community is created by sharing a common area and a similar mindset. Faculty, staff, upper-class Resident Assistants, and a group of about 100 students who share a collection of private rooms and communal areas within a residence hall make up our residential Houses. The moment you step foot on campus, your House becomes a home.
Resident Heads welcome you into their homes, sharing details about their families (and pets), providing study breaks, Bad Movie Nights, 10-minute dance parties during finals week, and leading hikes to the Indiana Dunes.
Three eating commons, a dozen campus coffee shops, plus a large selection of additional restaurants within walking distance provide students at UChicago with a wide array of options. Most students who reside in the Houses benefit from an endless and continuous food plan that offers scrumptious and wholesome options for every diet.
Student Clubs and Activities
Student life is about making the most of UChicago. UChicago provides year-round activities to pursue intellectual and personal interests, ranging from intramural sports, music groups, theater, improv comedy, and more to civic, political, and entrepreneurial opportunities. These are offered through the College and University's programming and more than 400 student organizations.
Contrary to common belief, the University of Chicago maintains a vibrant extracurricular scene, dispelling the notion that it is "where the fun comes to die." The student body is very interested in multicultural organizations, pre-professional organizations, athletics, Greek life, and artistic organizations.
Additionally, UChicago boasts a few distinctive student organizations, including the circus, Le Vorris, Vox, and MODA, the school's fashion publication. The University of Chicago boasts a vibrant tradition of comedic performance as the birthplace of improv. The Compass Players, a University of Chicago acting ensemble that later became The Second City, invented improvisational comedy in the 1950s. Then, in 1986, the co-founder returned to UChicago and founded Off-Off Campus, which is now the university's performing improv comedy group.
Athletics
Through Athletics & Recreation, UChicago students have access to a wide range of sports and fitness facilities, activities, and services. Fitness and sports can have a significant impact on your health and happiness, whether you compete on a varsity team for the university or play intramural broomball with members of your House. Additionally, students can interact socially with other university community members.
Sports & Recreation offers a variety of opportunities, including:
Varsity Sports: The University of Chicago offers twenty varsity sports that participate in the University Athletic Association (UAA) Conference and NCAA Division III.
Intramural sports are a great way to foster a sense of community, mingle with people, and stay active. Each year, UChicago offers more than 32 intramural sports.
Sports Clubs: Sports Clubs often have two levels of participation: Athletic Clubs, where students compete against other clubs, colleges, and universities outside of class, and Recreational Clubs, where the focus is on learning tactics and skills.
Academics
All undergraduate students at UChicago College begin their studies with courses from the Core curriculum, an integrated, multidisciplinary sequence of courses that aims to develop the mental habits and writing, critical thinking, and analytical abilities expected of a member of contemporary society. The Core introduces the methods of investigation utilized in all academic fields, including science, math, the humanities, and social sciences.
The 53 majors offered by UChicago College are in one of the five Collegiate Divisions and can be completed in nine to 19 courses, depending on the departmental requirements. The UChicago economics program aims to communicate how economics reason, from fundamental concepts to advanced topics classes, from prerequisite mathematics and statistics courses to research opportunities.
Another popular major in the study of life—past and present— is called biology. The UChicago faculty holds that a thorough understanding of biology is necessary for comprehending both oneself and the environment in which one lives. Finally, the Department of Mathematics at the University of Chicago offers both undergraduate and graduate students a comprehensive education in mathematics and applied mathematics in a research-friendly atmosphere.
When thinking about how to get into UChicago, make sure every aspect of your application is as strong as it possibly can be. To ensure that your grades are on a level with the UChicago average GPA, prepare throughout high school. Additionally, start your studies early to make sure your SAT scores are in line with the UChicago average. You can cope with the low UChicago acceptance rate thanks to all of this.
So start planning as soon as you can. AdmissionSight is also available to extend assistance in the tough college admissions at UChicago. Feel free to set up an initial consultation to further discuss your application with AdmissionSight experts.