UCLA Regular Decision Notification Date
When Does UCLA's Regular Decision Come Out?
The University of California, Los Angeles (UCLA). It is one of the most distinguished universities in the country, claiming the first rank, along with UC Berkeley, among the top public universities in the country. UCLA boasts a historic athletic department and provides students with a rich and active campus life in Los Angeles—at the base of the Santa Monica Mountains and only five miles from the Pacific Ocean. It is no surprise that UCLA receives the most applications from any college in the country. If you are one of those aspirants, you might wonder, "When does UCLA's regular decision come out?" Like other UC schools, the UCLA regular decision notification date is any day between March 1 and 31.
The UC application will be available on August 1, and the application filing period will be from November 1 to November 30. UCLA does not provide an Early Decision option.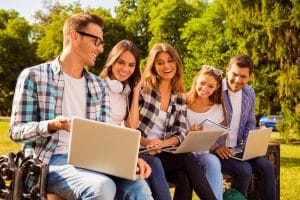 If you are a fall-term freshman applicant, the UCLA regular decision notification date falls between March 1 and March 31. These notification dates apply solely to applicants for the fall term who filed their application between October 1 and November 30.
How Does The UCLA Admissions Process Work?
How does the UCLA admissions process work? The UCLA application consists of several components, each essential to be admitted during the UCLA regular decision notification date for this admissions cycle. As mentioned earlier, there is no UCLA Early Decision option; applicants are recommended to send all UC Personal Insight Questions, optional test scores, and other materials to UCLA admissions before the UCLA application deadline.
UCLA does not accept the Common App or the Coalition App. Instead, you will submit all your documents through the UC application platform.
UCLA admissions decided not to consider standardized test scores until the Fall of 2024. Applicants do not need to present ACT or SAT scores for admission, and they will not be used in the application evaluation process.
GPA
There is no GPA requirement for admission since they understand that every student's potential extends beyond their grade point average. However, they have identified the average unweighted GPA which is 3.93. The middle 50% of admitted students had a GPA between 3.92 and 4.00.
You must maintain a solid, consistent GPA close to 4.0 throughout high school. Higher grades showcase your academic ability as well as your ability to bear the rigor of UCLA undergraduate programs.
Required Courses
There is no set academic path that students must take, although UCLA expects candidates to excel in the most demanding curriculum accessible to them, such as AP or IB subjects.
Prospective students must complete 15 A-G courses, at least 11 of which must be completed before beginning their final year.
The following are among the A-G requirements:
History/Social Science (2 years)
College-preparatory English (4 years)
Mathematics (4 years suggested; 3 years required)
Laboratory science (3 years recommended; 2 years required)
Language other than English (3years recommended; 2 years required)
Visual and Performing Arts (1 year; only if available)
College prep electives (1 year)
Personal Insight Questions
These questions are most likely the most time-consuming and interesting component of the application. Freshman applicants are given eight questions to pick from, four of which they must answer. Transfer applicants will be asked one mandatory question, as well as three of seven optional questions.
UCLA advises applicants to choose the questions that are most relevant to their experience and best reflect their situation. The response is limited to 350 words thus, you must be concise with your answers. The questions, as the name suggests, are so personal that many people may struggle to stay under the word limit; brainstorming and outlining will help you craft the perfect essays.
Moreover, all questions are given equal weight, the questions you choose to respond to will not provide you with an advantage or disadvantage in the application review process.
The University of California system offers a single application for all its campuses, including UCLA. This means that you will not be required to submit additional essays regardless of how many universities in the UC system you apply to.
UCLA admissions will start the holistic assessment process once the application deadline has passed. In other words, UCLA admissions will assess your overall application, not simply your academic background.
The UCLA admissions assessment process is based on 13 criteria, which include quantitative and qualitative data, academic and personal achievements, and the context of the student's opportunities. All applications are assessed at least twice by two admissions team members before being assigned a holistic rank. UCLA seeks candidates that demonstrate leadership, initiative, intellectual curiosity, and tenacity.
UCLA admissions officers consider the following factors when making admission decisions:
Complete high school record of success in college preparatory studies
Personal characteristics
Potential contributions to the campus's intellectual and cultural vibrancy
Success in academic enrichment programs
UCLA does not take demonstrated interest in the review process into account. Instead, all accomplishments (academic and personal) are evaluated considering the applicant's circumstances.
To improve your "how to get into UCLA" approach, you will need to do more than just fulfill the admission requirements or the UCLA GPA criteria. Because your readers (admission officers) will not be looking at your UCLA SAT scores, make sure you focus on your academics and extracurricular activities at the same time.
Every year, many more students apply to UCLA than the school can accept. Many first-year applicants have excellent academic backgrounds. The admissions officers focus on successful applicants who display intellectual curiosity, leadership, initiative, and determination during the review process. They are the students who would make the greatest contributions to UCLA learning community. These are the students who will benefit most from immersion in UCLA's dynamic learning environment.
Although grades and curricula are essential indications of academic accomplishment, we all know that they only tell half the picture. As a result, when considering students for admission, the officers consider a wide range of characteristics.
UCLA is a public, land-grant university and the future of California is greatly dependent on its future leaders. As a result, UCLA has a duty to serve the state of California by training future leaders in science, industry, and the arts.
Individual admissions decisions in California cannot consider an applicant's ethnicity or gender. Student diversity, on the other hand, is a compelling interest at UCLA. A rich and dynamic learning environment is enhanced by diversity. That setting best prepares future leaders for the problems and opportunities that await them.
How Many People Get Waitlisted By UCLA?
The surge in applications caused the admission officers' duties to become even more difficult as they attempt to forecast the size of their incoming freshmen class. The yield, or the percentage of students who are accepted and enrolled at a specific university, might vary substantially from year to year. If admissions authorities allow too many students, the institution may not have enough housing or classroom space for everyone. If they admit too few people, there will be empty seats. As a result, many colleges rely on the waitlist to fill those last-minute open spots.
The admissions officers appreciated your application, but there weren't enough seats in their freshman class right now to offer you a spot. If enough students decline their admission offer, you might be lucky enough to acquire a spot yourself.
Moreover, the University of California, Los Angeles is a prestigious institution, and admission to a prestigious institution can be challenging. It is important to note that putting someone on a waitlist involves adding them to a list of people who have requested something that is currently unavailable but may become available in the future.
During the UCLA regular decision notification date, applicants are notified that they have been selected for the UC waitlist.
Waitlist offers for incoming first-year students applying for the fall term will be extended to applicants by the end of March, and the deadline to accept those offers is April 15. There is a possibility that waitlists will continue into the summer depending on the admission requirements of each college.
Take note that your position on the UC waitlist is not determined by how quickly you answer, you must respond carefully and wisely.
You are permitted to accept waitlist offers from several schools, but you are restricted to accepting only one offer of admission.
How many people get waitlisted by UCLA? In 2019, about 13% of UCLA waitlisted students were admitted. UCLA's waitlist admission rate increased to 19% in 2020, consistent with the trend at many highly prestigious colleges as these schools had to fill the seats of admitted Class of 2024 students who chose to take gap years due to the pandemic.
If you wonder what should be your next step after accepting a spot on the UCLA waitlist or to any other school, make sure to check if they have requirements for waitlisted students. For UC schools, if the campus you're applying to has an optional or required waitlist statement, make sure to explain why the campus is the best fit for you in the statement. For example, "What opportunities will be available to you on campus, and how do you expect to take advantage of them?"
In addition, you should also emphasize why you are the best student for that specific college. You may answer questions like, "What experiences, expertise, talents, and traits will you bring to campus, and how will you positively contribute to the student body and/or the campus community?"
Applicants who were granted a waitlist option are not permitted to appeal. If your campus has an optional or mandatory waitlist statement, you can utilize it as an appeal if necessary.
Does Early Action Increase Chances At UCLA?
The University of California, Los Angeles is a research university that is open to the public. The university is regarded as a "public Ivy," one of the most prestigious and competitive in the United States. Students are eager to know the answer to the query "Does early action increase chances at UCLA?"
While official Class of 2026 figures is yet to be announced, it was revealed that 149,779 people applied for the 2022-23 freshman class. UCLA admitted only 15,028 of the 139,490 freshman students that applied for the Class of 2025 during the UCLA regular decision notification date. This translates to an 11% acceptance rate.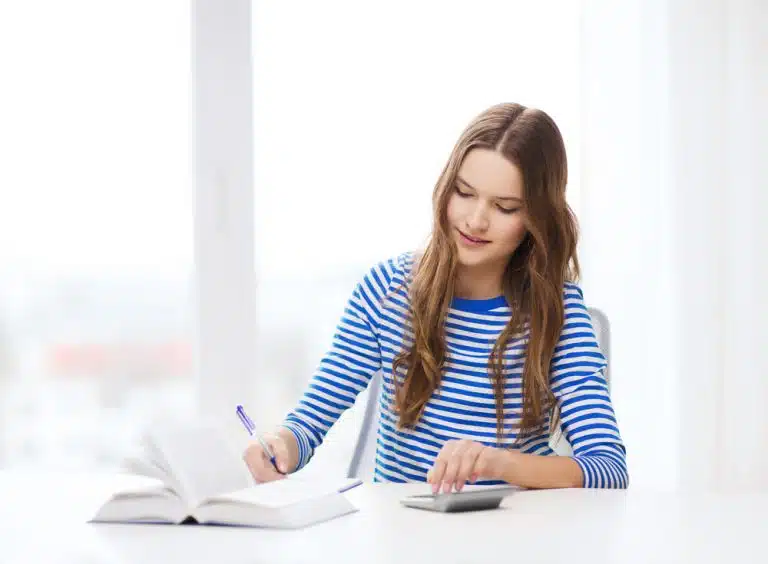 When the overall acceptance rate was a more favorable 14% the prior year (the most recent data that is available), California residents were accepted at a rate of 14% while students from other states were successful 21% of the time.
Every year, admissions personnel review thousands of applications. How do you distinguish your UCLA application and increase your chances of admission? Here are some pointers to help you stand out in your UCLA application:
Recognize the Selection Criteria.
Understanding the selection process is crucial for admission to UCLA. Admissions committees search for the following:
Record of Achievement in College Preparatory Coursework
Personal Characteristics
Access to Opportunities
Challenges/Obstacles
Potential Intellectual and Cultural Contributions
Academic Success in Enrichment Programs
Other Accomplishments
Throughout the reading process, senior admission professionals perform additional checking for consistency and completeness. Extensive reader training, a thorough reading of all applications, and stringent monitoring measures assure the consistency and dependability of the review process.
When examining an application, applicant readers use the following faculty-approved criteria. Criteria do not have predetermined weights.
Coursework And Grades Should Be Prioritized.
To get into UCLA, you must be a high achiever. If you're still a sophomore or perhaps a junior in high school, plan to improve your coursework game as soon as possible.
Take advanced classes to improve your GPA. A flawless GPA is not enough for this elite school; your courses must also be tough. Demonstrate that you are not afraid of hard work and that you are willing to push yourself by taking rigorous classes.
Create Outstanding Essays.
Although an excellent GPA is required, grades alone will not get you accepted. To stand out and gain admission to UCLA, you must demonstrate your distinctiveness through admissions essays.
Make use of the specific prompts to show how you positively impact your community and make a difference. Concentrate on your leadership abilities, how they have grown during high school, and how you demonstrate them.
Display Your Interest.
Though UCLA does not consider demonstrated interest in the review process, colleges, in general, want applicants to attend their school if they are admitted. If UCLA is your top option, make sure to mention it somewhere in your application or essays. Schools strive to accept students who are likely to accept an admission offer. If you display a strong desire to attend UCLA, the odds may be in your favor.
Concentrate on Your Strengths.
It's tempting to demonstrate to admissions committees how you excel and are interested in everything while drafting college applications. You are unlikely to stand out if you fill out every extracurricular entry on the application with subpar activities.
Instead, concentrate on quality; ask yourself, "What is it that you do very well?" Make a statement about what makes you unique. Do not attempt to be like everyone else or do "just fine" in every activity.
It is tough, but not impossible, to gain admission to UCLA. To get accepted, you must not only be an extraordinary student but also demonstrate how you are exceptional outside of the classroom. The UCLA regular decision notification date will be the biggest day for you so, to make sure you will receive great news on that day, AdmissionSight will help you craft a strong and competitive, application.
At AdmissionSight, we have over 10 years of experience guiding students through the competitive admissions process to get accepted to the top universities in the world. On average, 75% of our students are admitted to an Ivy League university, Stanford, MIT, UChicago, and Caltech, one of the highest track records in the industry. Feel free to set up an appointment today to book your initial consultation.