What Is It Like to Attend Stanford?
How is college life at Stanford?
How does one go about their studies at Stanford? A lot of people are wondering "What is it like to attend Stanford?" and what college life awaits them when they surpass the challenge of the rigorous application process.
Well, Stanford students that come from almost 70 countries and all 50 U.S. states live on campus.
Students at Stanford have the motivation to collaborate with one another in order to have an effect on the outside world from the time they are freshmen until the time they graduate from the undergraduate program.
In addition, they also develop a sense of community outside of the classroom through activities such as living together, participating in on-campus communities, and participating in the many volunteer opportunities made available by the Haas Center for Public Service.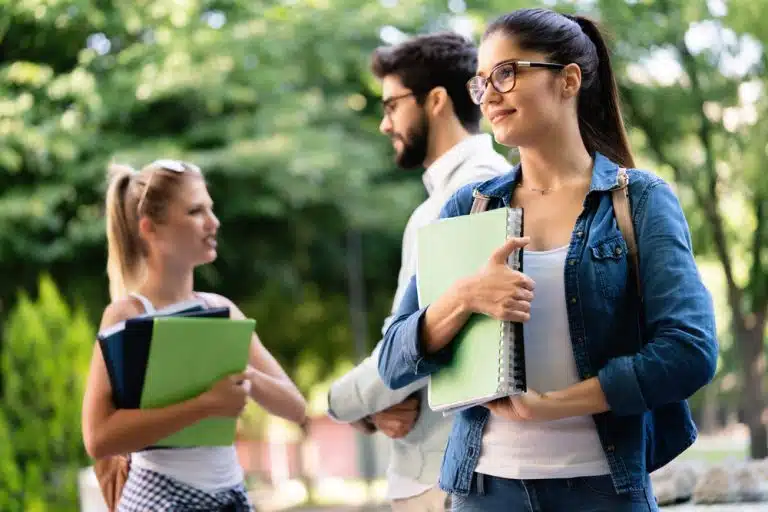 Students at Stanford have demonstrated that they are dedicated to addressing the welfare of others, recognizing national and global inequities, and winning awards such as the Rhodes Scholarship, the Marshall Award, and the Truman Scholarship.
To get into more detail, here are some college life aspects that will allow you to picture "What is it like to attend Stanford?":
The First-Year Experience
First-year and transfer students are welcomed into the Stanford family during New Student Orientation, at which point they are given an overview of the various possibilities and services that the Farm has to offer.
As a new student at Stanford, you have a variety of options available to you regarding where to begin your undergraduate education. You will also have access to a wide range of advisors located right here on campus.
You will have the ability to build your own educational path and get the most out of your time spent at Stanford thanks to the comprehensive academic advice and research opportunities provided by Academic Advising.
As a first-year student, you will have the opportunity to schedule meetings with your Academic Advising Director (AAD), who is a residentially-based advisor assigned to all students living in your residence.
During these meetings, you and your AAD can discuss the courses and interests that you are interested in pursuing during your time at the university.
Campus Communities and Service Opportunities
At Stanford, your stay will be about more than just your academics. You are strongly encouraged to try new things, pivot if necessary, and make meaningful connections with people and communities outside of the classroom setting.
You are encouraged to enrich your life while you are a student at Stanford. You can explore the student groups, community centers, and administrative offices on campus that can assist you in becoming more involved in campus life and in getting to know both yourself and the people around you.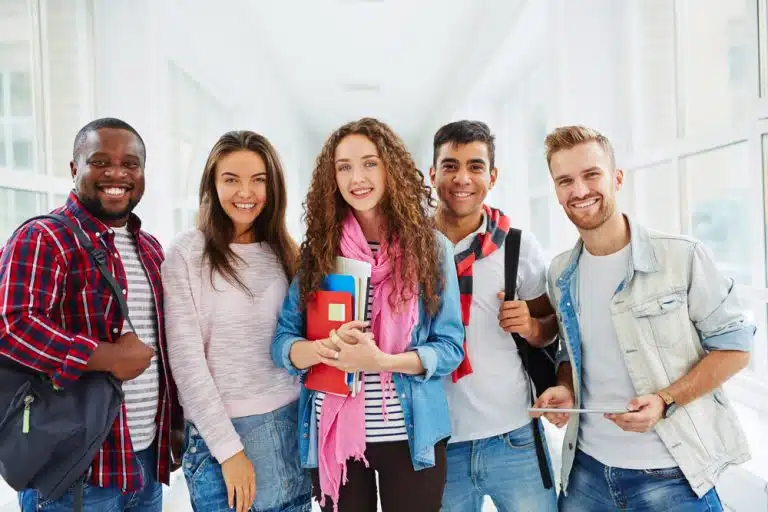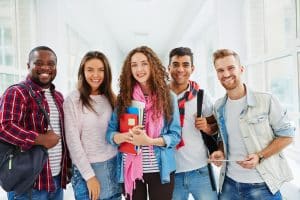 There are over 600 student organizations at Stanford that connect undergraduates with a community of other students and offer them opportunities in the areas of academics, the arts, athletics, culture, politics, and religion, as well as service-oriented opportunities. These opportunities are available both on and off campus.
In addition to helping students make friends across a variety of degrees, interests, and classes at Stanford, Greek organizations provide individuals with the opportunity to develop their leadership abilities and experience personal growth.
Housing & Dining
The most recent iteration of Stanford's housing program, known as ResX, provides incoming first-year students with a housing guarantee for the full four years. The majority of Stanford undergraduates (97%) live on campus, so creating a sense of community in residence and dining halls is second nature.
A belief that students and faculty should live and learn in the same areas has been maintained by Stanford University ever since it first opened its doors in 1891. This idea is reflected in "What is it like to attend Stanford?" in the layout of the campus, which was designed with the understanding that a genuine college experience can only be achieved in this way.
The residential system at Stanford ensures that new freshmen will have residence on campus for the whole academic year, whether it be full or partial quarters. Transfer students, on the other hand, are only guaranteed nine full or partial quarters.
Meanwhile, Stanford Dining, Hospitality & Auxiliaries are dedicated to achieving excellence by delivering meal programs that contribute to the growth of communities both within individual households and throughout the surrounding neighborhoods.
In order to foster new relationships and give students the opportunity to participate in intellectual and engaging conversations with their peers, faculty, and other members of the Stanford community while sharing a meal, Stanford provides meal plans that have a significant value, the highest quality food possible, and the flexibility to dine anywhere on campus.
As part of its leadership, Stanford Dining embodies the Menus of Change Principles, which enables it to cater to the diverse nutritional requirements of the Stanford community. It takes great pride in offering a wide variety of dietary options that are not only delicious but also nutritious and sustainable.
Students who want assistance with their dining experience due to food allergies, religious requirements, medical needs, vegan or vegetarian diets, or any other nutritional requirements can also acquire it through the Eat Well Stanford program.
Sports and Recreation
The atmosphere that a collegiate sports fan experiences at Stanford are unlike any other. Cheering for the Cardinal is a year-round experience due to the fact that there are 36 varsity sports, more than 30 club sports, and dozens of intramural options.
Stanford's athletic program is considered to be the most successful in the country, and the university is committed to fostering greatness in both its academic and athletic programs.
All students have the opportunity to participate in athletics and improve their level of physical fitness through the Departments of Athletics, Physical Education, and Recreation's range of programs, which are designed for students with varying degrees of athletic ability and interest.
The vast majority of Stanford's students participate in some aspects of the university's large array of athletic facilities and opportunities, which include intercollegiate competitions, club sports, intramural play, and instructional opportunities as well.
What are students like at Stanford?
How would you describe the typical Stanford student? Students with grade point averages of 4.0 or higher made up 75% of the incoming freshman class that was accepted. 78% of the candidates had high school ranks that placed them inside the top 10% of their courses, with only 5% accepted into the program.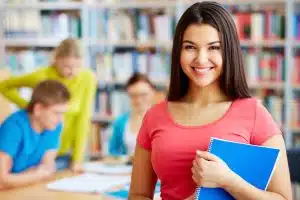 Students at Stanford are not only driven and ambitious but also intensely engaged with the world around them and passionately concerned about making an influence on their communities.
They are great achievers, but they are also some of the most driven people to give back to the communities from which they came and the individuals whose help they received on the path to success.
In addition, students at Stanford have an unprecedented amount of independence in their academic pursuits. Students at Stanford have the ability to take classes from a wide variety of academic fields because the curriculum is intentionally structured to be flexible. It exemplifies the essential components of a powerful education in the liberal arts.
Students at Stanford have practically an endless variety of personalities, interests, and skills, but they all have a strong desire to thrive in the sectors in which they have chosen to pursue careers and to have a positive impact on the world.
What is the vibe of Stanford?
How would you describe the atmosphere of Stanford? Lots of different things to experience on campus, from themed housing to organized community service showcasing "What is it like to attend Stanford?". Every way of living is tolerated, and regardless of the community you belong to, you can rest assured that there are many others just like you.
There are students here who hail from a variety of countries. Most people are liberal. Very few individuals are guilty of bragging or boasting about their histories.
The way of living in San Francisco unquestionably had an impact on the way students lived at the college. The LGBT community is one that is actively involved in its activities and is widely welcomed.
At Stanford, all religions are represented, and students of any race or ethnicity are free to practice their faith without fear of harassment. The university places a strong emphasis on racial diversity.
We at AdmissionSight, greatly hope that the information provided above will be helpful to you. But, should you need more, we got you covered.
With over a decade of experience, AdmissionSight can help and provide you with all the information you need to go to the school of your dreams. Contact us at your earliest convenience.