What Should You Do When You Get A College Rejection Letter?
College Rejection letter
The usual words we see on a college rejection letter are "We regret to inform you that our admissions committee has decided not to accept your application for admission. I'm sorry to say that we are unable to admit you at this time. We are unable to provide an offer of admission to you at this time due to a rise in applications and a shortage of slots."
Whatever the manner in which a college admissions committee notifies you of a choice that does not go in your favor, the outcome is always upsetting. Maybe you submitted an application to the school you knew you wouldn't get into. It could have been your first choice and dream school since you were ten years old. In any event, rejection is painful.
What should I do if I get a college rejection letter?
What should I do if I get a college rejection letter? How then do you handle the emotions—and the truth—of receiving an admissions rejection letter?
Give yourself enough time to mope.
It's true; the world is not going to end. But it's upsetting nonetheless. Allow yourself some time to mourn the possibility of receiving a college admission letter from your top choice.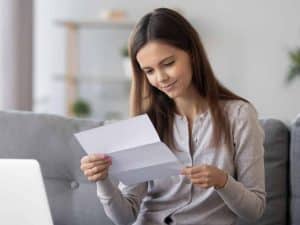 Don't let it depress you, though. Although this rejection lesson is painful, it is extremely possible that you will run into a similar situation again in life. In the end, it's a wise move. Your response to rejection today will inform how you manage potential rejection in the future, whether it be from a career opportunity or a large social snub.
Prepare for this situation as soon as possible.
This is difficult. You shouldn't enter the application process with the attitude that you won't give it your all because you probably won't get into this fantastic university.
You ought to assume the reverse! Your application, admissions interview, and test performance can all be greatly improved by having a positive, upbeat mindset. In actuality, a lot of admissions officers take that mindset into account while making selections.
However, you shouldn't put all of your collegiate aspirations in one basket. Your portfolio for admissions needs to be more diverse. Make several school applications. Set yourself up for achievement, but also allow yourself to daydream. Here's how to go about it:
Contact Schools. Choose one or two schools that represent your ideal schools. The colleges where applicants say, "I don't know whether I can get in, but I at least have to try." These colleges can be intellectually or financially out of your reach, or they might be one of the top universities in the country that receive a ton of applications but have a finite number of spots.
Schools of Interest. Apply to three to five schools that interest you. These are the colleges that, based on your academic standing, extracurricular activities, and test results, you are reasonably confident you can get into. They also fit your budget perfectly.
Safety academies. Finally, safety schools (insert sigh of relief). The college that you know you will get into is a safe school. They might have a 100 percent acceptance rate.
If nothing else uplifts you, remember that you're in good company.
Everyone has experienced rejection at some point or another, if that helps. In particular, from colleges. Some famous people in history have opened up about their rejections from colleges, although your friends might not.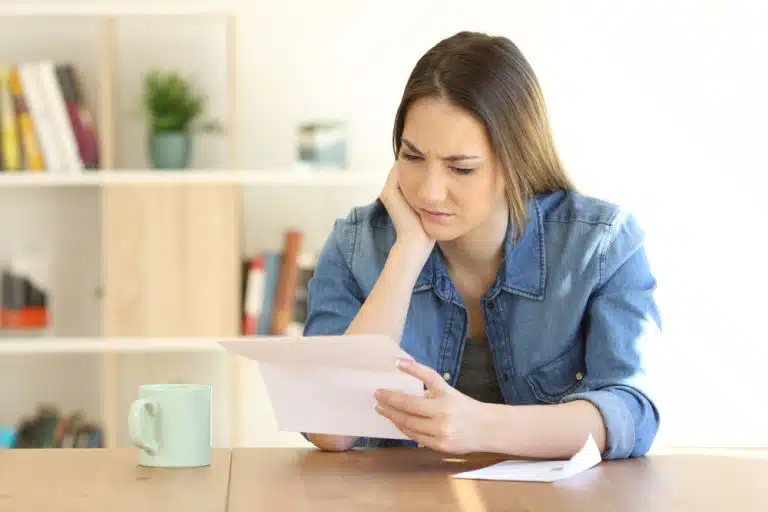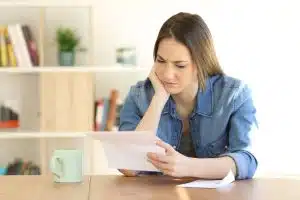 Tina Fey and Katie Couric, who were both turned down by their top institutions, eventually enrolled at the University of Virginia. While Couric was applying to Smith College, Fey was hoping to enroll at Princeton University.
Tom Hanks applied to M.I.T. and Villanova with the hopes of being accepted but received rejection letters from each. Hanks decided to spend two years at Chabot College before transferring to Sacramento State.
Further, Steven Spielberg received two rejection letters from colleges. Neither UCLA nor the University of Southern California accepted him. He attended Cal State Long Beach after being turned down by both, but quit just before graduation when he was offered a movie deal. After winning numerous Oscars, BAFTAs, and Golden Globes, Spielberg went back to Cal State Long Beach to get his degree in 2002.
Lastly, even candidates for the presidency of the United States have been turned down by colleges. Harry S. Truman was turned down for admission to West Point, albeit because of his poor eyesight rather than his subpar academic performance or subpar test results. He continued on to a business college in Kansas City but left early due to financial difficulties. Ultimately, he won the presidency of the United States without having a college education.
Now, if you received a rejection letter and want to respond to it, be cautious when writing one. Below are some tips on writing a rejection letter response.
Rejection letter response
How to write a rejection letter response? Being turned down by the school of your dreams can be emotionally draining. As a result, it is common to struggle with starting a letter. Here is a step-by-step instruction by AdmissionSight to assist you:
Write the letter to: Typically, you should reply to the individual who wrote the letter of rejection. Unless otherwise indicated, this applies. Find out to whom your letter should be addressed, and provide their complete name, position title, and address.
Identify yourself – Describe yourself, the program you apply for, and the date you submitted your application. The reader will get some context from this.
Describe why you are writing this. Mention that you are writing this response letter because your application was rejected. It is crucial to address this in the opening paragraph of the letter.
Thank the program for giving you the opportunity to apply.
Express your regret over not being accepted by the institution.
Demonstrate an interest in potential prospects – Some institutions offer a procedure for appealing an application. Express your excitement for similar opportunities in the future.
Finish formally by signing off with your name.
Advice for replying to a letter of college rejection
A formal document is a reply to a college rejection letter. It should effectively and professionally convey your message. Don't, as a general rule, discuss anything that is unrelated to your college application. Additional writing advice is provided below.
Retain a formal and courteous demeanor.
Refrain from being overly sentimental, resentful, or accusatory.
Be succinct and precise.
Show interest in a possible appeal or future chances, and thank them for the chance and say you're sorry you missed it.
End your letter by sending your best wishes.
Can I appeal a letter of rejection from the college?
While some colleges do accept appeal letters, they rarely work. You can write one and see what happens if you have trouble picturing yourself at any other school. However, it's not a good idea to write an appeal letter if you're merely angry.
Everyone experiences rejection; it's a natural part of life. But what will make you stand out from the crowd is how you handle them. Few people consider sending a response to rejection letters. You can make a strong impression on admissions officers by knowing how to respond to a college rejection letter.
Having said that, take care to write a succinct, encouraging letter. Express remorse at not being chosen, but don't quibble with the choice. Also, refrain from threatening legal action against the school. Last but not least, keep in mind that this is a professional letter submitted to a recognized institution. When composing your response, use language that is official, respectful, and professional.
While AdmissionSight cannot promise acceptance to every college you apply to, our college admission specialists can assist you in creating a strong application to give you the best opportunity of attending your ideal institution. To arrange a free consultation, get in touch with AdmissionSight today.