How Many Common App Essays Are Required?
What is the Common Application Essay?
What is the Common Application Essay? Over 900 schools' admissions procedures are centralized through the Common Application. All of the participating schools and institutions use the same standard forms for academic and biographical data. The Common Application essay is also required by or accepted by the majority of colleges. Cool, huh? So how many common app essays are required?
In essence, you select the colleges you wish to apply to, add them to your application list, complete the general demographic and biographical information, upload or input academic transcripts and information from standardized tests, select people to write your recommendations, and upload the Common Application essay. This was completed in one location. Simple, yes?
The majority of the supplementary information and essays that top-tier institutions now want can be placed in the Common Application. The institutions will provide additional connections on their Common Application websites if you're applying to art schools. You can submit your art portfolio and other documents on the website that you will reach after clicking on those links. Such extra needs will be covered in a later post. Let us now read and determine how many Common App essays are required during the admissions process.
How many essays are required for the Common App?
How many essays are required for the common app? For the Common Application, you only need to write one essay, though you can edit it and send various versions to other colleges.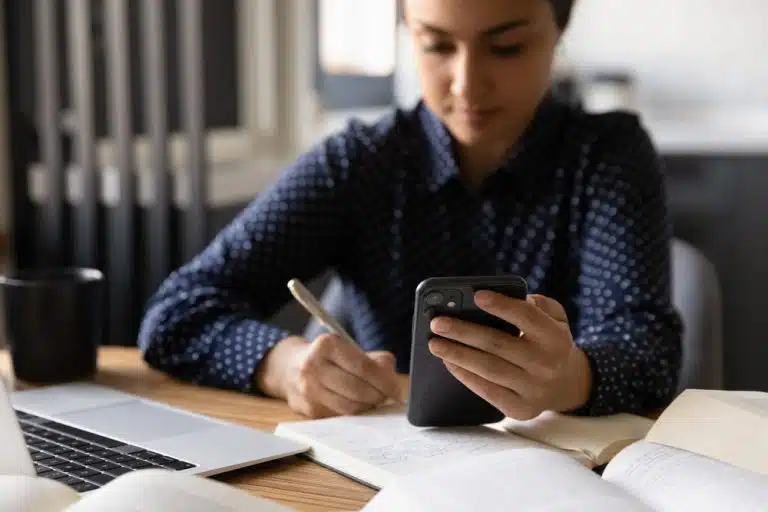 Keep in mind, though, that the Common App's primary function is to streamline the process of applying to many universities. Because of this, you should only make modifications when they are actually necessary. For instance, you could wish to give anecdotes that are more consistent with the values of X school than Y school. Alternatively, maybe something has changed since you last submitted a version.
How many essays for college will you write?
Even though the Common App only requires one essay, most universities also demand one or two shorter supplemental essays. As a result, in addition to the primary Common App essay, and to determine how many common app essays are required, you should prepare to write 11–31 essays if you plan to apply to ten institutions.
How many essays are required for the Common App?
Experts say that if a student needs help filling out the application, they can talk to their high school counselor or the admissions staff at the college or university to which they are applying.
A number of resources are available on the Common App to aid with the application process.
In addition to offering video tutorials throughout the program, the platform offers year-round, round-the-clock technical assistance. In the Student Solutions Center, applicants can submit a query or receive solutions to frequently asked questions. Representatives for the Common App say that the average time to get a response is 20 minutes, even though response times can vary.
Can I get a Common App fee waiver?
Although using the Common App is free, certain schools may impose application costs, which applicants must pay when submitting their applications. According to information provided by the organization, around half of member schools don't charge application fees for first-year students.
Applicants who meet the criteria set by the National Association for College Admission Counseling will be able to use the application to ask for fee waivers.
Rickard says that a student only needs to write once on their application that they are having money problems in order to get a fee waiver.
Experts advise students to contact their high school counselors or the universities they are applying to directly if they have any questions regarding their eligibility for fee waivers.
Importance of Common App Essays
What is the importance of common app essays? Now that we have determined how many common app essays are required, let us now discuss the importance of common application essays.
This essay is one of the most crucial components of your application, and in some situations, especially for top-tier schools, it is weighed as heavily as or even more heavily than, your grades and test results. It is estimated that it can account for between 10 and 30% of admission choices. Why? Well, consider it. How can a top college tell one applicant from another if the majority of candidates share similar academic profiles? Your story will make or break it, and we're here to help you tell it with the finest possible version of yourself.
How to Write Your Common Application Essay
Reading Common App essay samples that other students used to get into the colleges of their choosing is an excellent place to start when creating a successful application essay. However, always keep in mind that you just do it for inspiration and that you are not trying to imitate anyone; in the end, you will have to create your own tale and deliver it in your own style.
You can accomplish this by following the advice and "dos and don'ts" listed by AdmissionSight below as you get ready to write or revise your Common Application essay.
You would be wise to seek guidance from your professors, counselors, and other mentors at any stage of the procedure.
Make a list of possible themes, and then ask a friend or family member who is familiar with you and aware of your objective—getting into the school of your choice—to give you input on what they believe will or won't work for you.
Alternately, write down your tale (maybe only in your imagination) and call your mentor to see if they would select you as a potential student based on it.
Of course, you may also look for expert proofreaders like us, college admissions specialists, to help you polish your personal statement.
The two key things to remember when preparing to write your Common App essay are:
Admissions committees don't care which prompt you select, and
Your essay isn't the place to reiterate what you have written on your resume or in the Common App's "activities" section.
Additionally, you are not required to provide evidence that you transformed the world or performed a brave act. Instead, use the essay as a time to introduce the you that your friends, classmates, professors, and family are familiar with to the admissions committee. We suggest coming up with the greatest (most intriguing, significant, original, etc.) life stories you can think of, then reading through the question prompts to choose which one your tale might be a response to.
Is the Common App required for college applications?
Although we have thoroughly discussed how many common app essays are required, in truth the Common App is not mandatory for students to utilize. Despite being widely used, the platform isn't the only one for college applications.
Students can apply to several schools online by visiting their websites. Students can or must use some states' application processes while applying to institutions. Texas, for instance, has a statewide application system; however, some Texas schools also accept the Common App.
The Massachusetts Institute of Technology and Georgetown University in the District of Columbia are two renowned private colleges that solely accept applicants through their respective websites. The Common App can be used to get into Harvard University and Amherst College, among many other highly selective schools and colleges.
The Coalition Application and the Common Black College Application, which are used by historically black colleges and universities, are additional submission methods that some schools accept. The Common App is utilized by many schools that use those platforms.
Making use of these Common Application essay guidelines is a bonus because the majority of the universities you apply to will read the Common Application essay, which is the most important of all of your essays. It is also the longest essay you have ever written, giving you greater room to tell a tale and express your personality, feelings, and viewpoint.
It is not overstating things to state that the single most important thing a high school senior can do to improve his or her chances of getting into college is to write a solid essay for the common application.
Did you get the answers as to how many common app essays are required in the admissions process? For many years, AdmissionSight has helped students create applications that stand out from the competition and make an impact on admissions officers. By the time you apply, we will have done everything we can to improve your prospects. Please get in touch with us and schedule your free consultation at AdmissionSight today.