The Colleges that Allow Gap Years
Which colleges allow gap years?
Which colleges allow gap years? Everyone has a different motivation for taking a gap year. Not everyone will find it suitable. It is a choice that ultimately rests in the hands of the person. Examining the advantages and disadvantages will help students decide, allowing them to thoroughly assess their options and decide whether or not it is right for them. Before we discuss the pros and cons, we at AdmissionSight will present the colleges that allow gap years.
Massachusetts Institute of Technology
The Massachusetts Institute of Technology, a pioneer in research, teaching, and innovation, not only permits taking a gap year but also encourages and supports its students in doing so. After taking a gap year, many people apply to the institution. Even more, students who are accepted to MIT then ask for a gap year.
According to the school, having a gap year can give students deeper experiences that will be crucial to their personal development and help them get ready for the demanding realities of college life. Freshmen at MIT are permitted to postpone starting school for one or two years after being accepted. They simply have to officially request a delay from the MIT Dean of Admissions and affirm their intention to enroll.
Princeton University
Princeton University is dedicated to giving its students a top-notch education. They also think that going beyond Princeton's boundaries is a beneficial approach to furthering their education there. It is one of the many colleges in the nation that offers students a variety of internship and study abroad opportunities to broaden their horizons and enhance their undergraduate education.
Furthermore, students who accepted Princeton's admission offer and formally declared their intent to enroll at the university have had access to the Novogratz Bridge Year Program for the past nine years.
Princeton University is one of the colleges that allow gap years because of the Novogratz Bridge Year Program. Through this program, undergraduates can begin their time at Princeton by doing a year of international public service.
By residing with carefully chosen families, they can study the local tongue and become fully immersed in the community. Many people give their time to charities that work to meet the needs of their communities.
Harvard University
Harvard University, a top Ivy League institution, one of the colleges that allow gap years, actively supports students who postpone matriculation in order to travel, engage in extracurricular activities, obtain employment, or otherwise make the most of their free time.
Some prospective Harvard students use this time to research, do research, and indulge in a creative passion. The gap year is for first-year Harvard students who are still thinking about college and want to find out what they are interested in before deciding what path to take.
City Year is one of the gap-year possibilities that Harvard supports. Through this program, students can gain experience in both education and public service by working for ten months straight as full-time tutors in one of City Year's 28 metropolitan locations around the nation.
Yale University
Yale University is also one of the colleges that allow gap years. They have the option of taking a full year off before beginning college to reconsider their decisions and formulate their goals and plans.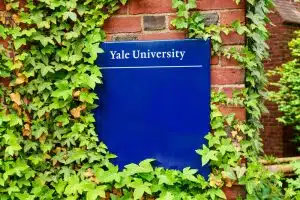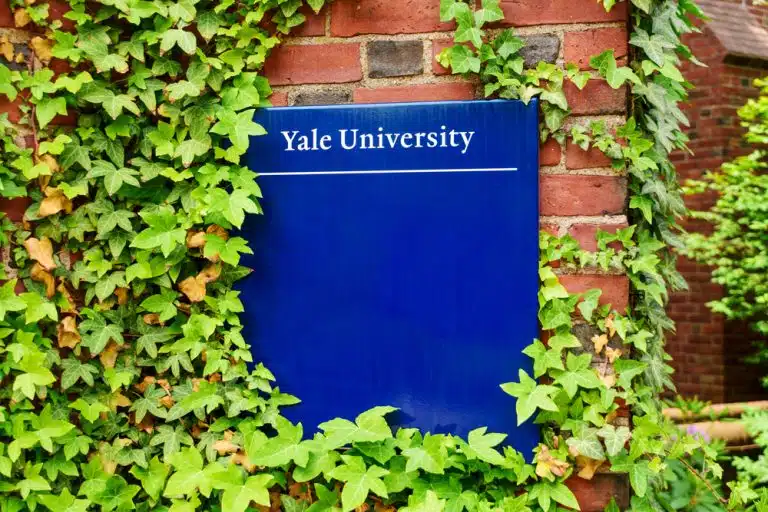 Yale University recommends taking a gap year so that students can gather valuable experiences that will aid them as college students. They offer a variety of Gap Year initiatives, such as international service projects and cultural exchanges, as well as enrolling students who obtain practical experience.
Duke University
It's good to know that Duke University can offer financial aid and other types of help to students who want to take a gap year before enrolling. Laura and Gary Lauder Family Venture Philantropy Fund came up with the idea for the Duke Gap Year program and offered the university a $1.5 million grant for the project.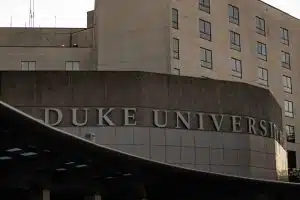 Students who desire to take a year off between high school and college can participate in this program. The amount of financial assistance available to chosen students ranges from $5,000 to $15,000. Gap-year participants are guaranteed admission to the institution as long as they adhere to Duke's deferral requirements.
Florida State University
The Florida State University Gap Year and Gap Year Fellows programs encourage and assist newly admitted students in taking a gap year. Whether in an international, domestic, or remote context, they can finish their gap year project in 6 to 12 months. The FSU is one of the colleges that allow gap years.
The Gap Year Fellows program offers eligible applicants the possibility of receiving funds totaling up to $5,000 as long as their project is focused on providing intercultural service. Students who have been accepted to Florida State University as seniors in high school have the option of deferring enrollment and taking a gap year by submitting an application to the FSU Gap Year program.
William and Mary College
For one semester to a year, the College of William and Mary will grant deferral requests from freshly admitted students. It is also one of the colleges that allow gap years. They can accomplish this by sending a letter of intent to the senior associate dean of admission.
It's important to keep in mind that each request is evaluated individually. Those who say they'll use the year off for personal development are typically accepted. Some people may also be able to prolong their enrollment deferral by up to two years, particularly if they join the military or a religious organization.
Georgia Institute of Technology
One of the colleges that allow gap years is Georgia Institute of Technology. After making an entrance deposit for their initial period of acceptance, first-year students at Georgia Tech may postpone their enrollment.
They can submit a deferral request at the admissions office. Once authorized, students are permitted to take a year off from their initial entry term; however, if required for government, military, or religious service, the one-year time may be extended to a maximum of two years.
University of Oregon
At Oregon University, gap years and deferred experiences are encouraged. New first-year students have the option of taking a year off to travel, work abroad, intern, or volunteer. If the student submits an Intent to Register prior to the commencement of the new semester, a deferral request may be granted.
On the other side, there are numerous studies abroad and fellowship programs that allow students to spend some time away from the university. One of these is the Food, Culture, and Sustainability in Italy program, which enables students in their sophomore and higher years to experience Italian cuisine and culture in Siena and Tuscany. They can learn more about complicated food-related topics.
Portland State University
According to Portland State University, taking a gap year can help college students succeed. They offer support without imposing any conditions on anyone who is considering taking a gap year. However, they clarify that deferral petitions can only be allowed if the gap year is meant to help the student's academic experience while also promoting personal growth.
Freshmen who have just been accepted can submit requests for a gap year through the university site.
Are gap years good or bad?
Now that we know the colleges that allow gap years, let's now discover if gap years are good or bad. Even though it may seem like "just a year," taking a gap year can have effects that follow you through college and into your career, whether they are favorable or unfavorable.
The benefits of gap years
Some seniors are excited to enroll in eye-opening college-level courses as soon as they graduate, but others are a little worn out. They view a gap year as an opportunity to reenergize themselves in order to get ready for college. Some students claim that when they return after a gap year, they are even more eager to begin their college careers.
Why You'll Have More Time to Prepare for College: Some students find that having an extra year to mature and become independent is beneficial for their success at prestigious colleges.
You can find a new interest by taking up gardening, learning a new language, or trying out the guitar. Taking a gap year gives you the time and freedom to try out things that might become lifelong interests.
You can go overseas: If your college doesn't have a solid study abroad program or only allows students in specific disciplines to go abroad, a gap year can be your only opportunity to truly immerse yourself in another culture. Once your career gets going, you might not get another chance to take more than a week or two off work at once to travel.
You can get experience in your field by adding a pre-college internship, job, or volunteer experience that will improve your resume. Employers prefer it when candidates have a variety of experiences.
What makes gap years bad
Since the first grade, you've essentially been operating at full speed, putting in a lot of effort to achieve excellent marks and filling every spare minute with extraordinary activities. It can be alluring to consider taking a year off but proceed with caution. Make sure you've also thought about the drawbacks.
You are now prepared. Why wait to begin making a difference in the world, enrolling in college classes, and making new friends? Many students are unwilling to put off their future goals for even one year.
You have gained momentum. Weekends spent participating in extracurricular activities, group projects that took twice as long as intended, and late-night study sessions Why slow down now that you've fought so hard to get into your favorite schools?
You'll continue to follow your friends' schedules: Even though you may not always follow the "anticipated" or "popular" path, there is a good chance that your high school buddies will not be taking a gap year. Many students decide against falling a year behind in order to keep up with their peers' schedules.
You may still take a trip abroad. Not only is traveling while in college a possibility, it is also advised. Travel experiences that are taken after one or two years of college are frequently more important than those that are taken as a 17- or 18-year-old high school graduate, according to experts. Additionally, you'll return home with even more from the experience because you'll both live and learn while you're away from home (getting course credit along the way).
You don't have that much money. The cost of taking a gap year might be high. Financial aid may pay for your college study abroad trips, but it won't fund a pre-college backpacking journey across Europe. Many students who plan to succeed financially after college determine that taking a year off doesn't make financial sense.
Entering college or university after a gap year
Every gap year graduate will want to be sure they complete a few essential tasks related to education, as well as confirm that they are at one of the colleges that allow gap years. In fact, most colleges encourage students to schedule an intentional gap year because they are aware of the research demonstrating that students who take a gap year before enrolling in college are more responsible, motivated, and prepared.
Colleges and institutions are starting to notice this more and more. Gap years frequently help students advance academically and professionally. We advise students and educators to be aware of these data and benefits when dealing with university admissions.
Spend some time considering how you'll communicate what you accomplished and what you learned. This is helpful for scholarship applications, college admissions, and telling friends and family stories.
Request that your school review your financial aid package. Gap-year graduates make excellent students, so you can argue that you should be given more merit aid.
Rethink your college selection. Students almost always decide to attend the college from which they were expelled. However, there are instances where alumni make a different college choice as a result of their gap year. Switching institutions after a gap year requires some effort.
Students should thus budget for new application fees and, without a doubt, request financial aid. Students who take a gap year tend to be more motivated and focused, which results in their receiving more merit-based financial help when it is available.
No matter if you take a gap year and go to one of the colleges that allow gap years or enroll soon after high school graduation, finding the correct institution to attend is crucial. Through a private consulting program and test preparation courses, AdmissionSight has emerged as a market leader in assisting students in being admitted to elite universities all around the world.
With 75% of our students receiving acceptance letters from Ivy League colleges, we have one of the highest success rates in the industry. To arrange your free initial consultation, don't hesitate to get in touch with us right now.