Best Classes at Yale
If you're on the hunt for some seriously top-notch college classes, look no further than the best classes at Yale. This Ivy League institution is known for its academic rigor and innovation, and its classes are no exception.
From small seminar-style discussions to large-scale lectures, Yale's professors are dedicated to providing you with a world-class education that will challenge and inspire you.
Whether you're interested in diving deep into the classics, experimenting with cutting-edge science, or exploring the complex world of politics and social issues, Yale's best classes will satisfy your thirst for knowledge.
So, what are you waiting for? Get ready to learn from the best and start your journey toward academic excellence today!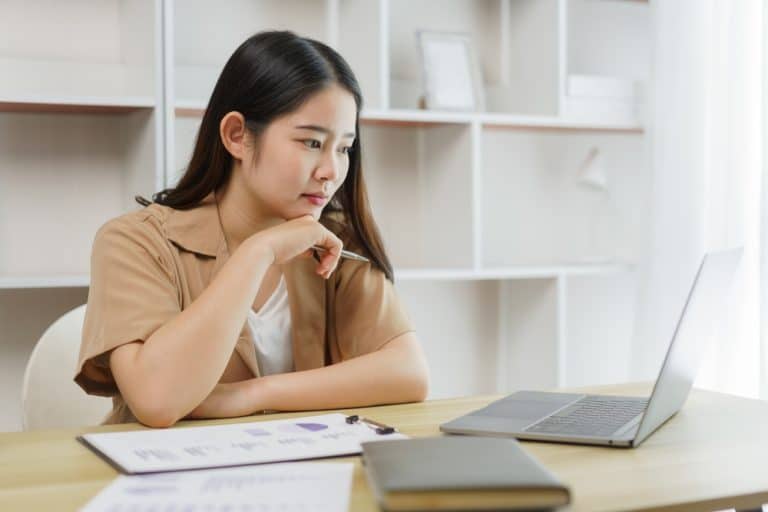 What are the best classes to take at Yale?
What are some of Yale's most well-regarded programs? Most students attending universities aim to find courses that are both intriguing and straightforward to simplify their lives.
Apart from that, college life may be enjoyable if one can balance academic responsibilities with other activities. You can enroll in some of the most engaging classes Yale University offers, which are mentioned below.
1. PHIL 281 – Hu. Infinity
Students spend their time in this class learning about topics one would never expect to see on a school's syllabus.
Students should study this subject because it helps them comprehend the world's imagination, which centers around time, space, ideas, and other topics.
2. ANTH 172/ARCG 172 – So. Great Hoaxes and Fantasies in Archaeology
The course discusses the archaeological legends surrounding different nations and towns and how those places developed over time. In addition, they are allowed to acquire knowledge regarding the debates surrounding political forces, spirituality, and cults.
It is widely considered to be one of the most illustrious and best classes at Yale University.
3. ENGL 358 – Hu. Literature For Young People
It is impossible to fathom how simple ENGL 358 might be given that the only topic it discusses is Harry Potter and that the students are so enthusiastic about it.
In addition, a few of the professors are admired by the students because of the depth with which they instruct them. The most enjoyable aspects of this course are the nostalgic flashbacks to one's youth and the comedic explanations.
4. CSYC 265 – Great Big Ideas
The majority of students sign up for this class, and one of the units in it has consistently received the highest ratings.
To begin, it has had a significant effect on the instructional methodology used at Yale University. Second, it creates a sense of familiarity between the academics and the concepts that are discussed all over the world.
The students participate in tours, video sessions, and lectures.
5. HSAR 115 – Hu. Introduction to the History of Art: Renaissance to the Present
The fact that students are given the opportunity to investigate and engage with the Yale University Art Museum is the aspect of this class that most captivate their attention. Due to this, the classrooms are consistently at capacity, to the point that some students are turned away.
6. APHY 110/ENAS 110 – Sc, QR. The Technological World
It is a topic of study that does not require any prior information acquired through the completion of a science course, which immediately makes it much easier to understand. The fundamental understanding of how various technological systems function is presented in self-explanatory words, which makes the whole experience of learning more pleasurable.
7. PLSC 201/ PSYC 332 – So. Political Psychology
Most participants in this course at Yale University's cross-campus gain insights into constructing political judgments due to their participation in such events.
As one of the best classes at Yale, students are allowed to think critically about the economic, political, and social systems that govern their countries. In a nutshell, this is a required class for all students at the university.
8. RLST 490 – Religion and Society
This class helps students grasp the importance of doctrines while appreciating how people practice their religious beliefs. It typically consists of debates, seminars, and conversations, all of which are quite popular.
9. MUSI 345 – Music
The majority of artists have taken this course. Most of the work in this class consists of performing arts and learning how to play instruments, which are quite enjoyable.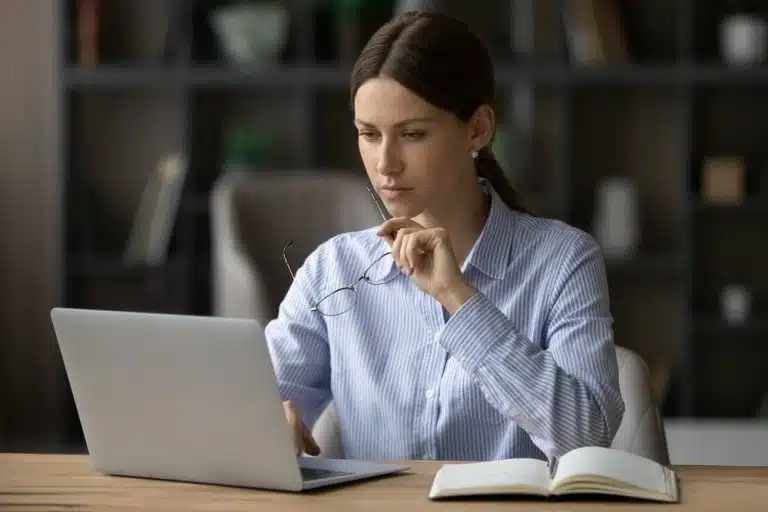 10. ENG 123 – English Language and Literature
The students work to improve their writing, analytical, communication, and listening abilities during this class.
In addition, the instructor makes it a point to emphasize to the students how easy it is to communicate in this language, and they learn how to do it in a manner applicable in every setting.
It is interesting to note that students who are not native speakers enroll in this program and can achieve the required level of fluency in the language in a very short amount of time.
Are classes at Yale hard?
Yale University, a cornerstone of academic excellence, is often associated with rigorous coursework and an intensive academic environment.
When prospective students or curious onlookers ask, "Are courses at Yale challenging?" they are met with a resounding affirmation of the institution's commitment to intellectual rigor.
It's no secret that Yale courses carry a reputation for being some of the most demanding in the world.
Being a part of such a prestigious and competitive institution, the classes are meticulously designed to stretch students intellectually, urging them to venture beyond their comfort zones.
At the heart of the curriculum lies a demand for exceptional critical thinking, incisive writing, and profound analysis. Courses are often laden with complex assignments, and while they are formidable, they're also perceived as intellectually thrilling and deeply rewarding.
Every lecture, discussion, or project at Yale is seen as an opportunity to delve into the nuances of the subject matter and cultivate a deeper understanding.
What sets Yale apart, beyond its tough academic regimen, is the robust foundation it provides its students, empowering them to carve successful paths in their chosen fields.
To navigate the intricate landscape of Yale academics, students are equipped with a plethora of academic resources and support mechanisms.
From dedicated office hours with esteemed professors to structured tutoring programs and collaborative study groups, the university ensures that students have every tool at their disposal to excel.
Yale's distinction is further magnified by its membership in the Ivy League, a conglomerate of elite institutions known for their uncompromising academic standards and fierce competition. In light of this, Yale's admission rates have significantly decreased in recent years, highlighting the university's stringent selection process
Prospective students are urged to meticulously research any institution they're considering, and Yale is no exception. While a rudimentary understanding of its academic rigor is beneficial, it's merely the tip of the iceberg.
For instance, the minimum grade point average (GPA) requirement at Yale speaks volumes about its caliber. Most students who earn the coveted acceptance letter boast near-perfect, if not perfect, GPAs, usually hovering around the 4.0 unweighted mark throughout their high school tenure.
Moreover, Yale prioritizes applicants who've demonstrated academic ambition by enrolling in the most advanced courses available to them, a testament to their readiness to embrace the challenges that await at Yale.
In sum, while Yale's academic journey is undoubtedly demanding, it's also an exhilarating voyage of discovery, growth, and achievement.
What is Yale known for academically?
What are some of Yale's most notable academic accomplishments?
It is most well-known for its stellar reputation, outstanding undergraduate teaching, and outstanding music and theater departments.
In addition to having a reputation for having coursework that is very challenging academically, Yale University is also renowned for having undergraduate study classes that are among the most engaging and thought-provoking.
The university has been featured in the media for a course known as "Psychology and the Good Life." It was renamed "Science of Well-Being" rather recently.
Amid the COVID-19 outbreak, enrollment in one of Yale's top courses saw a significant surge, with many students seeking evidence-based advice to enhance their well-being.
The course has been included in the academic reputation that Yale is recognized for.
Yale cultivates a culture of inquiry, encouraging students to investigate various academic interests and find new areas of interest in their studies. Undergraduates spend their whole time at Yale, receiving humanities, social sciences, and natural sciences education.
The Social Sciences, History, Biological and Biomedical Sciences, Engineering, Mathematics, and Statistics are Yale's most popular areas of study for undergraduate students.
As mentioned, Yale is well-known for its exceptional music and drama programs. These programs go beyond the confines of the classroom. They include extracurricular activities and organizations such as the Yale Dramatic Association and the Yale Whiffenpoofs, a well-known cappella group.
For students whose interests lie outside of the typical departments and majors offered at Yale, the institution offers a number of distinctive possibilities, including the following:
The Special Divisional Major, for academic study outside other major programs (typically interdisciplinary)
Multidisciplinary Academic Programs (MAPS) in interdisciplinary fields, including Education Studies, Energy Studies, Global Health Studies, and Human Rights Studies
Five Year BA/BS and Master's Programs in Public Health, Music, Forestry & Environmental Studies
The Yale Summer Session Programs Overseas is another well-known summer study abroad option Yale offers. In this program, Yale faculty members conduct courses on various topics, and students can earn credit toward their Yale degree.
Students are encouraged to go outside the country to study, conduct research, or find a job.
In contrast to other famous colleges, Yale places a strong emphasis on the education of its undergraduate students. Each year, each professor must instruct at least one undergraduate class. This includes those who are known authorities in their fields.
All in all, the best classes at Yale are truly transformative experiences that will push you to think critically, develop new perspectives, and challenge yourself in ways you never thought possible.
Whether a seasoned academic or a newcomer to higher education, Yale's classes will provide the tools and knowledge you need to thrive in your field.
So, if you're ready to take your education to the next level and join the ranks of some of the world's brightest and most successful minds, Yale's best classes are waiting for you. Don't miss this incredible opportunity to learn from and become the best!
How do Yale courses prepare students for future careers?
In today's fast-evolving job sector, where industries are perpetually emerging and evolving, the essence of education is not just to impart knowledge but to prepare students for these unpredictable shifts.
Understanding this, Yale University crafts its courses with precision and purpose. Here's how they do it:
Holistic Education
Yale firmly believes that the most influential professionals are those who possess a comprehensive understanding of the world. Although students specialize in their fields of interest, they're also introduced to a wide range of subjects. This versatility ensures they're not siloed and can pull insights from multiple disciplines when needed.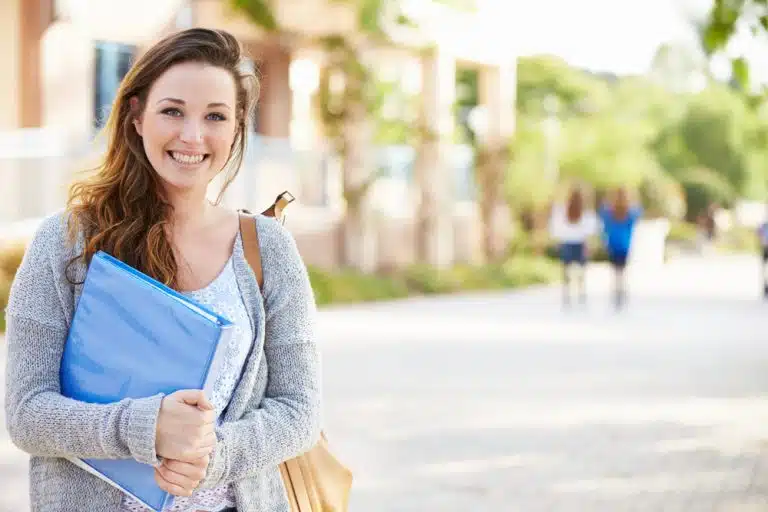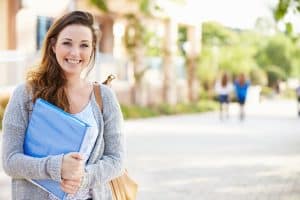 Critical Analysis Over Memorization
Yale's approach prioritizes analytical skills over mere fact retention. Students are constantly presented with intricate problems and urged to evaluate them from diverse perspectives. This method cultivates an analytical thought process, equipping students to dissect and address real-world complexities innovatively.
Blending Theory with Practice
A distinguishing feature of Yale's pedagogy is its emphasis on experiential learning. Alongside classroom teachings, students are immersed in practical scenarios – be it through labs, internships, industry partnerships, or field excursions. This symbiosis of theory and practice ensures they're adept at applying knowledge in concrete situations.
Mastery in Communication
In the professional realm, it's not just about what you know but how effectively you convey it. Yale's curriculum integrates various modes of communication – from presentations to group discussions. Through these, students refine their articulation skills, preparing them to present ideas convincingly.
Ethical Foundations
In a world grappling with multifaceted challenges, from environmental to social, there's a pressing need for leaders rooted in ethics. Yale intertwines ethical and moral discussions within its courses, molding students to be conscientious leaders who act with integrity and societal consideration.
Gearing Up for a Globalized Landscape
The boundaries of today's professional domain aren't confined to geographies. Yale's courses, though academically rigorous, are laced with global contexts. Be it through international case studies, student exchange programs, or interactions with global experts, students acquire a broader, more inclusive worldview, priming them to excel in a globalized workspace.
In conclusion, Yale's approach to education goes beyond traditional pedagogies. By equipping students with a rich blend of knowledge, skills, and values, the institution ensures that its graduates are not only ready for their immediate careers but are also prepared to adapt and excel in professions that may not even exist yet.
If you are considering attending Yale University and exploring its exceptional classes, booking an initial consultation with AdmissionSight is a smart step.
Our admissions experts can guide you in selecting the best Yale classes and creating an academic plan that aligns with your interests and goals.
Don't hesitate to book your initial consultation today and take the first step toward achieving your dreams!