8 Ways to Nail Your Brown University Supplemental Essays
Brown supplemental essays are a requirement for all first-year applicants. If you're wondering what's required during the process of admission for the class of 2021, the conversation isn't complete without mentioning the supplemental essays. These prompts are changed each year and give students a chance to elaborate on some ideas that might not have received much ventilation on the general application. However, these essays are just as important for admissions officers who have a hard time differentiating applicants by looking at test scores, GPAs, and other data-heavy content alone. Many students struggle with essays, to begin with.
The idea of having these responses being factored into the decision of whether or not they can attend their desired university is even more nerve-wracking. Fortunately, Admission Sight has years of experience supporting students with the supplemental essay portion of the Ivy League admissions process. Here, we've outlined some top tips for writing stellar essays to help you answer the Brown supplemental essays prompts with ease. Read on if you want to learn how to stand out from the crowd and boost the likelihood of getting admitted.
Why the Brown supplemental essays matter
Many students roll their eyes after hearing about the supplemental essay requirement for Brown University. Not only are these essays in addition to the already grueling general application, but their weight is yet another stress-inducing part of the admissions process. While the information on the general application gives admissions officers a better understanding of your academic and extracurricular performance, the supplemental essays offer a different perspective. These essays are designed as an opportunity for students to highlight their personalities, personal interests, and future goals.
This information will help students stand out amongst the backdrop of thousands of applications that Brown University's admissions committee has to sift through each year. Instead of viewing these essays as yet another requirement, you should approach them as an opportunity to prove why you're qualified to attend the university, what makes you unique, and how Brown is the best match. Continue on to read our best advice on how to write the best essays for your Ivy League app & get admitted STAT.
What is Brown University's supplemental essay prompts in 2020-2021?
Brown University changes its supplemental essay prompts every academic year. While previous prompts can help you prepare for writing the current topics, you want to make sure you're responding to the correct themes. Keep in mind, these questions are specific to undergraduates applying to Brown University.
Individuals who want to apply to the Program in Liberal Medical Education (PLME) an esteemed eight-year program or the Brown-Rhode Island School of Design Dual Degree Program (BRDD) will need to respond to special program-specific prompts. It's always a good idea to double-check on Brown University's official website to ensure you're responding to the correct set of essay prompts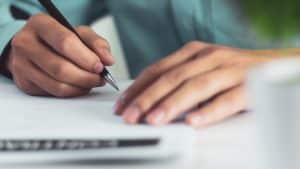 First-year applicants to the universities are required to respond to three supplemental essay prompts. We've outlined Brown University's three essay questions for the 2020-2021 academic year along with some specific explanations to help you answer the brown supplemental essay prompts in a memorable and effective manner.
 1. Brown's Open Curriculum allows students to explore broadly while also diving deeply into their academic pursuits. Tell us about an academic interest (or interests) that excites you, and how you might use the Open Curriculum to pursue it. (250 words)
As you might already know, Brown University is well-known for its open curriculum which allows students more freedom and flexibility than other Ivy League universities offer to explore the available academic offerings. While this first supplemental essay prompt might sound pretty straightforward. All you have to do is talk about what you'd like to study and why this field interests you, right? Kind of, but not really. Due to Brown's open curriculum, students will need to show the university they can explore various areas of study while cross-referencing different fields in order to inform their final decision.
Although the university's open curriculum is an attractive offering to many students, it's not enough to cite this as your reason for wanting to attend Brown, unless you want to get lost in the shuffle of other applicants. Instead, you need to explain how specific offerings at the university will support you in your academic development. Admissions officers want to see that you're familiar with the school and have thought in detail about why it's the best fit for you. This is a great opportunity to tell a personalized story about how you developed your academic interests while tying it into how Brown's offerings can help you pursue this area of study.
2. At Brown, you will learn as much from your peers outside the classroom as in academic spaces. How will you contribute to the Brown community? (250 words)
Take a moment to understand what this question is asking. The first statement sets the stage for the following question. After acknowledging that just as much learning happens in spaces outside the classroom, Brown University is asking you how you'll contribute to this process of development outside of formal academic areas. How are you going to fit into the larger Brown community? You've most likely answered a question similar to this in the past. However, your answer needs to be directly connected to your academic, personal, and professional goals as they relate to Brown University.
Again, we can't stress how important it is to be detailed in your responses to show to admission officers just how familiar you are with the university's offerings. Are you planning to combine your passion for language learning and international law by starting a club where students can discuss current events in various languages and follow news media from around the world? Did you grow up with a unique interest that you're eager to share with fellow students? Do you plan to use the open curriculum at Brown to explore various interests to find your area of focus? Think hard about your answer and be honest in your response.
3. Tell us about a place or community you call home. How has it shaped your perspective? (250 words)
If you're looking at the limit of 250 words and wondering how you can fulfill that requirement with such a straight-forward question, you're not alone. Many students get tripped up on similar questions posed by Ivy League universities during the admissions process. In reality, it's not as clear-cut as it might appear at first. Brown doesn't just want a generic response about the area where you lived and how it impacted your view on the world. Instead, they want to know how you grew up affected you specifically. What about your origin story is unique to you, special to you, or particularly meaningful to you?
When referring to "place" or "community", keep in mind that these are rather open-ended terms. Your high-school might have been the place you felt most at home. Perhaps you had a sports club that served as your home. Maybe you've had many places you've called home over the years and you feel at home as long as you have loved ones nearby. Regardless of your answer, this is a great opportunity to reveal something unique about yourself. Give admissions officers at Brown University something to think about.
Please briefly elaborate on one of your extracurricular activities or work experiences.
If you've checked on the Brown University website, this prompt doesn't show up under the three supplemental essays required for first-year applicants. Actually, this hidden theme shows up on the Brown application under the section labeled "Activity". We're dedicated to helping students be as prepared as possible when applying to Ivy League universities, so we wanted to give you a fair warning about this prompt so it doesn't take you by surprise.
While the previous supplemental essays require a little bit more thinking and analyzing, these shorter prompts are truly straight-forward. All you have to do is talk about a particular experience you had while working or participating in an extracurricular activity. The hardest part will be choosing the specific experience you want to mention. After all, you have no shortage of memorable moments. How do you choose the right one?
A great way to narrow down your options is to think about what you've already covered in your application and the supplemental essays. For example, if you've already talked about your experience at a summer job and how it taught you leadership skills, you might want to choose something else for this prompt. It's a good idea to choose an activity or job you've been associated with for a longer period of time so you can illustrate your development, growth, and the impact you've had.
8 tips to write stand out Brown supplemental essays
1. Mind the word limit.
Brown University sets a word limit for its supplemental essays. It's impossible to understate the importance of respecting these requirements and staying within the set limits. Even if you feel like an additional sentence or paragraph would take your response from average to exceptional, you need to resist the temptation. Going over the limit or not meeting the requirement is a basic illustration of your ability to follow directions. It might seem trivial, but admissions officers will take this relatively small infraction as a sign that a student either doesn't respect the rules or can't organize a written response within a limited allotment of space.
2. Don't be repetitive.
FInishing the Brown University application is a feat in-and-of-itself. The sheer length can make it difficult to keep track of what you've already covered. However, when writing the supplemental essay, you need to make sure you're not being repetitive. If you've already mentioned how your passionate high school history teacher helped you develop an interest in history, this isn't something you want to talk about again.
Not only does this repetition rob you of opportunities to show admissions officers different sides of you, but it also makes for a boring read. To keep your responses as interesting and informative as possible, make sure you're always coming up with a unique subject for your answers.
3. Make it personal.
Getting into Brown University isn't just about having stellar grades, exceptional test scores, and a history of extracurricular success. While those factors are indispensable, there's a personal element involved as well. While the general application illustrates your academic prowess, the supplement essays are designed to give admissions officers a better understanding of who you are as a person.
It's critical to make sure your responses to these supplemental essays live up to this expectation by remaining personal. They're the perfect opportunity to show Brown University why you're unique. While you should always remain professional, don't be afraid to get a little personal on these.
4. Get familiar with the university.
Many students fall short in their supplemental essay responses by failing to relate their academic interests and personal goals with Brown university itself. While admissions officers want to learn more about your academic experience and what makes you unique, this is only a piece of the larger puzzle.
They're also interested in why Brown University is the best place for you to realize these goals and develop your academic skills. The best way to illustrate this connection is to study the university and understand how it can facilitate your growth. Don't be afraid to mention specific programs, extracurriculars, and other offerings at the university to really show admissions officers you're passionate about the university.
5. Brainstorm before writing.
Before you dive into a response, take a minute to think about what the prompt is asking. Read it a few times to get a deeper idea of what the college admissions committee at Brown University is hoping to learn about you. If you read the prompt once and just get the gist of the question, you rush the risk of providing a run-of-the-mill answer that doesn't stand out or hit at what the admissions officers really wanted to know. Even if the prompt is straight-forward, taking time beforehand to brainstorm your answer can ensure your answers are strong, relevant, and impactful.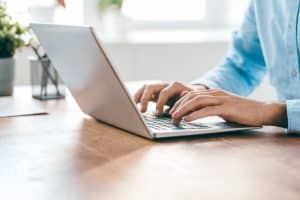 6. Proof-read your responses.
No matter how much experience you have with writing or how confident you are about your responses, it's critical to proof-read your responses to the Brown University supplemental essays. Typos, grammatical errors, and other seemingly minor issues will reflect poorly on your application as a whole and will be noticed by admissions officers who are professionals at their job. Keep in mind that they're not only paying attention to your responses but your grammar, use of language, and attention to detail as well. You should read, reread, and re-reread your responses to make sure there aren't any issues you missed on the first or second go-around.
7. Spread out your answers.
Even though Brown University doesn't have any supplemental essays when compared to other Ivy League colleges, you don't want to burn through your answers in one go. You should leave enough time to answer these questions individually so you can ensure your responses are fresh and high-quality.
It's even a good idea to read the supplemental essay prompts before you even plan to get started so you can mull them over in the back of your mind. You never know when creativity might strike and you can start jotting down ideas when the moment arrives. This natural approach leaves more room for spontaneity and creativity rather than trying to force out answers.
8. Hire an essay consultant.
Whether you've always considered yourself a strong writer or you've always struggled with putting your thoughts on paper, the Brown supplemental essays can be challenging. And as such a critical portion of your application, you want to put your best foot forward. One of the best ways to ensure you're turning in exceptional essays is to work with an experienced professional.
Admission Sight offers personalized essay editing services to help students nail the written portion of their application. We can help you better understand what Brown University is looking for, what the questions are really asking, and how you can better express yourself.
Need help getting into Brown University?
If you've been dreaming about getting into Brown University but aren't sure how to do it, you're in the right place. With years of proven experience helping students just like you find their way into some of the best universities in the country, Admission Sight has the knowledge, experience, and resources to guide you.
Whether you want help finding a suitable summer program or you need guidance tweaking your supplemental essays, we've got you covered. Feel free to reach out to Admission Sight to learn more about what we offer and how you can improve your chances of getting accepted into Brown University or any other college of your choice.