Caltech Application Deadline
The California Institute of Technology (Caltech), located in Pasadena, California, was established in 1891 and is regarded as a leading university in the fields of science and engineering. Caltech also is known for its incredibly motivated students. The Caltech application deadline varies depending on the program and type of applicant.
The institution seeks applicants with substantial experience in STEM fields as well as those with more unusual and offbeat interests. Generally, the Caltech application deadline for early action usually falls by November and the deadline for regular decision is in January. However, it is always best to check the best admissions program for you that can best help in your college admissions journey.
What is the Application Deadline for Caltech?
What is the application deadline for Caltech? The California Institute of Technology (Caltech) has a number of different programs, each of which has its own admission cycle, and each has its own application deadline.
Caltech will offer two different decision options beginning in the autumn of 2022: the Restrictive Early Action plan, and the Regular Decision plan.
Students who are certain that Caltech is their first-choice university, who are enthusiastic about the possibility of attending Caltech, and who want to learn early if they are admitted to Caltech are eligible to participate in the Restrictive Early Action (REA) early admissions process. REA is a non-binding early admissions process.
Students will not be obligated to accept an REA offer from Caltech, and they will be able to assess different financial aid possibilities if they choose to apply to other institutions during the Regular Decision process.
The Caltech application deadline is November 1, and students will be told of their admissions decision (whether they have been accepted, are being deferred, or have been denied) by the middle of December.
Students who have been offered admission to Caltech will then have until May 1, 2023, to decide whether or not they would accept the school's offer of admission.
The admissions process known as Regular Decision is the one that is used the most frequently at Caltech. Furthermore, the majority of students who are granted admission to Caltech will have applied through the Regular Decision approach. The Caltech application deadline for Regular Decision is January 3rd.
Should One Apply Early to Caltech?
Should one apply early to Caltech? Early admission to Caltech is not available, however, the university does provide early action. On the other hand, getting your application in early can have a number of advantageous effects.
To begin, it provides you with additional time to obtain feedback on your application and to make any necessary adjustments in advance of the deadline. In addition, getting your application in early will give you a higher chance of receiving a decision in a timely manner, which will be of assistance to you when it comes to making plans for the future.
One of the most obvious advantages of early action over early judgments is the opportunity to submit applications to a number of different schools and, later on, to compare the various types of financial aid packages provided by a number of different educational establishments.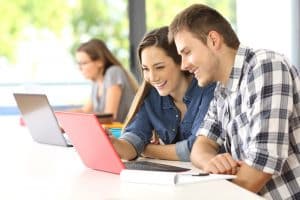 If you are granted early decision admission, you face the danger of missing the application deadlines for other schools because, at that point, you will be waiting for your award packet to arrive. This puts you in violation of the terms of the early decision program. If the prize isn't very outstanding, then you won't have as many options to choose from.
In addition, some departments and programs will examine applications that have been finished early; therefore, it is best to verify with the department that you are interested in to determine whether or not they are doing so.
In the end, the decision regarding whether or not to submit an early application to Caltech is solely in the hands of the individual applicant.
What is the Average GPA to Get Into Caltech?
What is the average GPA to get into Caltech? Because of the rigorous admissions process at Caltech, the normal high school GPA of students who are accepted into the school is a reflection of this.
The results from the academic year 2020-2021 show that the average grade point average (GPA) of admitted undergraduate students was 4.18. However, it is essential to keep in mind that GPAs are only one component of the application process and that the admissions committee takes into consideration a wide variety of variables when making decisions about applications.
It is important to note that Caltech does not use a formulaic approach in its admissions process. Instead, the admissions committee looks at each applicant holistically, taking into consideration a variety of factors that may include, but are not limited to, academic achievements, test scores, essays, extracurricular activities, letters of recommendation, and interviews.
It is essential to keep in mind that they are merely averages, and the fact that you do not meet them should not prevent you from applying for the position. It is in your best advantage to submit an application to the educational institution that is most aligned with your interests, talents, and history.
Is Caltech Hard to Get Into?
Is Caltech hard to get into? It is not easy to gain admission to the extremely competitive Caltech program due to the school's stringent admissions standards. The admissions procedure is extremely hard, and only a small percentage of those who apply are ultimately successful in getting in.
According to the statistics from the academic year 2020-2021, just 7.5% of candidates were selected to attend Caltech. This indicates that just 7-8 applications out of every 100 were selected for admission.
Students that are accepted into a program often have great test results, a well-rounded and accomplished extracurricular profile, and an engaging personal narrative in addition to a high GPA. Students that have a significant aptitude and interest in science, technology, engineering, and mathematics (STEM) subjects are another type of student that Caltech seeks to recruit.
It is essential to be aware that the admissions process at Caltech is a holistic one, and that the admissions committee evaluates applications based on a wide variety of criteria.
The admissions committee is seeking students who are not just academically gifted but also have a passion for learning and a desire to make a difference in the world. They want these students to bring something unique to the classroom.
It may be difficult to get into Caltech, but it is not impossible. A large number of students who were successful in getting in were able to do so by putting an emphasis on their capabilities and areas of interest in their application essays.
What Majors is Caltech Known for?
What majors is Caltech known for? The illustrious California Institute of Technology, also known as Caltech, can lay claim to a number of accomplishments. To start, 58 members of the faculty as well as graduates have been awarded the National Medal of Science.
In addition, there are now seven Nobel laureates working or studying at the university. In addition, Caltech is in charge of the Jet Propulsion Laboratory, also known as JPL, which is the preeminent center for robotic solar system exploration.
The U.S. News & World Report consistently places Caltech as one of the top 10 universities in the country. The admissions committee searches for exceptional academic credentials, such as high grades and test scores, because it is only fitting that they do so. However, the student body is also well-known for being quirky, which is one of its defining characteristics. In addition to considerable experience in STEM-related fields, an excellent applicant at Caltech should have distinctive interests and skills.
The excellence of Caltech's academic offerings in the STEM (science, technology, engineering, and mathematics) disciplines is well-known. The following are some of Caltech's most popular areas of study:
Physics: Caltech is known for its world-class physics program, which is consistently ranked among the best in the country.
Computer Science: Caltech offers a wide range of computer science courses and has a strong emphasis on the intersection of computer science and other disciplines.
Engineering: Caltech offers undergraduate and graduate degrees in a variety of engineering disciplines, such as aerospace, chemical, electrical, and mechanical engineering.
Biological Sciences: Caltech has a strong emphasis on biology and biochemistry, with a focus on understanding the molecular and cellular basis of life.
Chemistry: Caltech's chemistry program is known for its focus on theoretical and computational chemistry, as well as chemical biology and materials science.
Mathematics: Caltech's mathematics program is known for its strong emphasis on applied mathematics and its connections to other fields such as physics, engineering, and computer science.
Environmental Science and Engineering: Caltech offers a range of interdisciplinary programs in the field of Environmental Science and Engineering.
It's vital to keep in mind that Caltech has a relatively small student body and just a select few majors to choose from. However, students are strongly encouraged to pursue their individual passions through the institution's extensive selection of elective classes and chances for interdisciplinary study.
Want to learn more about the Caltech application deadline? You've come to the right place. At AdmissionSight, we have over 10 years of experience guiding students through the competitive admissions process.
AdmissionSight can help you put your best foot forward when applying to college. Contact us today for more information on our services.