Demographics at Cornell
Cornell is a private, endowed university that receives federal land grants from New York State. It is also a member of the Ivy League and the Ancient Eight, and it collaborates with the State University of New York. Due to its founders' groundbreakingly egalitarian and realistic vision of higher education, as well as their commitment to the land-grant purpose of outreach and public service, it has been referred to as the first really American institution.
Many students' primary concerns while deciding where to attend college are whether or not to enroll in an Ivy League institution.
Both graduate and undergraduate students are well-served by the superior education offered by Ivy League institutions. In addition to being distinguished, attending an Ivy League college offers advantages like a low student-to-faculty ratio, well-funded libraries, research facilities, and the chance to collaborate directly with renowned instructors.
Upstate New York's Cornell University, which is situated in the small city of Ithaca, is well known for its academic brilliance; varied student body, contributing to the diverse demographics at Cornell; and extremely high status among American colleges.
Aside from its academic excellence, Cornell University is known for its idyllic lakeside location in the Northeast of the United States, where students can take advantage of the breathtaking scenery as well as the unique restaurants, coffee shops, and other local establishments in this vibrant college town. Ithaca also provides easy access to important East Coast cities: Driving from Ithaca to New York City, Philadelphia, and Boston will take you about four hours total.
Cornell, as a Member of the Ivy League
It is one of the eight private research universities (Brown, Harvard, Princeton, Columbia, Yale, Dartmouth, and the University of Pennsylvania) that make up the Ivy League.
In more recent times, Cornell has gained a reputation as a private research institution that offers an unmatched combination of educational quality and breadth. Students are likely to be familiar with Cornell because of its reputation. More than 100 different fields of study are available at the school's many colleges and institutions.
This wide variety of academic opportunities attracts a diverse group of students and professors who are all eager to learn and succeed in their chosen fields of study. No matter which undergraduate college a student chooses to attend—the School of Industrial and Labor Relations, the Cornell SC Johnson College of Business, or the Undergraduate College of Agricultural and Life Sciences—Cornell University is committed to helping students develop into better people and future leaders.
Statistics of Cornell
What are the Demographics at Cornell by student population in 2021?
What are the Demographics at Cornell by student population in 2021? At Cornell University, there are now 8,877 graduate and 14,743 undergraduate students enrolled, a total of 23,620 students. The school has 12,152 female and 11,468 male students. There are 645 part-time students and 22,975 full-time students, according to attendance status.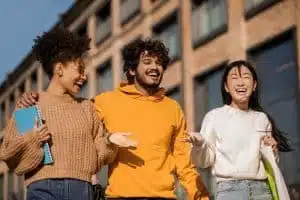 In comparison to private, four-year colleges in New York that are not for profit, Cornell University has a significantly big student body. Its enrollment is substantial when compared to ranked institutions like Northwestern University and Duke University (the average population is 18,473).
There are 6,167 students enrolled in Cornell University's online degree and certificate programs.
Enrollment Demographics at Cornell by Attending Status and Gender
Twenty-three thousand six hundred twenty students are now enrolled at Cornell University. The school has 11,468 male pupils and 12,152 female students (a male-to-female ratio of 49:51). Eight thousand eight hundred seventy-seven people started graduate programs, while 14,743 people enrolled in undergraduate ones. The student population is broken down by gender and attendance status in the table.
Undergraduate:
| | | | |
| --- | --- | --- | --- |
| | Total | Full-time | Part-time |
| Total | 14,743 | 14,693 | 50 |
| Men | 6,781 | 6,743 | 38 |
| Women | 7,962 | 7,950 | 12 |
Graduate:
| | | | |
| --- | --- | --- | --- |
| | Total | Full-time | Part-time |
| Total | 8,877 | 8,282 | 595 |
| Men | 4,687 | 4,385 | 302 |
| Women | 4,190 | 3,897 | 293 |
Demographics at Cornell by its Transfer Students (Undergraduate)
There are 14,743 undergraduate students enrolled, and 669 of them are transfer students from other universities. The proportion of students who transferred in is 4.54%.
What is the racial makeup of Cornell University?
What is the racial makeup of Cornell University? The top two races/ethnicities are White (7,937; 33.60%) and Asian (3,926; 16.62%). AdmissionSight listed Cornell's population by race in the following tables:
Undergraduate:
| | | | |
| --- | --- | --- | --- |
| | Total | Men | Women |
| American Indian or Alaska Native | 35 | 17 | 18 |
| Asian | 3,071 | 1,270 | 1,801 |
| Black or African American | 1,057 | 481 | 576 |
| Hispanic | 2,158 | 1,119 | 1,039 |
| Native Hawaiian or Other Pacific Islander | 16 | 10 | 6 |
| White | 5,121 | 2,538 | 2,583 |
| Two or More Races | 739 | 303 | 436 |
| Race/Ethnicity Unknown | 1,113 | 453 | 660 |
| Total | 14,743 | 6,781 | 7,962 |
Graduate:
| | | | |
| --- | --- | --- | --- |
| | Total | Men | Women |
| American Indian or Alaska Native | 21 | 7 | 14 |
| Asian | 855 | 442 | 413 |
| Black or African American | 310 | 136 | 174 |
| Hispanic | 540 | 299 | 241 |
| Native Hawaiian or Other Pacific Islander | 8 | 4 | 4 |
| White | 2,816 | 1,504 | 1,312 |
| Two or More Races | 201 | 97 | 104 |
| Race/Ethnicity Unknown | 413 | 226 | 187 |
| Total | 8,877 | 4,687 | 4,190 |
Online Student Demographics at Cornell
Twenty-two thousand two hundred ninety-three students—or 94.38% of the total enrollment—at Cornell University pursue their degrees through online coursework. Six thousand one hundred sixty-seven of them are taking only online classes (no in-person presence is necessary), while others are combining online and in-person study. The number of students who registered for one or more online courses is shown in the tables below.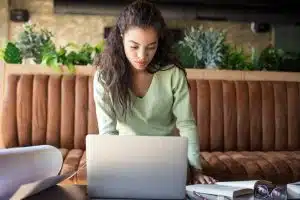 Three thousand nine hundred fifty-six of the students that are enrolled are from New York, where Cornell University is located, and 1,505 come from other states. AdmissionSight's collected data are listed in the tables below.
Type of Enrollment:
| | | | |
| --- | --- | --- | --- |
| | Total | Undergraduate | Graduate |
| Total | 23,620 | 14,743 | 8,877 |
| Enrolled Exclusively in Online Classes | 6,167 | 4,485 | 1,682 |
| Enrolled Some in Online Classes | 16,126 | 10,242 | 5,884 |
| Not Enrolled in Online Classes | 1,327 | 16 | 1,311 |
Students' Residence:
| | | | |
| --- | --- | --- | --- |
| | Total | Undergraduate | Graduate |
| Total (Enrolled Excl.) | 6,167 | 4,485 | 1,682 |
| New York Residents | 3,956 | 3,294 | 662 |
| Other State in U.S. | 1,505 | 907 | 598 |
| Outside of U.S. | 706 | 284 | 422 |
| Unknown | 0 | 0 | 0 |
Locations of Students Enrolled Only in Online Courses
Two thousand two hundred eleven students are from outside the United States or another state, whereas 3,956 students are from New York or the jurisdiction where the school is located and are only enrolled in online courses.
| | | | |
| --- | --- | --- | --- |
| | New York Residents | Other States in U.S. | Outside of U.S. |
| All Students | 3,956 | 1,505 | 706 |
| Undergraduate | 3,294 | 907 | 284 |
| Graduate | 662 | 598 | 422 |
Male and Female Teachers at Cornell
Cornell's gender hasn't been reported on or isn't accessible. At this school, there are more female (52.3%) teachers than male teachers (47.7%).
| | |
| --- | --- |
| Faculty | 1,729 |
| Academic Professionals | 1,094 |
| Staff | 7,656 |
What is the student-to-faculty ratio at Cornell?
What is the student-to-faculty ratio at Cornell? The student-to-faculty ratio at Cornell is nine to one, which allows undergrads to get to know their instructors well. In actuality, just 13% of classrooms at Cornell have between 50 and 100 students, and 73% of class sizes there are under 30, 87% are under 50.
The highly acclaimed first-year writing department at Cornell requires all freshman students to take two writing courses. There is a 17-student limit for these classes. In addition to their involvement in the classroom, faculty members also oversee independent studies, research initiatives, and the more than 1,000 student organizations that are active on campus. The faculty fellows at Cornell also reside there and occasionally hold classes there.
Legacy demographics at Cornell: Does Cornell take it into account?
Some prestigious colleges, Penn and Cornell are two examples, only take legacy status into account during the early admissions rounds. Before taking into account your genealogy, these two Ivies require that you make a legally binding commitment to attend if accepted.
Cornell keeps track of legacy status, and it is seen favorably.
Perhaps you're thinking, "Wait, what does that mean?
Well, getting into Cornell is challenging. Their acceptance rate has recently been about 10%. It's challenging to get in, and many kids with excellent grades and exam results are turned away. The absolute minimum is to achieve excellent test results and marks. An extensive application is required of applicants. Being a legacy will benefit the application as a whole. The activities, essays, and interests of students should be excellent. Applications with a lot going for them are strong applications. A student needs more than just their legacy status to get in; it is simply one factor among many that can offer them an advantage.
Who at Cornell is seen as a legacy?
Who at Cornell is seen as a legacy? Candidates may self-report their legacy status at Cornell. Although technically, they could put in any family member that attended Cornell, it's best to stay with immediate kin. They are not required to mention an uncle or an in-law cousin. Consider your parents and grandparents.
Why do schools act in this way?
Why should schools care if your parents visited their campus decades ago, one would wonder. Institutions frequently defend legacy admissions in public as a strategy to uphold tradition. It serves as a method to thank individuals who contributed to the establishment of the university. Those who support the practice frequently use the term "intergenerational continuity."
There is little doubt that legacy schools anticipate higher financial support in exchange for upholding legacy. However, significant research revealed no difference in fundraising between institutions that offer legacy status and those that don't. In reality, MIT (27 billion) and Texas A&M (13.5 billion), two of the top eight American universities with the highest endowments, forbade legacy-based admittance over ten years ago.
How to profit from legacy status at Cornell?
How to profit from legacy at Cornell? Whatever your thoughts on the fairness of legacy admissions, the easiest way to reveal your legacy status are simple if you decide to take advantage. Just indicate in the application your relationships with alumni. There is a space for you to disclose your parents' educational history on the majority of application forms for schools, including the Common App. You must submit extra forms specific to each school if you want to make a claim for a secondary legacy.
You are more likely to obtain a bump in admissions the more actively involved your parents are with their alma mater. The alumni's history of financial support, involvement on boards, employment as an alumni interviewer, etc., will be taken into consideration by admissions departments. Actually, "who you know" can help your chances of getting a big envelope in the mail come spring.
However, parents must take care to be diplomatic throughout this procedure. Attempts to pressure admissions representatives through emails and phone calls will fail. An aggressive and domineering approach will turn off a school and can even impair an applicant's chances. Maintain a positive attitude and be aware that you will undoubtedly receive preferential consideration at their alma mater.
Three-quarters of the top 100 institutions in the United States are said to consider legacy status when making admissions decisions. This covers every Ivy League institution as well as a large number of other extremely exclusive private institutions like Georgetown, Duke, Swarthmore, Middlebury, Amherst, Tufts, and countless others.
Much fewer highly selective institutions publicly reject favoring legacy status. Hereditary privilege in the admissions process is explicitly opposed by MIT, Caltech, and Cooper Union, according to public records.
Other institutions just take into account their primary legacy, including Stanford University and UNC. It's interesting to note that most prestigious schools give parents who attended their undergraduate program significantly more weight than those who completed a graduate program.
Employment Statistics at Cornell
95.27% of Cornell University's workforce is made up of white-collar workers, while 4.73% are blue-collar workers. In addition, 32 business owners work at Cornell University (3.98% of the workforce), along with 391 people who work for private businesses (48.57%) and 202 people who work for public organizations (25.09%).
How much does attending Cornell really cost?
How much does attending Cornell really cost? It can be highly expensive to attend private universities like Cornell. It's crucial to keep in mind that the list price—the first number you'll see—is probably not what you'll really spend. Instead, you should consider institutional financial aid; merit scholarships; and federal, state, and local government aid, all of which will reduce your net cost. The amount you'll have to pay out of pocket is the net cost.
So, how much will it cost for you to attend Cornell?
The total cost for in-state and out-of-state students to attend Cornell, including tuition, accommodation, and board, is $67,613.
Families with combined incomes over $175,000 are often required to pay the list price, while those with incomes below that typically receive some form of financial aid.
Cost of Attendance with Financial Aid
For students who receive financial aid, the average net price is $57,068. Depending on the household income of your family, these expenses change into the following:
| | |
| --- | --- |
| Family Income | Net Price |
| $0-$30,000 | $16,751 |
| $30,001-$48,000 | $12,382 |
| $48,001-$75,000 | $15,456 |
| $75,001-$110,000 | $26,486 |
| Over $110,000 | $26,486 |
Financial Assistance Programs at Cornell
In order to meet the needs of accepted students and make Cornell affordable, Cornell has launched a number of financial aid initiatives.
Undocumented Undergraduate Applicant Initiative
All currently enrolled undergraduate students and those who will enroll in the Fall of 2021 who attended and graduated from a US high school without having US citizenship, residency, or visa status are qualified to receive financial aid from Cornell that is commensurate with their demonstrated financial need. All applicants who are enrolled in and intend to graduate from a US high school but do not have US citizenship, residency, or visa status will be assessed alongside US classmates as part of Cornell's need-blind admission evaluation.
Parent Contribution Initiative
There will be no parent payment for families with a combined family income of less than $60,000 and assets of less than $100,000 (including the value of the primary residence). Total family income is calculated as the sum of the adjusted gross income for the tax year being considered for financial help, any business or other losses, and any untaxed income. Cornell determines the entire family income for each parent in situations involving divorce or separation and combines it.
Low Level of Debt
No parent contribution and no loans will be included in the initial aid package for any family with a total household income of less than $60,000 and a total household asset total of less than $100,000 (including the primary home equity).
For some families, loans can be required. A student receives initial loan offers from Cornell based on the financial situation of their family. Less than $24,000 is the average debt held by Cornell students who borrow at graduation, which is significantly less than the average debt held by graduates of all private colleges, which is $32,600.
If you're looking for guidance when it comes to the admission process to gain entry into one of the elite universities in the country, we've got you covered! At AdmissionSight, we have over 10 years of experience guiding students through the competitive admissions process. We will be able to assist you in preparing your admission requirements. Feel free to set up an appointment today to book your initial consultation.