Does Brown have Early Action?
Does Brown have early action? It is not difficult to understand why so many students have their sights set on attending Brown University given its status as an Ivy League institution and a top-tier research establishment. Brown University, along with the other schools in the Ivy League, is recognized all over the world for the high level of academic brilliance that it fosters as well as the unprecedented amount of job options that come along with a degree from an Ivy League institution.
Students who are ready to make a commitment to Brown and who would prefer to receive early notification of their admission status have the chance to participate in Early Decision. If you choose to apply to Brown under the Early Decision program, you will be asked to refrain from submitting applications to any other schools that use the early decision, single-choice early action, or restriction early action application processes.
If you are accepted through our Early Decision plan, you will be asked to withdraw any and all applications that are still pending. This includes any and all applications that you may have already sent into regular, rolling, or (open) early action programs.
Early Decision is reserved for prospective students who rank Brown as their number one school of choice. Through this program, first-year students have the opportunity to submit their application for admission to Brown University in the fall of their senior year and will be notified of the admission decision in the middle of December. Whether does Brown have early action or not, it is important for prospective students and their families to understand that acceptance into Brown University through our Early Decision program is a legally enforceable commitment to do so.
Do not, however, make the assumption that your prospects of acceptance will rise simply because you are applying under the Early Decision option. Under the Early Decision plan, the Board of Admission is responsible for making the identical judgments that it would make under the Regular Decision plan.
If you submit your application to Brown via its Regular Decision method, you will have the opportunity to investigate a wider range of educational institutions before settling on one. Students who have been accepted to Brown are required to inform the university of their intention to enroll by May 2, which is the standard reply date for most educational institutions.
Students who have their Early Decision applications deferred have demonstrated that they are competitive candidates for enrollment at Brown. Whether does Brown have early action or not, a postponement must not be interpreted as a sign of failure on the part of the organization. Applicants who had their decisions deferred will have a second chance to be evaluated among the Regular Decision applicants. Brown University's admissions office strives to choose a student body that is as talented and diverse as possible with regard to the student's interests, backgrounds, and the potential they have to contribute to the Brown community and beyond.
It is not required to make changes to your application just because you have been granted a deferral by Brown University; nevertheless, you should let the university know if you have achieved something notable or if there has been a noteworthy change in your personal circumstances. Keep in mind that just because an application has been given a deferral, this does not mean they do not meet the requirements for admission.
Make sure that the Mid-Year Report form is in the hands of your counselor so that Brown can obtain your grades from the fall term as well as any other changes that your school may like to send. If Brown is still your first option for undergraduate study, you are more than free to send in a letter expressing your continued interest in the school throughout the Regular Decision admissions process. You will need to use the Brown applicant portal in order to upload your letter.
Does Early Decision Give You an Advantage?
Does Early Decision give you an advantage? Early applications to Brown tend to include a very high proportion of individuals who are extraordinarily gifted, and the higher rate of acceptance for Early Decision applicants is a reflection of that reality. However, this does not always indicate that all early applicants will have an edge over later contenders. Early Decision applicants are only considered for admission to Brown if they have a high level of confidence that they will be accepted to Brown under the Regular Decision process.
By submitting your application early, you demonstrate to Brown and any other institutions (or colleges) of your choice that you are committed to going. The percentage of candidates who accept an institution's offer of admission is often made public by the institution after keeping track of the data. When a high proportion of applicants whose applications were accepted end up enrolling at the school, the reputation of the institution improves. It is possible that they will give your application more consideration if they believe that you are likely to accept their offer of admission.
If you are fortunate enough to be accepted into the school of your dreams, you won't need to waste time or money applying anywhere else. You are free to shift your attention back to the present moment rather than fixating on the time twelve months from now.
Some high school students and counselors have the misconception that submitting an early application increases a candidate's chances of being accepted, but the reality is that acceptance rates for early applications and admissions requirements differ from school to school.
It's possible that students who apply for early decision are a stronger overall candidate pool than those who apply for regular decision. After all, these are the students who have made up their minds several months in advance about the college they will attend. It's possible that this also signifies that these pupils have always been one step ahead of the curve in other areas throughout their high school careers. Even though it is difficult to get information concerning the average SAT or GPA of early decision applicant pools, it is safe to conclude that students who apply early are detail-oriented planners who have a forward-thinking mindset.
Brown Acceptance Rate
What is the current Brown acceptance rate? The number of applications that Brown University got was the highest it has ever been, but the university only selected 5% of those who applied. Only 2,546 students were selected to enroll at the renowned Ivy League university out of a total of 50,649 applicants.
Comparing this year's record of 46,568 applicants to the previous year's record of 46,568 applicants, the applicant pool expanded by an astounding 9%. In December 2021, 1,651 students who had been admitted during the regular round joined the 896 students who had been admitted during the early decision round.
Not only did 96% of this year's applicants place in the top 10% of their high school graduating class, but 17% of them also described themselves as being the first in their families to attend college. Brown University's Class of 2026 had students from all 50 states, as well as Puerto Rico and Washington, District of Columbia.
China, the United Kingdom, Canada, India, Singapore, and Ukraine are among the most prominent nations to be represented in the incoming class of international students for this academic year. Because of the political turbulence and economic uncertainty in their home countries, students who were accepted from Afghanistan and Ukraine were given special help.
Acceptance Rates for the Class of 2026 at Brown University
| | | | |
| --- | --- | --- | --- |
| | Number of Applications | Accepted Students | Acceptance Rate |
| Regular Applications | 44,503 | 1,651 | 3.6% |
| Early Applications | 6,146 | 896 | 14.6% |
Brown Regular Admissions Results for the Class of 2026
In the past two years, Brown University has seen a significant rise in the total number of applications it receives. The number of applications that Brown received for the Class of 2026 was comparable to the number that it got for the Class of 2025. It is likely that its test-optional policy, its expanding set of financial aid efforts, and the significant concerns that are currently confronting the world are the reasons for the constant rise over the past two years.
Brown University received a total of 44,503 applications for admission to its Class of 2026 during the standard admission cycle; however, it only admitted 1,651 students. Only 3.6% of applicants were accepted into Brown University during the regular applications cycle because it is one of the most selective schools in the Ivy League.
Early Admissions Results for Brown University for the Class of 2026
In December of 2021, Brown University released the results of its Early Admission process for the Class of 2026. Only 896 students out of a total of 6,146 applicants were accepted into the university during the early stage. This represents a 10.31% acceptance rate. In the annals of the early decision program at the university, every metric—the early acceptance rate, the number of applicants, and the number of accepted students—set new benchmarks.
The University has broken its own record for the lowest ever acceptance rate in the early decision program for the fourth year in a row, which is a pattern that started with the class of 2023. The University accepted 14.6% of early applications this year. In the previous academic year, the University selected 885 students from an initial pool of 5,540 candidates, which represents a 15.9% acceptance rate for early applicants. All three of those numbers represented a new high for the university at the time; however, they have all been surpassed since then.
This year, 51% of admitted students self-identified as students of color, which is an increase over the previous year's percentage of 48% and the year before's percentage of 44%. Seventeen percent of respondents classified as first-generation, which represents a modest increase from sixteen percent in the year 2020.
The number of students who were accepted into the university through the QuestBridge program for students from low-income families and first-generation college students increased from 45 to 54. According to Powell, the acceptance rate for the early decision portion of the Program in Liberal Medical Education was 3%. The program admitted 23 students.
This year's early admissions class saw a decrease in the proportion of students who indicated they would apply for financial aid compared to last year's early admissions class: 57% of this year's admitted students said they would apply, compared to 59% last year and 62% the year before. This year's early admissions class also saw a decrease in the proportion of students who indicated they would apply for financial aid compared to this year's early admissions class.
When does Brown Release Decisions?
When does Brown release decisions?  Applicants who make use of Brown University's early decision program should anticipate receiving a response from the college concerning its admissions decisions by the middle of December at the latest.
Early decision applicants for Brown have three different options available to them for the decision they receive. In addition to being told whether or not their application has been accepted, applicants may also find out that the decision about their application has been postponed.
Students who have their applications rejected under the early decision plan are not eligible to reapply to the institution using the standard decision plan; rather, they are required to wait until the next application cycle, which will take place during the subsequent academic year.
Students who are offered admission will be forced to withdraw any applications they may have submitted to other educational institutions.
If they maintain their excellent academic performance throughout the rest of their senior year, they will be assured a place in Brown University's incoming first-year class.
If the student's application is deferred, it indicates that the examination of their file will be postponed until the regular decision admissions round, at which point the student will receive a definitive answer regarding the status of their admissions request. Applicants who submitted their applications through the regular determination process do not find out the admissions decision until the beginning of April.
After the student has finished filling out and submitting their application, they will be given access to their very own Brown Applicant Portal, which is another location where they may obtain the admissions decision once it has been made public.
The early decision application deadline for Brown University is November 1 of each year, and the application may be found here.
The application deadline for those seeking admission through the usual decision is always on January 5; this provides the students with an additional two or three months of preparation time.
| | |
| --- | --- |
| Early Decision application deadline | 1st November |
| Early Decision letters (online) | 16th December |
| Regular Decision application deadline | 5th January |
| Regular Decision letter (online) | 31st March |
| Regular Decision commitment deadline | 2nd May |
Students will get an email from the Office of College Admission confirming receipt of their Common Application once the school has processed the application.
Although it is imperative that all required components of the application be submitted to the school before this deadline, Brown states that it is permissible for some of the student's supplemental documents, such as transcripts, test scores, and so on, to not be received until the following week or so. This is the case even though it is essential that all required components of the application be submitted to the school before this deadline.
Admissions Chances
Brown University is a member of the Ivy League, which means it has very stringent admissions standards. Brown University has a policy of not admitting students, including those who have perfect grades and exceptional scores on standardized tests. Even if your scores are right on target for admission, you should still think of Brown as a school you want to get into because this is one of the reasons why.
However, if you do not have a grade point average of 4.0 and a score of 1600 on the SAT, you should not give up hope. There were some students who were accepted despite having test scores and grades that were lower than average. All of the universities in the Ivy League, including Brown University, use holistic admissions, which means that the personnel in charge of selecting candidates do so using a variety of criteria in addition to numerical data.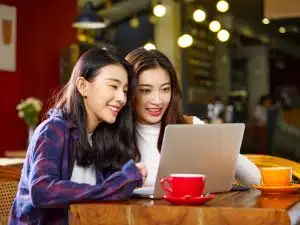 Whether does Brown have early action or not, extracurricular activities that are meaningful to the applicant and application essays that are well-written (both the essay for the Common Application and the various Brown supplemental essays) are vitally crucial components of the application process. Remember, too, that good marks aren't the only thing that matters when it comes to your academic performance.
Brown wants to see that applicants have stretched themselves academically by taking courses at the advanced, honors, and international levels. You need to enroll in the most difficult classes that are open to you if you want to have a chance of getting into an Ivy League university. In addition, whether does Brown have early action or not, Brown takes every attempt to conduct alumni interviews with each and every applicant.
If you need help putting the finishing touches on your early applications, or want some advice on whether or not applying Early Decision or an Early Action is a good option for you, at AdmissionSight, we have over 10 years of experience guiding students through the competitive admissions process, including our athletic recruitment program.
AdmissionSight can help you put your best foot forward when applying to college this fall. Contact us today for more information on our services.