Brown GPA and SAT Requirements
Brown University is widely regarded as one of the Ivy League institutions with the most stringent admissions standards. The establishment can be found in Providence, Rhode Island. Brown's historic campus typically ranks highly among the top national universities for producing world-class students who are creative, independent thinkers and problem-solvers, making a tremendous impact in their community and the world.
It is critical that you have a comprehensive understanding of the Brown University application before you begin the process of applying to colleges, particularly with regard to the Brown GPA and SAT requirements. In order to best prepare you for an application to an Ivy League school, we will learn more about the requirements for Brown University, including the minimum Brown GPA and SAT requirements.
What SAT score do you need for Brown?
What SAT score do you need for Brown admissions? The requirements for standardized testing can vary greatly from school to school. The majority of schools require students to take either the SAT or the ACT, and many also require students to take SAT subject tests. In order to submit an application to Brown University, you are required to take either the SAT or the ACT. First and foremost, you need to perform well in order to have a compelling application.
These standardized tests, most notably the SAT, are administered to high school students for the purpose of determining whether or not they are academically prepared to continue their education after high school and to supply colleges with a single point of data that can be used across all applicants.
The scores you received on standardized tests will be considered by college admissions officers, along with your high school grade point average, the subjects you studied in high school, letters of recommendation from previous instructors or mentors, extracurricular activities, admissions interviews, and personal essays. The weight that each institution places on SAT scores in relation to the process of applying to colleges and universities varies.
There are a lot of schools that say they don't have a minimum score for the SAT, but the reality is that there is a secret SAT requirement. This is determined by the standard deviation of the school's scores. In order to meet the requirements set forth by Brown University for the SAT, the middle fifty percent of students who were granted admission to the college had a Brown University SAT score that ranged from 1480 to 1560.
This would bring the minimum required SAT score for admission to Brown University in 2022 down to 1480. The following table presents a breakdown of these Brown University students' SAT scores according to the reading and writing as well as the mathematics sections:
| | |
| --- | --- |
| Reading and Writing Section Score | % of admitted students who attained scores |
| 750-800 | 58% |
| 700-740 | 30% |
| 650-690 | 8% |
| Under 680 | 4% |
| | |
| --- | --- |
| Mathematics Section Score | % of admitted students who attained score |
| 750-800 | 76% |
| 700-740 | 15% |
| 650-690 | 6% |
| Under 680 | 3% |
Does Brown do Scorechoice?
Does Brown do Scorechoice?  The "Highest Section" policy applies to students' score choices at Brown University. Brown does in fact accept Score Choice, and it will also superscore your results on the SAT and ACT. Another term for this practice is "superscoring." This indicates that you have the ability to select which SAT tests you want the school to receive from you. The readers of your application will take into consideration, among all of the scores they receive, the section scores that are the highest across all of the SAT test dates that you submit.
Score choice gives you the ability to select which test dates you want to send to the colleges you're applying to. If you took the SAT or ACT four times, for instance, you do not need to send the colleges all four of your score reports when applying to colleges.
You have the option to make a decision about, or "choose," which of the two you would like to transmit. Let's say you took the SAT in August, October, November, and December, and the scores you received in August and November were the highest you achieved overall. You only need to send in the results of the tests that were taken in August and November if you use score choice.
The colleges will not be able to see how well you performed on the tests in either October or December. There are some important considerations to take into account. To begin, there is a possibility that some colleges, particularly those that are particularly selective, will request that you send in your test scores from each and every exam that you have ever taken. It is your responsibility to be familiar with the admissions policy of each institution to which you apply.
The best way to obtain this information is to go directly to the website of each institution, particularly given the fact that admissions policies are prone to change from one academic year to the next. Although the majority of Ivy League schools require applicants to send in scores from all of the exams they have taken, some universities do permit applicants to use the score choice feature of both the SAT and the ACT.
However, we strongly recommend that applicants send in scores from all of their exams. Even though it may be unclear how to interpret the word "encourage," it is made abundantly clear that it is not necessary to send in all of the test scores.
You are not allowed to pick and choose which parts of a particular test day's scores to send in, which brings us to the second most important thing to keep in mind regarding score choice. The College Board has provided the following clarification: "No, you are not permitted to send in your score for Evidence-Based Reading and Writing from one test day and your score for Mathematics from a different test day."
However, some colleges and universities use a system called "superscoring," which means that they take into account your highest section scores across all of your test dates. Score Choice on the SAT allows you to select which scores to send based on the test date, while SAT Subject Tests allow you to select scores based on the individual test. The results of an entire SAT are communicated. The ACT is subject to the same principles.
Does Brown require SAT Subject Test?
Does Brown require SAT Subject Test for admission? The SAT subject tests that are required to be taken by schools can vary. In general, selective schools are more likely to impose such requirements, whereas the majority of schools across the country do not.
If you're applying to Brown University with a SAT score, rather than an ACT score, you'll need to take SAT Subject Tests. You do not need to take any SAT subject tests if you submit a score from the ACT with Writing. The SAT Subject Tests are a separate entity from the SAT Assessments and consist of standardized tests covering individual academic subjects. Some applicants choose to submit their scores on these tests when applying to colleges.
On each Subject Test, you were tested on how well you understood the material that was covered in class. There were a total of twenty different tests, and each student was permitted to take a maximum of three SAT Subject Tests on any given day of testing. The College Board organized the SAT Subject Tests into the following five primary categories: mathematics, science, English, and history and languages.
It is highly recommended that prospective students take at least one SAT Subject Test at Brown University.
The SAT Subject Tests typically carry a lot less weight than your overall grade point average and SAT/ACT score. If you are able to choose between raising your overall SAT/ACT score and raising your scores on individual SAT Subject Tests, your best bet is to work on raising your overall SAT/ACT score.
Does Brown require SAT for 2022?
Does Brown require SAT for 2022 admissions? Brown University has announced that beginning with the 2022-2023 admission cycle, their test-optional policy will apply to all first-year, transfer, and Resumed Undergraduate Education applicants. If a student chooses not to submit test scores, they can rest assured that they will not be penalized in Brown's admissions process.
Instead, the university will evaluate the student's academic preparedness based on other aspects of the application, such as the student's course grades and the level of rigor in the curriculum, as well as insight from guidance counselors and teachers.
When a candidate submits their SAT or ACT scores, those scores will continue to be evaluated in conjunction with all of the other information they have about the applicant. Although they are educationally useful, standardized tests have always been just one of many factors that Brown takes into consideration as part of its holistic admissions process.
Before the start of the application cycle for the academic year 2023-2024, Brown's test-optional policy will, along with every other component of the admissions process, undergo another round of review. Continued research and assessment are required as researchers continue to investigate the impact of the COVID-19 pandemic on academic outcomes at both the high school and college levels.
These findings will help policymakers make decisions in the coming years regarding how to respond to the pandemic. Brown believes that the data collected this year will assist in providing clarity on these outcomes and will help to inform our policies regarding longer term testing.
Scores on standardized tests may be self-reported by students who opt to do so, or they may be submitted to Brown in an official capacity. They will continue to accept Score Choice, and when multiple results are submitted for a student, they will always take into account the student's highest score.
What GPA do I need to get into Brown?
What GPA do I need to get into Brown?  There are many schools that require a minimum GPA, but in most cases, this is just the bare minimum that must be met in order to submit an application without it being immediately rejected.
The grade point average that really matters is the minimum GPA required to have a chance of getting into the school. In order to determine this, we look at the overall average grade point average of the school's current student body. The minimum required GPA to enroll at Brown University is typically a weighted 4.08 points.
This figure represents the average grade point average of successful applicants who were granted admission to Brown University. The university does not explicitly state this information; however, this is the case. Because of this, Brown is a very competitive school, and in order to get in, you will need to maintain very high grades throughout your academic career. Brown University requires you to be at the top of your class.
In order to compete with other applicants, you will need to have nearly perfect grades in all of your classes. In addition, you must demonstrate that you are capable of easily handling the academic rigors of college by enrolling in challenging classes such as Advanced Placement or International Baccalaureate programs.
Having said that, Ivy League schools such as Brown University don't typically have a set minimum GPA requirement because it can shift depending on the subject you want to study and how well you do overall in your application. It is possible to gain admission to Brown University with a grade point average that is lower than 4.0 if your application demonstrates that you have exceptional extracurricular activities, sporting accomplishments, standard test scores, or other outstanding achievements that set you apart from other applicants.
It will be difficult for you to improve your grade point average in time for college applications if you are currently junior or senior. If your grade point average is equal to or lower than the 4.08 average for the school, you will need a higher score on either the SAT or the ACT to compensate. Because of this, you will have an easier time competing successfully against other applicants who have higher GPAs than you do.
Brown Scores for International Students
Brown University will no longer require applicants to take admissions tests beginning with the 2022-2023 application cycle. This change will only take effect for the academic year 2022-2023. There are no minimum requirements for standardized testing, and we will evaluate all applications irrespective of the test scores that are provided.
Standardized test scores are considered in the context of all of the other information we have about a candidate, despite the fact that we do receive a significant number of applications from students who have excellent test scores. Although test scores are one way to demonstrate academic potential, applicants have a variety of other opportunities to demonstrate that they are ready for the academic rigors of Brown.
It is strongly recommended by Brown that international applicants who are in a position to do so safely take the Test of English as a Foreign Language (TOEFL), the International English Language Testing System (IELTS), or the Duolingo, and then make arrangements for Brown to receive the official results of their test. In most instances, you will be required to have a minimum score of 125 on Duolingo, an 8.0 on the IELTS, or a score of 100 or higher on the internet-based or paper-based versions of the TOEFL exam.
Brown Acceptance Rate
What is the current Brown Acceptance Rate? Brown University is an Ivy League institution, and its admissions statistics are about average when compared to those of the other Ivy League institutions. Brown University's acceptance rates have continued to fall over the past eight years, and it is almost certain that this trend will continue into the foreseeable future as well. This pattern mirrors the general trend seen at all of the nation's top universities.
The application process for Brown University's Class of 2022 was the most competitive it has ever been, setting a new record. Brown University received 35,438 applications from prospective students, of which 2,566 were deemed qualified for admission. This results in an acceptance rate of 7.2 percent for the university as a whole. Over the course of the previous year (2021 to 2022), the total number of applications rose by 8.3 percent, from 32,724 to 35,438.
Through the early admissions process, there were a total of 737 students who were accepted into the Class of 2022. The number of early applications received was a total of 3,502, which resulted in an acceptance rate of 21 percent. Over the course of the previous year (2021 to 2022), the number of early applications rose by 10.5%, from 3,170 to 3,502.
Admissions Chances
Brown University is a member of the Ivy League, which means it has very stringent admissions standards. Brown University has a policy of not admitting students, even those who have perfect grades and exceptional scores on standardized tests. Even if your Brown GPA and SAT requirements are right on target for admission, you should still think of Brown as a school you want to get into because this is one of the reasons why.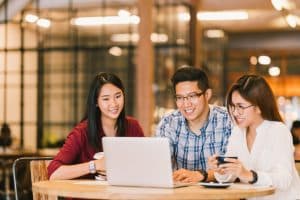 However, if you do not have a grade point average of 4.0 and a score of 1600 on the SAT, you should not give up hope. There were some students who were accepted despite having lower Brown GPA and SAT requirements than average. All of the universities in the Ivy League, including Brown University, use holistic admissions, which means that the personnel in charge of selecting students do so using a variety of criteria in addition to your Brown GPA and SAT requirements.
Extracurricular activities that are meaningful to the applicant and application essays that are well-written (both the essay for the Common Application and the many Brown supplemental essays) are extremely important components of the application process. Remember, too, that good grades aren't the only thing that matters when it comes to your academic performance.
Brown wants to see that applicants have stretched themselves academically by taking courses at the advanced, honors, and international levels. You need to enroll in the most difficult classes that are open to you if you want to have a chance of getting into an Ivy League university. In addition, Brown makes every effort to conduct alumni interviews with each and every applicant.
Brown University encourages students who are talented in the arts to display their work and share it with the community. You have the option of submitting links to Vimeo, YouTube, or SoundCloud along with your application materials. Alternatively, you can use SlideRoom (via the Common Application).
Brown may examine up to 15 different pieces of visual art and listen to a maximum of 15 minutes of recorded work. Auditioning or submitting portfolios is not required of students who are interested in Theatre Arts and Performance Studies; however, providing strong supplemental materials can obviously help flesh out and strengthen an application.
If you need help putting the finishing touches on your early applications, or want some advice on whether or not applying Early Decision or an Early Action is a good option for you, at AdmissionSight, we have over 10 years of experience guiding students through the competitive admissions process, including our athletic recruitment program.
AdmissionSight can help you put your best foot forward when applying to college this fall. Contact us today for more information on our services.