Is Brown Test Optional?
Is Brown test optional? Brown University is a preeminent research institution that is home to faculty members who are known throughout the world. In addition, Brown is a forward-thinking educational institution where the intellectual joy, inventiveness, and curiosity of students drive academic excellence. Brown University is ranked as the 14th best university in the United States by "US News Ranking 2021." Brown University is ranked among the 60 best universities in the world according to the 2021 QS World University Ranking.
Brown University has made the decision that beginning with the 2022-2023 admission cycle, their test-optional policy will be extended to cover all first-year, transfer, and Resumed Undergraduate Education applicants as well.
Whether is Brown test optional or not, students who do not submit test scores can rest assured that they will not be at a disadvantage in our admissions process. Brown will look at other aspects of the application, such as course grades and the academic rigor of the curriculum, as well as insight from counselors and teachers, in order to evaluate academic preparation.
The candidate's SAT or ACT score, once it has been submitted, will continue to be evaluated in conjunction with all of the other information that we possess about them. Whether is Brown test optional or not, the results of standardized tests are informative; however, we have always taken them into consideration as just one of many factors in our holistic admissions process.
Before the start of the application cycle for the academic year 2023-2024, Brown's test-optional policy will, along with every other aspect of the admissions process, undergo another round of evaluation. As Brown University continues its investigation into the impact of the COVID-19 pandemic on academic outcomes, whether is Brown test optional or not, both at the high school and college levels, there is a pressing need for ongoing research and evaluation, which will serve to direct the formulation of public policy in the years to come.
Brown believes that the data collected this year will assist in providing clarity on these outcomes and will help to inform our policies regarding longer-term testing.
Scores on standardized tests may be self-reported by students who opt to do so, or they may be submitted to Brown in an official capacity. They will continue to accept Score Choice, and when multiple results are submitted for a student, they will always take into account the student's highest score.
Recommendations for English proficiency testing are still available for international applicants and other individuals who are not native speakers of English. Whether is Brown test optional or not, Brown will also abide by the policies of the Ivy League with regard to the testing requirements that are imposed on applicants who intend to compete on the varsity athletic teams.
Brown Acceptance Rate
What is the current Brown acceptance rate?  Brown University received more applications than at any other time in its history, but it only selected 5% of the total applicant pool for admission. Only 2,546 students were selected to enroll at the prestigious Ivy League university out of a total of 50,649 applicants. When compared to the previous record of 46,568 applicants, which was set the year before, the applicant pool increased by an astounding 9 percent. In December 2021, 1,651 students who had been admitted during the regular round joined the 896 students who had been admitted during the early decision round.
Not only did ninety-six percent of this year's applicants finish in the top 10 percent of their high school graduating class, but seventeen percent of them also reported being the first in their families to attend college. Brown University's Class of 2026 included students from all 50 states, as well as Puerto Rico and Washington, District of Columbia.
China, the United Kingdom, Canada, India, Singapore, and Ukraine are among the most prominent nations to be represented in the incoming class of international students for this academic year. Because of the political unrest and economic instability in their home countries, students who were accepted from Afghanistan and Ukraine were given additional support.
Brown University Class of 2026 Acceptance Rates
| | | | |
| --- | --- | --- | --- |
| | Number of Applications | Accepted Students | Acceptance Rate |
| Regular Applications | 44,503 | 1,651 | 3.6% |
| Early Applications | 6,146 | 896 | 14.6% |
Brown Regular Admissions Results for the Class of 2026
In the past two years, Brown University has seen a significant rise in the total number of applications it receives. The number of applications that Brown received for the Class of 2026 was comparable to the number that it received for the Class of 2025. It is likely that its test-optional policy, its expanding set of financial aid initiatives, and the major issues that are currently confronting the world are the reasons for the consistent growth over the past two years.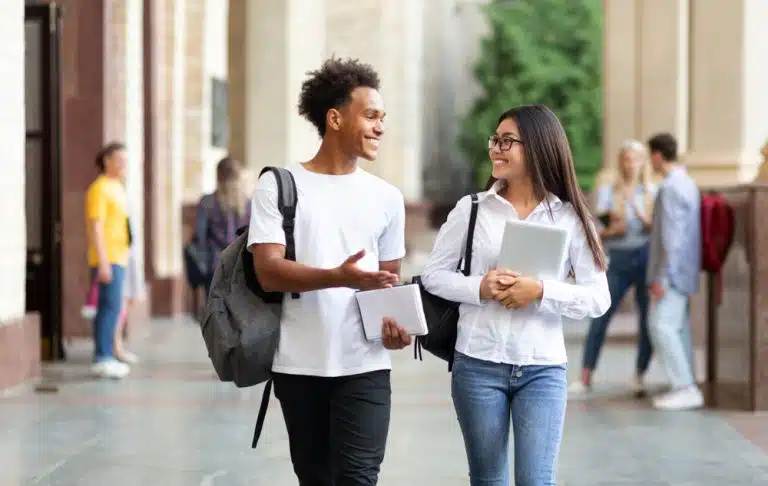 Brown University received a total of 44,503 applications for admission to its Class of 2026 during the regular admission round; however, it only admitted 1,651 students. Brown University, which is considered to be one of the most selective schools in the Ivy League, only granted admission to 3.6% of applicants during the regular admissions round.
Brown Early Admissions Results for the Class of 2026
In December of 2021, Brown University released the results of its Early Admission process for the Class of 2026. The university accepted only 896 students out of a total of 6,146 applicants for the early round. This represents a 10.31 percent acceptance rate. It is highly recommended that you submit your application to Brown University as soon as possible to increase your chances of being accepted.
Brown Admission Requirements
What are the needed Brown admission requirements? Given that Brown University is a highly regarded Ivy League institution, the caliber of students that it seeks to enroll is similarly exceptional. To get the most out of your preparation for an application to an Ivy League school, Whether is Brown test optional or not, make sure you familiarize yourself with all of the requirements for applying to Brown University before beginning the college application process.
Brown University GPA Requirements
The admissions process at Brown University is extremely competitive and requires a strong overall grade point average (GPA). The typical grade point average at Brown University is 3.94. Even for applicants with the highest Brown GPA and test scores, Brown University is a difficult institution to get into, as only 2,822 students were accepted out of a total of 36,793 applicants during the previous school year. In order for your test scores to be considered for admission, they must place you in the top two percent of all test takers.
Brown University accepts and is attractive to the majority of "A+" grade students from high schools across the country. Sixty-two percent of the students who had their applications accepted ended up attending the school. More than half of the students who were offered admission ultimately decided to enroll there, indicating that acceptance to Brown University is one of the most sought-after outcomes for many applicants.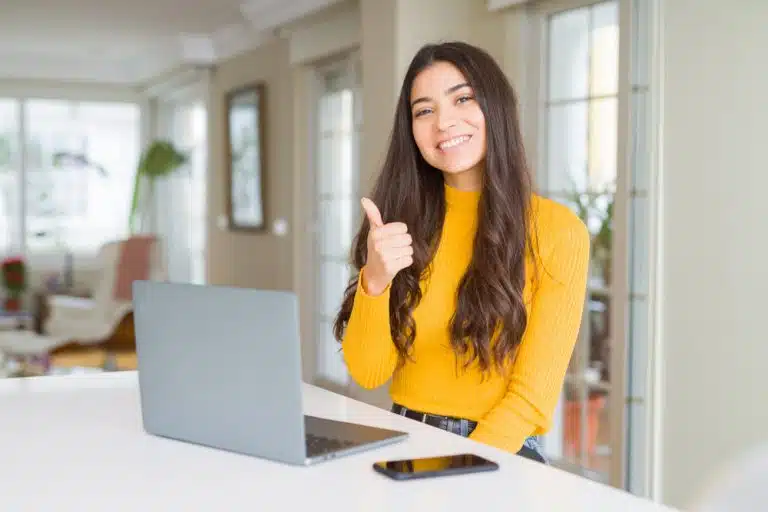 The vast majority of students who are graduating from high school this year are positioned among the top students in their class. Applicants who do not have a grade point average that meets Brown's requirements can work on raising their SAT or ACT scores.
What is Brown University's typical SAT requirement like?
The grade point average requirements at Brown University are sufficient evidence that the university is among the most selective schools. This university has a SAT score of 1440 which places it in the 25th percentile. Just under a quarter of those who apply to have a grade point average that is lower than 1440. On the SAT, approximately seventy-five percent of students at Brown score lower than the 75th percentile, which is set at 1570.
The following is a breakdown of Brown's average score on the SAT according to the various sections:
| | | | |
| --- | --- | --- | --- |
| New SAT | 25th % | Average point | 75th % |
| Math | 740 | 770 | 800 |
| Reading+Writing Score | 700 | 735 | 770 |
| Cumulative SAT Score | 1440 | 1505 | 1570 |
If you have trouble with one of the test sections, focus on strengthening your performance in the other sections instead. To put it another way, if your score is higher in one section but lower in another, you may still be able to meet the required composite score if you have a total score high enough.
You need to be aware that every college has its own policy regarding SAT scores. The submission of any and all SAT scores is permissible according to this policy. Additionally, Brown University provides SAT super scoring for its students. Because of this, the educational establishment will only look at the score you received on the SAT section that you scored the highest on. Therefore, it is in your best interest to take the SAT test more than once. It's a wonderful chance for you to improve your overall score.
What is the ACT requirement to get into Brown University?
The overall score on the ACT is determined by adding up the results of all four subtests. You need to get scores that are almost exactly the same in each section if you want to get the required total score. The 25th and 75th percentile scores on the ACT are assigned to students attending each school.
The combined scores of Brown's students place them in the 25th and 75th percentiles, respectively. As a direct consequence of this, Brown's ACT mean score is 34. Brown University does not mandate a minimum score for admission, but submitting an application with a score that is materially lower than what is required will make the admissions process more challenging.
Brown University Application Requirements
The admissions process at Brown University requires applicants to submit a variety of different materials. The process entails submitting forms with biographical information, writing personal essays, keeping track of deadlines, taking and submitting standardized testing if you choose to do so, and ensuring that your school submits teacher recommendations and academic information.
In addition, you will be responsible for keeping track of any deadlines that may apply to you. The following table provides a summary of the requirements for admission to Brown University:
Common App
To get started, you will need to make a profile on the Common Application website. After you have registered, navigate to the College Search tab in order to add Brown University to the list of colleges that you have selected to apply to.
Midyear School Report and Transcript
The Midyear Report and Transcript must be submitted online through the Common Application by your guidance counselor or another school official by the deadline of February 23 or as soon as possible after the completion of your first semester or second trimester of your final year of high school. The deadline for this application is the earlier of the two dates.
The Midyear Report provides us with information such as your grade point average and class rank (if your school provides this information), and it also tells us whether there have been any changes to the courses you're taking or any other developments since you submitted your application.
Essays/Personal statements
You can find questions that are unique to Brown in the section labeled "Questions," which also contains our essay prompts for the 2022-2023 admissions cycle. You are required to finish the special program essays if you are applying to either the eight-year Program in Liberal Medical Education (PLME) or the five-year Brown-Rhode Island School of Design Dual Degree Program (BRDD).
Transcript
Your guidance counselor or another authorized school representative will need to send an official copy of your high school transcript.
Completed School Report
Students who have decided to enroll at Brown should have their school counselor or another school official submit their Final School Report and Transcript via the Common Application online by the deadline of June 22. The report and transcript should be submitted by the student.
The Final School Report notifies us of any changes to the curriculum or other important developments, as well as verifies the date on which you will graduate. Your final grades will be listed on the final transcript, which will also attest to the fact that you successfully completed your secondary education.
Grade point average at Brown
Applicants for Early Decision is required to have their counselor submit their grades as soon as the grades from the first quarter or trimester are available. The deadline for submitting midyear or second-trimester grades is February 24, and all applicants should make sure that their schools send in their grades as soon as they are available.
Students who have been accepted to Brown and who intend to enroll there are required to have their high schools report their final grades and provide confirmation that they have graduated no later than July 1.
Standardized Tests
Brown University will no longer require applicants to take standardized tests beginning with the 2022-2023 admission cycle. Students who choose not to submit their test scores can rest assured that they will not be penalized in our admissions process. Whether Brown is test optional or not, Brown will evaluate their academic preparedness based on the other components of their application, such as their course grades, the difficulty of their curriculum, and the advice they received from their guidance counselors and teachers.
Two letters of recommendation written by former instructors
You are required to submit two letters of recommendation from professors who have instructed you in major academic subjects, such as science, social studies, mathematics, a foreign language, or English. These letters can be uploaded to the Common Application, sent via email or fax, or submitted in person.
A Recommendation from Your Counselor
Please take note that the School Report and Counselor Recommendation sections of the Common Application are separate components. Make sure that your school counselor is "invited" to complete both of these items.
Recommendations from PLME and a Bachelor of Science degree
If you are interested in participating in the Program in Liberal Medical Education (PLME) or pursuing a concentration in one of the STEM fields, at least one of the recommendations that you submit should come from a math or science instructor.
An application fee of $75 USD
You may ask your guidance counselor to submit a Fee Waiver Request on your behalf if paying the fee will cause a significant amount of financial strain for you and your family. This is something that you will indicate on the Common Application in the section labeled "Payment."
Brown University is increasing the number of applicants who are eligible to have their application fees waived automatically as part of its commitment to ensuring that a Brown education is available to students from families of varying income levels.
For International Students
International applicants are strongly encouraged to take the Test of English as a Foreign Language (TOEFL), the International English Language Testing System (IELTS), or Duolingo, and to make arrangements for Brown to receive the official results of their examinations. In most instances, you will be required to have a minimum score of 125 on Duolingo, an 8.0 on the IELTS, or a score of 100 or higher on the internet-based or paper-based versions of the TOEFL exam.
Brown places a high priority on your well-being, and as a result, we will not expect you to take any of these tests in person if doing so could jeopardize your health or safety. At this time, we cannot acknowledge completion of the IELTS Indicator Examination.
Brown Application Deadline
What is the current Brown application deadline for 2022? When applying to Brown University for the academic year 2022-23, the following is a concise rundown of the important dates that you should keep in mind:
| | |
| --- | --- |
| Early Decision application deadline | 1st November |
| Early Decision letters (online) | 16th December |
| Regular Decision application deadline | 5th January |
| Regular Decision letter (online) | 31st March |
| Regular Decision commitment deadline | 2nd May |
Suppose you need help putting the finishing touches on your early applications or want some advice on whether or not applying Early Decision or an Early Action is a good option for you, at AdmissionSight. In that case, we have over 10 years of experience guiding students through the competitive admissions process, including our athletic recruitment program.
AdmissionSight can help you put your best foot forward when applying to college this fall. Contact us today for more information on our services.