How to Get into Brown with Average Grades
For students who are interested in attending some of the best schools in the world, such as the eight Ivy League schools, the question of how to overcome an average grade point average sometimes comes into the fold.
If you want to attend the highly prestigious and competitive Brown University, you may be looking to figure out how to get into Brown with average grades. The simple truth is that it is going to be very hard to get into Brown University even with great grades. Having an average grade point average is going to make that entire task that much more difficult to achieve. However, just because applying to Brown with average grades does indeed reduce your chances of getting into Brown, it does not in any way make it impossible.
Here at AdmissionSight, we make it a top priority to help the high school students that we work with every application cycle understand what is expected of them at the specific schools that they are applying to. However, we go much further than just that.
We pride ourselves on offering our students key information, tools and tips to overcome any weak aspect of their application to increase their chances of getting into the schools of their dreams. It's why we are so proud of the fact that 75 percent of the students that we have worked with have gone on to be accepted to either an Ivy League school like Brown University or other top-10 schools across the country like Stanford, Chicago or MIT.
So, if you are wondering how difficult it is to get into Brown then you have absolutely come to the right place. Let's break down everything that you should know about applying to this great school and trying to get in despite your average grades in high school.
Brown's admission requirements
While Brown University does not specifically have requirements that students need to fulfill during high school if they are interested in getting into Brown, there are some pretty standard expectations that the school holds for its applicants.
The reason why there are no clear requirements is because admissions committees across the country fully recognize that students are typically dependent on their high schools when it comes to the classes that they are able to take.
With that in mind, it is important to keep in mind that students who are interested in learning about how to get into Brown with average grades should be targeting the following classes during their high school years.
By the time they are getting ready to graduate high school, their curriculum should have these kinds of classes on it:
Four years of English (including continued practice in writing)
Four years of mathematics (including calculus for students interested in engineering)
Four years of one foreign language
At least two years of laboratory science (including physics and chemistry for students interested in engineering)
At least two years of history
In addition, most candidates have had some study in the visual or performing arts.
Beyond that, students who are truly interested in attending top schools like Brown, or other schools in the Ivy League like Harvard, Princeton or Yale (to name a few), are highly encouraged.to take as many advanced courses as possible throughout their high school years.
This refers specifically to classes like honors courses, AP courses and IB courses. The reason why this is such an important move for students who want to get into top schools is that these schools let admissions officers around the country know something very important about an applicant.
Essentially, these kinds of courses are modeled after the difficulty of introductory college courses in terms of both difficulty and subject matter. If a student is able to enroll in these kinds of classes and earn great grades, then admissions officers will feel very confident that that student will ultimately be able to succeed in college-level courses once they enroll and start attending the school.
Now that we have covered that, you are very likely going to want to know what the average GPA is for high school students that are accepted into Brown. This might be a somewhat discouraging thing for students who were not able to earn a fantastic grade point average throughout high school, but it is really important to know this information so that applying students know what they are up against.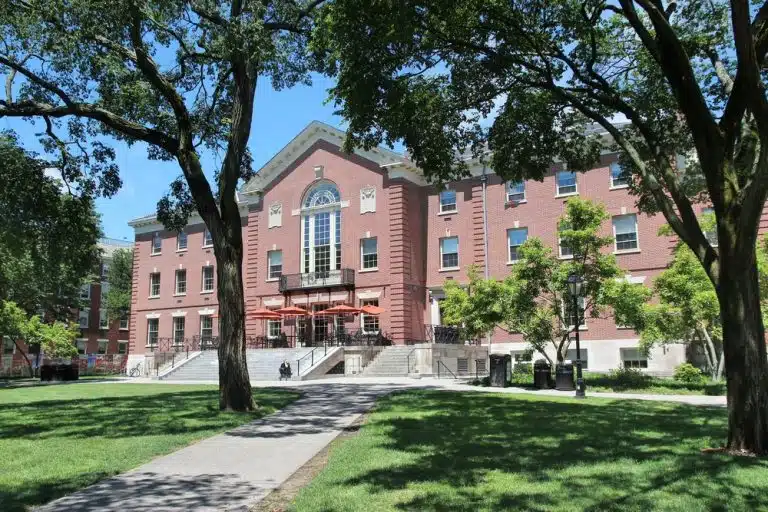 At Brown, the average grade point average for high school students that get in is a highly impressive 3.94. Considering the fact that a straight-A GPA is a 4.0, it becomes immediately clear just how hard getting into Brown really is. When it comes to students that apply to Brown and get in, it is more often than not that they will have earned straight A's throughout their high school years.
However, it is important to know that just because the average GPA for students that get into Brown is incredibly high, that does not necessarily mean that students who are unable to earn incredibly high GPAs throughout high school have to give up on their dreams of attending Brown or other top Ivy League schools. The truth is that there are many ways to improve your chances of getting into a school like Brown even if you have earned an average GPA compared to the other students that are applying. Let's get into it!
Tip to improve your Brown admission chances with average grades
Depending on what year of your high school education you are currently in, you may have a lot of different options when it comes to improving your chances of getting into a school like Brown.
As you read on in this breakdown, it is important to keep in mind that not all of these tips will apply to every student, but there is no doubt that they will likely be helpful for a large majority of individuals who are reading this quick breakdown.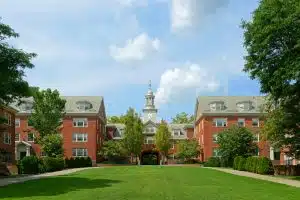 At AdmissionSight, we consider it an important job to help not only the students that we are working with, but also the students who are simply looking to improve their chances of getting into the schools of their dreams. So, if any of these tips help you improve your chances of getting into a school like Brown University, then we will consider it a job well done.
Now, let's get started on the ways that high school students can improve their chances of getting into Ivy League schools such as Cornell with average grades.
Tip 1 – If you have time, put in the work to improve your grade point average
This may not be the first tip that you have to see when you are interesting in learning about how to get into Brown with average grades, but the truth is that the best thing any student with an average GPA but has the goal of getting into a top school like Brown can do for themselves is – simply – improve their GPA.
Afterall, the grade point average is the single most important factor that the admissions committee at Brown is going to look at. So, if you are still in high school while you are reading this – whether you are a sophomore, junior or senior – you should do everything that you can in order to improve your GPA.
This is especially true for students who still have, at least, their junior year ahead of them. That is because the sophomore and junior years of high school are seen as, by far, the most important years for any high school student.
Here are some ways that students can improve their grade point averages:
Seek support from a teacher, peer or tutor to get the help that they need in the classes that they are struggling most in.
Take an easier course load to lighten the stress and demands of their curriculum. While Ivy League schools certainly value seeing advanced courses on a student's course list, too many advanced courses can end up spelling trouble for even the most intelligent students.
Increase your course load with classes that you are most confident and comfortable in to help you earn many high grades.
If you are too far along in your high school education, however, this entire tip may not really be much of an option for you.
However, that does not mean that you are out of luck!
Tip 2 – Earn impressive standardized test scores
Historically, the second-most important factor that admissions committees have considered when it comes to an undergraduate application is a student's SAT or ACT score. In fact, there was once a time where students who had less-than-spectacular high school grade point averages could entirely overcome that fact by earning a great standardized test score.
And while the role of the SAT and ACT has changed pretty substantially in recent years (we'll get to that in just a little bit), they can still serve as a fantastic way for a student with an average GPA to prove that they have what it takes to succeed at an Ivy League school.
When it comes to the kind of SAT score you'll want to earn to improve your chances of getting into Brown, the typical range of accepted students is between 1440 and 1570 out of the perfect score of 1600.
As for the ACT, the typical range for students that get into Brown is between a 33 and 35 between the perfect score of 36. So, for students who are committing to getting into Brown despite an average high school GPA, the standardized test of their choice should be considered a crucial part of their application.
Here are some simple tips to improve your chances of getting that high test score:
Start preparing for the standardized test of your choice months before the day of the actual exam. Make sure to review commonly made mistakes on the practice exam that you are taking in order to determine where you need to focus most of your attention.
Set a target score for what you want to earn on the standardized test of your choice. From there, you can start to make the necessary study schedule to achieve that end.
Join a committed study group at your school, come on sign up or an in person or online standardized test course, or consider finding a professional standardized test tutor to help guide you through the studying and preparation process.
With that being said, it is important to know that – at the moment – Brown has a test-optional policy. This started due to COVID-19, and it remains enacted today. Here is what the school has to say about its current policy:
"Brown has extended our test optional policy for all first-year, transfer and Resumed Undergraduate Education applicants in the 2022-2023 admission cycle. Students who do not submit SAT or ACT scores should be assured that they will not be disadvantaged in our admission process.
While standardized testing has long been a component of our holistic admission process and can be informative, it has always been only one part of a much larger and more important story about an individual applicant. We remain committed to a thoughtful and thorough holistic review process."
Even though so many schools have adopted this policy, including all eight Ivy League courses, millions of students continue to take either the SAT or ACT. In all, approximately 2 million students took the exam last year. That is a clear sign that students still very much believe that a high test score will help them improve their chances of getting into top schools.
If a student has an average GPA but still wants to attend Brown, then getting a great standardized test score should be considered something of a requirement.
Tip 3 – Craft incredible personal essays and discuss any external circumstances that impacted your GPA
The final tip that students can take advantage of if they are curious about how to get into Brown even with an average GPA is to confront the issue head on in the personal essay section of the undergraduate application.
These days – especially since many schools adopted a standardized test optional policy – the personal essay section of a student's undergraduate application is considered with the utmost importance. In fact, many people now consider the personal essay section to be the new second-most important part of an application right after a student's high school grade point average.
Brown asks students that apply to send in a number of personal essays to help the admissions officers at the school learn more about the applicant. These essays need to be seen as an opportunity for a student to let the admissions committee learn more about who they are as a person beyond the numbers and scores on their application.
There are a lot of tips out there that can help students write the best essay possible, but perhaps the most important tip is this: be true to yourself, write what you know, and seek to let the reader in are who you are as a person, where your passions lie, and where you hope your goals will take you.
Beyond that, students who have average grade point averages can utilize the personal essay section to effectively explain why their grades may have suffered. This is especially important for students who faced external circumstances during their high school years that may have impacted their GPA.
Whether it has to do with difficult circumstances at home, an illness to a family member or close friend, or anything of that nature, colleges will understand the situation and not hold it against you.
As a matter of fact, it has become quite common for students to experience struggles in school due to the COVID-19 pandemic. If you are amongst that group, make it known when you are applying to schools, and you will certainly gain a slight benefit as a result.
Of course, none of these tips can be seen as surefire ways to overcome an average grade point average. However, this, and all the other tips provided to you can absolutely help.
We can improve your chances of getting into Brown
If you are looking to get into Brown with average grades, you are going to need all the help that you can get. That's where we at AdmissionSight come in. We help students of all kinds achieve their admissions dreams by offering tips, tools and the crucial that every student should have to overcome the low acceptance rates at these kinds of schools and get in.
If you are interested in learning about what we have to offer and why we boast such a high success rate, contact us today for a free consultation!