Johns Hopkins Waitlist for 2025
The population of Students at Johns Hopkins
In all, 28,890 students will be enrolled at Johns Hopkins University for the 2020–2021 academic year, including 6,331 undergraduate and 22,559 graduate students. A total of 14,652 full-time and 14,238 part-time students are enrolled, with a gender split of 13,360 male and 15,530 female students. A total of 19,989 individuals have enrolled in the online degree program that Johns Hopkins University is solely offering to distance learners.
Gender Distribution among Students
With 28,890 students enrolled, Johns Hopkins University has a 46.24% male (13,360 students) and 53.76% female gender (15,530 students). At Johns Hopkins University, there are 10,493 male and 12,066 female graduate students, as well as 2,867 male and 3,464 female undergraduate students.
Gender Distribution among Students
Johns Hopkins University
| | | | |
| --- | --- | --- | --- |
| | Total | Men | Women |
| Total | 28,890 | 13,360 | 15,530 |
| Undergraduate | 6,331 | 2,867 | 3,464 |
| Graduate | 22,559 | 10,493 | 12,066 |
| Full-time | 14,652 | 6,678 | 7,974 |
| Part-time | 14,238 | 6,682 | 7,556 |
Enrollment by Status of Attendance
There are 14,652 full-time students and 14,238 part-time students at Johns Hopkins University. There are 5,766 full-time undergraduate students enrolled in classes, while 565 part-time students are enrolled. 13,673 part-time students and 8,886 full-time students are enrolled in graduate school.
Johns Hopkins College
| | | | |
| --- | --- | --- | --- |
| | Total | Full-time | Part-time |
| Total | 28,890 | 14,652 | 14,238 |
| Undergraduate | 6,331 | 5,766 | 565 |
| Graduate | 22,559 | 8,886 | 13,673 |
| Men | 13,360 | 6,678 | 6,682 |
| Women | 15,530 | 7,974 | 7,556 |
Deferrals and Waitlists for College
Every college admissions tale does not stop with an acceptance or denial letter. There are murky areas for certain students, like the Johns Hopkins waitlist for 2025 and deferrals.
These responses often indicate that an institution is still taking into account your application but has, for whatever reason, decided to hold off on making a decision. The institution might be awaiting the number of openings in its incoming first-year cohort, for instance.
It might also imply that the institution wishes to review your application alongside that of more applicants. Alternately, it can imply that the college wants to learn more about you by conducting interviews and/or extra tests.
When you are on Johns Hopkins waitlist for 2025 or deferred, you have a few options, such as arranging some backup plans and submitting a letter of continuous interest. AdmissionSight will explain further what a waitlist and a deferral are below.
Why are some people waitlisted?
A student who is placed on a waitlist for admission to a college has met all eligibility requirements and has through a thorough admissions assessment. But at that time, the school was unable to provide them with a letter of acceptance.
Being placed on Johns Hopkins waitlist for 2025 is not a rejection; those who are waitlisted still have a chance of being admitted to the institution.
Statistics on college waitlists from the National Association for College Admission Counseling (NACAC) suggest that for the 2018–2019 academic year, 43% of postsecondary institutions used a backlog. It's interesting to note that a staggering 82 percent of the United States' most selective universities maintained a waitlist.
Being placed in a "holding pattern" of sorts by being on a college waitlist is typical. Students on the Johns Hopkins waitlist for 2025 may or may not be accepted by the admissions committee. Furthermore, unlike a deferral circumstance, a Johns Hopkins waitlist for the 2025 decision is typically not altered by fresh information.
If you are put on Johns Hopkins waitlist for 2025, you can typically find out if the school has admitted people off its waitlist in the past and, if so, how many. Your prospects of eventually getting accepted will vary greatly depending on the situation; at some universities, waitlisted applicants hardly ever get accepted.
It's always a good idea to submit an application to another school to guarantee that you have a spot somewhere. The moment has come to make plans with one of your backup schools; do not place your hopes in a college that is on the waitlist.
A college may place students on a waitlist for a variety of reasons. Two of the most typical are as follows:
Room: Colleges only have a certain amount of room available for their incoming first-year courses. As a result, they don't want to take on too many people at once. Before accepting more candidates, institutions can determine how many accepted students have made plans to attend by placing applicants on a waitlist.
Borderline Applicants: Some students balance acceptance and rejection because their applications have both strong and weaker components. For instance, a candidate might have submitted a strong essay but fall short on other criteria like GPA and test scores.
What does it signify if a college defers your application?
A college waitlist letter and a college deferral are not the same things. When a college doesn't want to make a choice right soon, the college defers your application.
The school will assess your application again and decide whether to admit, reject, or waitlist you at that time if you receive a deferral letter.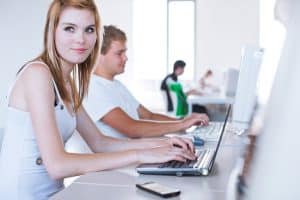 Deferral letters cannot be issued to applicants who submit their applications by the standard admission deadline. Only colleges that provide an early decision or early action experience deferred college admission. Early admission enables applicants to submit their forms earlier than January, typically in the late fall, around November (for regular or rolling admission).
Candidates who experience deferment during early admission are moved into the normal decision applicant pool. This enables the institution to compare itself to a larger pool of applicants.
Colleges typically select the best applicants from the early admission pools and hedge their bets on average or borderline applicants until they have a better idea of the makeup of the remaining application pool. These second-class students frequently get a deferral letter.
Deferral letters are not used by all universities that offer early decisions or early action. Some people just send letters of acceptance or rejection. To choose the ideal application strategy, make sure to examine the admissions procedures at the universities you've chosen.
Why do students get deferred, you ask?
There are mainly two explanations for why students get deferred:
 You were returned to the regular pool after submitting an Early Action or Early Decision application. Although irritating, this does have a benefit. You are not required to attend the college or university if you are admitted through regular decision as you would have been if you had been admitted through an Early Decision plan (Early Action is non-binding to begin with). Feel free to take offers from other colleges into consideration.
The college or university will require more information in order to decide whether to accept your application under a regular decision or rolling admission. A college or institution nearly always requests additional grades from the senior year or fresh test results. A school might admit you sooner if they get the information they need.
Avoid the urge to start a barrage of recommendation letters and phone calls to the admissions department, whether you are in the deferral or on Johns Hopkins waitlist for 2025. This may negatively affect your chances of admittance in practically every situation.
Some universities go so far as to specify in the letters that they won't accept any further phone calls or letters of recommendation on the student's behalf. If the admissions office does want additional materials, they are typically more interested in specific information (test results, grades, etc.) than in recommendations or personal statements.
Are applicants on the Johns Hopkins waitlist for 2025 get accepted? What about those who were deferred?
Deferred and waitlisted applicants can both be accepted.
According to NACAC data for 2018–2019, 10% of applicants who submitted applications to universities with waitlists were given a place on the list. On average, Johns Hopkins waitlist for 2025 applicants had a 20% probability of being admitted. However, just 7% of applicants on waitlists at extremely selective institutions were accepted.
Some universities rank candidates on waitlists. After May 1, often known as National College Decision Day, most universities send letters of acceptance or rejection to waitlisted students.
Every year, the number of deferred students who are accepted varies based on the quantity and caliber of the candidate pool.
On their websites, some universities publish data regarding deferred admission rates. Applications that have been postponed are added to the regular admissions pool.
On March 19, Hopkins' regular choice cycle accepted 1,652 more applicants from a pool of 33,236 students to the Class of 2025. They join the 824 students who received early decision admission across the two rounds. A place on the Johns Hopkins waitlist for 2025 was offered to more than 3,400 students.
Is the waitlist for Johns Hopkins ranked?
There is no ranking on the waitlist for Johns Hopkins. If places open up in the class, they assess applications who opted to stay on the waitlist.
How likely are you to be admitted from the Johns Hopkins waitlist for 2025?
Admission from the wait list is subject to space availability and the instructional requirements of the class. Johns Hopkins is therefore not unable to provide information regarding a person's chances in any particular year. However, the following can be deduced from an analysis involving 120 private and public institutions:
From 61,000 for the Class of 2024 to 33,000 for the Class of 2025, the number of students admitted from the waitlist decreased by 46% year.
In contrast to the Class of 2024, just 15% of Class of 2025 applicants who accepted a spot on the waitlist were ultimately accepted.
In the Class of 2025, students admitted off the waitlist made up 13% of the total enrollments, down from 27% for the Class of 2024.
Ten percent or less of the students accepting a spot on the waitlist for the Class of 2025 were admitted by 61% of the schools sampled (vs. 28 percent for the Class of 2024)
When are waitlist results announced?
After the May 1st deadline for high school seniors to pay their deposit and confirm their attendance at the college waitlisted applicants typically hear back. However, it's not unusual for decisions regarding applicants who are on a waitlist to take all summer to be made. This means that while they wait to be called up to their top choice school, you may need to put down a deposit for another institution.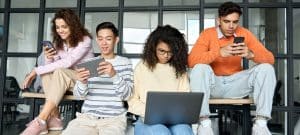 What are the odds of being accepted after being placed on the Johns Hopkins waitlist in 2025?
You may think that when an admitted student declines a college's offer of admission, space becomes available for a waitlisted applicant, but this is rarely the case. Typically, a college must get hundreds of rejections before it can start accepting students from its waitlist
Every college imagines the perfect composition of its incoming class. Like when airlines oversell seats, knowing that some people would miss their flights, colleges typically issue much more admissions offers than they expect or even want to be accepted in order to avoid falling too far short of this aim.
As a result, institutions continuously predict the number of admitted students who will enroll in their institution (this figure, or the number of students who accept a college's offer of admission, is known as the "yield"). Although a college won't revoke an offer if it misjudged its yield, it will often dip into its waitlist if it overestimated its yield in order to maintain its optimum class size.
That implies that getting off a queue is not conceivable, right? In no way. The amount of waitlisted students who obtain admissions offers does, however, vary significantly from year to year because universities don't always accurately predict their yields. Harvard, for instance, welcomed 63 students into the Class of 2022 but had zero waitlisted candidates for the Class of 2021.
Even at the most competitive colleges, waitlist admission percentages are still low. According to the National Association for College Admissions Counseling, before the pandemic, 20% of waitlisted applicants at all colleges received offers of admission, while on average, the most selective universities (defined as those that accept less than half of all applicants) only admitted 7% of their waitlist.
While the number of applicants who were accepted off a waitlist during the most recent application cycle is unknown, it is known that the number of waitlisted candidates has increased as a result of an increase in overall applications, particularly at selective universities. According to a survey conducted in 2021, almost 20% of high school seniors ended up on at least one waitlist, with the number of applicants to top-ranked schools increasing more than ever.
How do universities choose which candidates are on the waitlist to accept?
It's frequently said that admissions committees could create highly qualified classes only from the applications on their waitlist, making it nearly impossible to decide which of those applicants should be given one of the few openings reserved for waitlisted students. Different admissions committees approach the problem in different ways.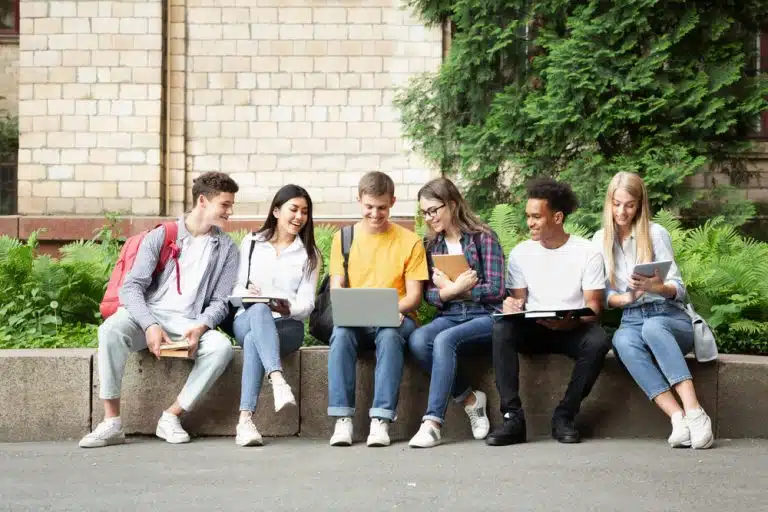 Some waitlists are ranked, and when a seat opens up, the candidate with the highest rating is admitted right away. But the majority don't. Instead, they reevaluate every application on the waitlist, accepting students who are qualified and who make up for the non-academic traits that, in their opinion, were overlooked by the applicants who declined their admission offer.
Therefore, even if many future computer scientists are equally qualified, a particular college may search for artists on their waitlist if a large number of future art, music, and theater majors picked another school. Selections from the waitlist are based on factors such as gender balance, diversity of origins, and interests, exactly as regular admissions.
Colleges, however, who are eager to fill their class with students, also give more weight to applicants who have expressed interest in attending their institution, possibly even naming it as their top choice in short answer responses on supplemental applications or in update letters and letters of interest. This is particularly true for the minority of applicants who, despite having a strong application, were placed on a waitlist because the admissions committee thought they might transfer to a more selective university.
What should you do right immediately if you're on the Johns Hopkins waitlist for 2025?
Send the college that accepted you and that you intend to attend your registration deposit. This ensures you space and provides you some time to plan your next move.
Resolve to attend the college you were accepted to. Your prospects of getting accepted may be slim even if you continue to be on the waitlist at your first preference school. It's crucial that you get a place in college.
Waitlist Strategies
Keep lines of communication open.
Tell the school that waitlisted you that you truly want to get there as soon as possible. Request its inclusion in your file in a letter or email. If you really mean it, you should say in no uncertain terms that you will attend without a doubt if accepted. It's crucial to provide detailed justifications for why you still think the institution is your best option.
Even if you have previously had an interview with the school, ask for another one. Face time can be important. Make the most of this chance to highlight your most recent successes (awards or quarterly grades) and reaffirm your resolve to join the school if admitted.
Most critical, keep your GPA as high as possible. If you need to improve your grades for your senior year, work with a tutor.
Pay a deposit at a different school.
You are at the college's mercy if you are placed on the waitlist. You have no way of knowing if they will call upon you or not, and you might not find out until after the deposit deadline at your second choice (likely May 1, "Decision Day"). Keep your hopes alive, but make that deposit. If you later get accepted to the school to which you were waitlisted and decide to enroll, you might end up losing it. But even at colleges that initially accepted you, it will be very difficult for you to enroll if you don't put down a deposit and don't move up the Johns Hopkins waitlist for 2025.
Take into account retaking the SAT or ACT.
To find out if the college will accept extra application materials, such as final grades or new test scores, check with the admissions office. You might want to give the other test a try if you included your SAT or ACT scores with your college application. More pupils are sending in their test results than ever before.
Be persistent.
You might be tempted to forgo academics entirely for a year and reapply to your top-choice university the following year. AdmissionSight advise against taking this path! Transferring from a less prominent institution to the school of your choice is simpler than starting over from scratch (even if you spend your year off doing something productive and character-building). Your best course of action is to work hard while spending a year or two at your second-choice institution. Obtain high grades in demanding classes.
How do you determine whether or not to remain on the Johns Hopkins waitlist for 2025?
Determine your position on the list. You might be in the initial group of applicants for admission, according to the waitlist letter you received.
If not, get in touch with the admission office and ask if there is a priority list or a ranking system for the list. Find out where you are on the waiting list and whether there are any restrictions on financial help for those who are accepted after waiting.
Do you require financial aid from the college? Be aware that the college may have used up its aid budget for the year if you are waitlisted and need financial assistance.
At AdmissionSight, we have over 10 years of experience guiding students through the competitive admissions process to get accepted to the top universities in the world. We will assist you throughout the entirety of the college admissions process in order to increase your chances of gaining entry into your chosen school. Feel free to set up an appointment today to book your initial consultation.