Math Prize for Girls: All You Need to Know
The Advantage Testing Foundation Math Prize for Girls, often shortened to Math Prize for Girls, is a yearly mathematics competition aimed for female high schoolers in Canada and the United States.
Every year during the FALL, MIT hosts 300 female mathematicians to compete in the challenging Math Prize for Girls competition that tests mathematical insight and creativity. Due to the prestige of the host university and the sheer size of the event, Math Prize for Girls has become one of the most popular and esteemed female-only math events in the entire country.
Acknowledging that women are typically underrepresented in the STEM (Science, Technology, Engineering, & Math) fields in proportion to the number that attend college, Math Prize for Girls was established to help promote and further gender equity in these areas.
The goal of the competition is to encourage young high school women with unparalleled potential to pursue a college degree in STEM before eventually becoming scientific and mathematical leaders. This has been the guiding light ever since the founding of Math Prize for Girls in 2009.
If you've noticed, the title 'Math Prize for Girls' suggests there's some sort of award to be won from this annual competition. While other events might offer high school students a banner, letter of recognition or some other inconsequential prize, the winner of this competition receives a hefty scholarship. In fact, the Math Prize for Girls competition is the largest math prize in the world for young women resulting from a math contest.
In 2017 alone, the prize for First-Place was a whopping $46,000! By participating in the Math Prize for Girls event for multiple years, participants can win up to $50,000 – a prize which most math competitions can't even fathom.
AdmissionSight has always encouraged students to participate in extracurricular activities such as clubs and competitions that further their exposure to academic-related material.
If you're interested in pursuing math in college or simply enjoy solving math problems with fellow math-focused students, Math Prize for Girls might just be the perfect club for you. To help you better understand the purpose of this competition, what you can expect, and how best you can prepare, we've put together the following guide.
Math Prize for Girls in a nutshell
Math Prize for Girls is often considered to be the leading female math competition in North America due to its consistency, rigor, and impressive prize offerings. Each year, the event is organized by the Advantage Testing Foundation and, since 2011, hosted at Cambridge, Massachusetts at the prestigious MIT. The annual event only lasts for one day and is open to any female high schooler who is in 12th grade or below.
Participants have to be enrolled in a school in the United States or Canada and must qualify by scoring sufficiently on the American Mathematics Competition Exams, with specific regards to the AMC 10 or AMC 12 administered each February. After completing the exam, a panel of judges will review each submission and award cash prizes amongst the leading students.
What's the structure of the Math Prize for Girls Competition?
Each year, 300 female high school students are chosen to participate in the competition, making Math Prize for Girls consistently one of the most popular events of its kind. Although considered a competition, the event more closely resembles what you'd expect to find in a standardized testing setting. All participants will be working on their own exams.
There are no teams or partners. Students have to complete 20 short-answer questions in two and a half hours. These free-response problems require each response to be in set form.
While some extracurricular competitions in high school focus on college-prep or even college-level material, the material covered in the Math Prize for Girls competition focuses on pre-college mathematics.
This is partially due to the sheer number of participants and the age range of students since freshmen, sophomores, juniors, and seniors can take part. Trigonometry, algebra, and geometry are the primary mathematical subjects covered on the exam. Most high schoolers will recognize this as an accurate representation of what's covered in their high school curriculum.
If you expected things to stop there in North America's largest female-only mathematics competition, you'd be wrong! The top 35 participants who score the highest on the primary, the 150-minute exam have a chance to move on to the highest level of competition, aptly named the Math Prize for Girls Olympiad.
In this proof competition, participants have to make an inferential argument for a given mathematical equation or statement in order to show how the stated assumptions could be arrived at logically. Participants have to write four different solutions in four hours.
What are the prizes for the Math Prize for Girls Competition?
The Math Prize for Girls Competition isn't only renowned for its efforts in establishing gender equity in the STEM fields. While this is an applaudable and worthy aspect of the competition, many people herald the event for the impressive amount of monetary prizes that are administered to top scorers. In fact, as we've mentioned before, Math Prize for Girls offers the largest monetary award for a female-only math competition in the entirety of North America.
Unlike other competitions that might offer students scholarships or grants, the awards given to qualified participants through the Math Prize for Girls Competition are truly cash prizes. This means students and their parents can decide what to do with the earrings.
While the top prizes would be enough to cover a hefty chunk of standard college tuition, the smaller amounts are still sizable enough to be put towards purchasing better equipment for college. Regardless of what the funds are used for, participants will certainly be motivated by the following cash prizes.
| | |
| --- | --- |
| 1st Prize | $25,000 |
| 2nd Prize | $10,000 |
| 3rd Prize | $5,000 |
| 4th Prize | $2,000 |
| 5th Prize | $2,000 |
| 6th Prize | $1,000 |
| 7th Prize | $1,000 |
| 8th Prize | $1,000 |
| 9th Prize | $1,000 |
| 10th Prize | $1,000 |
What else should I know about the Math Prize for Girls Awards?
In total, the Math Prize for Girls Competition will administer $50,000 worth of cash prizes. We only outlined the earnings for the top 10 scorers in the competition, but this doesn't mean that there aren't' other awards to be given for other participants. For example, the "Youth Prize" sees $1,000 going towards the top performer within the 9th-grade category.
Before any cash prize is distributed, the Math Prize for Girls might verify the eligibility of all participants to make sure their application information is correct. This is to ensure that no student ends up earning more than $50,000 in total cash prizes from the competition over several years.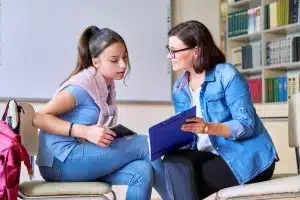 In addition to the cash prizes, Math Prize for Girls awards trophies of Honorable Mention to 25 of the top performers. Although these participants won't receive a cash award, the Honorable Mention award will qualify a student to receive a $250 merit scholarship to a summer program known as the Canada/USA MathCamp summer program.
This, of course, is dependent upon whether or not their applications get accepted. This merit scholarship is also given to any student who placed well enough to receive a cash award.
Don't feel left out if you participate in the Math Prize for Girls Competition but don't score high enough to receive a cash award or Honorable Mention trophy. All contestants still receive a few nice gifts like a one-year license for Mathematica, courtesy of Wolfram Research.
This powerful and capable computer program is capable of performing complex mathematical computations, making it a perfect program to have for those pursuing math in college and beyond.
What's the Math Prize for Girls Olympiad?
If you've been conducting researching about Math Prize for Girls and its accompanying competitions, you've most likely heard of something known as the Olympiad. The reason not many students are aware of the event is because of its exclusivity. Only the top 35 performers within the initial Math Prize for Girls Competition are invited to participate in this later competition.
The Advantage Testing Foundation Math Prize Olympiad is administered in November and is based on math proofs rather than standard math problems. Students only have four hours to solve four math proofs.
What are the requirements to participate in the Math Prize for Girls Competition?
Although all-female high schoolers are encouraged to apply, there are some criteria that might automatically make some students ineligible. Before you put in the time to fill out an application, it's important to understand these prerequisites to ensure you're not wasting any time. In order to be eligible for participation in Math Prize, students have to meet each of the following requirements:
Students have to be in 9th, 10th, or 11th grade as of February of that year. Eligible participants must also NOT be scheduled to start college full time or graduate from high school before the contest begins.
As is easily assumed from the title of the event, participants also have to be female in their gender identity.
Students need to be currently living in Canada or the United States when applying for the competition. If you're a permanent resident or citizens of the US but aren't currently residing in the country, you're advised to contact Math Prize for Girls directly to find out what kinds of documentation are required.
Eligible participants will have taken the AMC 10 exam or the AMC 12 exam through an official administration. These exams are typically provided in January or February depending on where it's held.
Another important qualification for participation that won't impact the vast majority of applicants is that students cannot be immediate family members of an employee of Advantage Testing when taking part in the Math Prize for Girls Competition.
How do I apply to participate in Math Prize for Girls?
Students who meet all of the aforementioned criteria can head over to the Math Prize for Girls' official site to fill out the online application. The application typically becomes available in early March, although the exact date fluctuates from year to year. We advise students to review their applications thoroughly before submission to make sure everything's in order and correct.
You'll need to include your scores from one or both of the AMC exams. For students who are still unsure what their official AMC scores were or which exams were taken, it's recommendable to speak with an AMC contest manager. This is usually a math instructor at your high school.
Generally, applications are due by the end of June. In July, students will receive an email notifying them of their standing. Selection is based entirely on official scores from the AMC tests. Up to 300 students are admitted to the competition, representing the top scorers of the accepted exams.
What are the advantages of participating in the Math Prize for Girls?
All high schoolers are faced with the difficult problem of deciding between an endless number of programs, activities, and competitions to fill their limited free time.
The AdmissionSight team strongly advises students to take advantage of these academic-focused programs in order to improve their applications and boost their chances of earning scholarships. Still, it's clear that students have to pick and choose which events to participate in given their limited time. Here, we'll explore some of the advantages of taking part in the Math Prize for Girls to make the decision easier for you.
It'll improve your college application – As one of the largest and most popular math competitions for female high schoolers in the entire country, the Math Prize for Girls Competition will catch the attention of even the most experienced admission officers. Even if you don't end up placing or receiving an award, the sheer fact that you participated in the event is sufficient to improve your college application overall.
You could earn a hefty cash prize – With $50,000 worth of cash prizes being awarded each year, participants have a chance to earn some impactful prize money. Even the 10th place competitor still comes away with $1,000. If you participate in more than one year, you have the chance to compound these earnings. And unlike a scholarship, you'll have the ability to spend this money anywhere you want.
You'll explore your passion for math – The vast majority of students either struggle to choose a major in college or end up switching their area of study at least once. By participating in the Math Prize for Girls Competition, you're gaining more exposure to the subject. By the end, you could have a clearer idea of whether or not math is a subject worth pursuing in college.
You'll meet like-minded students – One of the coolest results of attending these events is a chance to meet like-minded students. Due to the specific subject matter and stringent requirements for entry, you can rest assured that all of the high schoolers participating in the Math Prize for Girls competition will share a similar passion and interest in math. This is a great chance for you to meet fellow high schoolers with similar interests that might even end up becoming lifelong friends or future classmates in college.
 AdmissionSight is here to help
The AdmissionSight team has helped countless students transition from high school to college successfully by boosting their qualifications, enhancing their applications, and drastically improving their chances of getting into the school of their dreams.
Whether you want to attend an Ivy League School or a respected state college, we recommend all students to participate in esteemed academic competitions for a chance to earn scholarships and to stand out during the admission process.
We believe this is a critical component to achieving your academic goals. If you're interested in learning more about what we offer, please contact us today for a free consultation.