Scholarships at Brown
Achieving a goal like studying at one of the world's oldest and most prestigious research institutes is like crossing a finish line. In a similar vein, Brown University, which can be found in Rhode Island, is one of those prominent private universities that welcome applications from students from various parts of the world who are struggling financially. Fully funded scholarships at Brown University are available to qualified students.
The applicant's current financial situation is the only factor considered for determining eligibility for financial aid. Brown University operates on a need-blind admissions policy for first-year students who are citizens of the United States. The admissions process for international students is need-aware basis.
On the other hand, Brown University strives to accommodate every one of its accepted students' requirements. Brown University is committed to making higher education accessible to all students by reducing the overall cost of attendance through the provision of financial aid and scholarships at Brown.
Can you get a full scholarship to Brown?
Can you get a full scholarship to Brown? Brown University is well-known for the distinctive educational programs it offers, and in addition to this, the institution's generous aid packages allow for obtaining a higher level of education that is also of high quality simple, and affordable for anyone.
The institution has made it a priority to provide financial assistance to meritorious students who are interested in pursuing vocations associated with the university. These scholarships at Brown were established because the university has long harbored the ambition of lowering educational barriers so that more people can take advantage of higher education opportunities of a higher standard.
In the year 2022, 2,988 of the 7,349 undergraduate students who were enrolled got some form of financial assistance. Brown University meets the fully documented financial need of every undergraduate student. The annual cost of a full-time, first-year student receiving the average amount of financial aid is around $59,749 dollars.
It is possible for certain students to receive financial assistance in the form of grants and scholarships at Brown. Scholarships and grants, in contrast to loans, do not require the recipient to make any payments back.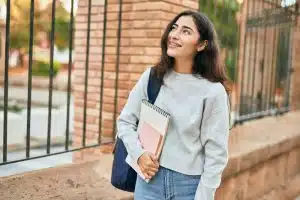 If a family's total yearly income is $125,000 or less and they have assets that are average for their income level, they may be eligible for assistance that pays the whole cost of tuition. Because of this, the amount of the University Scholarship, grants from the federal government and state governments, and other resources will be set at a level that ensures the sum will be equivalent to the cost of tuition for those who qualify (does not include fees, housing, and meals).
In 2022, Brown University gave granted a total of $170.6 million in the form of 2,959 need-based scholarships to students in order to assist students with financial needs in meeting the costs associated with attending Brown University. Students who did not have a demonstrated need for financial assistance were eligible to receive an additional $6.31 million in merit-based scholarship money.
Brown University does not provide financial assistance to students based on their academic performance, athletic prowess, or any other sort of merit. Need is the only factor considered when deciding who is eligible for aid and scholarships at Brown. However, assistance from external sources may be awarded according to a variety of criteria, including the applicant's merit and/or financial necessity.
What are the scholarships available at Brown?
What are the scholarships at Brown? Brown University provides assistance to a wide variety of separate programs in an effort to fulfill a family's total documented financial need.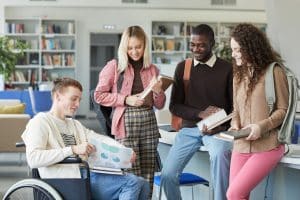 Because of these activities, it is now simpler for students from families with a moderate income to choose Brown, and they have less cause for concern regarding the accumulation of debt that may restrict their career options after graduation.
Full Tuition Scholarship
Students whose families have a total annual income that is equal to or lower than $125,000 and that have assets that are typical for their income level may be eligible for funding that covers the full cost of tuition at Brown University. This funding is available to students whose families have assets that are typical for their income level.
$0 Parent Contribution Direct Cost Scholarship
Students with the greatest financial need who attend Brown and whose families have annual incomes of less than $60,000 and assets of less than $100,000, as determined by the Office of Financial Aid, are eligible to receive scholarships and grants that are equal to the amount of the university's standard tuition, fees, room, and meal costs.
Middle/Moderate Family Income
Additionally, Brown is increasing the number of university scholarships that are given to families whose overall income is middle-class or moderate, in addition to awarding university scholarships to such families. The Work-Study or Campus Employment component of Brown's financial aid packages, as well as federal, state, and institutional need-based scholarships, are the only types of help that do not entail loans.
Other Grants and Scholarships
Students are encouraged to apply for and receive prizes from outside sources, such as private outside scholarships and employee tuition benefits. These rewards can be utilized to minimize a student's predicted earnings from student employment or summer wages.
Outside Funding and Scholarships
Students are strongly encouraged to apply for employee tuition benefits and private outside scholarships, which can be utilized to minimize the student's expected earnings during the summer and/or student employment.
The University Scholarship will be lowered by the same amount, dollar for dollar if the entire amount of outside aid that a student gets is greater than the total amount of these two components combined. A dollar-for-dollar reduction will also be applied to the University Scholarship if the recipient receives a government-based entitlement reward (such as a state scholarship or federal grant, for example).
United World College – Davis Scholarship
Davis United World College (UWC) Scholars are excellent high school graduates who attended a United World College (UWC) school prior to enrolling at one of a number of colleges or universities in the United States.
They have been given academic and personal challenges, had their horizons exponentially expanded, and been shown how to build understanding from diversity through their participation in the UWC experience, which brings together students from all over the world to live and learn together in one of 17 locations across five continents.
Institutional grants that support need-based scholarships for Davis UWC Scholars are provided by our program to UWC graduates once they have enrolled in one of our partner colleges or universities in the United States. This financial support for their undergraduate educations is provided by the Davis UWC Scholars program.
The Gates Scholarship
The Gates Grant (TGS) is a highly competitive, last-dollar scholarship that is awarded to exceptional high school seniors who are members of underrepresented minority groups and hail from low-income households. Scholarships in the amount of $1,000 each are given out to three hundred of these student leaders on an annual basis with the goal of assisting them in reaching their full potential.
Institutional Scholarships
Brown University Scholarship
Financial need is measured as the difference between the amount of money a family is expected to give and the amount that it costs to attend Brown University for one year.
First, a predetermined minimum amount of student effort is required (student employment), and then any state and/or federal entitlement grants to which you are entitled are applied toward meeting the student's financial need. Any remaining need is then met with Brown University Scholarship funds.
Sidney E. Frank Scholars
The students who are chosen to be Sidney E. Frank Scholars are those who demonstrate the highest financial need and come from diverse and economically disadvantaged backgrounds. They are picked by the Financial Aid Committee.
What are the Brown University scholarships requirements?
What are the Brown University scholarships requirements? The benefits that come with each scholarship are unique. Fellows will receive sufficient funding to pay for all of their educational expenditures, including tuition, fees, and any other costs associated with their education.
Some of these scholarships at Brown are renewable, which means that students can keep receiving advantages as long as they continue to meet the scholarship's requirements and perform well in their academic pursuits. Students are successfully encouraged to contribute to the progress of their areas by virtue of these scholarship opportunities.
The completion of the admissions process at the university you wish to attend is the initial step toward submitting an application for these scholarships at Brown. To demonstrate that you are superior to the other applicants and earn admission, the application for the program should include all of the necessary information and supplies.
Candidates are encouraged to fill out the FAFSA as soon as possible once they have finished the admissions process. In order to be considered for particular scholarships at Brown, applicants are required to submit not only the CSS/Financial Aid Profile but also any other relevant supporting documentation.
When applying for financial assistance at Brown, students are required to complete not just the Free Application for Federal Student Aid, also known as the FAFSA, but also the College Scholarship Service Profile.
Students should submit their FAFSA applications as soon as they are able when the application window opens on October 1st. Because the FAFSA uses financial information from the year before, you do not have to wait until the end of the year to apply for financial aid; rather, you can use the financial information from the year before.
Want to learn more about scholarships at Brown? You've come to the right place. At AdmissionSight, we have over 10 years of experience guiding students through the competitive admissions process.
AdmissionSight can help you put your best foot forward when applying to college. Contact us today for more information on our services.