What are the Best Majors at Princeton?
What are the best majors at Princeton? Princeton University is a private institution that spans four years, has a medium-sized student body, and is located in the sizable town of Princeton, New Jersey. The campus of Princeton University encompasses more than 600 acres and features buildings that are designed in a diverse range of architectural styles. The US News Best Colleges list for 2022 placed Princeton at the top spot, and the QS World University Rankings 2022 placed Princeton at the number 20 spot.
Princeton University is the fourth-oldest college in the United States, having been established in 1746. It is also one of the most prestigious members of the Ivy League. In 1756, the college moved from its previous locations in Elizabeth and Newark to its current location in Princeton, where it is now housed in the renowned Nassau Hall.
Though we're trying to know "What are the best majors at Princeton?", it's good to know that Princeton is dedicated to maintaining the diversity of its undergraduate student body, which numbers 5,300. It is generally agreed that the Princeton School of Public and International Affairs is among the very best institutions in the country, if not the entire world, in which to pursue a degree in international relations and public affairs. The Princeton School of Public and International Affairs is one of the most well-known schools that Princeton has to offer.
The Woodrow Wilson School of Public and International Affairs was renamed in 2020 after the Princeton Board of Trustees determined that Wilson's racist thinking and policies made him an inappropriate namesake for a school. The school was formerly known as the Woodrow Wilson School of Public and International Affairs and was named after Woodrow Wilson, who served as the 13th president of Princeton University, the governor of New Jersey, and the 28th president of the United States.
One more thing that sets the undergraduate experience at Princeton University apart from others is the importance that the university places on students doing their own independent work.
Students who wish to attend Princeton University have the opportunity to choose between two different undergraduate degree programs: the Bachelor of Arts (A.B.) program and the Bachelor of Science in Engineering (B.S.E.) program.
Students in each graduating class make the decision to enroll in one of the two-degree programs: either the Bachelor of Science in Engineering (B.S.E.) program or the Bachelor of Arts (A.B.) program.
Both a junior project and a senior thesis are mandatory pieces of work that must be handed in by all students enrolled in the A.B. program. Students have the opportunity to conduct independent research on a topic of their choosing as part of the junior project, which is sometimes referred to as the JP. This project is supervised by a member of the teaching staff.
Research conducted in the field, research conducted in a laboratory, or even research conducted while the student is away at an international educational institution can all count toward the JP. In addition to providing students with significant hands-on experience, the JP also acts as a means of preparing students to complete the requirements of the senior thesis.
Although B.S.E. students are not required to participate in the JP, the B.S.E. departments provide their students with multiple opportunities to perform independent work that is comparable to the JP during the course of their degree programs.
On top of that, there are a great number of specialized classes that have been developed for the purpose of gaining similar information and practical abilities.
The senior thesis, which is a necessary component of the A.B. degree as well as the majority of the B.S.E. concentrations, is a capstone project that gives students the opportunity to conceive of, revise, and finish an authentic piece of scholarly work.
These two projects, when combined, represent an intensive learning experience that is led entirely by students and will prove to be of great use to any student's future academic and professional endeavors.
In addition, the following disciplines are among the most sought-after majors at Princeton University: the Social Sciences; Engineering; Computer and Information Sciences and Support Services; Biological and Biomedical Sciences; Public Administration and Social Service Professions; Physical Sciences; History; Foreign Languages, Literatures, and Linguistics; English Language and Literature/Letters; and Philosophy and Religious Studies.
How do I decide on my Major?
How do I decide on my major? Though we're trying to know "What are the best majors at Princeton?", one of the most important choices that a high school or college student is required to make is selecting a concentration of study. And it is one that many people wish they could retake; according to one survey, 61% of college graduates would switch their major if they could go back to school.
However, not everyone suffers from a case of buyer's remorse when they receive their diploma. Before deciding on a major, the following are the most significant considerations you should give some thought to.
Consider Your Skills
Create a list of your accomplishments and areas of interest to get started. After you've finished, inquire with your closest loved ones and friends about the things they would say about you. There are times when we need a third party to point out to us our qualities and abilities that we sometimes take for granted.
Include any subjects that have always piqued your curiosity but that you've never committed yourself to study in depth. You should also mention things you used to be good at but haven't done in a while, especially if you haven't done them in a while.
Investigate Possible Professions
When you have a list of your interests and passions, the next step is to investigate what kinds of professions meet those interests. For instance, if you have a passion for music, you could pursue a career as a music instructor, or a club promoter, or look for work at a charity organization that is dedicated to music.
After compiling a list of possible lines of employment, you should think about observing those currently employed in those positions in order to get a feel for what it's like to do the job. Observing the processes that are actually carried out by people will help you determine whether or not you are engaged in the endeavor. If seeing someone on the job isn't possible, you can reach out to folks via email or LinkedIn and set up a phone call with them to ask them questions face-to-face.
Estimate Future Earnings
The majority of careers have their progression tracked by the Bureau of Labor Statistics. Visit the site and choose the professional fields that are of most interest to you. You will be able to discover what employment is available in each sector from that location.
After compiling a list of occupations that pique your interest, you can use the site to determine which of those occupations have a positive growth rate and incomes that are commensurate with the lifestyle you intend to lead. Even if the amount of money you will make in the future is not the only thing you should think about while choosing a career path, it is still an essential consideration. Having this knowledge can assist you in determining how much of an investment it is prudent to make in your secondary schooling.
Consider what you want your life to be like once you graduate from college as well. For example, if you want to establish a family, reside in a major city, or do substantial traveling, you're going to need a career that pays well enough so that you can afford those things.
Consider how much of your time you are able to invest in your studies.
It's not true that all majors are created equal. There is a significant difference in the amount of effort that is required for various programs. Think about how much time you are able to devote to your training and how committed you want to be as a student.
Research any advanced degrees that may be required of you after you graduate college if you want to work in the field that interests you. Before you make a final decision on what you want to study for your bachelor's degree, it is important to consider whether or not you will need to move on to earn a professional or master's degree in order to achieve the professional goals you have set for yourself.
What kind of Students does Princeton look for?
What kind of students does Princeton look for? The vast majority of students have a positive experience at Princeton, as evidenced by the fact that 98% of first-year students choose to continue their education there. This high proportion indicates that the vast majority of undergraduate students are very content with their experiences, both academically and socially, and this feeling is shared by the majority of the student body.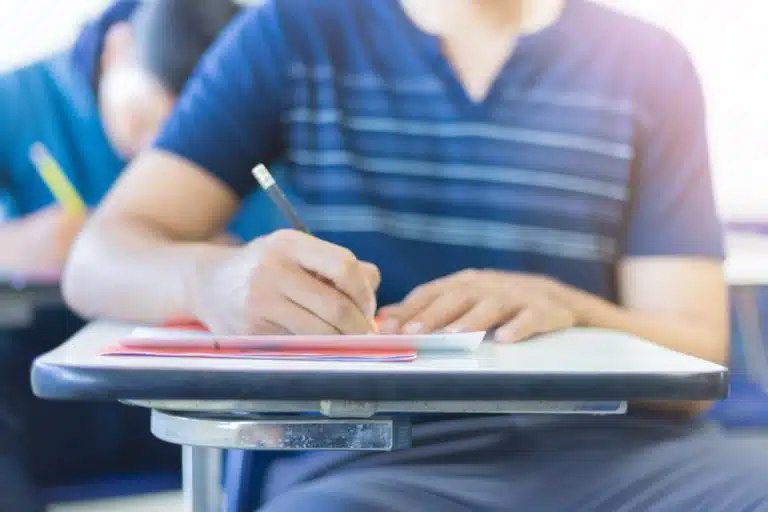 It's possible that the close-knit community vibe in this neighborhood has something to do with it. At Princeton, all first-year and second-year students are expected to live on campus, and because housing is guaranteed for all four years of the undergraduate experience, an astounding 94% of students choose to do so.
Though we're trying to know "What are the best majors at Princeton?", you should be aware that the educational opportunities available at Princeton University are extensive. There are 36 different majors at Princeton University (with computer science available as both a Bachelor of Arts and a Bachelor of Science in Engineering). These degrees cover a wide range of subjects, from anthropology and literature to physics and engineering, and everything in between. The social sciences, engineering, computer science, and biology are some of the most popular choices for undergraduate degrees.
In addition, Princeton offers 55 different undergraduate interdisciplinary certificate programs, which are quite similar to minors in the sense that they complement your major and give you the opportunity to develop expertise in another discipline.
Another prominent aspect of Princeton is its tiny class sizes: the student-faculty ratio is just 5:1, meaning that there are only five students per professor. A ratio of this kind assures that your teachers will devote sufficient time and attention to each student individually.
Students who have pursued academic distinction and have a healthy intellectual curiosity are ideal candidates for admission to Princeton. They are looking for kids who have excelled in both their personal lives and their extracurricular activities. In addition, students who attend Princeton are both self-motivated and hard-working. If you are the type of student who values these qualities, you might consider applying to Princeton. It is an excellent opportunity for anyone who is interested in cooperating with other students while simultaneously expanding their academic horizons.
What is Princeton's Acceptance Rate?
What is Princeton's acceptance rate? The admissions data for Princeton University's Class of 2026 will not be made public due to the university's decision. These statistics covered Princeton's admissions rate for both the early and regular rounds, the number of applications, the demographics of admitted students, and statistics regarding SAT scores and GPAs. Princeton University  "took the choice not to provide admission data throughout the early action, regular decision, and transfer admission cycles," as stated in an online announcement that was released on March 30, 2022, one day before the annual Ivy Day celebration. Instead, they are going to produce an announcement later this year that is purely centered on Princeton's Class of 2026 students who have already been admitted.
In spite of this, though we're trying to know "What are the best majors at Princeton?", Princeton intends to continue reporting aggregate data regarding the admission cycle to both the state and federal agencies as well as the Common Data Set.
According to what was revealed by Princeton, this momentous decision to not announce acceptance rates was made so that the university could concentrate more on the students and alleviate some of the anxiety that applicants feel.
They expect Princeton's total admission rate to be roughly 3-4% for the Class of 2026. When we look at the admissions statistics over the previous five years, we can see that Princeton has become increasingly competitive. In fact, the acceptance rate has dropped by more than 30 percent in just five years.
Applying early gives you the best chance of being accepted into Princeton, which has an acceptance rate of about 15 percent for early applications.
The following items were included in the early admit profile for the Class of 2025:
22% of students are first-generation college-goers
Sixty-eight percent of students of color (U.S. citizens and permanent residents)
Students hailing from 74 different nations
Students from the following schools were featured in the comprehensive profile for the Class of 2025:
12,298 high schools, with the majority being public schools (64%)
The District of Columbia, the 50 individual states, Guam, Puerto Rico, and the Virgin Islands of the United States
164 different nations
There were 52% women and 48% males in the incoming class, and 22% of the students were the first in their families to attend college.
What are my chances of getting into Princeton?
What are my chances of getting into Princeton? The university's class of 2025 had an acceptance rate that was a record low of 3.98%, which meant that it only granted admission to 1,498 students out of the 37,601 applications it received. All applications were through the standard determination procedure, as early action applications were suspended for this admissions session.
Though we're trying to know "What are the best majors at Princeton?", you should know that the admissions process for the class of 2025 was made even more difficult because the total number of students accepted was almost 20% fewer than usual. This was caused by the fact that more than 200 students in the class of 2024 chose to postpone their enrollment. The strength of your profile is the most important factor in determining whether or not you will get accepted into Princeton, which is consistently ranked as one of the most competitive institutions in the country.
Even while the admissions process at Princeton takes a more comprehensive approach, the majority of students must still finish at the top of their high school classes and receive scores that are very close to flawless on standardized exams in order to be considered. Because academic performance is the first factor that admissions staff look at, your high school transcript is the component of your application that bears the most weight.
What you have accomplished both inside and outside of the classroom is something that the admissions committee at Princeton will take into consideration. Because of this, your extracurricular activities are quite significant. They are interested in learning about your skills, accomplishments in your personal life, and academic achievements. If you participate in extracurricular activities that you have a strong interest in, that enthusiasm will come over in your application.
In addition, applicants who have demonstrated a commitment to improving both their high schools and their communities will stand out from the crowd. When you talk about your leadership activities, interests, and talents that set you apart from other applicants, you show the admissions committee how much you care about your commitments and what you've done as a result of those commitments.
Last but not least, Princeton is interested in knowing how you intend to contribute to the community of Princeton by making use of the academic and extracurricular possibilities that are available at the school. Your application ought to have a list of your accomplishments, and your writing ought to highlight your individual voice.
Though we're trying to know "What are the best majors at Princeton?", if you need help putting the finishing touches on your college applications,  at AdmissionSight, we have over 10 years of experience guiding students through the competitive admissions process
AdmissionSight can help you put your best foot forward when applying to college this fall. Contact us today for more information on our services.