Discovering the Best Schools for Journalism
In today's technology-driven, media-saturated world, journalists play an increasingly critical role in disseminating pertinent information to the public. To do so effectively requires a passion for truth and professional training. The right journalism school can equip aspiring reporters with the skills they need, guiding them to success in their future careers.
Understanding the Importance of a Good Journalism School
Before discussing the best journalism schools, it is crucial to understand why choosing the right one is so important. A good journalism school does more than teach students to write. It prepares them for the ethical dilemmas they will face as journalists, equips them with the technological tools of the trade, and offers them opportunities to gain hands-on experience.
When it comes to journalism, the impact on society cannot be overstated. Journalism plays a significant role in informing citizens about domestic and global events, providing a flow of information that keeps democracy alive. It serves as a bridge between the people and the world, ensuring that individuals are aware of the events and issues that shape their lives.
Journalists also hold those in power accountable, taking on a watchdog role to prevent corruption and deceit from going unnoticed. They act as the voice of the people, uncovering truths, exposing injustices, and shedding light on matters that would otherwise remain hidden. In a world increasingly affected by misinformation and fake news, the role of professional journalists becomes even more critical.
Professional journalists are entrusted with the responsibility of verifying the information before it reaches the public to ensure its authenticity and accuracy. They are the gatekeepers of truth, sifting through vast amounts of data and sources to present the public with reliable and unbiased news. Without the rigorous training and education provided by journalism schools, this task would be nearly impossible.
The Role of Journalism Schools
Top journalism schools play a crucial role in shaping the future of the industry. They are the breeding ground for the next generation of journalists, equipping them with the necessary skills and knowledge to navigate the ever-evolving media landscape.
A high-quality journalism school focuses on practical, real-world instruction in conjunction with a strong theoretical understanding. It offers programs covering all media forms, from traditional newspaper reporting to digital journalism. By providing students with a comprehensive education, these schools ensure that graduates are well-prepared to tackle the challenges of the industry.
One of the key features of top journalism schools is a robust and updated curriculum. These schools understand the importance of staying current with the latest trends and technologies in journalism. They constantly adapt their programs to reflect the changing needs of the industry, ensuring that students are equipped with the skills in high demand.
Another crucial aspect of a good journalism school is its faculty. Accomplished and experienced faculty members bring a wealth of knowledge and expertise to the classroom. They not only teach the fundamentals of journalism but also share their real-world experiences, providing valuable insights and guidance to aspiring journalists.
Furthermore, top journalism schools have extensive industry connections. They understand the importance of networking and provide students with opportunities to connect with professionals in the field. These connections can lead to internships, mentorships, and job opportunities, giving students a head start in their careers.
Good journalism schools also create an environment that encourages healthy debates, ethical discussions, and diverse viewpoints. They foster a sense of community among students, where ideas can be freely exchanged and challenged. This environment promotes creativity and critical thinking, equipping students to push boundaries and adapt to an ever-changing industry.
Choosing the right journalism school is crucial for aspiring journalists. A good journalism school not only teaches the technical skills of the trade but also prepares students for the ethical challenges they will face. It plays a vital role in shaping the future of the industry by equipping students with the necessary knowledge, skills, and connections. Journalism schools are the foundation upon which the future of journalism rests, ensuring that the profession continues to thrive and serve society.
Criteria for Choosing a Journalism School
When it comes to selecting a journalism school, there are critical factors to consider. These include program accreditation and reputation, the curriculum and specializations offered, the expertise and experience of the faculty, and much more.
Accreditation is an important consideration when choosing a journalism school. It ensures that the school meets or exceeds minimum standards of quality, and it can profoundly impact job prospects upon graduation. Prospective students should look for schools that are accredited by recognized accrediting bodies in the field of journalism.
In addition to accreditation, the reputation of a journalism school carries considerable weight. A school's reputation can be assessed by reviewing lists of top journalism schools and reading reviews from alumni and faculty. It is also helpful to consider the success of the school's graduates in the industry.
While accreditation and reputation are important, the curriculum and specializations offered by a journalism school are equally crucial. A relevant curriculum demonstrates that a journalism school is beneficial and current. Prospective students should look for schools that offer courses that keep pace with industry trends and technological advancements.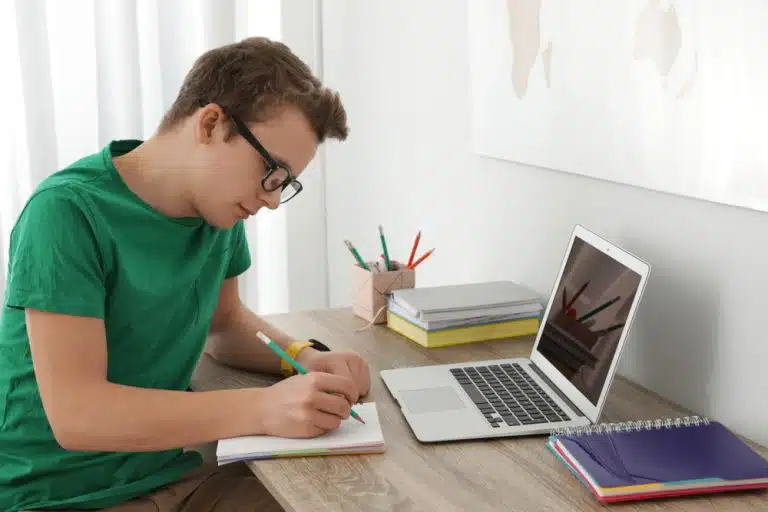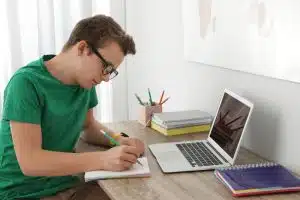 Furthermore, the depth and breadth of specializations can indicate the range of skills and areas of knowledge the school supports. Some students might have a clear specialization in mind, such as investigative journalism or broadcast journalism, while others might be open to exploring multiple areas of journalism. A journalism school that offers a wide range of specializations can allow students to develop a diverse skill set.
Faculty members are at the heart of a worthwhile journalism program. Experienced professors, preferably with current or past journalism roles, offer their students invaluable industry insights and practical expertise. Prospective students should research the faculty members of the journalism schools they are considering and look for professors with a strong field background.
The faculty-student ratio is also an essential consideration. Smaller class sizes can mean more personalized attention and mentorship from faculty members. This can be particularly beneficial for students who thrive in a close-knit learning environment and value one-on-one interactions with their professors.
Additionally, the resources and facilities available at a journalism school are worth considering. State-of-the-art equipment, newsrooms, and media production studios can provide students with hands-on experience and prepare them for the demands of the industry.
Choosing a journalism school is a personal decision that depends on individual preferences and goals. Prospective students should carefully evaluate each criterion and prioritize what matters most to them in their journalism education.
Top Journalism Schools in the United States
The United States is home to numerous excellent journalism schools. These educational institutions are renowned for their high-quality programs, skilled faculty, and comprehensive curricula.
Journalism is a dynamic field that plays a crucial role in society. It is the backbone of democracy, providing citizens with accurate and reliable information. Aspiring journalists often seek out the best journalism schools to receive top-notch education and training.
Overview of Leading Journalism Schools
Let's take a closer look at some of the leading journalism schools in the United States:
Columbia University: Known for its prestigious Journalism School, Columbia invests heavily in its journalism program. They have state-of-the-art facilities and a faculty of accomplished professionals. Students at Columbia University have access to a wide range of resources, including internships at major media organizations and networking opportunities with industry leaders.
Northwestern University: Northwestern's Medill School of Journalism offers undergraduate and graduate programs focusing on digital storytelling and social justice, among other areas of emphasis. The school is known for its innovative approach to journalism education, incorporating cutting-edge technology and multimedia platforms into its curriculum. Students at Northwestern University have the chance to work on real-world projects, gaining practical experience and building a strong portfolio.
University of Missouri: As the oldest journalism school in the world, the Missouri School of Journalism combines traditional instruction with innovative hands-on practice. The school takes pride in its "Missouri Method," which emphasizes experiential learning. Students at the University of Missouri have the opportunity to work for various media outlets on campus, such as newspapers, radio stations, and television stations, honing their skills and preparing for a successful career in journalism.
Unique Features of Each School
While these top-ranking journalism schools share a commitment to excellence, each one also boasts unique features that set them apart:
Columbia University:  In addition to its rigorous curriculum, Columbia University offers an exceptional opportunity through the Spencer Fellowship for journalists and educators, both from within and outside the United States, to spend an academic year conducting research and producing journalism focused on significant education-related subjects.
Northwestern University: One of the standout features of Northwestern's Medill School of Journalism is the Medill Justice Project. This unique initiative allows students to investigate potential wrongful convictions and shed light on cases where the criminal justice system may have failed. Through in-depth research, interviews, and data analysis, students at Northwestern University have the opportunity to make a real impact by uncovering the truth and advocating for justice.
University of Missouri: The University of Missouri pioneers a hands-on approach to journalism education through its numerous media outlets. Students have the chance to work for the university's award-winning newspaper, The Columbia Missourian, as well as its radio station, KBIA, and television station, KOMU-TV. These real-world experiences provide students invaluable opportunities to practice their craft, develop their storytelling skills, and build a professional network. The University of Missouri's "Missouri Method" ensures that graduates are well-prepared to enter the industry with confidence and expertise.
Choosing the right journalism school is a crucial decision for aspiring journalists. These top-ranking institutions offer a combination of academic rigor, practical experience, and unique opportunities that can shape the future of their students' careers. Whether students choose Columbia University, Northwestern University, or the University of Missouri, they can be confident that they are receiving a world-class education that will equip them with the skills and knowledge needed to thrive in the ever-evolving field of journalism.
Best International Schools for Journalism
Prospective journalism students don't need to limit their search to the United States. Many acclaimed journalism schools around the world offer excellent programs and diverse perspectives.
Renowned Journalism Schools Outside the U.S.
University of Amsterdam (The Netherlands): Known for a world-class Master's program in journalism. The "Journalism and the Media" course centers on exploring the dynamic between media and politics. It delves into various models and perspectives on political journalism, examining journalism's societal role, ethical dilemmas, matters concerning freedom of speech, and the definition of 'excellent' political journalism. Additionally, the course addresses journalism's contemporary challenges in today's media landscape, characterized by commercialization, concentration, and globalization across multiple platforms.
City, University of London (United Kingdom): The City's Department of Journalism is recognized worldwide, with a curriculum that reflects the rapidly evolving industry. At City, students receive an intensive and specialized education to equip them with the latest journalism skills required to excel in their chosen media field. The institution offers a range of 10 MA courses and two BA courses, all meticulously tailored to meet individual needs in areas such as online, data, broadcast, and print journalism. Furthermore, City's educational approach extends beyond honing journalism skills and provides intellectual stimulation throughout the academic journey. As a student at City, one has the unique opportunity to study at a renowned journalism school in one of the world's major media hubs. This environment opens doors to interactions with world-renowned journalists and the chance to become part of a global network of accomplished alumni.
University of Sydney (Australia): With strong ties to Australia's media industry, the University of Sydney offers students a wealth of hands-on opportunities. The university applies the analytical strength of the humanities to examine various media forms and explore the fast-evolving realm of emerging technologies and contemporary content practices. The university's teaching expertise encompasses diverse subjects, including news and feature journalism, audio and video production, digital cultures, media theory, ethics, social media, public relations, and health communications.
Benefits of Studying Journalism Abroad
Studying journalism abroad provides unique advantages. It introduces students to journalistic traditions and practices, encouraging global awareness and sensitivity to cultural contexts. Furthermore, international study broadens networking opportunities and fosters cross-cultural understanding, which can enhance a graduate's employability.
Career Prospects After Graduating from a Top Journalism School
A degree from a top journalism school can open up a myriad of career paths. Armed with the right skills and knowledge, graduates are well-positioned to navigate journalism's dynamic, challenging world.
Job Opportunities in Journalism
Besides traditional journalism jobs in newspapers and television, today's graduates can find opportunities in digital journalism, including social media, online publications, and multimedia production. Other careers might include investigative reporting, freelance writing, photojournalism, broadcasting, and even areas like corporate communications or public relations.
Salary Expectations for Journalism Graduates
Salary can vary greatly depending on the field of journalism, the job's geographical location, and an individual's experience level. According to the Bureau of Labor Statistics, reporters and journalists earn a median annual wage of $55,960 in 2022, although top earners in the field can make significantly more. Furthermore, public relations and corporate communications salaries often exceed traditional journalism, providing additional opportunities for graduates.
In conclusion, choosing the right journalism school is a significant decision that can considerably influence one's future career. Careful research, informed questions, and consideration of domestic and international options will help prospective students make the best choice for their journalism education.
If you need help putting the finishing touches on your college applications,  at AdmissionSight, we have over 10 years of experience guiding students through the competitive admissions process.
AdmissionSight can help you put your best foot forward when applying to college this fall. Contact us today for more information on our services.