What is UPenn Known For?
Why Is UPenn So Prestigious?
Why is UPenn so prestigious? UPenn has strong linkages between its past and present. It was initially established in 1740 as a charity school but was later transformed into an academy in 1751 thanks in great part to Benjamin Franklin, who also served as the first president of the board of trustees.
One of the oldest institutions in the country is the University of Pennsylvania, which became the first medical school in colonial America in 1765 with the founding of the School of Medicine.
The campus is 299 acres in size located in an urban area has a total undergraduate enrollment of 10,106 full-time students (fall 2021). The academic calendar is based on semesters.
The University of Pennsylvania is ranked #7 among National Universities in the 2022–2023 edition of Best Colleges. The total cost of attendance is around $63,452.
What is UPenn known for? Students participate in extracurricular activities, and the motto "work hard, play hard" dominates the campus, earning it the nickname "Social Ivy."
Benjamin Franklin laid the groundwork for Philadelphia's University of Pennsylvania. Even in the 1700s, Benjamin Franklin had a vision for UPenn that included a multidisciplinary approach to education which means combining traditional classroom instruction and theory with real-world application and community engagement.
There are 12 schools at Penn, five of which offer undergraduate and graduate degrees and the remaining seven exclusively graduate degrees. The Wharton School, School of Education, School of Engineering and Applied Science, Law School, and School of Medicine are just a few of Penn's highly regarded graduate programs. Penn's School of Design and School of Dental Medicine are two of the university's other renowned graduate programs.
In addition to having a multidisciplinary approach, what is UPenn known for? Overseas studies programs are also available. Every year, more than 2,500 students take part in programs that are available in more than 50 different nations.
Despite being a secular university, Penn boasts a vibrant religious community that includes InterVarsity Christian Fellowship, Penn Newman Catholic Center, and Hillel for Jewish students.
Who Is the Most Famous Person From UPenn?
UPenn is not just considered prestigious because of its programs and ranking. A portion of what is UPenn known for is taken up by the successful graduates of the institution. More billionaires than any other school, including many CEOs, politicians, and actors, have come from the Philadelphia Ivy.
If you wonder "Who is the most famous person from UPenn?" We will discuss some of the most popular and prosperous former students below, including Elizabeth Banks, an actress in "The Hunger Games," and billionaire, Warren Buffett.
Elon Musk
Elon Musk, the founder of Tesla and SpaceX, graduated with a bachelor's degree in economics and physics from the University of Pennsylvania in 1995. With an estimated net worth of roughly $265 billion, Musk is regarded as the richest person in the world.
He co-founded OpenAI, Neuralink, and The Boring Company and is the founder of numerous more businesses. Most recently, Musk decided to buy the social media website Twitter.
Warren Buffett
Warren Buffett spent his first two years studying at the Wharton School of Business on campus, despite the fact that one of the richest individuals in the world never received a degree from UPenn.
Buffett, a highly successful investor with a net worth of over $125 billion, is the current CEO of Berkshire Hathaway, a holding company for several businesses.
Donald Trump
Former President Donald Trump transferred in as a junior and earned his degree from the Wharton School of Business in 1968. He later succeeded in business and real estate, and he also appeared in a few reality television programs. Trump recently took office as the 45th President of the United States of America.
Ivanka Trump
Ivanka Trump, a former presidential daughter, spent her junior year in college studying at the Wharton School of Business. She earned her economics degree in 2004 and went on to find success as a writer and businesswoman.
Trump most recently served as a senior counselor to her father, President Donald Trump, while he was in the White House.
Elizabeth Banks
Elizabeth Banks has gained attention as an actor because of her recent film performances.
She earned her degree from the University of Pennsylvania in 1996 and went on to star in blockbuster movies like Pitch Perfect and the Hunger Games series.
Banks broke a record for a first-time director when Pitch Perfect 2 made $69 million in its first weekend of release. She created a production firm for movies and television in 2002 and appeared in the Charlie's Angels movie as well.
Tory Burch
Millionaire fashion designer Tory Burch earned a degree in art history from UPenn in 1988. Before starting her own fashion business in 2004 she worked for several fashion designers. The number of Tory Burch locations has increased to over 300, and thousands more department stores carry the brand. Forbes magazine just ranked Burch as the number 25 American self-made woman in 2022.
John Legend
Singer John Legend served as the head of a jazz acapella ensemble at school and was better known as John Stephens to his UPenn buddies. Legend is a singer, songwriter, and producer who has amassed 12 Grammy Awards over his career. When Legend's debut album, Get Lifted, was released in 2004, his career took off.
Legend received a degree in English from UPenn and studied African-American literature there. His graduation was in 1999.
Dr. Mehmet Oz
Dr. Mehmet Oz, a former UPenn student body president, graduated in 1986 with degrees in both business and medicine. He is well-known in the medical field and later hosted his own TV program after making more than 60 appearances on The Oprah Winfrey Show. Dr. Mehmet Oz is now dabbling in politics and ran in 2022 for the Pennsylvania senate seat.
Bruce Dern
In 1954, actor and two-time Oscar contender, Bruce Dern was enrolled at UPenn before quitting to focus on his acting career.
Dern rose to fame as an actor who frequently portrays villains or unstable characters. He received nominations for his performances in Nebraska and the movie Coming Home. Dern has been nominated for a Golden Globe three times.
Neil Blumenthal and Dave Gilboa
The CEOs of Warby Parker. When Dave Gilboa and Neil Blumenthal were students at the University of Pennsylvania, they had ideas for their $500 million eyewear company.
In 2010, the two Wharton School of Business grads founded one of the most well-known eyewear companies with other Wharton alums.
What Is UPenn Known For Academically?
What is UPenn known for academically? Nearly 100 majors are available to undergraduate students at the University of Pennsylvania, and they can collaborate across fields to create new scholarly avenues. These majors are available at all four of UPenn's undergraduate institutions.
The College of Arts and Sciences
This is one of the biggest schools at UPenn, offering more than 2000 courses and more than 50 different majors. It is the home of many academic fields that include the humanities, social sciences, arts, and natural sciences.
The College of Arts and Sciences seeks applicants with a keen interest in the humanities, social sciences, and natural sciences, the ability to apply what they learn in the classroom to the real world, and a strong background in a rigorous and well-rounded college preparatory curriculum
The School of Nursing
In terms of academics, what is UPenn known for? One of UPenn's popular majors is its bachelor's degree program in nursing, which is the best program of its kind in the nation.
All nursing students are eligible to enroll in courses at Penn's other institutions because of the nursing school's flexible curriculum. They do more than just take classes; they also have dual degrees, which are quite uncommon. For instance, Wharton's dual-degree program in nursing and healthcare management is very well-liked.
For students to have the best practical experience, the school also collaborates with renowned teaching hospitals and clinical agencies. Candidates for admission to this nursing program must demonstrate their dedication to patient care and interest in researching healthcare-related topics. They must also have a solid foundation in the sciences, especially chemistry.
Penn Engineering
The Bachelor of Science in Engineering (BSE) and the Bachelor of Applied Science are the two-degree options that UPenn offers from this institution (BAS).
The BAS allows students more freedom to combine engineering, science, and technology with interests outside of engineering, despite the fact that the BSE is the standard degree for professional engineers and computer scientists. By giving students a practical and collaborative learning experience, both programs emphasize collaboration, communication, and ethics.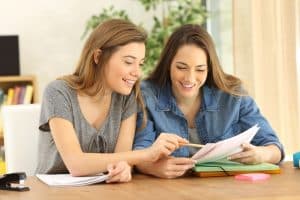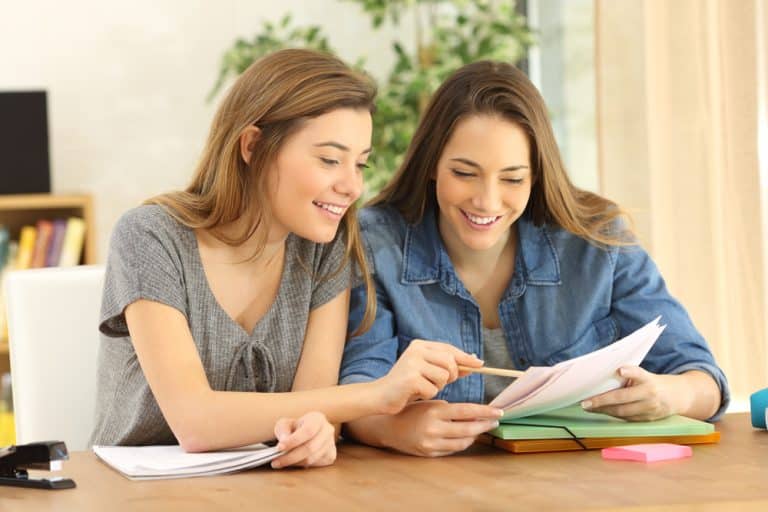 Candidates for admission to the School of Engineering and Applied Science must explain why they want to study engineering in their application. The university seeks out applicants who have a solid foundation in physics and mathematics, particularly calculus, as well as the capacity to use scientific knowledge and the capacity to invent and design.
The Wharton School
The renowned MBA program at UPenn is housed at the Wharton Business School, and the undergraduate business program there is also impressive. Students at the Wharton School can pursue highly specialized business degrees through the school's comprehensive program, which includes in-depth study in the liberal arts and sciences.
Candidates with leadership potential and a keen interest in the global economy and social welfare are sought after by Wharton. Additionally, having a solid foundation in mathematics is recommended.
Regarding undergraduate business programs, UPenn has been ranked as the best university in the nation. To be more precise, UPenn was ranked #1 for its program offerings in business management, finance, and real estate, and second for its business marketing programs.
In addition to having numerous highly regarded academic programs, Penn is well known for being one of the top research universities in the country. The university boasts a more than $1 billion annual research budget.
To sum up, what is UPenn known for is its keen attention to undergraduate education. It has more than 5,000 currently employed academic members, many of whom have received important prizes that have helped to establish their reputations on a global scale for their extraordinary skill and ingenuity.
What Are Some Traditions At UPenn?
Aspiring students might be interested in "What are some traditions at UPenn?" The University of Pennsylvania has developed several distinctive traditions since its founding.
Spring Fling
Despite changes over the years, Spring Fling at UPenn has remained a persistent institution. Originally held over a weekend in the 1970s, Spring Fling featured a performance (often by a well-known musical artist), games, and several other activities. Today, Spring Fling is a one-day event held in Penn Park.
Hey Day
Since 1916, Hey Day has been a distinctively UPenn tradition and part of "What is UPenn known for?" In custom-made red shirts, juniors go down Locust Walk on Hey Day while holding walking canes and biting into flat-brimmed hats. The name of this custom is disputed, but some suggest that it stems from the idea that going from juniors to seniors symbolizes the height of college life.
Alumni Weekend
A yearly festival held in May is one of the institution's oldest traditions. Current students have the chance to meet with Penn alumni, a network of over 17,000 people spread over 95 countries, during the weekend-long event. The festivities feature a variety of activities, including school tours, parties, receptions, and other forms of entertainment.
The traditional Parade of Classes, where Penn graduates congregate according to class year and march along Locust Walk behind their classes' banners, is one of the most cherished Alumni Weekend activities.
Football Game
Franklin Field at the University of Pennsylvania is the oldest football stadium in the nation (it was constructed in 1895) and the site of one of the school's most peculiar customs. Football fans from UPenn throw toast onto the pitch in between the third and fourth halves.
The custom, which dates to a time when alcohol was outlawed, pays homage to the custom of supporters toasting and guzzling their beverages at the conclusion of the third quarter. As many as 30,000 pieces of toast are hurled during a good season.
Split Button Statue
The Split Button statue, a 5,000-pound, 13 feet by 6.5 feet aluminum structure designed by artist Claes Oldenburg to resemble a real clothes button, is one of the most prominent and distinctive features of the University of Pennsylvania campus. The Button, which was put in place in 1981, is situated in front of the Van Pelt Library.
The Split Button initially generated a great deal of debate because of complaints that it was an obtrusive addition to the school's historic site. The Button, on the other hand, has grown to become somewhat of a center of attention on campus over time. The fact that the monument has appeared in a Simpsons episode further attests to its iconic significance.
What Are the Extracurricular Activities At UPenn?
There are more than 450 student-run organizations and extracurricular activities available at the University of Pennsylvania, including possibilities in the fields of performance, journalism, volunteer work, sports, and many others. Let's explore what are the extracurricular activities at UPenn.
Penn Hillel, a Jewish religious and cultural organization with chapters at more than 550 institutions worldwide, is one of the school's most well-known extracurriculars. One of the biggest clubs on campus, Hillel at Penn has over 85% of Jewish students active.
Penn Hillel offers a variety of methods for members to connect and participate in Jewish culture, and it is open to all students regardless of their Jewish heritage or level of knowledge of Judaism. The club organizes a range of Jewish-related events, such as kosher dinners, cultural festivals, volunteer opportunities, and educational activities like workshops and lectures.
With approximately 3,000 students now participating in a fraternity or sorority, Greek life is another significant aspect of what is UPenn known for. More than 40 distinct Greek life organizations call the campus home.
The athletic teams at the University of Pennsylvania compete in the Ivy League and are Division I members of the NCAA. The 33 intercollegiate varsity sports teams of the school are referred to as the Penn Quakers.
The men's basketball team is one of UPenn's most well-known sports teams. The Princeton Tigers and the Penn Basketball Quakers have had the wildest and oldest rivalry in their division. In the 239 occasions the two Ivy League institutions have faced off against one another, Penn has won 126 times to Princeton's 113, placing it on the winning side of this long-standing rivalry.
Lacrosse is a different sport where Penn's teams are well-known for being fierce rivals. The college's men's lacrosse team has won five NCAA championships, the first of which took place in 1983 and the most recent in 2019.
Even more successful is the women's lacrosse team, which participated in the NCAA tournament in 1983, 1984, and every year from 2007 to 2019. The Penn women's lacrosse Quakers have won three conference tournament titles, starting in 2010 and continuing in 2013 and 2014. They have also amassed 13 regular-season titles, including an eight-year winning streak that began in 2007 and continued until 2014.
Getting accepted to UPenn is difficult given the 6% acceptance rate. Furthermore, 93% of those admitted were among the top 10% of their high school graduating class, demonstrating the excellence of those who were admitted. Now that you have learned about what UPenn is known for, it's time to find out what the UPenn admission counselors are looking for.
If you would also want to ensure your application to UPenn stands out, AdmissionSight can help you craft an impressive application. On top of that, AdmissionSight has programs that could help you prepare for college admissions. Feel free to set up an initial consultation now.