Berkeley Regular Decision Notification Date
When Does Berkeley's Regular Decision Come Out?
The University of California, Berkeley, is a world-class educational institution and one of the most prestigious public universities in the United States. Berkeley's beautiful green-filled campus, founded in 1868, is overlooking San Francisco Bay. The university is well-known for its excellent engineering, physics, environmental science, and economics programs.
UC Berkeley accepts applications on a rolling basis, which means that students can begin submitting applications as soon as they are made accessible (August 1st) and continue until the November 30th deadline. Students often ask "When does Berkeley's regular decision come out?" Berkeley regular decision notification date falls at the end of March.
In the rolling admissions procedure, applications are assessed and approved during the application window. As a result, students often apply early to guarantee that their program does not fill before the application window closes.  It usually takes three to four weeks for the admissions committee to assess your application after you submit it. Now, let's go over the Berkeley admissions decision notification dates based on the application options.
Early Decision
There is no "early decision" or "early admission" application at UC Berkeley. They do, however, reveal some admissions outcomes earlier than others. On February 10th, 2022, a round of "early decisions" for Berkeley was announced. It is not assured, however, that Berkeley will release early decision outcomes in the upcoming admissions cycles.
Berkeley utilizes a rolling admissions decision process thus, the earlier you submit your application, the more likely it will be included in their first round of early decisions.
Regular Decision
Berkeley does not have an early decision program; all Berkeley decisions are released at the same time in March. The Berkeley regular decision notification date in the recent cycle was on March 24, 2022, which is typical given Berkeley's admissions timeline. Students should expect regular Berkeley decisions to be released by the end of March.
Transfer Applications
Transfer students should expect a decision later than the Berkeley regular decision notification date. Last year, Berkeley transfer student decisions were revealed on April 11th, 2022. Berkeley transfer decisions are usually made available near the end of April each year.
How Does The Berkeley Admissions Process Work?
So, you're interested to get into Berkeley. Now, how does the Berkeley admissions process work? Applicants must complete a set of academic standards that apply to all UC System campuses. Most high school graduates will meet these standards, but applicants from private schools or homeschooling should check on their curriculum to ensure that the requirements can be fulfilled.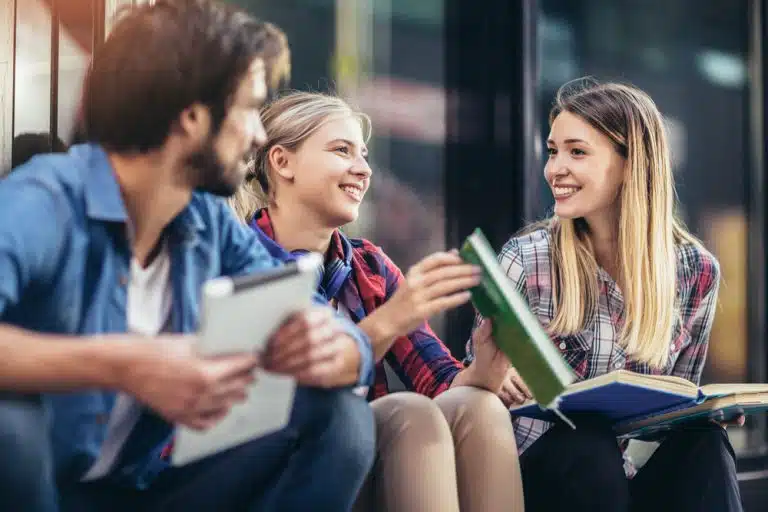 To be admitted to UC Berkeley, an applicant must complete—and not receive lower than a C in—a set of courses known as the "A to G subject requirements."
The A to G courses are as follows:
(A) History/Social Science: Two years required
A year of global history, culture, or geography
A year of US history or half a year of US government and half a year of US history
(B) English: A four-year curriculum is required.
(C) Math: Three years are required, although four years are preferred.
(D) Laboratory Science: Two years are required, but three years are recommended.
Two of the following subjects must be included: biology, chemistry, and physics.
(E) Language Other Than English: Two years are required, although three years are suggested.
(F) Visual and Performing Arts: A one-year curriculum is necessary.
(G) College Preparatory Electives: One year of these electives is required.
Any additional A-F courses may be taken in excess of the required courses. Other acceptable courses include psychology, speech or debate, computer science, economics, and others.
Applicants to UC Berkeley must also achieve a UC System-specific GPA criterion for admission. In-state students must have a 3.0 GPA or higher, while out-of-state applicants must have a 3.4 GPA or higher.
Essays play a significant role in admissions decisions at UC Berkeley and these essays make competitive candidates stand out from the competition. Compelling essays highlight the attributes that Berkeley values in a candidate—the school is looking for students who show initiative, motivation, leadership, determination, service to others, extraordinary potential, and note-worthy experience with different cultures.
Now, let's briefly discuss the sections of your Berkeley application.
UC Application Sections 
About You: This portion contains basic information about you and your family.
Campuses & Majors: In this part, you will indicate which campuses you'd like to apply to and, if applicable, your major. You can select "undecided" if you haven't decided on a major yet.
Academic History: This section contains information about your high school courses and grades.
Test Results: ACT and SAT scores are not considered in admission choices at UC schools. If you require an alternative method of meeting your minimum eligibility requirements, you may include these scores in your application. On separate sheets, you will record your AP exam, IB exam, TOEFL or IELTS, and international exam scores. If you haven't taken these examinations yet, you must specify whether you intend to do so in the future.
Activities & Awards: List the activities and awards you are most proud of, as well as the ones you believe would make you a strong candidate for admission to UC Berkeley. The awards and honors are classified into six categories:
Recognition or award
Educational preparation programs
Extracurricular activities
Additional coursework
Volunteering/Community service
Work Experience
Scholarships & Programs: You can select any scholarship categories that apply to you in this section. While attending a UC school, the UC system provides support services. You must indicate your interest in their Educational Opportunity Program (EOP) in this part.
To evaluate applications, the University of California employs a 13-Factor Comprehensive Review System. Each campus collaborates with the UC Office of the President to develop specific goals and estimate the number of first-year and transfer students who will enroll each fall.
Berkeley is looking for students who will contribute to its vibrant learning community. They search for people who have demonstrated leadership abilities, initiative, persistence, and intellectual curiosity. While grades and curricular choices indicate academic achievement, the school admits students based on a variety of factors. Quantitative and qualitative variables, as well as academic and personal achievements, are among the criteria.
Personal Insight Questions
Admissions staff will look for evidence of initiative, service to others, leadership, cultural involvement, tenacity, motivation, and potential in your answers to the UC personal insight questions. Achievement is evaluated considering the opportunities offered to the candidate.
When describing difficulties, write about how you confronted and overcame them, as well as how you learned from them, to emphasize the character attributes that UC Berkeley seeks on their campus.
Recommended Courses
Here are examples of courses that are not required to take or report but may boost your college application:
Advanced Placement (AP)
International Baccalaureate (IB)
Honors courses
Completed transferable college courses
Extracurricular Activities
UC Berkeley evaluates applications holistically, which means that both academic and non-academic aspects of an application are considered. The university seeks students who will contribute to its campus' academic and cultural vitality. Extracurricular activities that demonstrate an applicant's likelihood of doing so can make a significant difference in admissions outcomes.
How Many People Get Waitlisted By Berkeley?
The waitlist is for freshman applicants who were not admitted due to space constraints but are deemed outstanding candidates for admission if space becomes available during the current admissions cycle. However, being on the waitlist does not guarantee that you will be admitted later. It is critical that you explore alternative admission offers and accept one from another university before the national decision day on May 1, 2022, because of this uncertainty.
Fall-term freshmen applicants will be offered a spot on the waitlist on the Berkeley regular decision notification date by the end of March, with an opt-in deadline of April 15. Waitlists may continue into the summer depending on the campus' enrollment needs.
Remember that you can accept waitlist offers from several universities, but only choose one admission offer.
The Berkeley officers are unable to anticipate any student's chances of admission because they will not know whether any spots will become available until early May and because the waitlist is not ranked. If positions become available, the evaluation will be primarily focused on your original application.
The percentage of students admitted from the waitlist is determined by the number of available enrollment spots and the number of students who chose to stay on the waitlist. In recent years, waitlist admission rates have ranged from 20% to 60%, depending on the circumstances.
So, how many people get waitlisted by Berkeley? Last year, UC undergraduate campuses extended over 112,000 waitlist offers, with students accepting more than half of them. UC eventually offered over 34,000 places to waitlisted applicants, more than double the number in 2019. In other UC schools, waitlisted student admission rates at UCLA increased to 19% in 2020, up from 13% in 2019. During the same period, the rates grew in San Diego to 27% from 22%, in Irvine to 24% from 19%, in Riverside to 67% from 34%, and in Santa Cruz to 86% from 62%.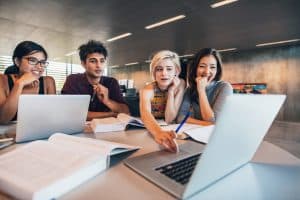 Berkeley and Davis also upped their offers significantly last year, to 1,668 and 4,282, respectively, compared to 2019, although their admittance rates were not immediately available.
The pandemic, according to UC admissions administrators, threw off their tried and proven prediction models about who would enroll in the fall semester, as thousands of admitted students chose to forego a year of online coursework and significantly reduced dorm space. As a result, universities scrambled to fill vacant seats with an abnormally large number of waitlisted students.
UC Berkeley, for example, saw a last-minute enrollment loss of approximately 800 students in Fall of 2019, costing the institution $60 million in nonresident student tuition, according to Chancellor Carol Christ. As a result, Berkeley admitted 571 more waitlisted applicants than in 2019. The waitlist acceptance rate at UC Berkeley is not as widely accessible, although 1,668 waitlisted candidates were admitted in 2020.
Students may feel discouraged when put on the waitlist during the Berkeley regular decision notification date, but at the same time, they may be determined in finding ways to be admitted from the list. They might think of appealing their admissions decision. Unfortunately, the appeals process is not available because the waitlist offer is not a final admission decision. Only students who have been denied admission may pursue an appeal.
On the brighter side, students who desire to join the waitlist may fill out this optional written statement. While not required, the essay may be used to provide additional information to Berkeley's Office of Undergraduate Admissions.
Berkeley Waitlist Essay
Share, in 500 words or less – anything we may not have already learned about you through your application.
Awards and honors received since the point of application are examples of statement topics you may use. Explanation of any course changes and difficulties encountered since the moment of application can also be used. Please keep in mind that there are no correct or incorrect answers, this is only an opportunity to provide the admissions officers with additional information.
Does Early Action Increase Chances At Berkeley?
Does early action increase chances at Berkeley? Berkeley does not have an application for early decision or early action. However, because Berkeley has a rolling admissions process, the earlier you apply, the sooner you may receive your letter of acceptance.
On August 1st, the Berkeley rolling admissions cycle begins. After that date, you may submit your Berkeley application as soon as it is complete.
Some pupils assume that applying to college early will improve their chances. Early deadlines may boost your chances of admission because submitting your application early shows you are serious about attending a school and your application is being reviewed before most applicants submit their applications.
In Fall 2021, the acceptance rate at UC Berkeley was 14.5%. That means that fewer than 15 out of 100 optimistic applicants beat the UC Berkeley acceptance rate and were accepted into the UC Berkeley enrolment up until the Berkeley regular decision notification date.
UC Berkeley's acceptance rate is less selective than that of most Ivy League colleges, which often have acceptance rates in the single digits. An offer from the UC Berkeley admissions office, on the other hand, is still an exclusive offer. You must submit a competitive application if you wish to be a part of the UC Berkeley enrolment.
Academic rigor, high-achieving programs and alumni, and a convenient location are just a few of the characteristics that draw ambitious high school students to UC Berkeley.
To increase your chances of admissions success, start early on your college application and give yourself plenty of time to develop a personal profile that highlights your abilities, priorities, and potential.
According to U.S. News & World Report's 2023 national rankings, UC Berkeley has been rated the top public university for the ninth year in a row. Thousands of students work hard to get into this prestigious university. If you need an expert guide in preparing for your Berkeley application, AdmissionSight is here to assist you. Book an initial consultation with AdmissionSight to discuss our programs and services that could help you be admitted to your dream school.