Caltech Summer Programs
Some students prefer to take their time off over the summer away from academic pursuits. After putting in a lot of effort for the previous nine months, summer vacation provides an opportunity to get away from it all and just rest. On the other hand, there are a number of students who have expressed an interest in maintaining their academic progress throughout the summer through programs like the Caltech summer programs.
Whether you are a primary student looking to keep busy and stay out of your parents' hair, a program like some of the Caltech summer programs can be a great opportunity. This is true whether you are a college student who wants to take additional courses in order to graduate early, a high school student hoping to make yourself a more desirable candidate in the eyes of college admissions officers, or a high school student hoping to make yourself a more desirable candidate in the eyes of college admissions officers.
The California Institute of Technology, often known as Caltech, is considered to be one of the most competitive universities in the country. It is one of the many colleges across the country that provides students of all ages with access to a diverse range of Caltech summer programs from which to pick.
Does Caltech have a Summer Program?
Does Caltech have a summer program? Yes, there is a tremendous variety of stimulating Caltech summer programs available for young students. Students are encouraged to attend the summer camps offered by Caltech in order to gain valuable educational experiences. Some of these programs are geared specifically at girls, others are geared toward younger children, and yet others are geared toward older children. The camp programs are varied and offer a wide variety of activities to accommodate participants with a variety of interests.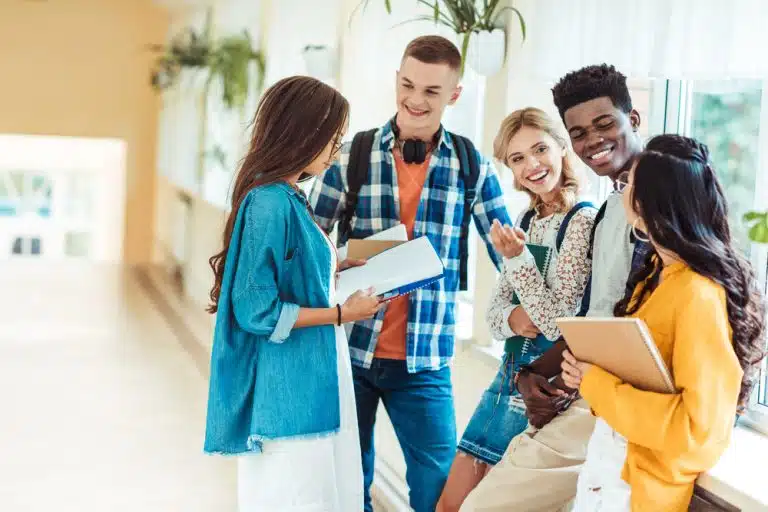 Project Scientist
This is a summer program for children ages 4 to 12 that is only open to girls. You will get hands-on experience with scientific experiments, go on educational field trips, and listen to expert lecturers if you participate in this program.
iD Tech
This summer session is for children ages 10 to 17 years old. Classes in coding, game creation, and robotics are the primary focuses here.
Alexa Café
Only young women between the ages of 10 and 15 can participate in this camp program. It's a computer camp with an emphasis on starting your own business and being involved in the community.
Education Unlimited
Students in the fourth through eighth grades are eligible to participate in this program. It focuses on a wide range of topics, ranging from engineering to public speaking to robots.
Additionally, Caltech provides programs for students still in high school. Not only pupils in high school but also students who are a few years younger are eligible to participate in several of these activities. On the other hand, there are certain Caltech summer programs that are reserved just for students enrolled in high school.
The Caltech Summer Enrichment Program is the name of this particular initiative. Students in the ninth through twelfth grades who are interested in pursuing careers as creative researchers are the target audience for this program. You will do research projects in the labs on campus under the direction of the instructors, and then you will apply what you've learned to other initiatives that will have a beneficial effect on the community around you.
The duration of each stage of the program is six weeks, and it takes place over the course of three distinct summers. The Community Science Academy, or CSA, is the name given to each individual summer session that is offered as part of the Caltech Summer Enrichment Program. Students will begin their studies in CSA 1, and if they wish to continue their education they may enroll in CSA 2 and CSA 3, respectively, during the subsequent two summers.
Each summer at the Community Science Academy, the highlighting events are different, and completion of one program is necessary to move on to the next. The Caltech Summer Enrichment Program, on the other hand, places a greater emphasis on scientific learning through hands-on workshops that are connected to a requirement in the local community. You will need to go through a rigorous application process in order to be considered for entry into this program. On the other hand, if you are chosen to participate, you will not be required to submit a new application for any of the three Caltech summer programs that follow your acceptance.
Summer Research Connection
This is a program for students ages 15 to 18 as well as teachers from the Pasadena Unified High School District.
Da Vinci Camp
This summer camp offers programs for students in the 6th through 12th grades. It is a math program that mixes science, engineering, and the arts and it lasts for a total of three weeks.
Additionally, Caltech offers a variety of summer programs for both undergraduate and graduate students, and the specifics of these programs change from year to year. On the Caltech website, you can find additional information by going to the Caltech summer programs page.
The following are some examples of summer programs offered by Caltech for college students:
A Research Program Being Conducted By The Laser Interferometer Gravitational-Wave Observatory
The Minority Undergraduate Research Fellowship (MURF) program, offers underrepresented students the opportunity to participate in research.
Undergraduate Research Opportunities in Planetary Geology and Geophysics Offered By NASA
Is Caltech Summer Programs Worth It?
With some of the Caltech summer programs explained, is Caltech summer programs worth it? Yes, the decision to take part in one of Caltech's summer programs can provide you with wonderful opportunities for the years to come. The excellent environment that fosters a child's development and learning is provided by the programs that are geared toward younger children.
The majority of colleges and universities provide high school students with the opportunity to spend the summer studying on campus. Younger pupils are given the opportunity to play at becoming college students, strolling across the quad to their higher-level classes as any other student would do during the academic year. This opportunity typically comes in the form of residential programs that last for many weeks or months.
The summer programs offered by Caltech are highly competitive, and as a result, they will help you stand out above other applicants when you submit your college applications. Even if attending college isn't your first priority, these programs can teach you vital skills that could give you the edge you need to land a great job in a variety of industries, like engineering, data science, and computer programming, among others.
Universities and colleges claim that the purpose of impressive-sounding summer programs like that of the Caltech summer programs provide high school students with an introduction to the college environment. They consume their meals in the cafeterias, sleep in the residence halls, and most significantly, they participate in the same rigorous academic coursework as they would if they were matriculated, students. It will be beneficial to your education.
Students, particularly those who may feel understimulated or underwhelmed by the usual high school course load, may view this possibility as something out of a dream. It is in everyone's best interest to broaden the educational horizons of high school students by introducing them to new fields of study, more difficult academic challenges, and subject matter that is outside of their typical curriculum.
The majority of high schools do not provide courses in areas such as global health, film studies, journalism, modern art, or public policy; therefore, Caltech summer programs are the ideal opportunity for your student to investigate these areas. In general, participating in a summer program at Caltech can be an excellent opportunity to broaden one's horizons, acquire new knowledge, and forge significant connections with others.
Will Attending a Summer Program Guarantee Admission?
Will attending a summer program guarantee admission? The quick answer is probably not, at least not in a manner that is direct. It is imperative that pre-college summer programs like the Caltech summer programs not be viewed in any way as a backdoor into the respective colleges and universities to which they are attached. The vast majority of these programs have no bearing on the undergraduate admissions procedures of the colleges to which they are attached.
With the exception of the most prestigious programs, college admissions officers are well aware of the high acceptance rates and price tags of many pre-college programs, and they won't necessarily view acceptance into one as a significant achievement unless the program in question is one of the most prestigious programs available. It's possible that they'll simply interpret it as evidence that your family is well off.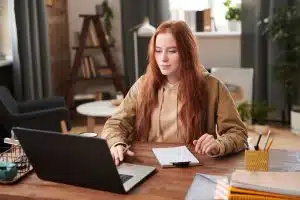 Despite this, it might be beneficial to you to participate in a pre-college program like the Caltech summer programs before you head off to college. It is important to keep in mind that many summer programs get their professors from the faculty of the college that hosts them. This means that even less selected programs may nevertheless present academic challenges.
In addition, if you are given the opportunity to enroll in a class that complements your existing passions and areas of expertise, this will highlight your dedication to the topic at hand and strengthen the profile you are attempting to construct for the purposes of your college applications.
How to Prepare Yourself for a Summer Program?
No matter how old you are, participating in a summer program can give you butterflies for a little while. So, it's natural to wonder how to prepare yourself for a summer program.
Young children may experience mixed feelings around the prospect of finding new friends. Students in high school could be anxious about whether or not they have the background knowledge required to understand the content that they will study in the future. Students at college can find that the experience as a whole is too much for them to handle, particularly if it necessitates enrolling in a summer program rather than finding a summer job.
It is natural for you to feel apprehensive if you are considering enrolling in Caltech summer programs and are thinking about doing so. On the other hand, there are a few things that either you or your parents can do to get ready:
Familiarize yourself with the program's available options. This information can assist you in selecting a program that is suited to your needs and also prepares you for what the summer months have in store for you.
Communicate with those who have already participated in the program.
Engage in conversation with the leaders of the program and pose any questions that come to mind.
Be open-minded!
The benefits that a summer program can provide to you and your child are virtually limitless. Think about all the advantages it will bring to you in the long run if you're trying to decide whether or not it's going to be worth the money and the time.
Want to learn more about Caltech summer programs? You've come to the right place. At AdmissionSight, we have over 10 years of experience guiding students through the competitive admissions process.
AdmissionSight can help you put your best foot forward when applying to college this fall. Contact us today for more information on our services.