Columbia Traditions
Columbia University is a private Ivy League research university located in New York City. It is usually known simply as Columbia. It was originally founded in 1754 as King's College on the grounds of Trinity Church in Manhattan and is the fifth-oldest school of higher learning in the United States. All these years, the school has established Columbia traditions that are well-loved by everyone.
Moreover, it is also the oldest institution of higher education in the state of New York. There were nine colonial institutions established before the signing of the Declaration of Independence; seven of those colleges are currently members of the Ivy League.
Columbia University is consistently ranked as one of the best schools in the nation. Right now, it is ranked 18th by U.S. News & World Report in their list of the Best National Universities.
Being a student at Columbia does not only involve pure academics, but you will also find yourself enjoying its rich traditions and learning about its worthwhile history. You will also learn to engage in its active student communities and form unforgettable camaraderie with other students from diverse backgrounds.
At AdmissionSight, our commitment to guiding each student through the difficulties of the admission process has remained constant throughout the years. Our dependable consulting ensures that your application will bring out the best in you. In the succeeding parts of this article, we will discuss the valuable Columbia traditions and their significant contributions to the college life of a student.
Are academics at Columbia hard?
Are academics at Columbia hard? With an acceptance rate of only 3.73% for the class of 2026, Columbia University comes in at number two on this year's list of the most competitive schools to get into, which shows that prospective students should have brilliant minds in order to survive its challenging curriculum. This rate isn't much better than the acceptance rate from the year before, which was 3.9%.
The "Core Curriculum" at Columbia University is the foundation of the school's educational program. Students learn about a wide range of ideas and points of view in literature, history, philosophy, music, art, and science through this curriculum.
Students are able to interact with one another and build relationships with the teaching staff in core classes, which are known for having small class sizes of only about 22 students per class. Students learn skills like observing, analyzing, arguing, and respecting different ideas through these interactions and relationships. These skills are essential for getting along in the real world.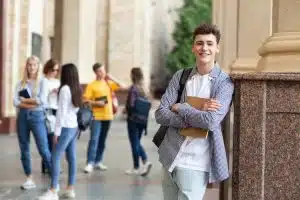 Undergraduate education at Columbia University is offered through one of three schools and colleges:
Columbia College
School of General Studies
The Fu Foundation School of Engineering and Applied Science
This university's engineering school offers one of the most prestigious and venerable engineering degree programs in the United States. Engineering students at Columbia are required to take calculus, chemistry, computer science, design principles employing advanced computer technologies, and physics as part of the school's "technical core." The Core Curriculum plays a crucial role in engineering students' education at Columbia University.
In addition to several Columbia traditions, students can experience and acquire exceptional education at this university through its impressive academics, making thousands of students aspire to be a part of this prestigious institution. With thousands of applications, Columbia needs to be very selective in its enrollment process.
What kind of student is Columbia looking for? Columbia College is a liberal arts college, and it stays true to the traditional liberal arts values of teaching broad and useful knowledge, critical thinking, and general intellectual ability and inquiry.
At Columbia University, as at all other elite schools for liberal arts, admissions officers search for well-rounded applicants who excel in their academics, extracurricular activities, and personal essays. However, much like every other elite college, Columbia has specific characteristics that it searches for in a student—or rather, there are particular characteristics in students that are likely to make them a better fit for the institution.
Furthermore, Columbia looks for students who have certain qualities. Keep in mind that this is based on the assumption that the prerequisite conditions have previously been fulfilled. The admissions process at Columbia is holistic, which means that every part of your application is considered when admissions officers make a decision. However, the quantitative aspect of your application (test scores, GPA, etc.) has to pass a certain threshold before the other parts of your application are considered.
Students applying to Columbia are expected to demonstrate not only a certain depth of intellectual inquiry but also diversity in their intellectual activities. When it comes to qualitative elements, Columbia places a particular premium on intellectual curiosity. You need to show that you are actively trying to get smarter by taking a lot of classes or writing essays.
On your transcript, if you have excellent courses in STEM (science, technology, engineering, and math), you should also have great courses in the humanities, and vice versa. Your participation in extracurricular activities should also reflect that you are involved in activities outside of the classroom. In order to experience the various Columbia traditions, you need to ensure a strong profile for your application to this university.
When deciding whether or not to accept a student, Columbia University takes a number of considerations into account, which can be broken down into the following categories:
Curriculum and grades
Columbia University likes to see transcripts that reflect a student as actively pursuing intellectual progress across a range of fields through demanding coursework and great grades. This can be shown by a student's pursuit of a 4.0 GPA or higher.
Extracurriculars
The importance of a student's participation in extracurricular activities cannot be overstated at Columbia University. Students should be really interested in their extracurricular activities and give them a lot of time and effort.
Character
Character refers to a student's personality, which Columbia University has gleaned from the entirety of the application as well as the influence that the student will have on the school.
Fit
Students are evaluated based on how well they will integrate into the distinctive "Columbia experience," which consists of a rigorous Core Curriculum, a conventional liberal arts education at an Ivy League school, and an urban campus. Being able to fit in is one of Columbia's most important admissions criteria.
Recommendations
When considering applicants, Columbia University looks for evidence of academic curiosity and promise, participation in both school and the community, and an overall capacity to have an influence on campus.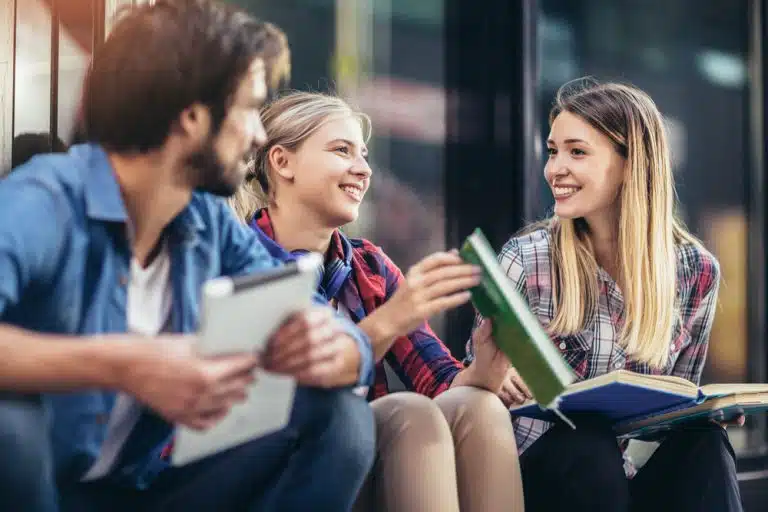 The "holistic" review procedure that Columbia uses means that it takes into consideration all aspects of an applicant's application while also taking into account the background and experience from which they originate. This encompasses the resources provided by the family, the high school, and the community.
List of Columbia Traditions
If you want to experience all the enjoyment and exciting opportunities Columbia has to offer students, you also need to be familiar with the list of Columbia traditions, which will be discussed below.
Orgo Night
At the stroke of midnight, the night before the Organic Chemistry exam, which was often the first day of final exams, the Columbia University Marching Band would invade and briefly occupy the main undergraduate reading room in Butler Library.
They would then distract and entertain students who were studying with approximately forty-five minutes of rowdy jokes and music, beginning and ending with the singing of the school's fight song, "Roar, Lion, Roar." This tradition was started in 1975 and has been one of the school's longest-lasting traditions.
After the main show, which was performed in front of an audience that customarily began filling the room well before the announced midnight start time, the "Band" led a procession to several campus locations, one of which was the residential quadrangle of Barnard College, where they played additional music and provided momentary relief from the strain of students' final exams.
Varsity Show
One of the oldest Columbia traditions is the annual production of The Varsity Show, which is a musical that is written by students for students and has been going on since 1894. In the past, Columbians such as Richard Rodgers and Oscar Hammerstein, Lorenz Hart, I.A.L. Diamond, Herman Wouk, and Eric Garcetti have been involved in the writing and directing of musicals. The cost of putting on the show is one of the highest of any event at the university.
The presentation is filled to the brim with satire on many areas of campus life, including politics, student groups, administrators, and everything else.
Tree Lighting Ceremony
The school has been hosting a ceremony to light the trees every year since 1998. Just prior to the beginning of finals week at the beginning of December, this event is a celebration of the lighting of the medium-sized trees that line College Walk in front of Kent Hall and Hamilton Hall on the east end and Dodge Hall and Pulitzer Hall on the west end.
The lights will stay on until the 28th of February. Students gather at the sundial to get free hot chocolate, watch a cappella groups perform, and hear speeches from the school's president and a special guest.
The Yule Log Lighting
The lighting of the Yule Log, which is one of the well-established Columbia traditions, takes place right after the events that take place along College Walk. The Christmas ceremony stretches back to a time before the war for independence in the United States of America, although it fell into disuse for a while before being brought back to life by President Nicholas Murray Butler in 1910.
The tradition calls for a group of students to dress up as members of the Continental Army and carry the eponymous log from the sundial to the lounge of John Jay Hall, where it is lit as seasonal carols are sung. During the Christmas ritual, excerpts from the books Yes, Virginia, There is a Santa Claus by Francis Pharcellus Church, and A Visit From St. Nicholas by Clement Clarke Moore are read aloud to the audience.
Lerner Pub
The four undergraduate councils are charged with planning the Lerner Pub senior tradition, originally known as the Furnald Pub. Seniors are invited to a once-a-month beer-drinking event during their last year of college.
Big Sub
The McIntosh Activities Council at Barnard College is responsible for staging an annual massive sub-sandwich tournament. The sandwich can extend hundreds of feet and is designed to accommodate a wide range of dietary restrictions. In the most recent Big Sub competition on campus, a 750-foot-long sub that took 48 hours to make was eaten in 15 minutes.
Midnight Breakfast
In addition, the McIntosh Activities Council is responsible for preparing and hosting Midnight Breakfast the night before finals. At twelve o'clock in the morning, instructors and staff give breakfast products to students. During the fall semester, first-year students get first access to the midnight breakfast, and during the spring semester, seniors get first access to their first and last midnight breakfasts.
Bacchanal
One of the Columbia traditions is Bacchanal. It is a student-run music organization that organizes events for other undergraduates. It is well known for the annual spring concert, called colloquially "Bacchanal," which takes place every year.
Subway Party
At the stroke of midnight every year, students from Columbia University gather at the 116th Street Columbia University subway station for a rowdy party put on by the Special Interest Community Potluck House so they can take the 1 train to Coney Island.
40s on 40
Forty days before graduation, there is an unofficial celebration called 40s on 40 on the Low Steps. On that evening, the seniors would gather together and consume "40s," which are 40-ounce bottles of malt liquor. From 2007 to 2009, the university sponsored the event, during which it was hosted in a portion of the campus that was walled off and included alcohol and ID checks. Since then, the senior class has conducted some planning in a less formal environment.
Primal Scream
On the final Sunday of each semester, at twelve o'clock in the morning, the entire campus may be heard screaming during Primal Scream. Students open their doors and windows or gather in order to release their rage and despair. Since 1872, the screams have occasionally been heard, but at irregular intervals.
Does Columbia have student clubs?
Does Columbia have student clubs? The Columbia community finds its source of inspiration in a city and a neighborhood that are both dynamic, as well as on a campus that is vibrant with opportunities.
At the university, there are about 500 student groups and organizations, including intramural sports, philosophical journals, investment clubs, and societies for cooking.
You can participate in any activity that piques your interest at this institution and even join in different Columbia traditions. And no matter where your hobbies take you, you'll always find someone to do them with, giving you the chance to try new things, have fun, and make memories that will last a lifetime.
In particular, there are more than 60 initiatives concerning social justice and service, and more than 50 performance groups. There's also an impressive total number of hours that students volunteer through impact programs every year, which is more than 55,000 hours.
Is there a Greek life at Columbia?
Is there a Greek life at Columbia? At Columbia University, there are a large number of co-ed fraternities, sororities, and other types of Greek organizations. Between 10% and 15% of first-year college students are involved in the Greek community in some way.
Many Barnard students also end up joining sororities at Columbia University. Since 1836, when the Delta chapter of Alpha Delta Phi was founded, there has been a strong presence of Greek life on this particular university's campus. The Interfraternity Council, the Panhellenic Council, and the Multicultural Greek Council are the three councils present at Columbia University.
The InterGreek Council is the student organization that is in charge of its own governance and provides guidelines and support to the member organizations that make up each of these councils. Once a month, representatives from the various Greek communities get together for a meeting under the leadership of the three council presidents. At meetings of the InterGreek Council, member groups can learn from each other, work together, and speak up for the needs of the community.
Does Columbia have good athletics?
Does Columbia have good athletics? In addition to engaging Columbia traditions, the athletics program at Columbia University has been around for a very long time and has a rich history filled with many victories in various sporting arenas.
Seven Ivy League championships have been taken home by Columbia's men's tennis team during the past decade, making them the school's most successful sports team and one of the most exciting in the Ivy League. Both the men's and women's fencing teams at Columbia have combined to win eight Ivy League championships during the past ten years, making them two of the most successful athletic teams at the university as a whole.
Columbia University has varsity teams in 29 different sports and is a member of the Ivy League and the National Collegiate Athletic Association (NCAA) Division I Football Championship Subdivision.
How diverse is Columbia?
How diverse is Columbia? The student body at Columbia University is made up of a population that is:
6% white
13% Asian
5% Hispanic or Latino
12% Black or African American
06% two or more races
219% American Indian or Alaska Native
0796% Native Hawaiian or Other Pacific Islanders
There are also 0.219% American Indian or Alaska Native faculty members. This covers students who are enrolled either full or part-time, as well as those who are pursuing graduate or undergraduate degrees. In comparison, the student body makeup of all doctoral colleges consists of students that are:
8% white
1% Hispanic or Latino
74% Black or African American
Columbia traditions can surely give a lot of unforgettable memories for students. Your college life at this prestigious institution won't be complete and full of enjoyable memories without those traditions mentioned earlier. If Columbia is your dream college and learning about its remarkable traditions has strongly convinced you to enroll, we at AdmissionSight are here to provide our quality consulting service and help you achieve your goals. Contact us to learn about our service from our trusted team.