What are the Best Majors at Columbia?
What are the best majors at Columbia? In addition to its highly regarded Business School, Teachers College, Law School, and College of Physicians and Surgeons, Columbia University in New York City is home to three undergraduate schools: Columbia College, The Fu Foundation School of Engineering and Applied Science, and the School of General Studies.
Though we're trying to know "What are the best majors at Columbia?", Columbia also features a number of graduate and professional schools. Additionally, the university is home to a graduate Journalism School as well as a College of Dental Medicine that is well renowned. The following are some of Columbia University's most popular areas of study:
Social Sciences
This major is often considered to be the most prestigious and competitive option available to students and programs at CU. Through participation in this program, students have the opportunity to widen their social horizons while also gaining experience in a variety of research topics from around the world.
Engineering
Students who are interested in pursuing a career in this sector should strongly consider attending the world-famous Fu Foundation School of Engineering and Applied Sciences. It is one of the most prestigious engineering colleges in the United States, and it was established in 1863, making it one of the oldest engineering schools in the country.
Biological and Biomedical Sciences
Many students who start college with the intention of pursuing a career in the medical industry will choose one of these undergraduate majors as their first step toward achieving that goal. Students have a competitive advantage when applying to medical school in particular if they attend Columbia University because it provides a wide variety of paths to choose with these options.
Computer and Information Sciences
Because Columbia University has many links with large firms in the New York City area, this particular major, in particular, does quite well at Columbia University. Because Columbia University confers such a prestigious degree, graduates are eligible for a wide variety of internships and career opportunities in this sector after they have completed their studies there.
Mathematics and Statistics
Students at Columbia have access to a very robust mathematics education that prepares them to succeed in graduate school and in their jobs. The majority of students who graduate from Columbia University with a degree in this subject area go on to achieve a great deal of success in their lives after receiving this degree.
Film
The School of the Arts at Columbia University has a stellar reputation all around the world. Students who are granted entry into this industry will have the opportunity to put their interests into practice by participating in productions on Broadway and other prominent film and theater ensembles. Students flock to Columbia's film department due to the university's central location.
Psychology
The psychology program at Barnard College is one of the most rigorous and selective in the country; only the very best students are invited to enroll in order to gain insight into their potential careers and build a solid foundation that includes everything they will ever need to know about this industry. Students participate in a variety of hands-on studies and case studies to ensure that their education is as realistic as it can be.
Writing
Again, the School of Arts hits, but this time with a focus on journaling and creative writing as the primary activities. Students have incredible opportunities to learn from the most renowned authors and academics from publications such as the New York Times and other prestigious publications.
Pharmacology
Pharmacy is one of the most prestigious graduate programs that Columbia University's School of Medicine has to offer. Students who wish to continue their education beyond the undergraduate level will put in a lot of effort to ensure that they are accepted into one of the most competitive programs in the country and that they are able to acquire the greatest education possible from the program offered at CU.
History
Students at CU have access to a wide variety of history classes, and many of them end up falling in love with the subject and deciding to major in it. Students typically go on to earn doctorates and careers in education after earning this degree. Many have the goal of working at Columbia University someday, either as a student or as a professor.
How do I Decide on my Major?
How do I decide on my Major? Though we're trying to know "What are the best majors at Columbia?", one of the most important choices that a high school or college student is required to make is selecting a concentration of study. And it is one that many people wish they could retake; according to one survey, 61% of college graduates would switch their major if they could go back to school.
However, not everyone suffers from a case of buyer's remorse when they receive their diploma. The following is a list of the most significant considerations to make when selecting a major, as well as advice on how to select the appropriate college once you have made your selection.
Consider Your Skills
Create a list of your accomplishments and areas of interest to get started. After you've finished, inquire with your closest loved ones and friends about the things they would say about you. There are times when we need a third party to point out to us our qualities and abilities that we sometimes take for granted.
Include any subjects that have always piqued your curiosity but that you've never committed yourself to study in depth. You should also mention things you used to be good at but haven't done in a while, especially if you haven't done them in a while.
Investigate Possible Professions.
When you have a list of your interests and passions, the next step is to investigate what kinds of professions meet those interests. For instance, if you have a passion for music, you could pursue a career as a music instructor, or a club promoter, or look for work at a charity organization that is dedicated to music.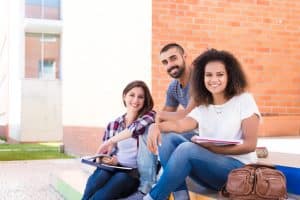 After compiling a list of possible lines of employment, you should think about observing those currently employed in those positions in order to get a feel for what it's like to do the job. Observing the processes that are actually carried out by people will help you determine whether or not you are engaged in the endeavor. If seeing someone on the job isn't possible, you can reach out to folks via email or LinkedIn and set up a phone call with them to ask them questions face-to-face.
Estimate Future Earnings
The majority of careers have their progression tracked by the Bureau of Labor Statistics. Visit the site and choose the professional fields that are of most interest to you. You will be able to discover what employment is available in each sector from that location.
After compiling a list of occupations that pique your interest, you can use the site to determine which of those occupations have a positive growth rate and incomes that are commensurate with the lifestyle you intend to lead. Even if the amount of money you will make in the future is not the only thing you should think about while choosing a career path, it is still an essential consideration. Having this knowledge can assist you in determining how much of an investment it is prudent to make in your secondary schooling.
Consider what you want your life to be like once you graduate from college as well. For example, if you want to establish a family, reside in a major city, or do substantial traveling, you're going to need a career that pays well enough so that you can afford those things.
Consider how much of your time you are able to invest in your studies.
It's not true that all majors are created equal. There is a significant difference in the amount of effort that is required for various programs. Think about how much time you are able to devote to your training and how committed you want to be as a student.
Research any advanced degrees that may be required of you after you graduate college if you want to work in the field that interests you. Before you make a final decision on what you want to study for your bachelor's degree, it is important to consider whether or not you will need to move on to earn a professional or master's degree in order to achieve the professional goals you have set for yourself.
What kind of Students does Columbia look for?
What kind of students does Columbia look for? New York Metropolis, which is the most populated city in the United States, is home to Columbia University, a vibrant Ivy League institution.
When encouraging their students to do more for both themselves and the communities in which they live, Columbia University is inspired by the rich cultural diversity of New York City. The admissions process at Columbia University, like the admissions processes at most other prominent colleges, is rigorous and takes into consideration a student's character, academic record, and other achievements.
Though we're trying to know "What are the best majors at Columbia?", you should be aware that the admissions committee at Columbia University uses what is known as a "holistic approach," which means that in addition to your standardized test scores and academic record, they take into consideration a variety of other aspects of your application. In spite of this, students with standardized test results close to those listed above have the highest chance of being accepted into this highly regarded liberal arts institution.
Intellectual Curiosity
Students who attend classes in Columbia's historic buildings have a hunger for information and a capacity for analytical thought that does not abate after a lecture is over. Those that push themselves intellectually will discover that their classmates share their interests and goals in life. Students at Columbia are given the support they need to achieve the kind of intellectual development that will propel them toward achievement.
Solution Driven
Students that do well at Columbia are constantly thinking about how they can make a difference. After all, effective innovators don't stop at merely spotting problems; they also come up with novel solutions for those challenges. Students who have the desire to find solutions to challenges can find inspiration wherever on campus since they are surrounded by a diverse group of forward-thinking people at their college.
Participation in the Community
In the same vein as many other elite educational institutions, Columbia University emphasizes the significance of being a contributing member of one's community. The institution is extremely proud of its ability to instill in its students a strong and enduring feeling of community. Students at Columbia University acquire the skills necessary to become aspirational and influential members of the communities in which they live.
Dedication
Dedication is the single most important factor in determining a student's level of success at Columbia University. The chances that are accessible to those who naturally have a "can't quit" attitude are practically limitless at Columbia University. Students that are prepared to fully immerse themselves in Columbia Blue and make the most of every opportunity that the college has to offer are the ones who do the best academically at Columbia.
What is Columbia's Acceptance Rate?
What is Columbia's acceptance rate? Though we're trying to know "What are the best majors at Columbia?", the institution received almost the same number of applications, 60,377, as the record-breaking number of 60,551 applications received the previous year. The acceptance percentage of 3.73% for Columbia University's Class of 2026 was quite close to the rate of 3.66% from the previous year.
The numbers for the previous two years did not change considerably; however, they were very different from the statistics for the 2019-2020 admissions cycle, in which only 40,083 students applied and 6.15% were admitted.
Only 2,253 students from all 50 states and 86 countries around the world were selected to get the coveted acceptance letter this year. The student body of Columbia University is likewise more diverse than it has ever been. The following students have been added to Columbia University's Class of 2026 since last year:
4% more students who self-identified as students of color than in the previous year
3% more students whose parents did not attend college
2% more Pell-grant-eligible students
2% more students coming from other countries
In the usual decision process, the university was given a total of 54,072 applications but only admitted 1,603 students. In the standard admissions process, Columbia University, which is one of the most selective colleges in the Ivy League, selected only 2.96 percent of applicants to enroll.
In December of 2021, Columbia University released the results of its Early Admission process for the Class of 2026. This prestigious university said that 650 students had been granted early admission, making the university's overall acceptance rate 10.31%.
What are my Chances of Getting into Columbia?
What are my chances of getting into Columbia? Though we're trying to know "What are the best majors at Columbia?", you should know that the acceptance rates of schools in the Ivy League are notoriously competitive. Less than 4% of candidates were ultimately chosen to join the Class of 2026 at Columbia University.
It would appear that these extraordinarily low acceptance rates are the new standard. Only 40,083 students applied for admission during the 2019-2020 application cycle, and only 6.15% of them received acceptance letters. The number of applicants has remained consistently low over the past two years and is substantially lower than that.
The average SAT score at Columbia falls somewhere between 1510 and 1560, and the average ACT score falls somewhere between 34 and 35. According to the national rankings compiled by U.S. News, the educational establishment currently shares second place with Harvard University and the Massachusetts Institute of Technology (MIT).
If you want to know how to get into Columbia University, you should first understand that all of the schools in the Ivy League are considered to be within "reach" for students. It will require more than just having a grade point average or SAT score that is comparable to the average at Columbia to gain admission there.
Start preparing for college applications while you're still in high school to give yourself the best possible chance of getting in. This involves aiming for a high-grade point average and scores on standardized tests, exhibiting interest and leadership in extracurricular activities, and beginning your application, particularly the Columbia supplemental essays, well in advance of the deadline for the Columbia application.
If you have a compelling candidate profile, you may be able to beat the acceptance rate at Columbia. In essence, this is the story that you tell through the activities, projects, and services that you participate in outside of school.
Another important component that needs to be ready before the application deadline for Columbia is letters of recommendation. It's possible that you have more influence over your letters than you realize. On the first day of class, you should immediately begin developing relationships with your instructors. Provide a list of your extracurricular activities to the people you ask to write your letters of recommendation when you do so. Include in your essay the reasons you want to attend Columbia as well as the reasons you want to pursue your desired field of study.
Though we're trying to know "What are the best majors at Columbia?", if you need help putting the finishing touches on your college applications,  at AdmissionSight, we have over 10 years of experience guiding students through the competitive admissions process
AdmissionSight can help you put your best foot forward when applying to college this fall. Contact us today for more information on our services.