Columbia GPA and SAT Requirements
In New York City's Upper Manhattan neighborhood sits the prestigious and Ivy League-accredited institution that is Columbia University. The academic strengths of Columbia span the arts, humanities, social sciences, and sciences, and the university provides education and research facilities that are prestigious and well-known around the world. In order to maintain these standards, Columbia University is searching for applicants who meet their Columbia GPA and SAT requirements at the same time that you are looking for a college that is a good fit for you. To make the most of your application, we will learn in detail about Columbia GPA and SAT requirements.
What SAT Score do you need for Columbia?
What SAT Score do you need for Columbia? The requirements for standardized testing can vary significantly from school to school. Like Columbia GPA and SAT requirements, The majority of schools require students to take either the SAT or the ACT, and many also require students to take SAT subject tests. Scores on either the SAT or ACT are required of all applicants to Columbia University.
The SAT provides a standardized unit to measure your academic ability, and as a result, the standards for admission to Columbia University and the other colleges in the Ivy League are very stringent. The college does not require the subject SATs or the optional writing section but does require standardized test scores in general. However, they do permit super scoring in order to meet the requirements set forth by Columbia University.
The following table provides information regarding the average SAT scores of students who were accepted to Columbia University in the past. These scores can serve as a basis for the SAT requirements that will be implemented by Columbia University in 2022:
| | | | |
| --- | --- | --- | --- |
| SAT Section | Score | 25% | 75% |
| Math | 770 | 740 | 800 |
| Reading & Writing | 735 | 710 | 760 |
| Composite Score | 1505 | 1450 | 1560 |
The first column gives the average SAT score of first-year students who were admitted, so if you get a composite score of 1505, you will be well within the range that is considered acceptable for Columbia University. If you score in the 25th percentile, you have a below-average score but are still eligible for consideration. On the other hand, if you score in the 75th percentile, you have scored higher than the average test taker and more than 75 percent of those who were successful.
The average score on the Scholastic Aptitude Test at Columbia University in the City of New York is 1500. If you want to have a chance of getting into Columbia University in the City of New York, you should aim to have a SAT score that is relatively close to the norm. If you have a score that is closer to 1410, it is likely that you will have a more difficult time being accepted. You should aim for a score of 1590 on the college entrance exam in order to consider Columbia University in the City of New York a "target" school (one that you are likely to get into).
Requirements
The optional essay portion of the SAT is not required to be taken in order to gain admission to Columbia University. If you take the SAT more than once, Columbia will "superscore" your exams, meaning they will consider the highest score you earned for each section of the test. The university does not mandate that you take SAT Subject Tests before enrolling, but if you do so voluntarily, they will take them into consideration.
Sending SAT Scores for Consideration at Columbia
The correct way to register with Columbia University is to send in your scores through an official Columbia University SAT score report requires that you use code number 2116, which is the SAT code number for Columbia University.
You have several options to choose from when submitting your SAT scores to Columbia University, which are as follows:
Option 1: You can upload your scores using the Common Application.
Your early submission of your SAT scores to Columbia University will be made possible as a result of this.
Option 2: Changing your scores on the status page of your application to Columbia University
After submitting your finished application to Columbia, you will only have access to this information.
Option 3: Sending grades and other information directly from your school
This can be done through the mail or email, but it is important to check the policies of each individual school.
Option 4: Authenticated Versions of the Scores
These will be required regardless of whether or not your admission is granted. They should correspond with the scores that you self-reported for the two previous options in order to avoid having your admission revoked.
What GPA do I Need for Columbia?
What GPA do I need for Columbia? There are many schools that require a minimum GPA, but in most cases, this is just the bare minimum that must be met in order to submit an application without it being immediately rejected.
The grade point average that really matters is the minimum GPA required to have a chance of getting into the school. In order to determine this, we look at the overall average grade point average of the school's current student body. The minimum GPA required to get into Columbia University is typically around 4.12.
This figure represents the average grade point average of successful applicants who were granted admission to Columbia University. The University of Columbia does not explicitly state this number; however, it is the case. You will need to maintain exceptionally high grades throughout your academic career in order to be admitted to Columbia University; however, you can rest assured that the vast majority of students there had grade point averages in the A range.
Over ninety-five percent of admitted students who provided data in 2019 indicated that they had finished in the top ten percent of their high school class.
Having said that, Ivy League schools such as Columbia University don't typically have a set minimum GPA requirement because it can shift depending on the subject you want to study and how well you do overall in your application.
Even if a candidate's GPA is lower than 4.12, there is still a chance that they will be admitted to Columbia University as long as their application demonstrates that they have outstanding achievements in areas such as extracurricular activities, athletics, high scores on standardized tests, or other areas of distinction that set them apart from other applicants.
Columbia University's Acceptance Rate
What is Columbia University's Acceptance Rate?  The admissions process at Columbia University is notoriously difficult due to the university's low acceptance rate and exceptionally high average SAT and ACT scores. Like Columbia GPA and SAT requirements, the acceptance rate at Columbia University is only 5.9 percent, which indicates that out of every 100 students who apply, fewer than six will be able to successfully secure their admission and be accepted to Columbia University.
Because it has such a low acceptance rate, Columbia University is an extremely competitive college to get into. As a result, it is essential to maintain or even exceed the score averages of Columbia GPA and SAT requirements.
The admissions process at Columbia, on the other hand, takes a more holistic approach and considers factors in addition to grades and test scores. Your participation in meaningful extracurricular activities and keeping a rigorous course schedule can both help strengthen your application, as can writing application essays that are compelling and glowing letters of recommendation that extol your virtues.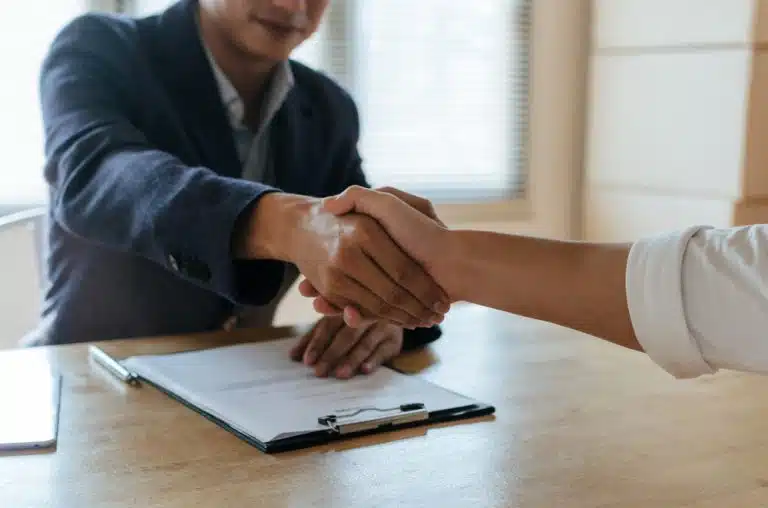 Even if a student's test scores fall outside of Columbia University's average range, they may still be given serious consideration if they have a particularly compelling story or have accomplished something noteworthy.
Does Columbia Require SAT 2023?
Does Columbia Require SAT 2023? The test-optional policy of Columbia University will be extended for the next two years, making it applicable to first-year and transfer applicants to Columbia College or Columbia Engineering for entrance in the fall of 2023 and fall of 2024 respectively. Students have reported having less access to standardized testing that is both safe and reliable as a direct result of the pandemic caused by COVID-19 virus.
This is one of the ways that the pandemic has profoundly altered the ways in which students navigate their path to college. This continued waiver of Colombia's standardized testing requirement will allow the university to carefully evaluate the impact of test-optional admissions for a full cohort of enrolled Columbia students, reflect on our holistic and contextual review process, and to consider systemic shifts in access to educational opportunities.
In addition, the university will be able to evaluate the impact of test-optional admissions for a full cohort of enrolled Columbia students. Their testing policy is going to be re-evaluated after it goes through a period of review and synthesis in preparation for the 2024-2025 application cycle.
Students who are unable or choose not to submit their ACT or SAT test scores will not be penalized in any way during the first-year and transfer application cycles for the academic years 2022-2023 and 2023-2024. This ensures that students who do not submit their test scores will not be at a disadvantage.
The holistic and contextual review process that takes into account the individual circumstances that have shaped each applicant's journey will continue to be used by Colombia to evaluate all of the information that has been submitted. Our evaluation will continue to place a significant emphasis on not only a student's academic performance but also their demonstrated intellectual curiosity and how rigorous their coursework is.
The testing policies at Columbia continue to be enforced in the same manner for students who opt to submit test results. They will accept SAT and ACT scores for Early Decision applicants up until the test dates in November, and they will accept scores for Regular Decision applicants up until the test dates in January. They will keep accepting scores that were self-reported and will only require official testing for students who chose to self-report testing on their application.
They will continue to accept self-reported scores. If you were given the opportunity to take an examination more than once, your performance on the examination will be judged based on the highest score you achieved on any particular section of the examination.
Be aware that Colombia is well aware of the fact that many students, even if they are able to test, will only be able to take the exam once. As was just mentioned up top, the aforementioned context will be taken into consideration in the event that scores are provided.
The submission of ACT or SAT test results will not provide applicants with any sort of advantage in the admissions process. In the context of a highly contextualized and multi-layered holistic review, standardized testing is just one of many components.
How Hard is it to get into Columbia University?
How hard is it to get into Columbia University? There are many people who share your confusion about the admissions process at Columbia University. The admissions process to Columbia University is very competitive. The acceptance rate at Columbia University is consistently one of the nation's lowest; in 2021, it was 3.9 percent, which was tied with Stanford for the lowest acceptance rate in the country.
The overall acceptance rate for Columbia University's Early Decision program was 10.3 percent for the class of 2026. There were 6,305 applicants for the Columbia Early Decision program. Each year, Columbia University receives more than 60,000 applications from prospective students.
The average SAT score at Columbia falls somewhere between 1510 and 1560, and the average ACT score falls somewhere between 34 and 35. According to the national rankings compiled by U.S. News, the educational establishment currently shares second place with Harvard University and the Massachusetts Institute of Technology (MIT).
If you want to know how to get into Columbia University, you should first understand that all of the schools in the Ivy League are considered to be within "reach" for students. It will take more than just having to comply with Columbia GPA and SAT requirements to gain admission there. Start preparing for college applications while you're still in high school to give yourself the best possible chance of getting in.
This means aiming for a high-grade point average and scores on standardized tests, demonstrating involvement and leadership in extracurricular activities, and beginning your application, particularly the Columbia supplemental essays, well in advance of the deadline for the Columbia application.
In a nutshell, if you are thinking about selecting Colombia as your destination, you should always…
Always uphold a level of academic excellence that is commensurate with Columbia's admission requirements.
A minimum score of 1500 on the SAT or 100 on the ACT is required.
You must keep your grade point average at or above 3.91.
Participate in extracurricular activities whose tenets are consistent with those of Columbia University.
Participate in a group activity at your schools, such as the band, a sport, or another club. If, for example, music is highly valued at Columbia University, then you should make an effort to participate in an organization that is related to that subject.
Become active in your community by volunteering. In New York, there are many opportunities to get involved outside of the academic setting. They want students who will give back to the local community and to the greater New York area in general, and they want applicants who are also good ambassadors for the school.
Make the most of your summer by engaging in activities that contribute to your values, personal development, leadership qualities, and other less quantifiable characteristics.
The admissions staff at Columbia University needs to know that you will be more to the university than just your test scores and grades; they need to know that you will be an asset to their community and a contributor. Your experiences ought to demonstrate the fact that you are more than just your grades and score on tests.
Prepare your application
Compose an outstanding essay that reveals something unique about you that Columbia University cannot determine from the other components of your application. Check out this article for a comprehensive guide on how to write the best essay for college.
Ask your teachers for recommendations that highlight your best qualities. If you already know what you want to study at Columbia University and include that information in your application, you should make an effort to have at least one recommendation from a professor in that department.
Submit Your Application Before the Cutoff Date. Too many students wait until the very last second to turn in their application, and during this brief window of opportunity, a lot of things have the potential to go wrong.
Because so many students wait until the last day to submit their applications, there is a chance that Columbia University's application system will become overloaded. Submitting your application a few days early will ensure that you avoid the additional stress that this could cause.
If you need help putting the finishing touches on your early applications, or want some advice on whether or not applying Early Decision or an Early Action is a good option for you, at AdmissionSight, we have over 10 years of experience guiding students through the competitive admissions process, including our athletic recruitment program.
AdmissionSight can help you put your best foot forward when applying to college this fall. Contact us today for more information on our services.