Does Columbia have Early Action?
Does Columbia have early action? Columbia University is one of the few universities with the same level of prestige, robust academic affordances, and a long-standing commitment to excellence as the university. Because of its reputation for quality, people from all over the world look to Columbia University to determine which individuals possess the highest levels of intellectual achievement.
The private research library that is housed at Columbia University is the third largest in the entire country. This library ensures that students will have the ability to rigorously search for answers with the best research facilities one can find anywhere in the United States, regardless of the particular curiosities that each individual may have.
However, according to Best Colleges, Columbia University has the most competitive admissions process of any university in the United States. Because of this, students will be looking for anything that can assist them in standing out from the intense competition that they will face.
Applications for first-year study at Columbia College and Columbia Engineering are accepted from prospective students who intend to attend either institution full-time. The staff in charge of admissions at Columbia examines each application in its entirety and with great care, with the goal of gaining an understanding of what each applicant may bring to the undergraduate community at Columbia.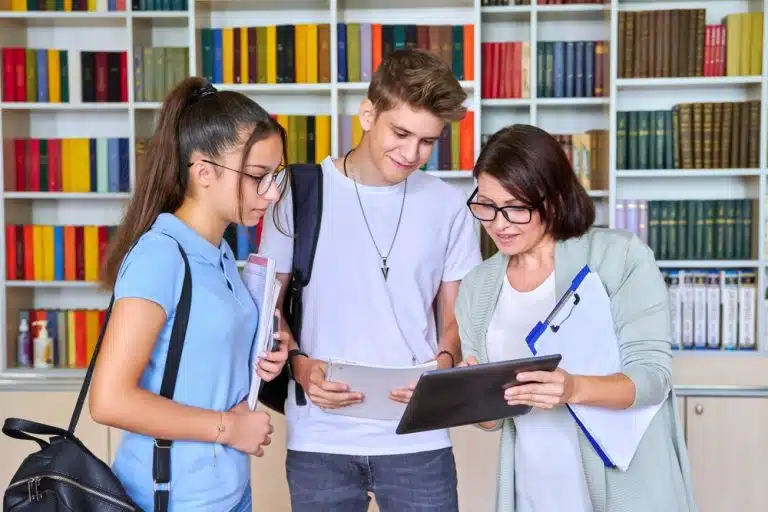 The objective of Columbia's admissions process is to determine which candidates the university believes will benefit the most from this opportunity, both while they are students at Columbia and throughout the rest of their lives.
So we wonder, does Columbia have early action? Unfortunately, there is no Early Action application option available at Columbia; however, there is an Early Decision application option. The early decision process is binding, which means that if you are admitted, you are required to attend, whereas the early action process allows you to apply early without committing to attending.
Columbia Early Decision Acceptance Rate
Though we're trying to know "does Columbia have early action or not?", it is good to know that the acceptance rate for early decision applicants has hovered around 15% over the course of the past few years.
Comparatively, the standard acceptance rate for students who did not apply under the early decision application had an acceptance rate that hovered around 6%. This rate was significantly lower than the early decision application acceptance rate.
As a consequence of this, students who take advantage of the early decision deadline almost immediately give themselves a 10% higher likelihood of acceptance when compared to applicants who submit their applications using the standard admissions process.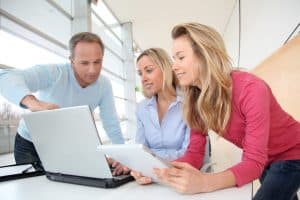 Nevertheless, though we're trying to know "does Columbia have early action or not?", acceptance rate percentages never reveal the full picture by themselves. For instance, students who make use of early decision deadlines may place a greater emphasis on perfecting their application to Columbia University in particular in comparison to the applications they submit to their other colleges of interest because Columbia is their top choice.
Though we're trying to know "does Columbia have early action?", these statistics might be affected by other factors, such as this one. Taking advantage of the early decision deadline, despite the fact that it is extremely likely to boost the likelihood of one's admission, does not guarantee that one will be accepted into the program.
Does Early Action Give You an Advantage?
Does Early Action give you an advantage to gain entry to Columbia? Although Early Action is not an option for admission to Columbia, Early Decision is an option that prospective students have.
The rate of acceptance for Early Decision is significantly greater. On the other hand, early applicants frequently submit applications that are truly impressive.
Keep in mind that it is preferable to wait until the Regular Decision period to submit your application if you feel that you require additional time, rather than risk submitting an Early Decision application that could benefit from additional editing.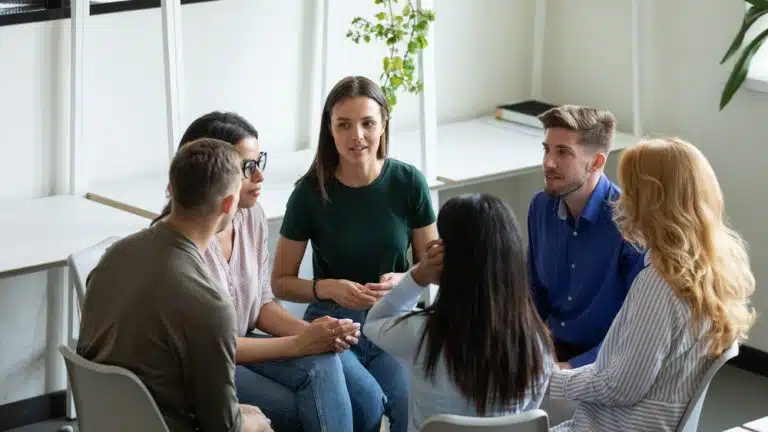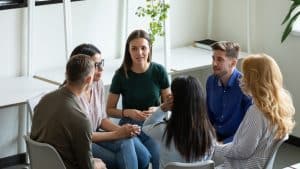 If you are accepted into Columbia under the Early Decision program, you are required to attend the university if you are offered a spot there. You are not permitted to send in any additional college applications, and you are required to withdraw all other applications that you have already sent in.
As stated by the guidelines of the National Association for College Admission Counseling, it is unethical to have more than one Early Decision application pending. Although Columbia does not require applicants to submit both Early Decision (binding) and Early Action (non-binding) applications, candidates are free to do so if they wish.
However, we do not actively advocate this practice. Candidates should be informed, however, that the Early Decision program at Columbia is a legally binding commitment, and they will be obliged to enroll in the program regardless of whether or not they have other applications pending (early or otherwise).
If Columbia extends an offer of admission to you through its Early Decision program, the university anticipates that you will continue to demonstrate a high level of academic achievement for the duration of your senior year by taking a challenging course load. Any changes to required or recommended coursework that will take place after admission must first receive prior approval from the Columbia Undergraduate Admissions office.
As Columbia will continue to monitor your academic performance through the end of your senior year, you will be required to submit both the Mid-Year School Report as well as a final transcript at some point.
You will be notified by April 1 of the ultimate decision on your candidacy, which will be made in conjunction with the Regular Decision applicant pool if the Early Decision plan decides to defer your application. We strongly encourage candidates who were deferred to give us an update on their midyear grades and any significant new accomplishments during the winter.
Though we're trying to know "does Columbia have early action or not?", you are required to give careful consideration to your other potential choices for college if you are not accepted under the Early Decision procedure. You are not permitted to submit another application to Columbia for that academic year, whether it be to Columbia College, Columbia Engineering, or the School of General Studies.
Early Decision, Early Action, and Regular Decision
When it comes to applying to institutions, undergraduate students have a few different alternatives. Prior to submitting an application, it is critical to have a solid understanding of the distinctions between early decision, early action, and regular decision in order to be able to select the admissions path that would work best for you.
What is the main distinction between Early Action and Early Decision?
The first thing you need to do when thinking about early application is to differentiate between early decision and early action.
Because making an early decision is a binding decision, it means that if you are admitted to a school, you are obligated to attend that school. This indicates that you can submit an early decision application to only one school.
In most cases, taking early action is not a binding commitment. You submit your application early, similar to early decision; but, unlike an early decision, you are not required to commit to a certain school and instead have the option to wait until later to make your ultimate choice. You have the option of submitting early action and regular decision applications to several universities, after which you can wait to get all of your offers and evaluate them.
There are a lot of colleges that do let you submit early applications to other schools. However, if you are granted early decision admission to a school, you are required to withdraw any other applications that you may have already submitted.
You will have time to conduct research on additional educational institutions and submit applications for the regular decision deadlines if you are not accepted into the school to which you are applying early decision.
However, there are a number of universities that utilize a competitive early action method. This means that you are unable to submit an early application to another college, either for early decision or early action (though you can apply regular decision to those colleges). You are not required to attend the school to which you apply early action even if the school accepts your application.
Early Action vs Regular Decision?
Even though applying for early action will result in a quicker admission decision (and, consequently, more time for you to think about your alternatives), this does not necessarily mean that it is the best choice for you.
You might be able to cross some things off your to-do list sooner with early action, and you might even receive an acceptance before the holiday break, but you need to think about how well your application compares to those of other admitted students. Proceed with your application if you believe it is compelling enough to be considered.
Nevertheless, the most significant advantage of using regular decision is that it provides you with additional time. More time to
Think about the subject that interests you the most (and what colleges are best for it)
If your college requires you to submit SAT or ACT scores, or if you are intending to submit them, take (or repeat) those tests.
Raise your overall grade point average.
You should compose your admissions essay and personal statement for college.
Conduct research into the application procedures and aid policies of various colleges.
Taking advantage of this additional time will help you strengthen your application and present the strongest possible version of yourself. Regular decision is a good choice to make if you believe that additional time to address any of the concerns listed in the previous bullet points will be beneficial to your application.
You won't be able to compare the various financial aid offers if you apply for early decision, but you will be able to do so if you apply for early action. Early decision applicants won't have this option.
Columbia Acceptance Rate
What is the current Columbia acceptance rate? The institution received an almost identical number of applications, 60,377, to the record-breaking number of 60,551 applications received the previous year. The acceptance rate of 3.73% for Columbia University's Class of 2026 was very close to the rate of 3.66% from the previous year.
The numbers for the previous two years did not change significantly; however, they were very different from the numbers for the 2019-2020 admissions cycle, in which only 40,083 students applied and 6.15% were admitted.
Only 2,253 students from all 50 states and 86 countries around the world were selected to receive the coveted acceptance letter this year. The student body of Columbia University is also more diverse than it has ever been. The following students have been added to Columbia University's Class of 2026 since last year:
An increase of 4% in the number of students who self-identified as students of color
3% more students whose parents did not attend college
2% more Pell-grant-eligible students
2% more students coming from other countries
Columbia Class of 2026 Acceptance Rates
| | | | |
| --- | --- | --- | --- |
| | Number of Applications | Accepted Students | Acceptance Rate |
| Regular Applications | 54,072 | 1,603 | 2.96% |
| Early Applications | 6,305 | 650 | 10.31% |
The Regular Admissions Results for Columbia University for the Class of 2026
The number of applications for Columbia's regular admissions program for the Class of 2025 came very close to matching its record-breaking total. In the regular decision process, the university was given a total of 54,072 applications but only accepted 1,603 students. In the standard admissions process, Columbia University, which is one of the most selective colleges in the Ivy League, selected only 2.96 percent of applicants to enroll.
Experts in admissions and the administration of undergraduate admissions at Columbia both agree that the rise in applications over the past two years is most likely attributable to the institution's test-optional policy, which has now been extended until the year 2024.
When does Columbia Release Decisions?
When does Columbia release decisions? Even though Columbia does not provide you a specific date for when you should hear about your application, they do give you date ranges in which you should anticipate hearing an answer.
If you are interested in applying to Columbia through the Early Decision program, your application must be received by the university on or before November 1. Midway through the month of December, you will be notified of the admissions committee's decision.
If you are applying under the Regular Decision process, your submission is due on or before January 1st. On Ivy League Decision Day, which occurs somewhere in early April, a decision about your acceptance will be rendered.
Students who are interested in transferring to Columbia must submit their applications by March 1 to meet the deadline. At the beginning of June, an online announcement will be made on your admissions choice. Deferral from the Columbia Early Decision program may be discouraging, but it does not necessarily imply that you have been eliminated from consideration.
Your application will be assessed along with the applications of the other students who submitted them for the Regular Decision round, and a final admissions decision will be communicated to you by the beginning of April.
What is the average GPA to get into Columbia University?
What is the average GPA to get into Columbia University? Though we're trying to know "does Columbia have early action or not?", students are required to obtain a minimum score of 4.1 in order to meet the current requirements for the average GPA at Columbia. This indicates that you need to be one of the top students in your high school in order to be accepted to the university. In addition, you need to enroll in the most challenging Advanced Placement or International Baccalaureate classes that your high school has to offer.
If you need help putting the finishing touches on your early applications, or want some advice on whether or not applying Early Decision or an Early Action is a good option for you, at AdmissionSight, we have over 10 years of experience guiding students through the competitive admissions process, including our athletic recruitment program.
AdmissionSight can help you put your best foot forward when applying to college this fall. Contact us today for more information on our services.